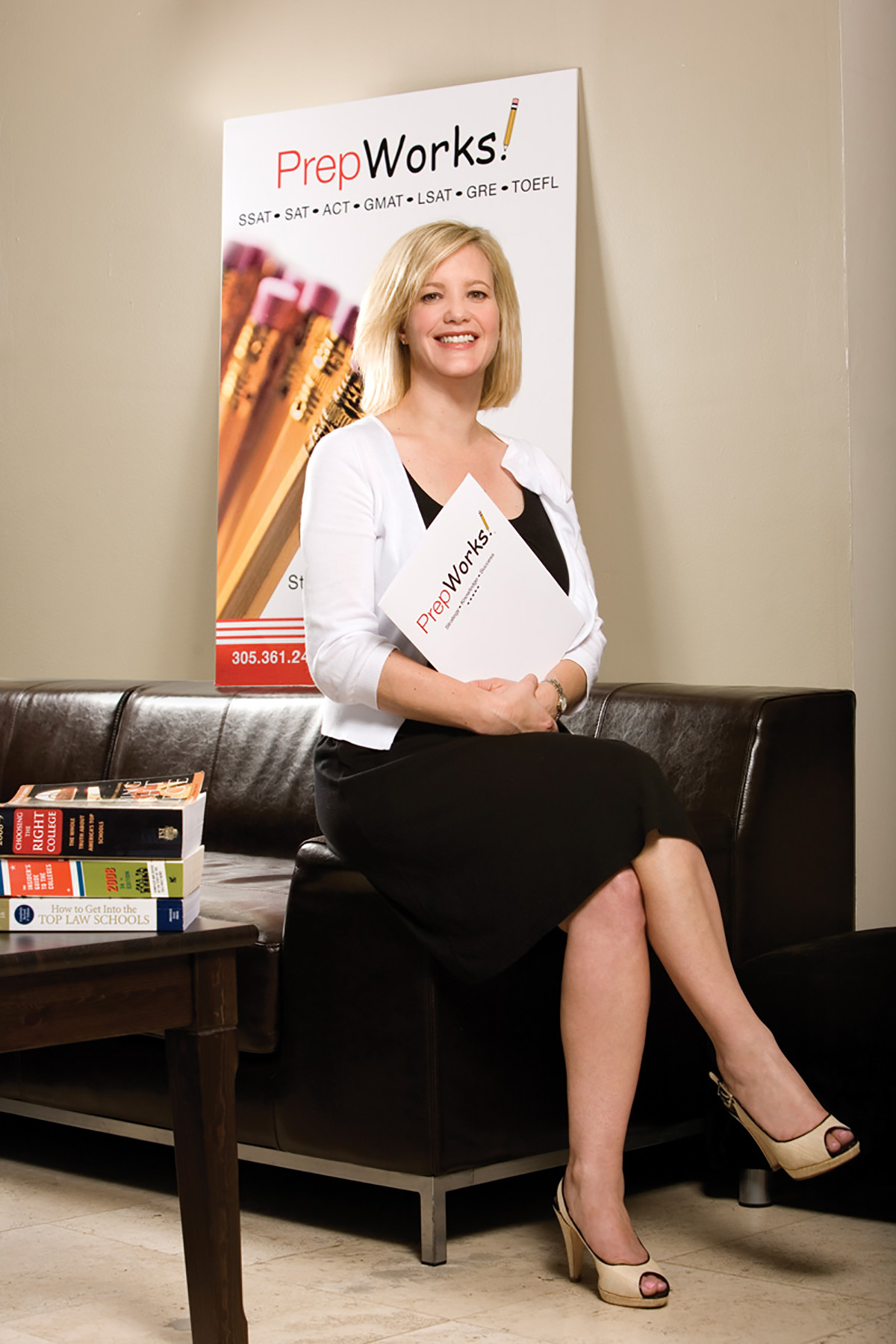 Get Smart
If academic excellence is a top priority in your family, PrepWorks! might provide the tools necessary to ensure your kids become head of the class.
Text by Yoshi Sanz
Photo by Kate Benson
Most of us can relate to that sinking feeling back in school when the teacher handed out graded papers to the class. A fat "F" might have been enough to ruin anyone's day, sometimes predicting how they felt toward school for the rest of their academic careers.
Enter Tracy LaFlemme Ortega and her team of instructors at PrepWorks!, a company she founded in 2005 to meet the growing demand of Key Biscayne students and parents for an innovative, personalized approach to learning. "PrepWorks! aims to instill in each student a true understanding of his or her personal best," she says. "From redefining a fifth grader's view of himself and school, to helping a struggling senior gain acceptance to the college of her dreams, to helping deserving applicants earn hundreds of thousands of dollars in scholarship money, our efforts have yielded tremendous results."
Originally from New England, LaFlemme Ortega moved to Miami 20 years ago and began a career in education that included teaching English literature and serving as an SAT instructor. "As standardized tests gained a new level of importance for college admission, I believed that the most widely accepted strategies didn't address the demands of current trends," she says. "I pulled apart hundreds of exams and developed a synergistic approach that empowers students to think like test writers and unmask the traps that are inherent to all standardized tests."
PrepWorks! instructors have worked with hundreds of Key Biscayne and other South Florida students at their offices, in students' homes and at private schools through PrepWorks! On-Campus. Prepworks! test-takers earn an average increase of 300-plus SAT points and report cards with a two-letter grade improvement. "Our students' schedules require that we open our doors seven days a week and teach well into the evening hours," she says. And with that type of dedication, success is inevitable.
For more information, call 305.361.2400 or visit PrepWorks2400.com.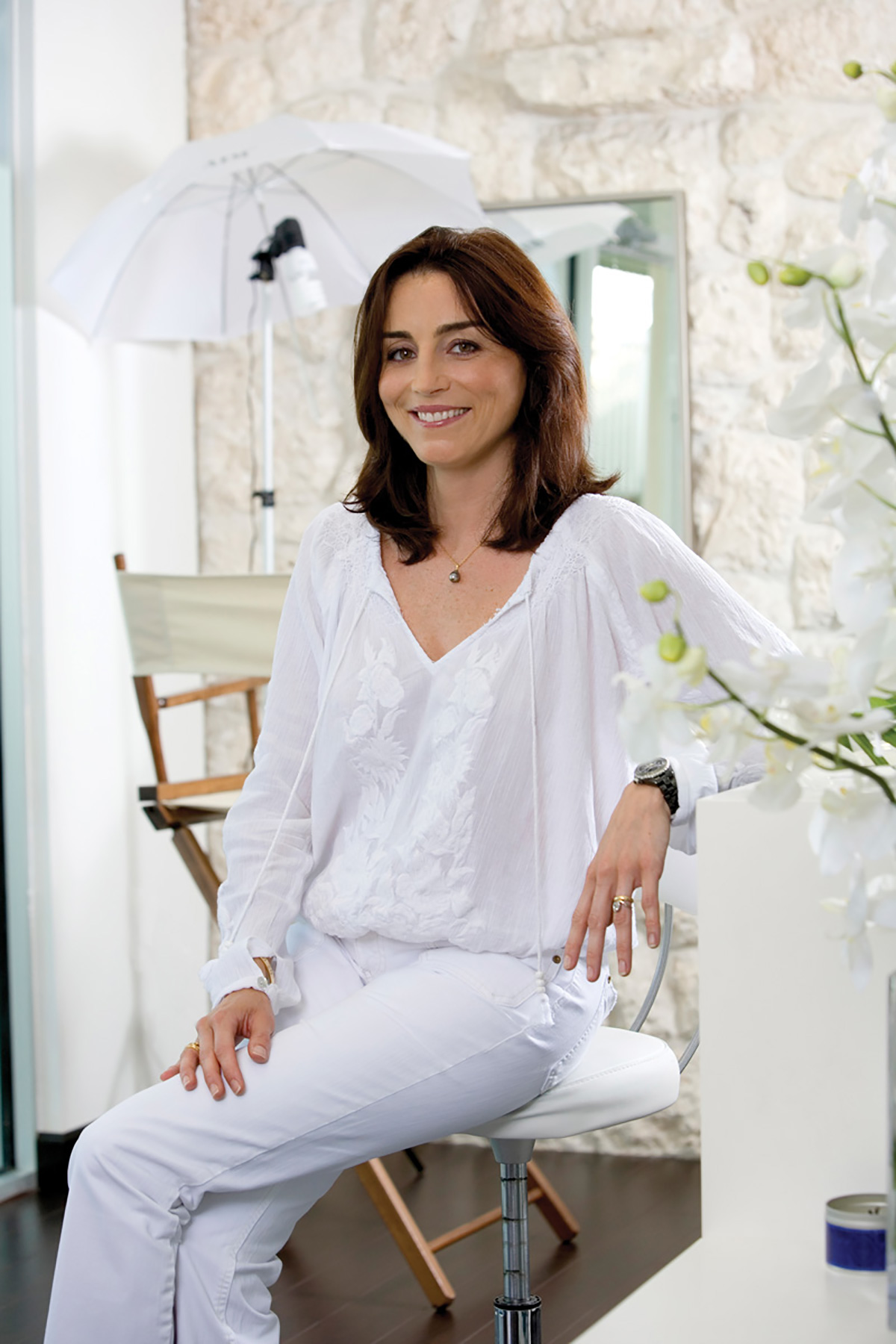 Beauty Maker
If you want to look your best but aren't sure how to accomplish the perfect look, a session with Trini from Trini In Private is totally required.
Text by Javier A. Arauz
Photo by Kate Benson
Once upon a time, a little girl named Trini spent hours on end performing makeovers on her dolls in Paris. Today, that little girl is all grown up and regarded as one of the greatest beauty experts in the world.
After launching successful salons and spas in Paris and New York and planning for many more in other key fashion capitals around the world, she currently has studios throughout South Florida including 660 Crandon Blvd. in Key Biscayne; 380 Miracle Mile in Coral Gables; 618 SW 8th St. in Miami; 3197 Commodore Plaza in Coconut Grove; and a new headquarters scheduled to launch this summer at 910 Collins Ave. in Miami Beach.
"With my overseas experience, I arrived in the U.S. with the intention of redefining the beauty industry," she says. "Listening to the desires and needs of my clientele, I established the Trini in Private concept which creates a one-of-a-kind experience in a modern, relaxing open space filled with camaraderie, laughter and beauty secrets."
So why such a prominent presence in South Florida? "Women in Miami deserve the same standard of quality as women in Paris and New York," she says. "The vision of a woman has evolved globally and I pride myself in making women look their best no matter where their travels or lives take them."
In Key Biscayne's sunny environs, Trini has something for all of the sophisticated and trendsetting residents of the island. "From makeovers and hair extensions to color, highlights, Phyto relaxer, updos and styling, we have it all," she says.
Last-minute event to attend? Trini to the rescue. "Women often have spur-of-the-moment commitments that require them to look their best," says Trini. "I plan my day to accommodate these unexpected emergencies and start planning the appropriate cut, hairstyle and makeup for the occasion the moment I get the call."
For more information or to schedule an appointment, visit TriniInPrivate.com.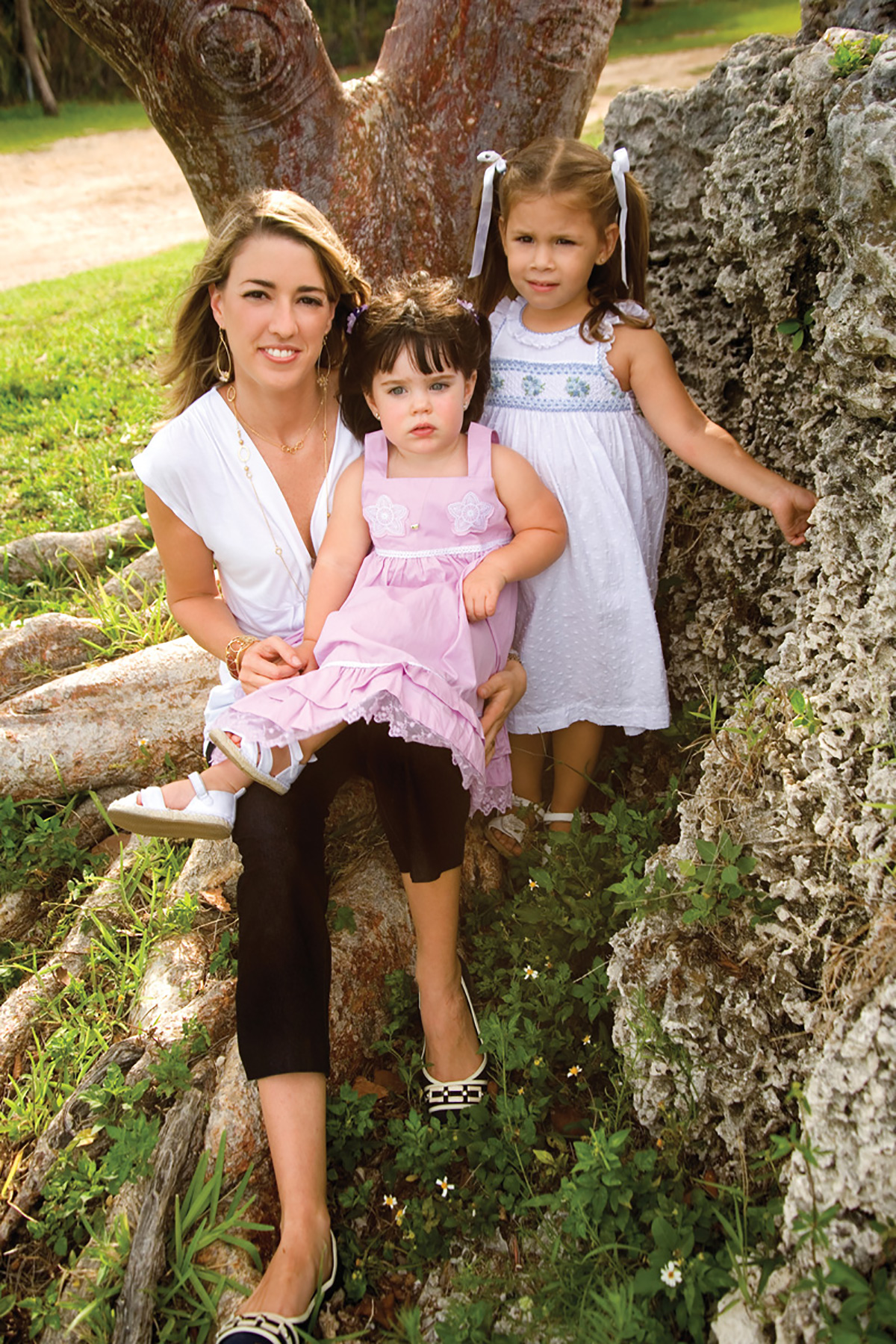 Learning Matters
The woman at the forefront of Kids Learning Adventure [KLA] pre-school in the Brickell area is determined to ensure that children at this school receive the best preparation for their lives.
Text by Maria Arroyave
Photo by Kate Benson
Candelaria "Candy" Arocena de Ortega discovered her ability to nurture childhood development at 12 while babysitting and tutoring. "I've always had a passion to work with children," she says. "I've realized that to be an educator is to be a lifetime learner. That really motivates me."
Growing up in Argentina and Brazil, Arocena came to the U.S. in '94 and earned a child development associate's degree and a bachelor's degree in business administration from Florida International University. Eventually, she had a children's playgroup in Key Biscayne and was a PreK-3 teacher at a Reggio Emilia-inspired school. This year, she attended a study group in Reggio Emilia, Italy, and returned inspired by their approach to early childhood education.
"I had a strong desire to provide our community with quality education by creating a safe and beautiful environment where children can have adventures discovering knowledge while also being exposed to outdoor exploration."
Last year, Arocena's dreams came true as construction began on KLA, located at 600 S.W. 1st Ave. The pre-school, set to open in Sept. 2008, focuses on education for children ages 1 to 5 and is influenced by constructivist and social constructivist theories and by the Reggio Emilia approach. "Our philosophy believes the child is a strong, powerful and competent human being with the ability to construct his or her own knowledge," she says.
The school's capacity is about 160 to 180 students, all of whom will interact with several teachers, as well as an atelierista (art teacher). The school also boasts a 5,000-square-foot playground. Arocena will serve as the school's director and will be as involved as possible.
"I want to get to know each child personally," she says, mentioning it's essential to create a partnership with parents and teachers as well. "We want to create a positive impact on the adults of tomorrow."
To enroll your kids or to find out more about KLA's programs, visit KLAschools.com.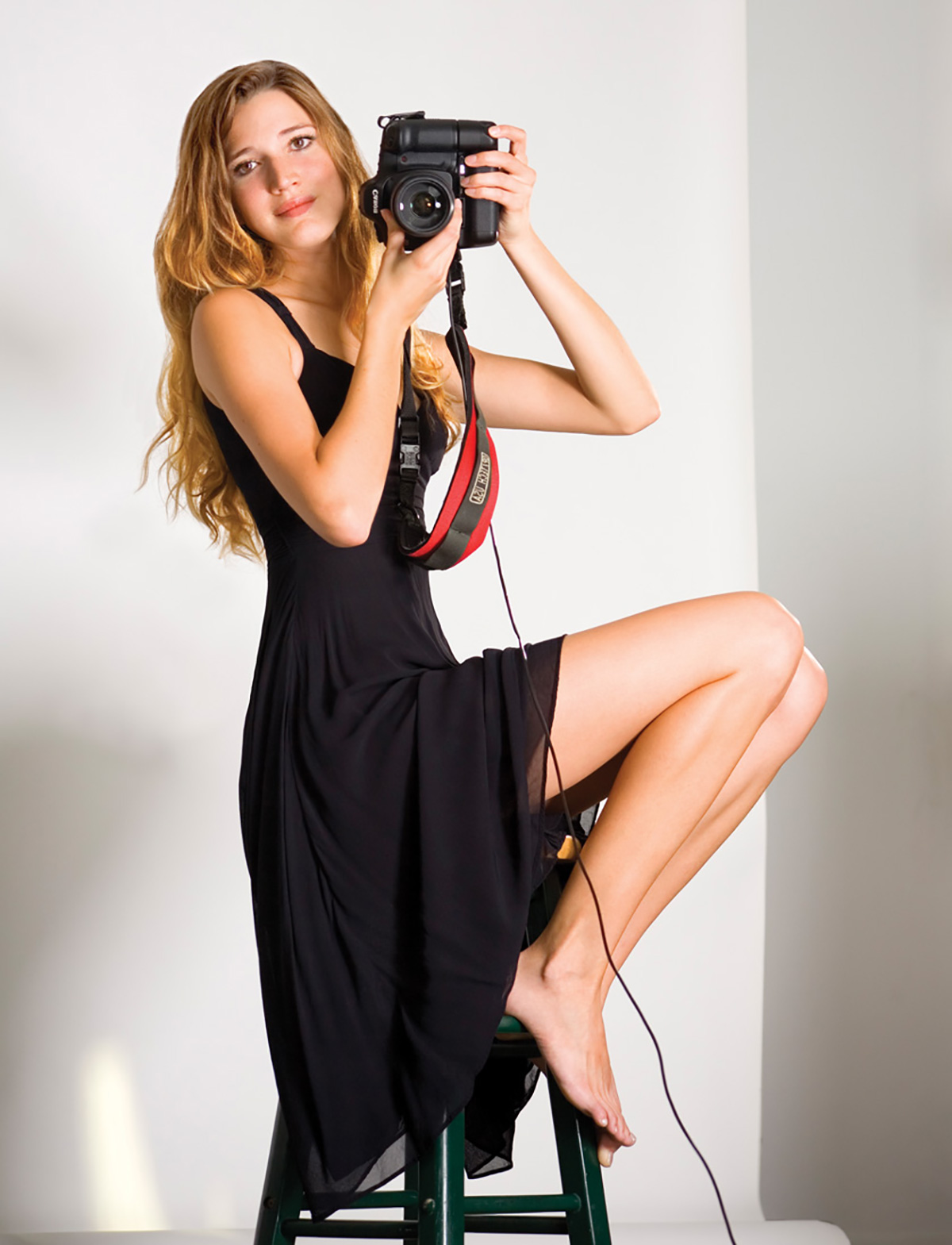 Click Queen
For photographer Kate Benson, her personality is as intricate as her work — and that has made all the difference.
Text by Kaya Baez
Photo by Kate Benson
You'd never guess that Kate Benson is from a quiet, secluded town on New Hampshire's coast just by looking at her work, but she attests the vision was always in her. "Growing up, I always looked for ways to unleash my creativity," she says. "Photography turned out to be the perfect medium."
Shortly after graduating from the Rhode Island School of Design, Benson started modeling in order to experience life on the other side of the lens. "Modeling gave me a unique insight into photoshoot direction, lighting and photographer-model interactions that has proven invaluable," she says.
Eventually Benson was forced to make a decision: stay in New England or move to the global hub of creativity that is New York City. Fortunately, she didn't do either.
Since arriving in the Magic City, Benson has shot for such award-winning titles as & Magazine, Forms, Wave and International Yachtsman. But by far, she says her most memorable shoot was "The Most Beautiful People" cover story in this issue of Key Biscayne Magazine. "Getting 10 people of that caliber together at the same time for multiple shots is hard enough to accomplish…when you add in wardrobe changes, lighting, props, hair, makeup, accessories and everything else that goes into making everyone look their best, it becomes quite the challenge," she says. "I can't wait to do it again!"
Perhaps the one thing that sets Benson apart from other photographers is her personal touch. "It's important that the people I shoot know me as a person first and then as a photographer," she says. "Many of my clients have never experienced a professional photoshoot and I have to keep them comfortable and confident that I'm going to make them look great. My goal is that everyone says 'Wow! That was easy!' at the end of each shoot."
To look like a cover model even if you're not, contact Kate Benson at Studio@KateBenson.com or call 603.997.2154.