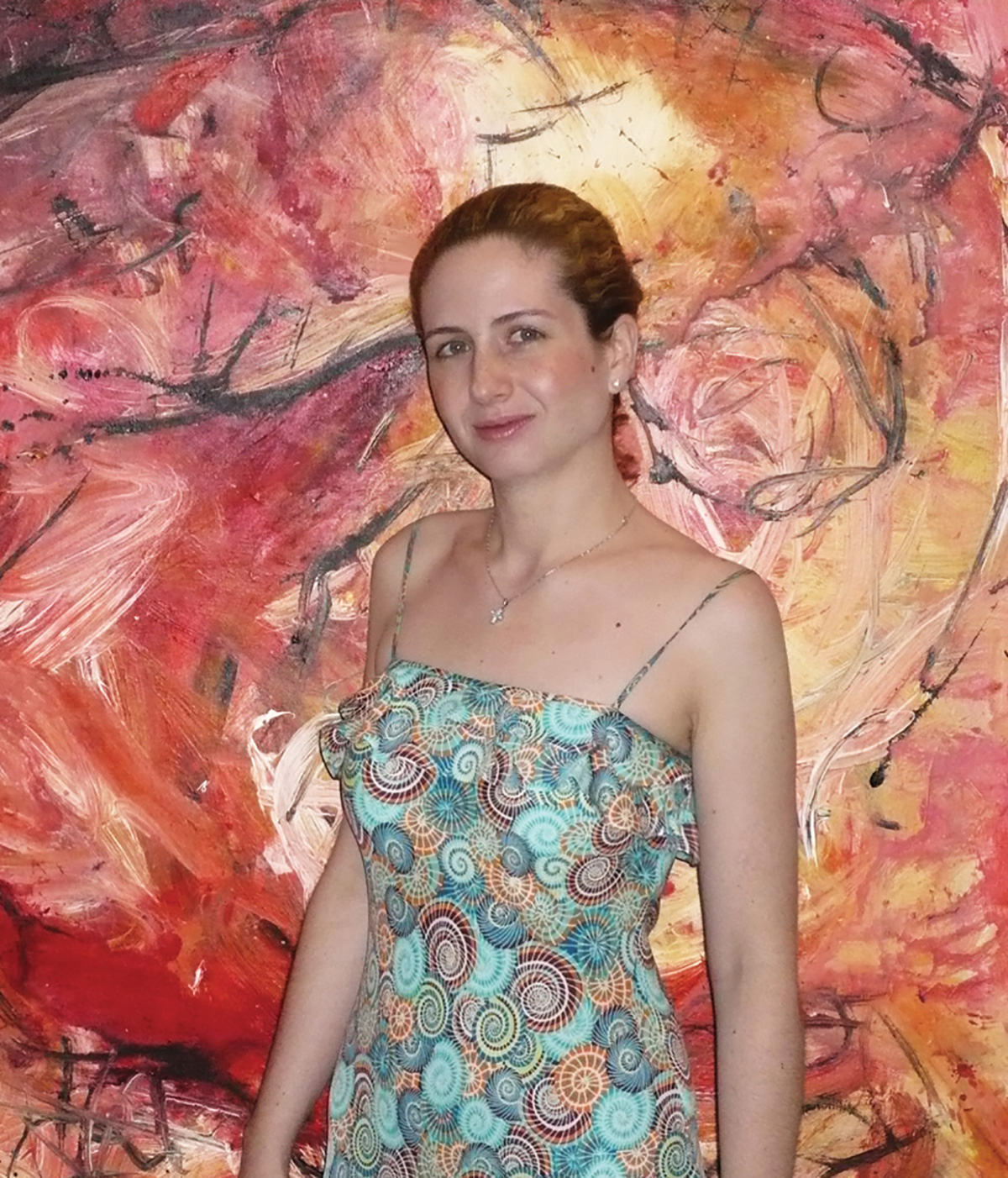 ART HEART
For fourth-generation Key Biscayner Cristina Figueredo-Zizold, art is more than just a passion, it's a way of life — and a medium to impact the lives of others in the process.
Text by Yoshi Sanz
Photo by Alejandro Zizold
It was just a few years ago when artist Cristina Figuredo-Zizold decided to convert her grandfather's historic 8mm film collection showcasing 1950s Cuba into her renowned Spare Parts Series, turning them into an iconic artform that has inspired hundreds throughout the world.
"This past summer, I was invited by the Cuban Cultural Center of New York to exhibit and speak about my art at a conference," she says, mentioning that Nilo Cruz, the first Latin American to win a Pulitzer, and Nobel Peace Prize nominee Maria Elena Cruz Varela were among the guests. "I had people in the audience — from Cuban patriots to young Cuban-Americans — who hugged me and wanted to introduce themselves."
With that type of following, it's no wonder her artwork graces several homes in Key Biscayne, including her own. "I'm working on several exhibits on the Key currently and am very grateful to all of my patrons in the community," she says. "The island inspires me all the time! Just by walking on the beach I get inspired —  I agree with the old slogan that Key Biscayne is 'Paradise Found.'"
In the coming months, Figueredo-Zizold says she's staying true to her figurative and expressionistic style while experimenting with different techniques. "I'm currently developing a new series of paintings based on the Cuban war of independence from Spain," she says.
But besides her artwork, Figueredo-Zizold is also passionate about promoting the large community of artists out there that have not been as fortunate as she in establishing their career. So was born ArtistaMundo.com, a website created by Figueredo-Zizold and a Barcelona-based technology firm that aims to help artists by providing a free medium to showcase their art. "Creating an online community of artists is very exciting since it has the potential of becoming very large on an international scale," she says. With that level of commitment, not even an artist's brush could have created a better masterpiece.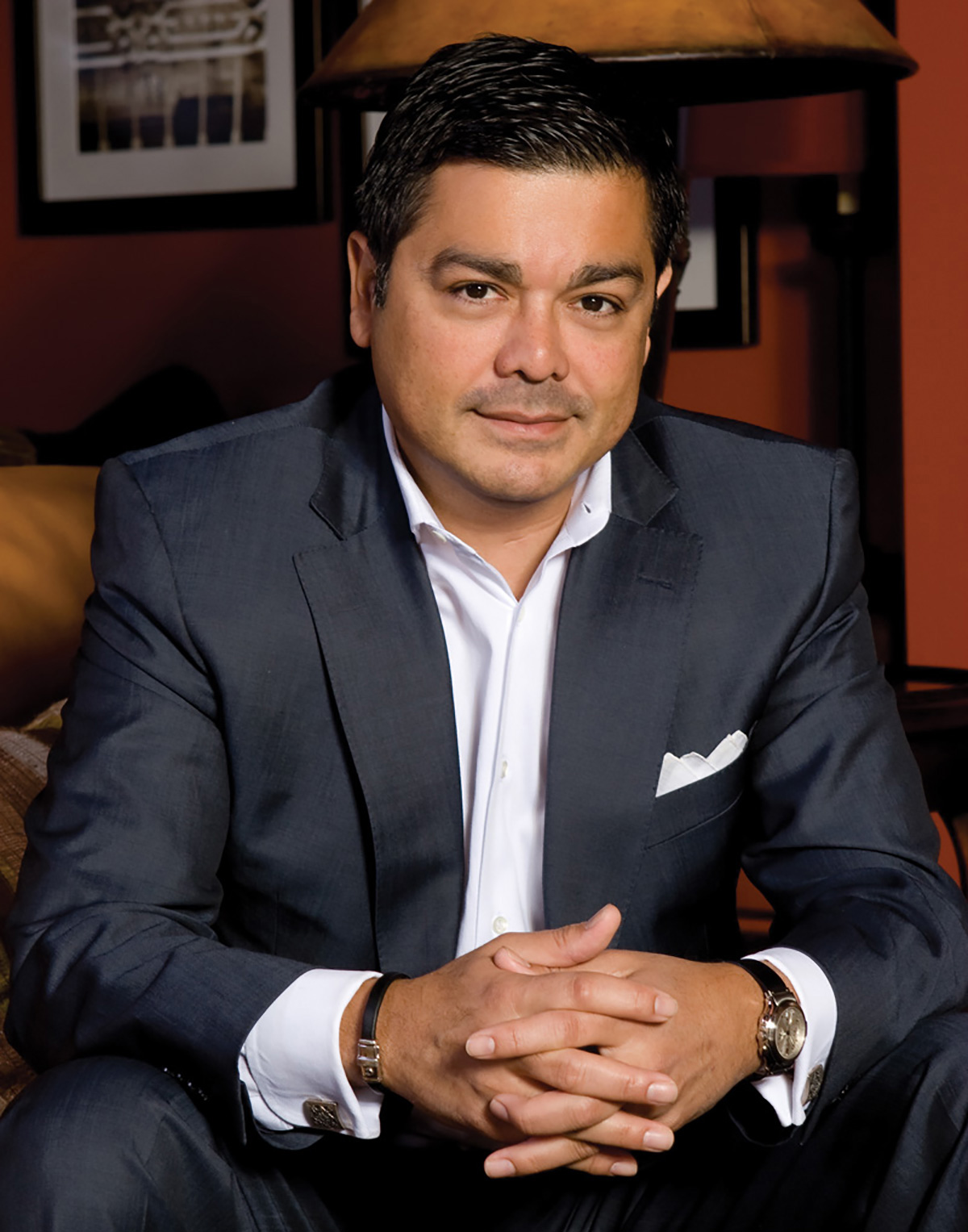 RUM GM
Marco Selva manages one of the most intimate venues on Key Biscayne and although the place is usually buzzing with excitement, everything's fine as long as the libations are flowing.
Text by Andrea Bartman
Photo by Samantha ScotT
Dark leather, like chocolate, invites romance at the RumBar inside The Ritz Carlton, Key Biscayne. And General Manager Marco Selva wouldn't have the ambiance feel any other way.
"The atmosphere is intentionally dark and romantic," says Selva, adding that most of his clientele are couples who enjoy the bar's vintage feel. "It can be a festive place for groups or a nostalgic romantic place for couples as well."
The room accommodates 36 and features grand-sized leather seating, where couples can cozy up on plush couches and chairs that surround mahogany cocktail tables and leather-covered trunk tables. The bar's ambience and specialties seem a reflection of the classic Hemingway/Havana period when celebrated author Ernest Hemingway established his own brand of bohemian presence.
"RumBar channels the classic 1950s era when Hemingway visited Bimini, Key West and Havana," Selva says. Indeed, from the black-and-white wall photos to the library cabinet of select bottles of rum and books, the idea is to transport patrons to a time of carefree, stylish romance. In typical Hemingway tradition, Selva says RumBar features 52 different rums from 18 different countries, including Nicaragua, Trinidad and Barbados.
Overall, Selva wouldn't call any of the drinks "romantic" but rather offers this adjective instead: "sexy," referring to some of the imported specialties such as Cachaca, a popular, rum-like drink from Brazil made from fermented sugarcane juice. Additionally, flights — or samplers — offer up to five rum varieties in two-ounce glasses.
"Nostalgia really takes the lounge to a whole new level," Selva says. "RumBar is not like a club; it's a laid-back lounge that invites the heat of Spanish music — especially love songs." And with that, he's off to entertain another couple arriving at RumBar to ignite their love-flames, one libation at a time.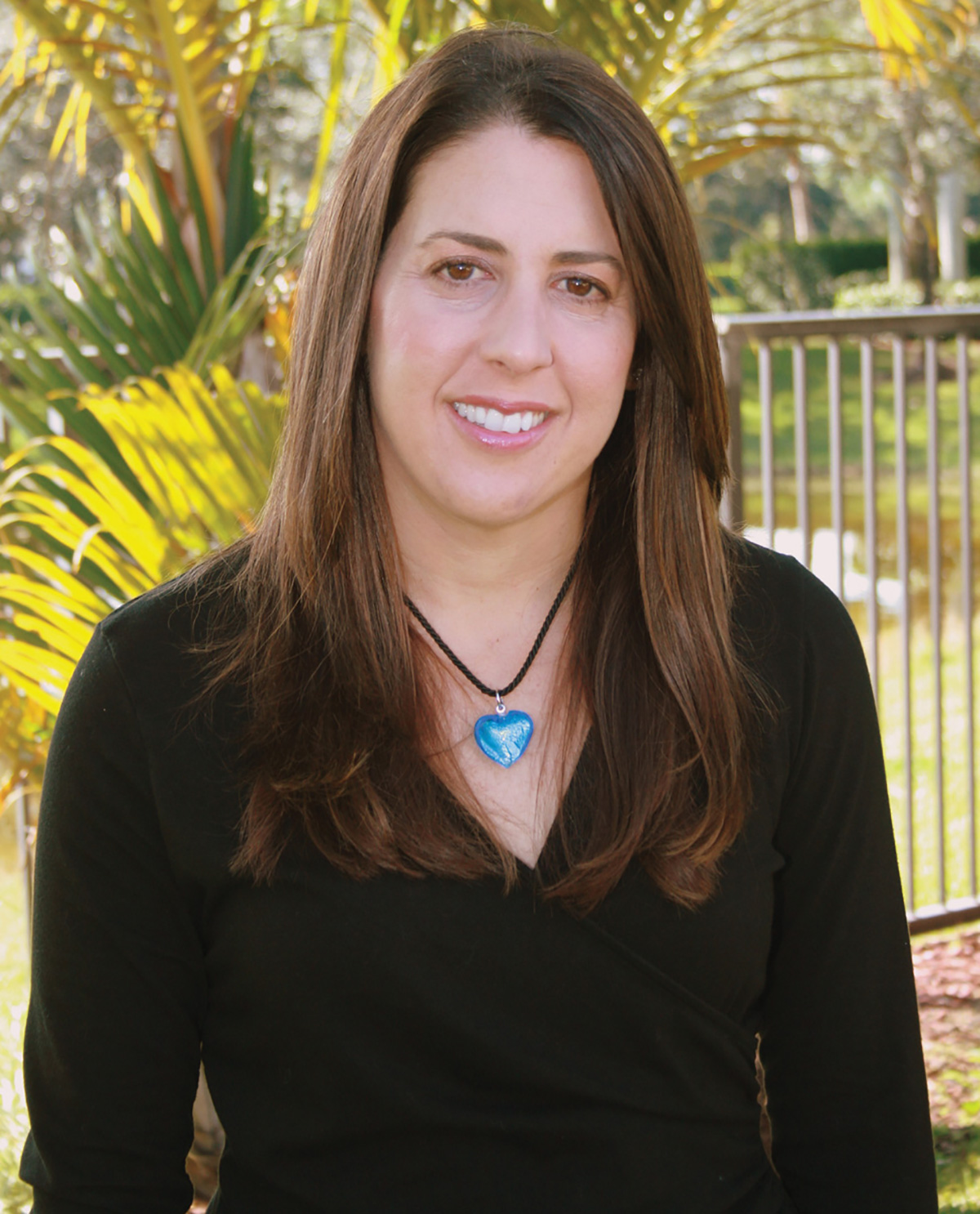 LUST SAVIOR
Next time your relationship starts turning sour, log on for some expert therapy from online counselor Elicia Lowitz.
Text by Achilles Stone
Photo by David Lowitz
Even in the midst of the paradise that is Key Biscayne, people often find themselves entrenched in psychological and interpersonal situations they can't overcome without the expert advise of a trained professional. Enter Elicia Lowitz and her new-age counseling concept: OnlineTherapyNow.com.
For 16 years, Elicia Lowitz, LMHC, has made a career of marital and family counseling as well as helping people with anxiety disorders and depression. But you won't see her frown. "I use a cognitive-behavioral approach where thought patterns are explored to determine how best to change behaviors," she says. "My experience has been that usually if someone is motivated enough to come in for therapy, we can dig through the defenses in a couple of sessions to determine what they want to change."
Right about now you may be asking yourself how exactly online therapy can accomplish this delicate, highly interactive process as compared to traditional face-to-face sessions. Lowitz is the first to admit that online therapy isn't for everyone. "There's a section of my website that discusses the kinds of issues that are appropriate for online counseling," she says, mentioning that she's also available for one-on-one sessions at her private practice. "Online counseling can be a great resource for someone who would not usually have the availability or motivation to seek out traditional counseling…particularly in the areas of stress management, decision-making, parenting and relationship skills."
Throughout the years, Lowitz says that about 85 percent of the hundreds of couples she's worked with who come in for marriage therapy stay together. "Marriages are saved when couples are committed to their relationship and to therapy," she says. "I just throw out the lifesaver…it's up to both partners to grab it."
So what's her favorite piece of advice as it relates to life and love? "I believe it's essential to remember to practice self care, humor and gratitude on a regular basis…these qualities can get you through just about anything!"
LOVE CHEF
Just one taste of this chef's culinary magic is enough to discover why his dishes are sure to please even the most discerning food critic.
Text by Kaya Baez
Photo by Kate Benson
For Chef D. Chalaron, creator of the private chef company Of Course, cooking, creativity and an inherent love of food are synonymous. As a private chef based in South Florida with a wealth of Key Biscayne clientele in his portfolio, one of his inaugural dishes was inspired by the exclusive island living he noticed while visiting the Key for the first time. "The moment I visited the island, I was immediately inspired by the extravagance and beauty of it as well as by the incredible fusion of cultures," he says.
As a food critic, mixologist and restaurant reviewer for a number of publications including & Magazine, LiV, Wave and International Yachtsman, Chalaron knows gastronomy. "My experience in critiquing and writing about a vast variety of food and venues has helped me create my own unique style and sense of taste and aesthetics," he says. "By interacting with different chefs throughout South Florida and learning what those around me enjoy when they dine out has yielded a very diverse menu of my own."
Among his most notable menus are a series of culinary creations that were modeled after the recently-named New 7 Wonders of the World; an artwork and literature-themed silver-anniversary dinner for a Key Biscayne couple; and a magazine-inspired five-course brunch for the editorial staffs of one of the publications he contributes to.
"The first question I ask my clients is 'What is the most unforgettable meal you've ever had and why?' Their answer gives me a glimpse into what makes food special for them," he says. "With this information, I can create a truly memorable menu for any occasion."
And with that kind of flexibility, it's no wonder his clients are eating him — and his dishes — up. For a private consultation with Chef D. Chalaron, contact him at ChefDChalaron@Gmail.com.