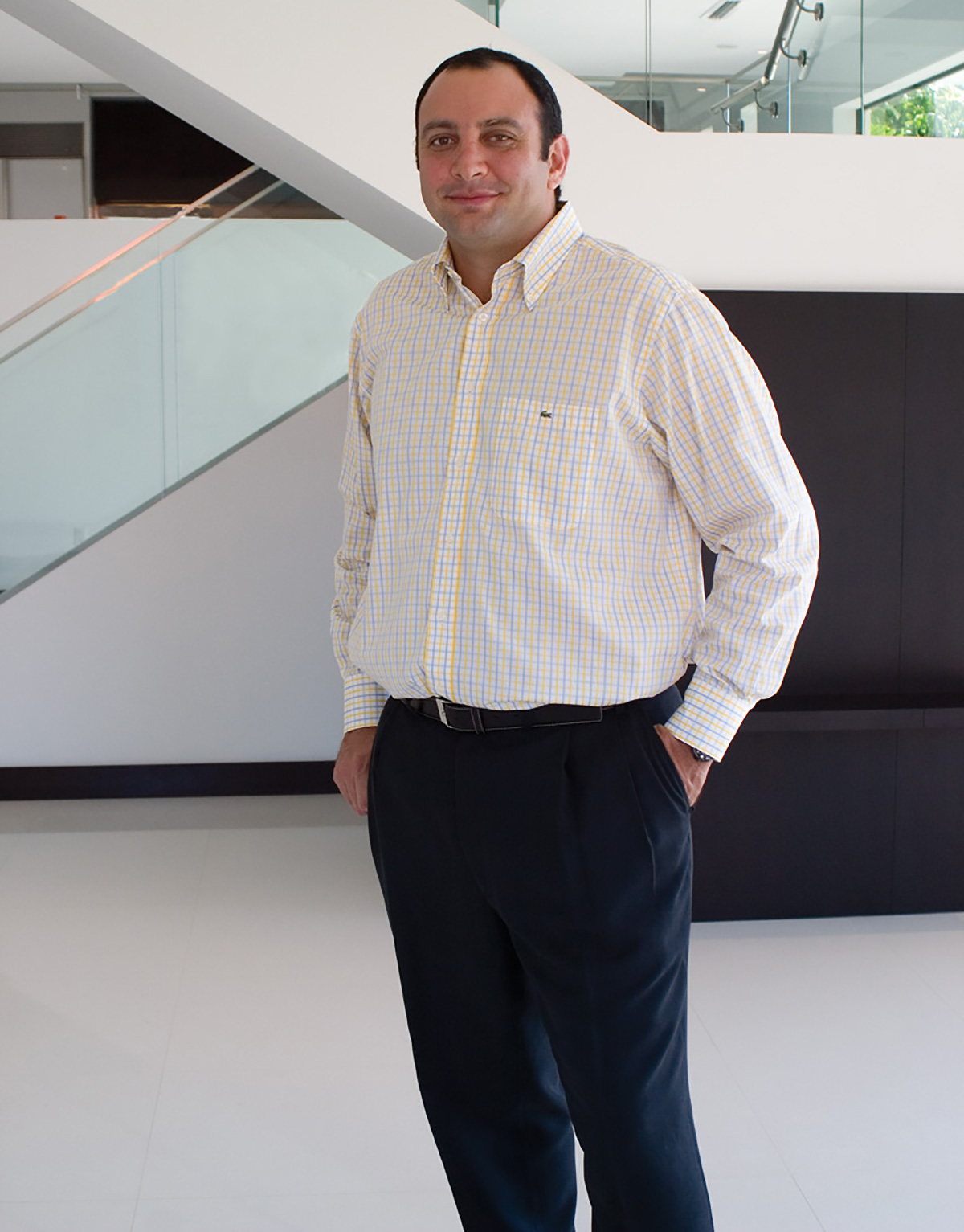 Dream Maker
For Jose F. Matos of Constructive Consulting Services, building and remodeling luxury homes is all in the family.
Text by Natalia Maldonado
Photo by Antonio ElI
You know it's true love when you have your wife by your side in everything you do. So is the case for Jose F. Matos and the love of his life, Alexandra Stelling. The couple runs Constructive Consulting Services, a contracting firm which opened on Crandon Boulevard in 2003. Matos says they do everything from remodeling to rebuilding, and together with a team of general contractors, designers and engineers, they've been transforming homes, condos and commercial properties along Key Biscayne, an area that he says is very unique to work in. "You really have to know the local rules and regulations in order to come up with an efficient and well-designed home and to produce the best product in terms of space and quality," he says. His most recent project, a four-bedroom, five-bathroom, 5,300-square-foot home at 748 Glenridge Drive was designed by his wife and is a stunning nod to contemporary design. With every detail custom-made — from the glass railings along the stairs in the living room to the stainless steel kitchen — the project took only 13 months from the purchase of the property to completion. "It was a turnkey operation from scratch," Mato says. "And the timing was really good, especially with the level of detail that we were working with."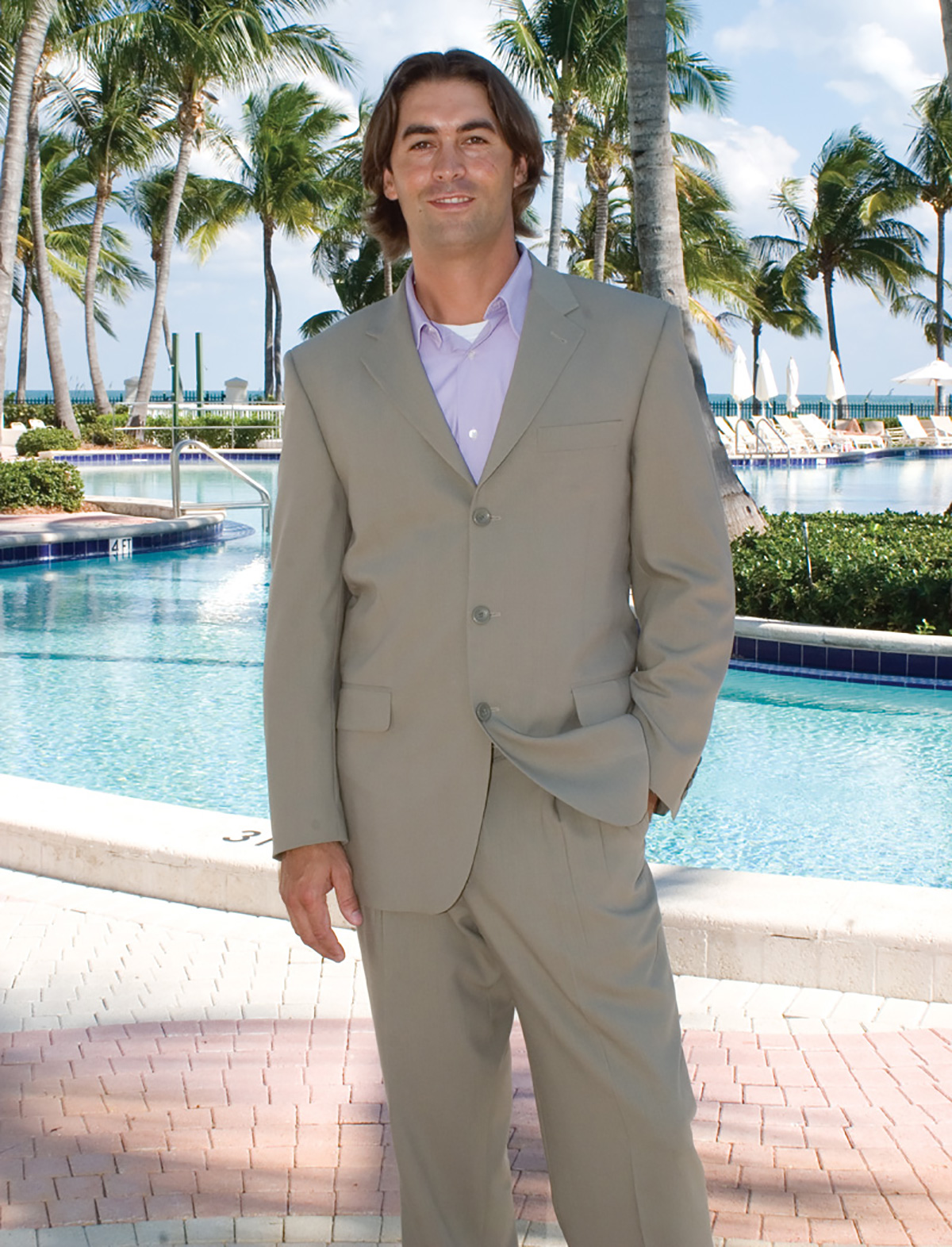 All Natural
Mariano Grimaux believes that nature is beautiful, and he showcases this concept in everything he creates by using the earth's finest materials.
Text by Natalia Maldonado
Photo by Antonio Eli
Every company needs a strong foundation to start from. For Mariano Grimaux, CEO of Stone of the Caribbean, LLC, the foundation also became the product. "Rome, Egypt and Greece — their monuments are still in existence because they were all built using natural stone," he says. "Natural stone is forever, fresh and sophisticated." Originally from Mar Del Plata, Argentina, Grimaux came to the U.S. at the turn of the new millennium. He and his wife, Sol de Camps, who is CFO of the company, first went into business together when they founded Sarasota Flooring Design, Inc. It grew so quickly that they decided to start another, and Stone of the Caribbean was born. Grimaux explains that he wanted to go back to the basics, beginnings and origins of history's greatest architecture, which is why he chose to specialize in selling and installing natural stones such as marble, granite, onyx and architectural stones into homes and commercial properties. The stones have vivid and intricate colors and designs embedded into them by the earth, and add a touch of elegance to any floor, countertop or fireplace. Recently, Grimaux has been traveling all over Florida, were he has two projects along the west coast and another two along the east. And no job is too big — Grimaux recently completed installations in 23 Mediterranean-style villas in Burns Court Villas in Sarasota. With two self-started businesses under their belt, it seems Grimaux has already enjoyed a great amount of success, but he's not about to stop anytime soon. "My success is still on the way," he says.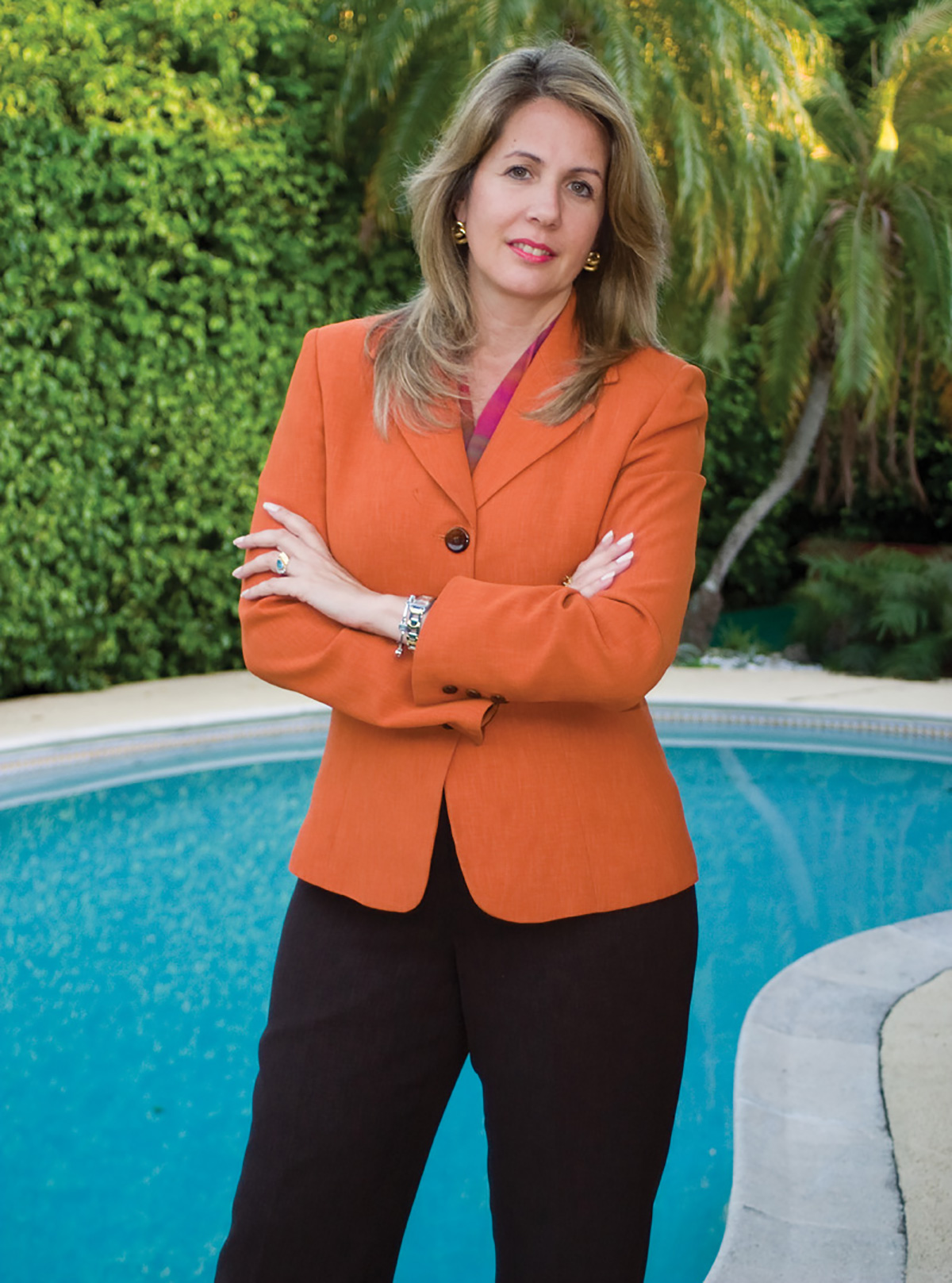 Balance Act
When it comes to Alexandra Rumie of SunTrust Bank, life is more than just savings accounts and projections: It's priceless.
Text by Kaya Baez
Photo by Antonio Eli
The six-year-old son of one of Alexandra Rumie's clients approaches her with a small pink piggy bank, offers it as a gift and asks her to take care of his family's money. "That was the most memorable thing that happened to me on the job," she says. "It was definitely something I will never forget." After 20 years of working with financial institutions, it's those types of colorful experiences that have kept her passionate about her job. " I love helping people prosper while keeping their financial goals in mind and ensuring that our solutions are in-line with their vision." So how does Rumie manage everything in her life? Balance is key, she says. "There are no secrets or magical formulas," she says. "Managing work and life means managing time well, understanding the importance of prioritizing actions, creating realistic deadlines and trying to view all tasks to be done as opportunities rather than obligations." She says she plays the guitar and listens to music in her spare time and spends the weekends playing with her kids at the Village Green. "I love living in Key Biscayne. I love the beaches, the sense of safety throughout the community and that comfortable feeling of freedom that comes along with it." And, Rumie says, God is by her side every step of the way. "God is the strongest inspiration mankind needs in order to find heaven in their souls and to be good and fair in their actions."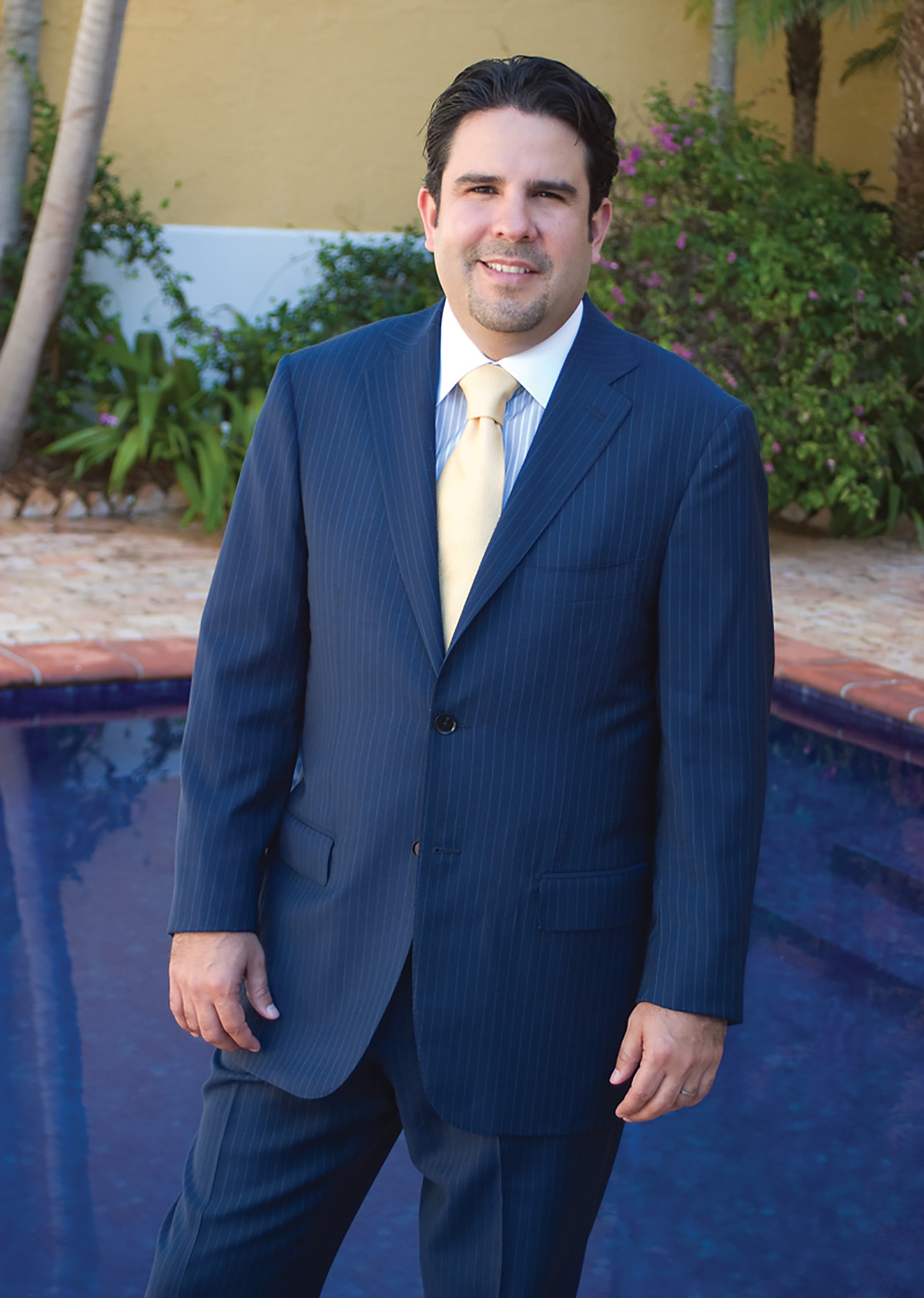 Paradise Patron
For Roberto Cortes, the island of Key Biscayne is not only the perfect place for business, it's also his home.
Text by Natalia Maldonado
Photo by Antonio Eli
It's easy to achieve people's dream homes when you're building them in paradise, which is why Roberto Cortes, principal of South Bay Developers Group, chose to found the company on Key Biscayne back in 1999. The firm, which specializes in building custom-made luxury homes, started with just two people, Cortes and business partner Ernesto H. Weisson, also principal, and has since grown faster than the booming market. It now has more than 35 employees and offices on Key Biscayne and throughout Latin America. Recently, South Bay Group purchased lots in the Ocean Reef Club in Key Largo, and is in the process of finishing up the plans to start building spec homes in that niche market. Cortes is also excited about the projects the company is working on at 544 Fernwood. "By the end of next year, we'll have developed 12 homes on Fernwood," he says. "We'll have changed that street substantially." Cortes lives at Grand Bay Villas in Key Biscayne with his family and says there's really no place like it because you get the best of two worlds. "Although Key Biscayne has a small-town feel, it's close to a booming city," he says. "The kids can walk to the school, go to the park, enjoy the ocean, but you drive just 20 minutes and you're at the airport or at one of South Beach's many attractions."