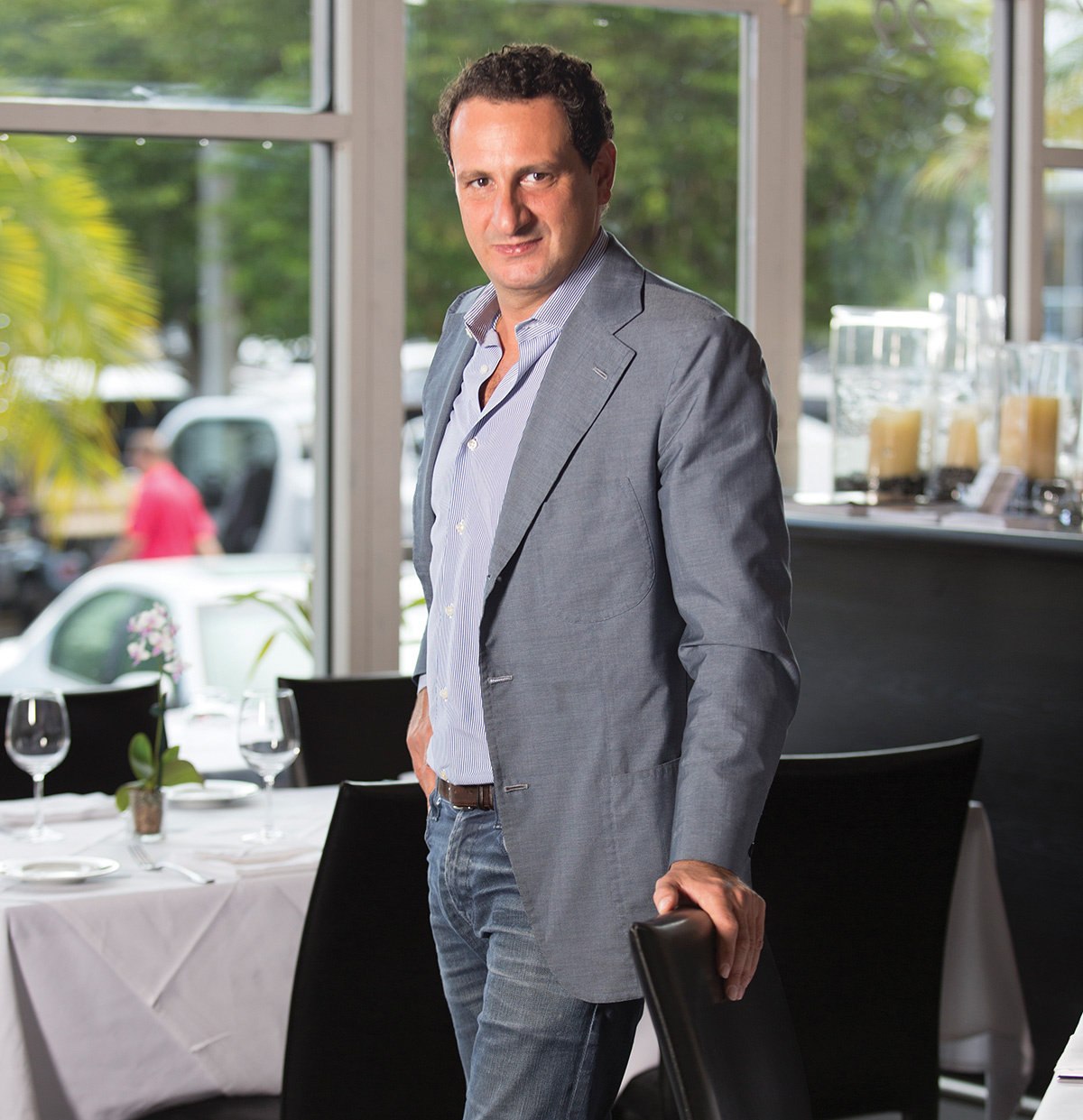 Elevated Cuisine
"Ensuring that we provide memorable experiences on every level is the top priority at our restaurants."
For Cristoforo Pignata, the atmosphere and presentation of a meal is just as important as everything that goes into it. Dining, he says, it not an experience that should be taken lightly. As owner for Puntino Restaurants, he works to bring Italy's culture to the restaurants he manages. "I was born in Napoli, which is the top of the world in cuisine creations for ages," he says. "So it's not unusual for me to feel like I have to live up to it!" Coming from a family business in hotels and hospitality that goes back 4 generations as well as owning and managing several 5-star hotels in Italy and Switzerland, Pignata handles different tiers of Puntino Restaurants, which includes several brick & mortar locations in addition to a catering arm, with an easy grace. "It all comes back to our customers," he explains. "It just makes my day when I hear people say they've had a wonderful meal."
Quick Facts
A touch of elegance: "It's definitely a product of my profession, but I think that the right glass of wine can make almost any meal amazing."
In another life…"I'd be an artist — I always enjoyed creative pursuits growing up."."
What he remembers each day: "To always act with love in my heart!"
Text by Cristina Zuazua; Photo: Chantal Lawrie
Cristoforo Pignata is Owner of Puntino Restaurants; 260 Crandon Blvd., Ste. 4, Key Biscayne; 305.361.6560; PuntinoRestaurants.com.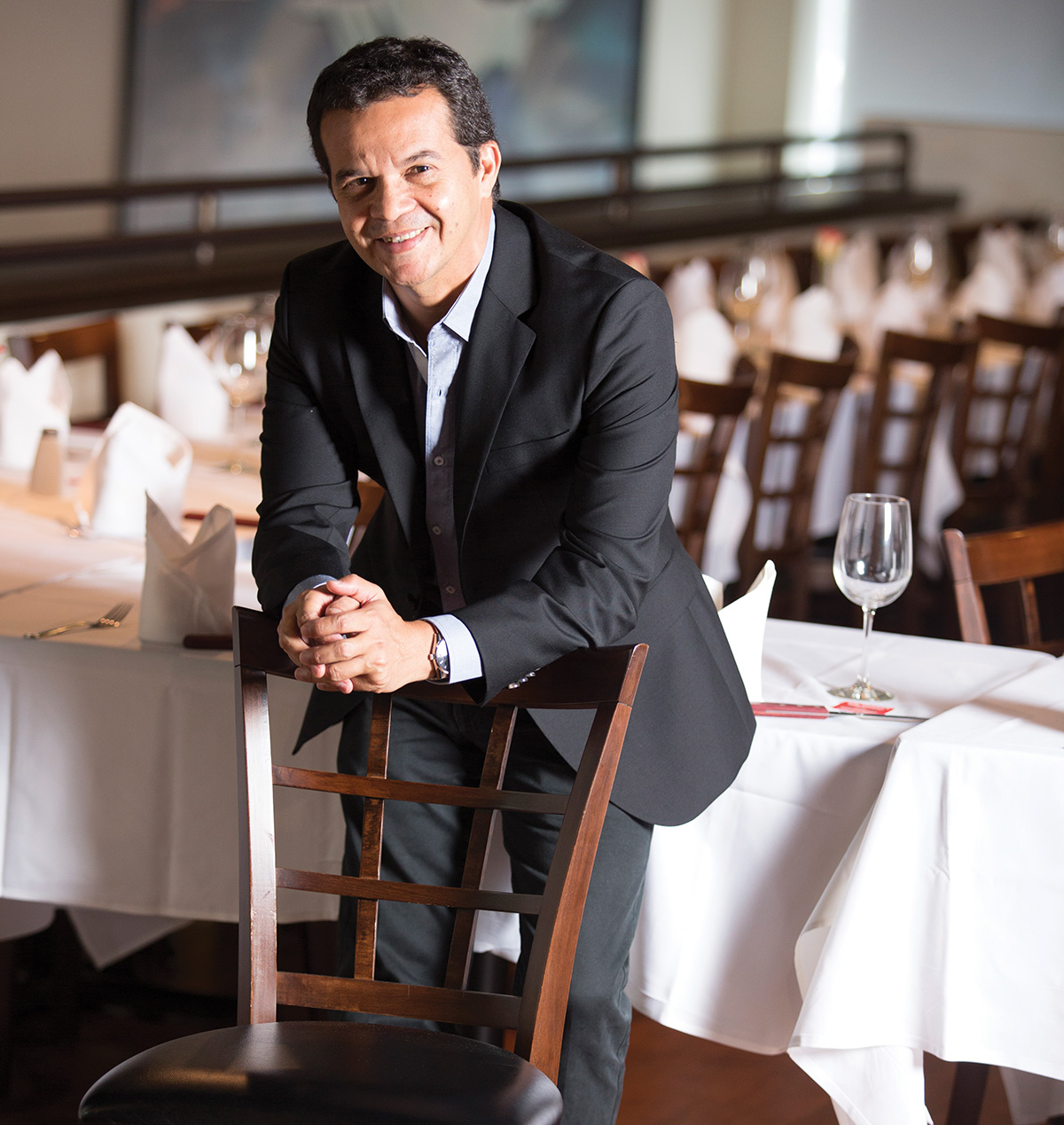 Culinary Fusion
"We pull the same creativity that inspires the variety of our dishes into the business side of everything, and that's why I enjoy it so much!"
Jaciel Santos knows there's no compromising when it comes to a proper dining experience. As the Director & Owner of Steak Brasil Churrascaria, a no-holds-barred Brazilian steakhouse that prides itself on the selection and traditional preparation of its cuts, Santos explains that his aim is to give diners a unique experience. Since the restaurant is set up with roaming "gauchos" offering hunks of beef, pork, poultry and lamb, tables are given small red and green signs that indicate whether they want to continue feasting, or they're taking a break. "I always recommend that our customers pace themselves," he laughs. "There's no way they want to miss dessert!" The success of his model speaks for itself; the construction of another restaurant is already underway, and Santos says he's looking forward to every moment of it.
QUICK FACTS
On expanding one's mind: "It's all about perspective — if you change the things you look at, the things you look at will change."
Unbeatable cool-down drink: "A refreshing glass of natural pineapple juice!"
Attitude is everything: "It's important to treat people with respect.
Text by Cristy Zuazua, Photo by Antonio Eli
Jaciel Santos is Director & Owner of Steak Brasil Churrascaria; 190 SE 1st Ave. in Downtown Miami; 305.415.2006; SteakBrasil.com.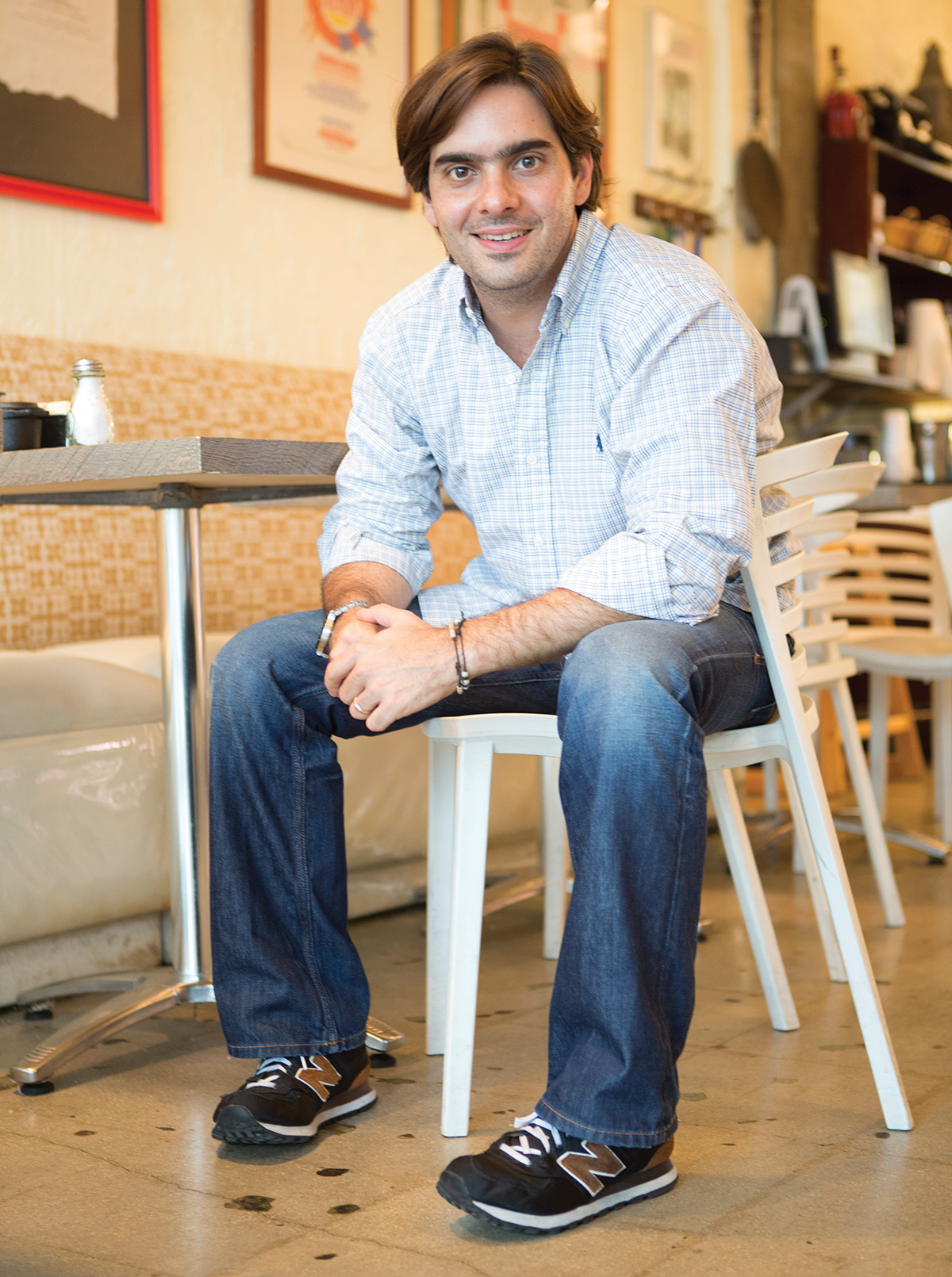 Soul Food
"My partners and I work to achieve a professional harmony in our business; we run it with our hearts and minds on every level."
As the Business Administrator of Culinary Arts for one of Key Biscayne's top spots to dine, La Boulangerie, Gabriel de Chene takes food — and his customers, who he sees as family — seriously. "Growing up, my family was always very united," he says. "Every occasion was good for a reunion, where cooking was the best part of it and the center of the ordeal." He has since made it his mission to extend that to his customers through his current role, and it shows in the unity of his team, the creations coming out of the kitchen and the loyalty of his patrons. But it doesn't stop there. He intends to grow the business by focusing on each area to optimize processes, products and staff. "I want to achieve the consistency and a stability that will allow us to keep moving forward and growing our business to the possibilities this great country has to offer," he says.
QUICK FACTS
His favorite word in the entire dictionary: "Happy!"
After a long (or great) day: "A smooth glass of wine is a great way to pause, celebrate and unwind."
What's in his fridge: "Spicy chilies of all sorts — it gives an extra kick!"
Text by Cristy Zuazua, Photo by Antonio Eli
Gabriel de Chene is the Business Administrator of Culinary Arts at La Boulangerie; 328 Crandon Blvd., Ste.125 in Key Biscayne; 305.365.5260.