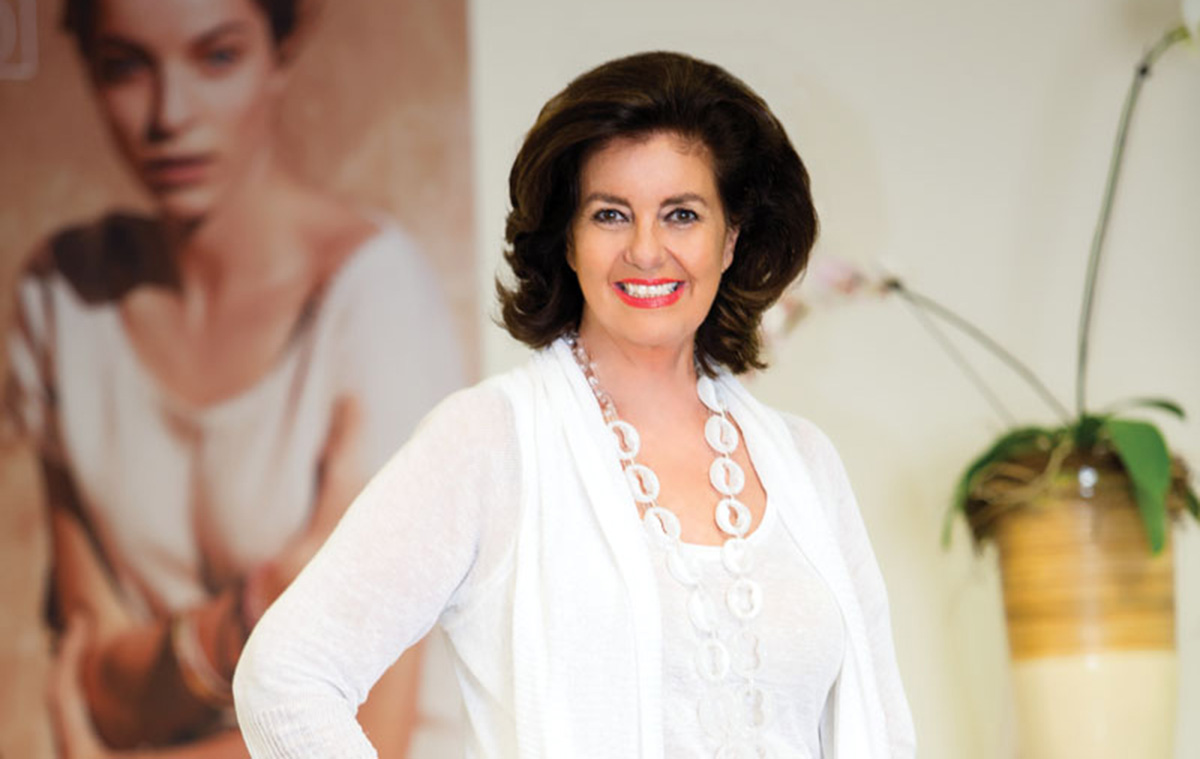 Cool Elegance
"I enjoy the challenge of continually finding ways to develop our brand, which is already known for its exclusivity and quality."
For Jolanda Marini, President of 120% Lino, quality is her highest priority. After getting her start in a chain of upscale European fashion stores in The Caribbean, she moved back to the U.S., while continuing to work in the arena of international fashion. At her current post, Marini is working to expand the presence of 120% Lino, an Italian-based company that specializes in high-end natural fabrics. The company's signature pieces are made from pure linen fiber, and through a wide range of treatments including a custom method of dyeing, produces a wide range of colors and variety. Marini credits her mother for her natural sense of fashion and attraction to elegance. As for her ambitions for 120% Lino, Marini has plans to expand its presence not just in the U.S., but to other countries around the globe.
Quick Facts
After a long day…"There's a certain luxury in enjoying a quality glass of wine."
Secret to success: "Total commitment to my profession, each and every day."
Favorite phrase: "Super-duper!"
Staying on top: "Part of being successful is staying healthy, so I maintain my energy levels by eating nutritious foods."
Text by Cristy Zuazua; Photo by Antonio Eli
Jolanda Marini is President of 120% Lino; 1428 Brickell Ave., Ste. 304, Miami; 305.371.6564; 120LinoUSA.com.
Italian Artist
"Growing up, everything I saw going on in the kitchen was fascinating, so cooking has always been my passion."
As the Chef at Key Biscayne's homey Tutto Pizza & Pasta, Juca Oliveira sees his profession with a simple clarity: "I hope to bring a little joy into each day, one meal at a time," he says. Oliveira's passion for not just gourmet Italian food, but also the accompanying attitude of hospitality toward his guests, comes from watching his grandfather, who specialized in Italian cuisine. As fate would have it, Oliveira found his first job in an Italian kitchen upon arriving in the U.S. from Brazil, and he hasn't looked back since. "This is where I find happiness," he says, laughing at some of the opportunities his cooking has afforded him, including preparing a meal for Phil Collins. "I was 18 and got to cook for my favorite singer!" Oliveira is also constantly finding ways to stay ahead of culinary trends, and is looking to expand his menu to include more gluten-free pastas and locally grown ingredients.
Quick Facts
Gadget guru: "I'll admit it, I'm a remote-control aficionado!"
Useful childhood trait: "I was a stubborn kid when it came to my sports and hobbies — I never gave up."
Guiding light: "Always have a dream that you can chase."
Text by Cristy Zuazua; Photo by Antonio Eli
Juca Oliveira is Chef at Tutto Pizza & Pasta; 328 Crandon Blvd., Ste. 111, Key Biscayne; 305.361.2224; TuttoPizzaPasta.com.
Game Master
"Our work environment is unconventional. We all work from different countries, and that helps keep our games on the cutting-edge."
When he was just 14, Andres Martinez learned to program and created simple videogames for his friends. "I kept programming games as a hobby for many years, learning new tools and improving the quality." Later, Martinez founded baKno Games, a game development studio with a twist on the normal model. While traditional studios reach audiences through publishers, Martinez self-publishes games and distributes them through his website and several popular app stores. Currently, 23 games are available for desktop and mobile devices, with some titles on consoles as well. So what's on the horizon for Martinez's growing enterprise? "Some of us have worked without seeing each other in person for years and a few of us have never even met face to face," he says. "It would be wonderful to collaborate in person for a few days."
Quick Facts
What you wouldn't guess: "I've written and published a book about the subconscious mind."
Most popular skill: "I can fix anything electronic around the house!"
Alternate career: "If I could get paid for kite-surfing all day, that would present a serious dilemma!"
Text by Cristy Zuazua; Photo by Anotnio Eli
Andres Martinez is the Founder of baKno Games; 1121 Crandon Blvd., Ste. E-102, Key Biscayne; 305.432.2665; BaKno.com.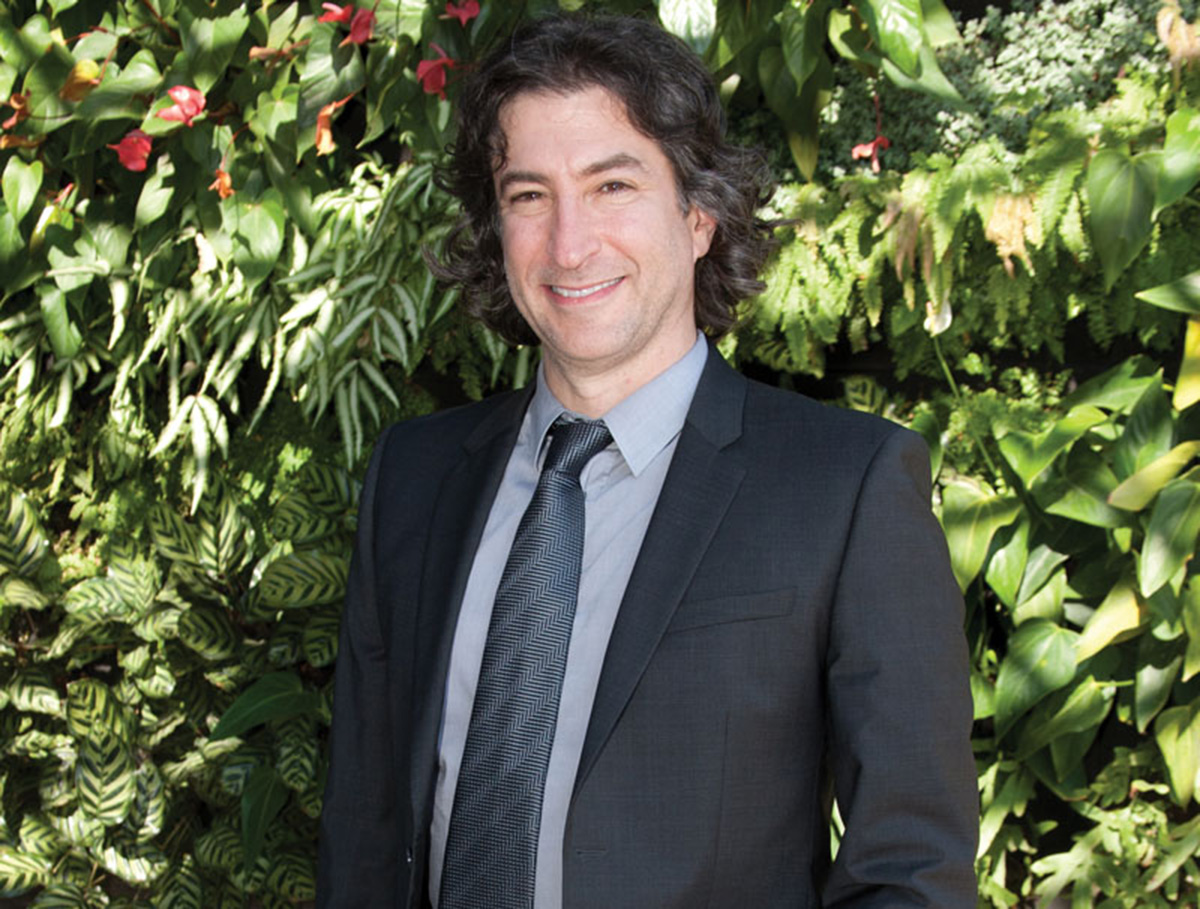 Helping Change
"My passion is working with people on the edge of life. Along with my outstanding team, I help them change."
There are few professions more demanding than those involving rehabilitation, and few as rewarding. As the Medical Director, Addiction Psychiatrist & Psychotherapist at Lucida Treatment Center in Lantana, Christopher La Tourette La Riche, MD, has made it his mission to inspire change in others and help men and women return to the full stream of life after serious drug addictions and alcoholism. For him, the highest sense of fulfillment comes after reading about an advance in addiction treatment in a scholarly journal and translating that clinical research into practice. "It's where the intellectual meets the human to produce life-sustaining change," he says. "It's like choosing that tough personal trainer that gets the results…we don't want to be judged on a person's sobriety after 2 or 3 months — I want you to judge us after 2 or 5 years."
Quick Facts
He's Worldly: He speaks 6 languages fluently (English, Italian, French, Spanish, German, Portuguese) and sees patients in all these languages.
Mantra for the ages: "Discover what you didn't get to have in your early life — and then provide it for yourself."
First gig: "Cleaning tennis courts!"
Text by Cristina Zuazua; Photo by Korey Davis
Christopher La Tourette La Riche, MD, is the Medical Director, Addiction Psychiatrist & Psychotherapist at Lucida Treatment Center; 112 N. Oak St., Lantana, FL; 561.337.2600; LucidaTreatment.com.