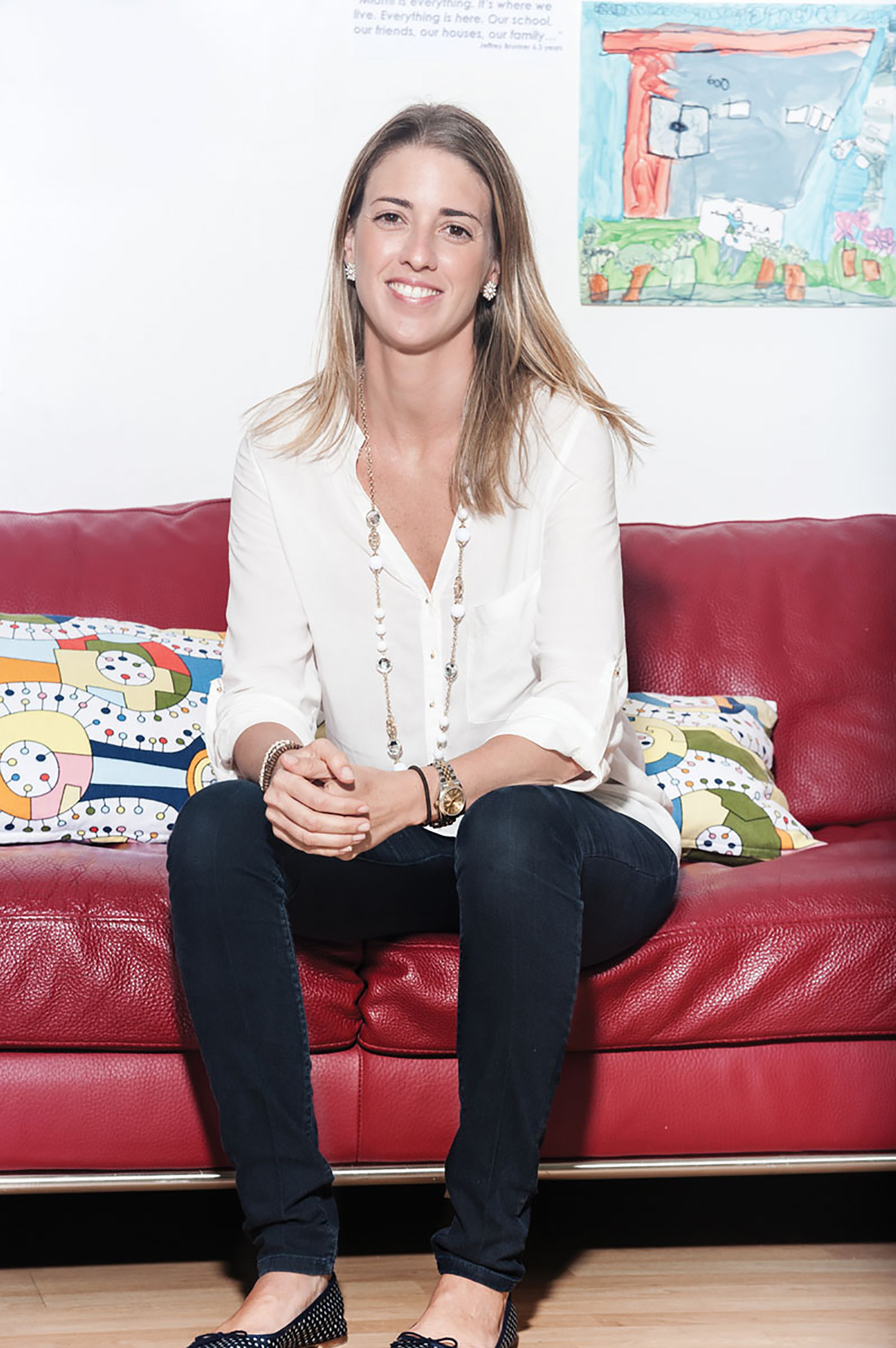 Forever Learning
"We believe education evolves over a lifetime, and we make a huge investment in ongoing development."
This year will mark the 5th Anniversary of KLA Schools, a chain of preschools serving children from 3 months through kindergarten to 6 years old. Pedagogical Director Candelaria Arocena knows, however, that those 5 years will make a huge impression on students who've been a part of the learning center during that time. Arocena always knew she wanted to make a significant difference in society, and found her opportunity when she, her husband and a group of investors committed to creating a center for children rooted in early childhood education. During the process of making the dream a reality, she says she was very fortunate to learn about the Reggio Emilia Approach to early childhood education, which came into being in post-WWII Italy. It encourages the core learnings of respect, responsibility and community at early ages, a method that inspired the programs at KLA.
Quick Facts
What you wouldn't know at first glance: She has a blackbelt in Tae Kwon Do.
Languages rule: "I love to practice speaking languages whenever I can!"
Bad habit: "I'm a total perfectionist — it can be a double-edged sword!"
Text: Cristina Zuazua; Photo: Antonio Eli
Candelaria Arocena is the Pedagogical Director of KLA Schools; 600 SW 1st Ave.; 305.377.0391; KLASchools.com.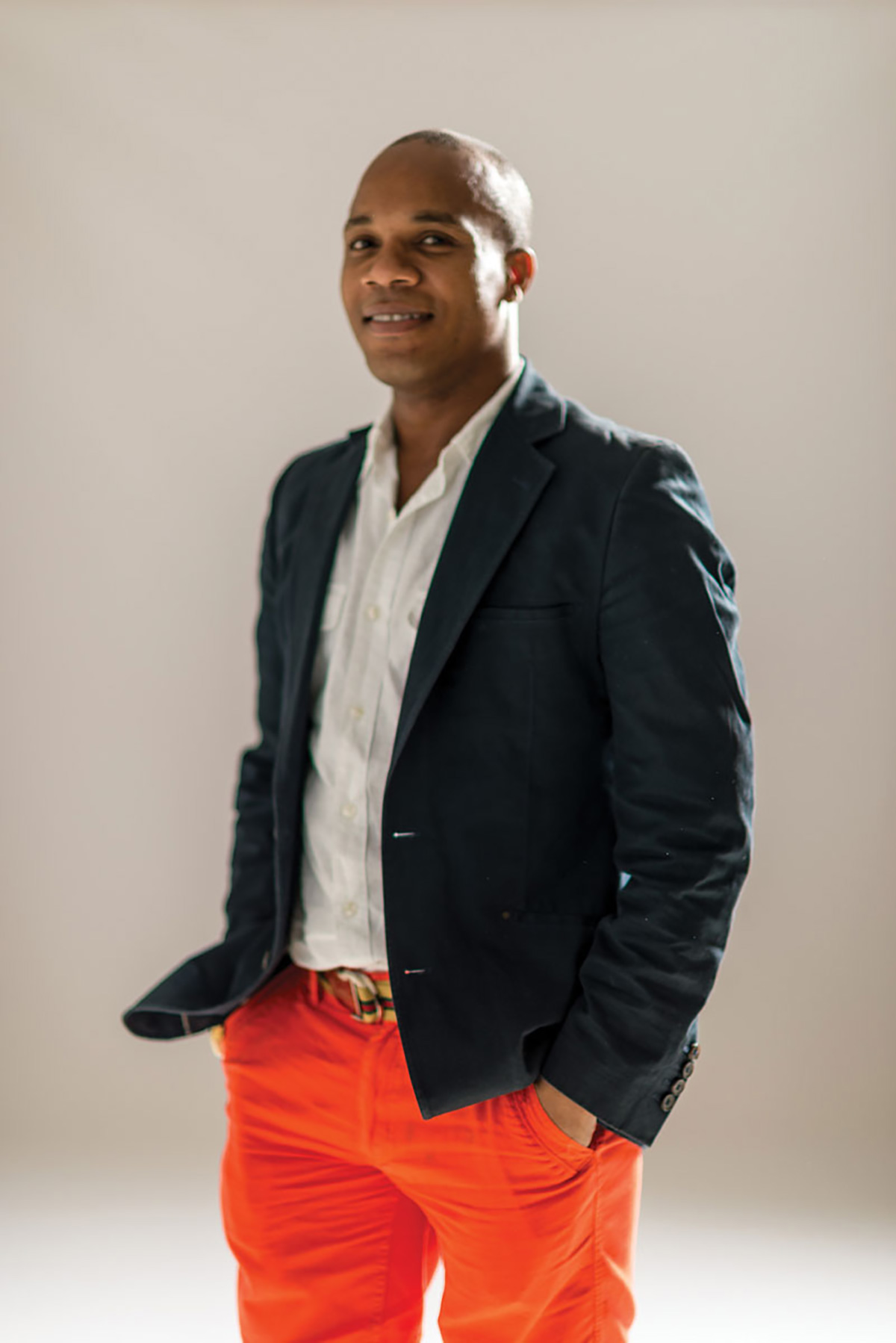 STYLE STRUT
"A good stylist, like a good bartender, questions what you want and talks to you."
Noé César is a Fashion Editor, Private Stylist & Fashion Guru who's passionate about bringing the best out of everyone he meets — whether he's dressing the everyday woman or producing magazine covers to attract readers. In spite of all of his numerous accolades and national and international recognition, he remains down-to-earth. "I always try to focus on what works best for each person's body type and personality," he says. Throughout his career, César has worked with almost every major luxury brand in the world in one capacity or another — from serving as a textile assistant in the House Of Chanel to dressing his clients in couture looks for magazine covers. But it's not all work and no play for César. When he's letting loose, you can find him dancing and singing to The Pointer Sisters' "Jump For My Love" around his apartment while nibbling on some red velvet cake.
Quick Facts
He loves champagne. "There's nothing greater than bubbles in your mouth!"
Wardrobe malfunction: He advises everyone to buy their size!
Gratitude is of utmost importance: "I'm grateful for every little success that comes my way," he says.
Text: Natasha Albornoz; Photo: Nick Garcia
Noé César is a Fashion Editor, Private Stylist & Fashion Guru for various high-profile media outlets and private clients throughout the world.
Pizzazz Maker
"I'm a connector and a dream builder who maintains a positive outlook and gives my all in everything I do!"
As a Publicist, Event Marketer, Digital Strategist & Entrepreneur, JennyLee Molina is the driving force behind JLPR, a boutique PR firm in Miami. Molina found her calling at 16, when she worked for The Miami Laker, where in addition to her writing, she sorted through press releases at the publication that made her want to come into her own as a PR professional. "I really believe in my dreams," she says. "I know with every fiber of my being that we create our own reality." Nowhere is this more true than in one of her company's latest endeavors. Last year, she embarked on the ambitious task to make 3:05 p.m. the official cafecito break time of Miami-Dade County. It was a nod to Miami's Cuban coffee culture, and a way to create a bond in the community and highlight the unique caffeine-chugging charm of the city's living history.
Quick Facts
Role model: "Oprah Winfrey is one of my greatest inspirations!"
Coffee breaks: "The window of a Cuban restaurant is the original social network!"
Just say 'no' (to obstacles): "I never take on a project that I'm not excited about!"
Text: Cristina Zuazua; Photo: Lizzie Easton-Montes; Makeup: Tati Perez
JennyLee Molina is the Principal of JLPR and Founder of 3:05 Cafecito; 3250 NE 1st Ave., Ste. 305; 786.975.9596; JL-PR.com.