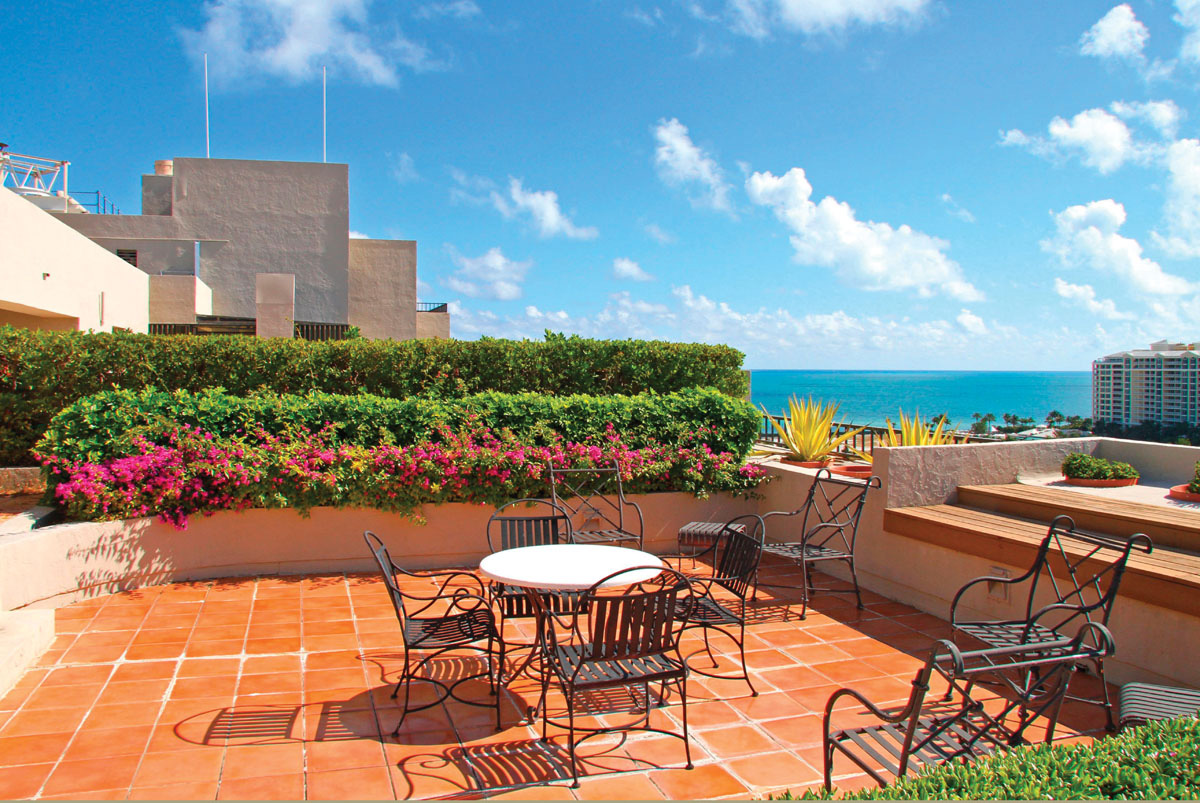 This 2-story, 4 bedroom /3 bathroom condo feels more like a home in the sky than just any condo. With more than 3,000 sq.ft. of terrace space, you can take advantage of the panoramic views of the beach, lighthouse and city lights.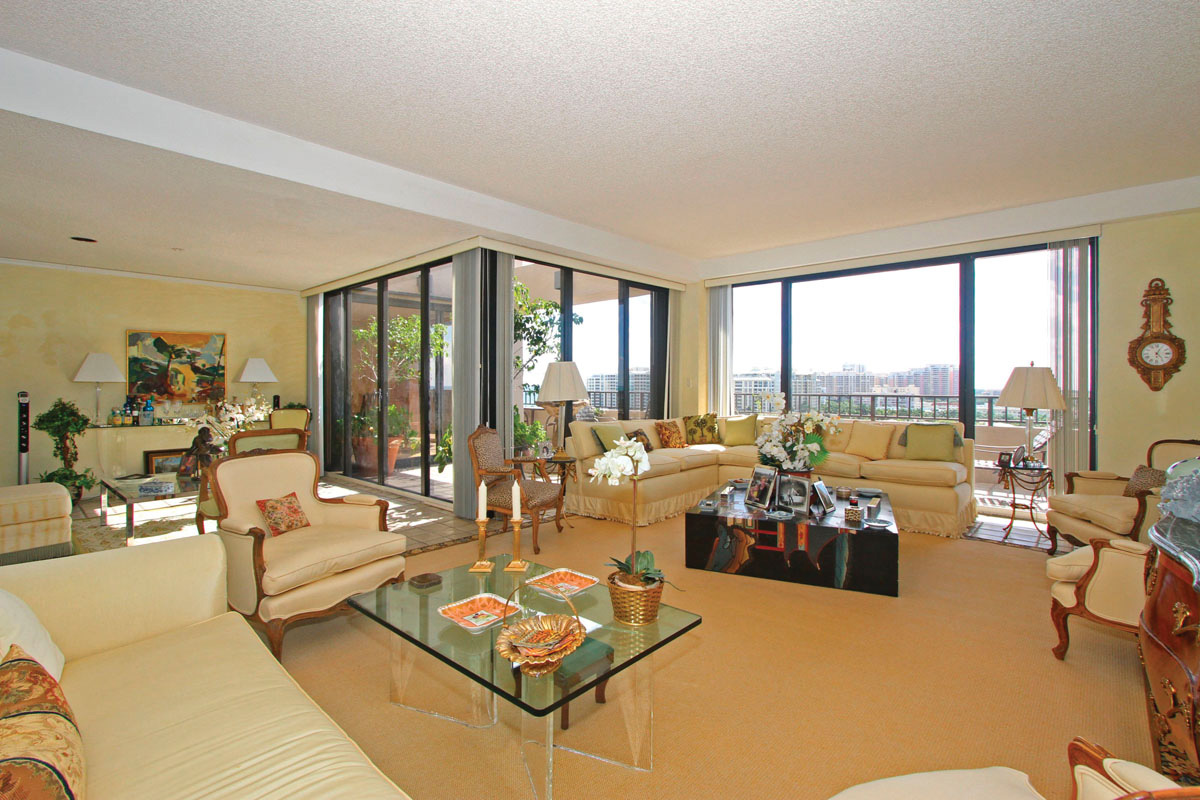 The living room offers incredible space for entertaining all guests. It is always filled with a warm glow due to the preferred southern exposure.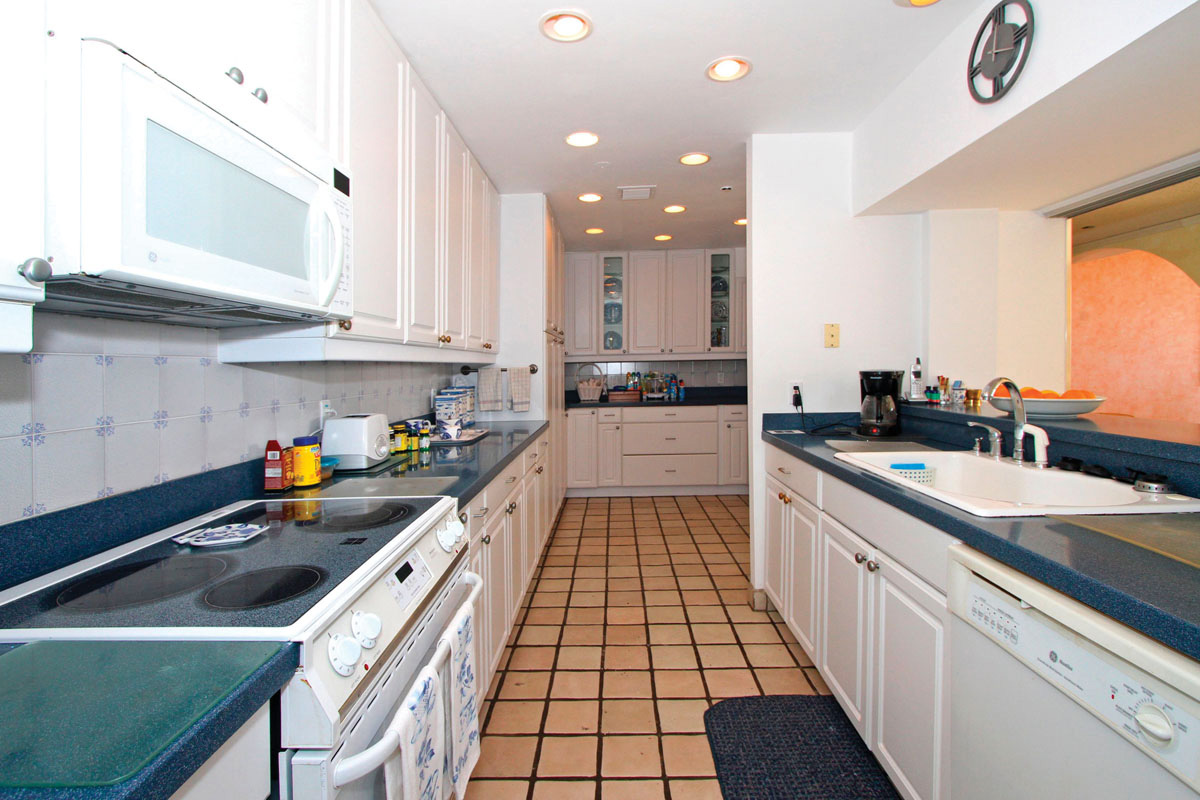 The kitchen is perfectly situated, opening to both the dining room and living room with wide views of blue skies.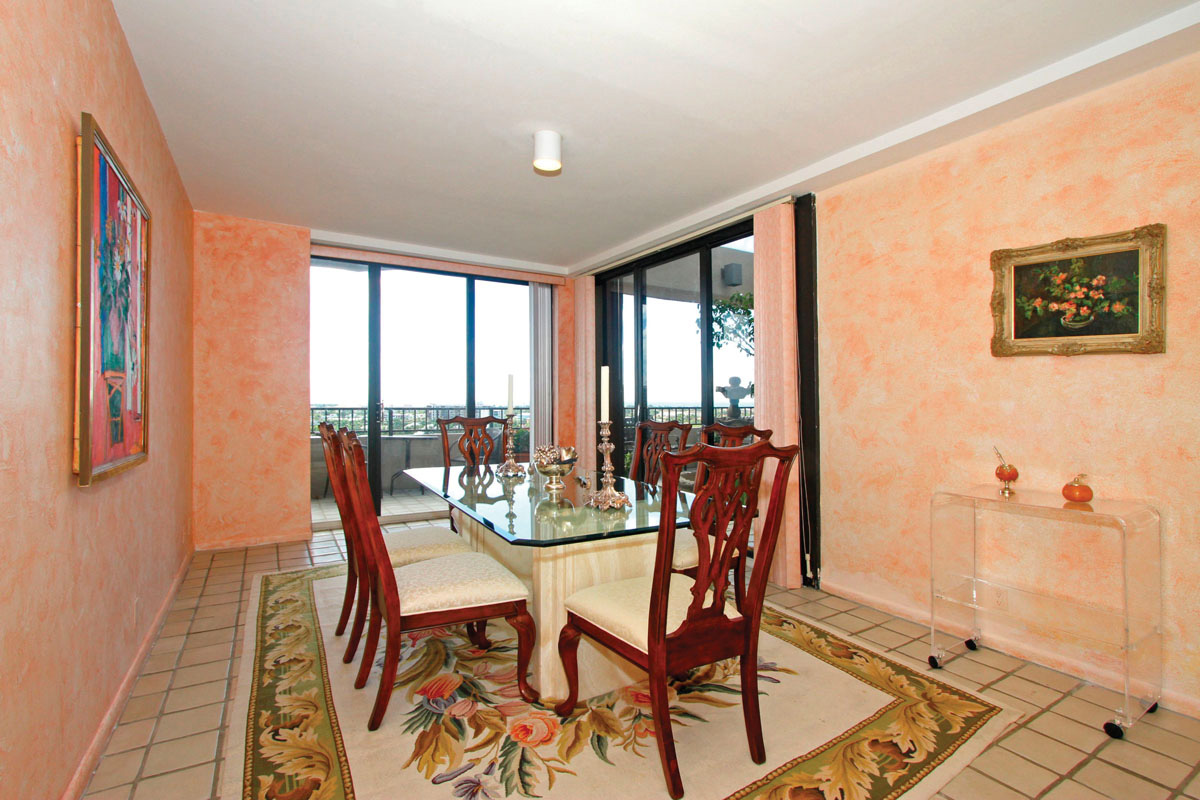 The spacious dining room directly opens to the lower terrace.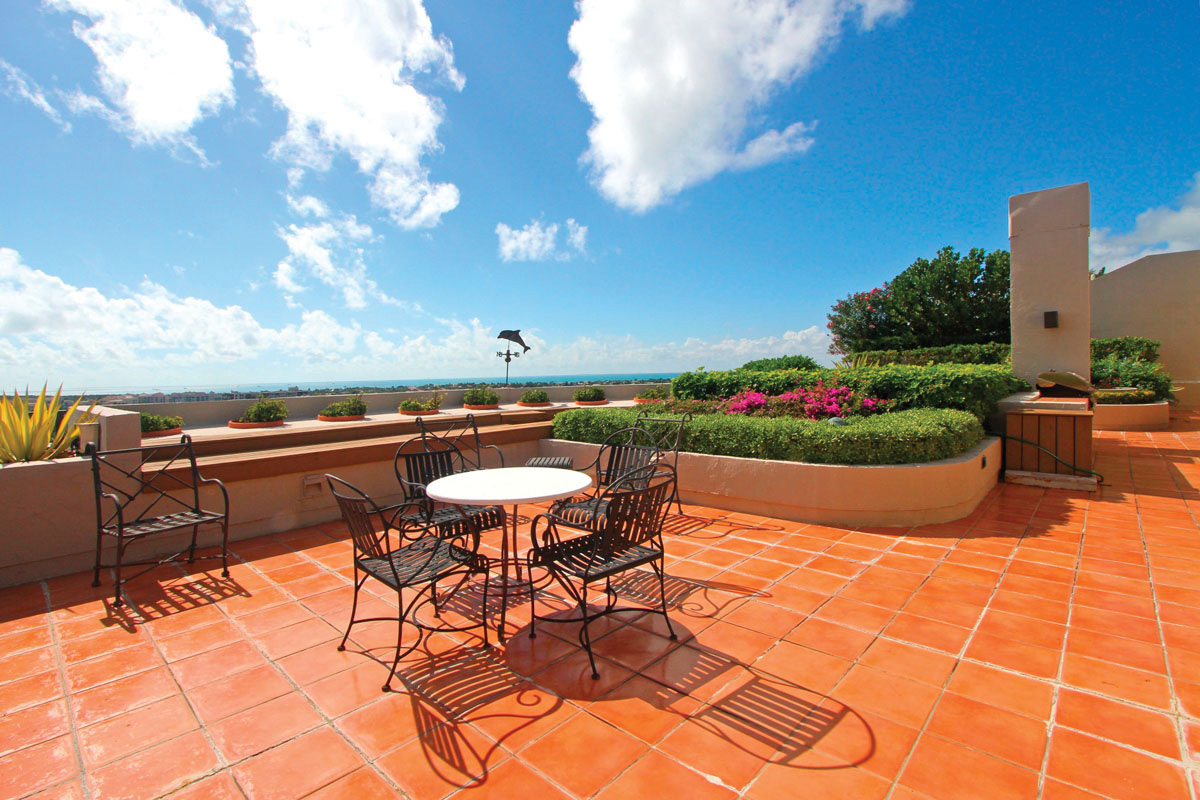 Escape to the sunny rooftop terrace garden, perfect for sun bathing and entertaining. Don't forget the BBQ at the right, just perfect for all occasions.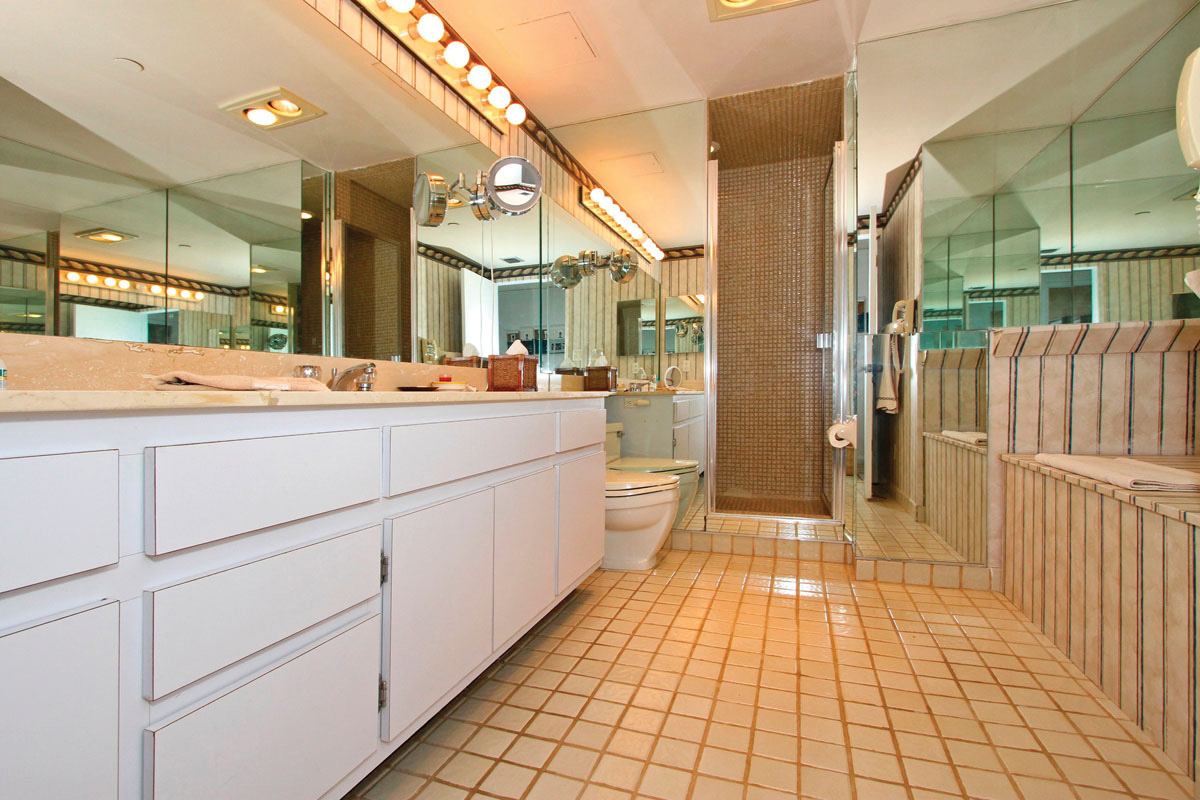 One of the three bathrooms has a separate bathtub and shower.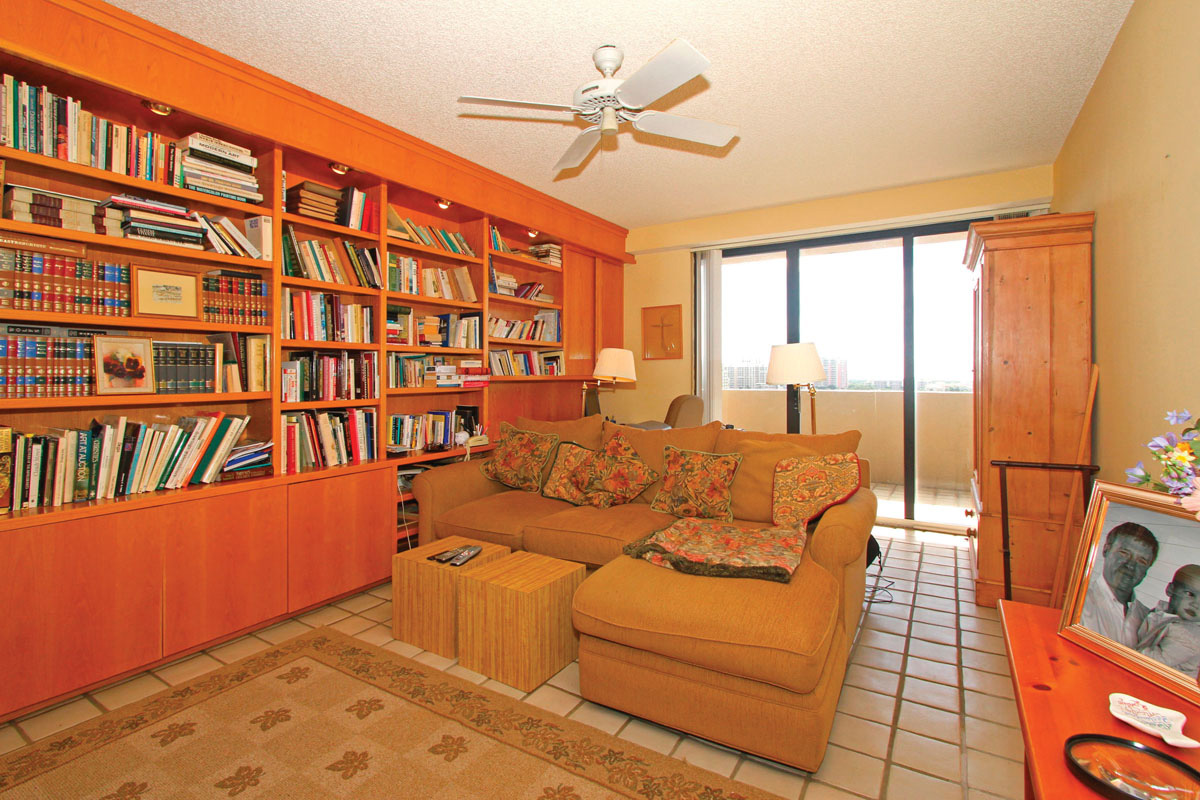 The bedroom den has direct access to the lower terrace with built-ins galore for your own personal library.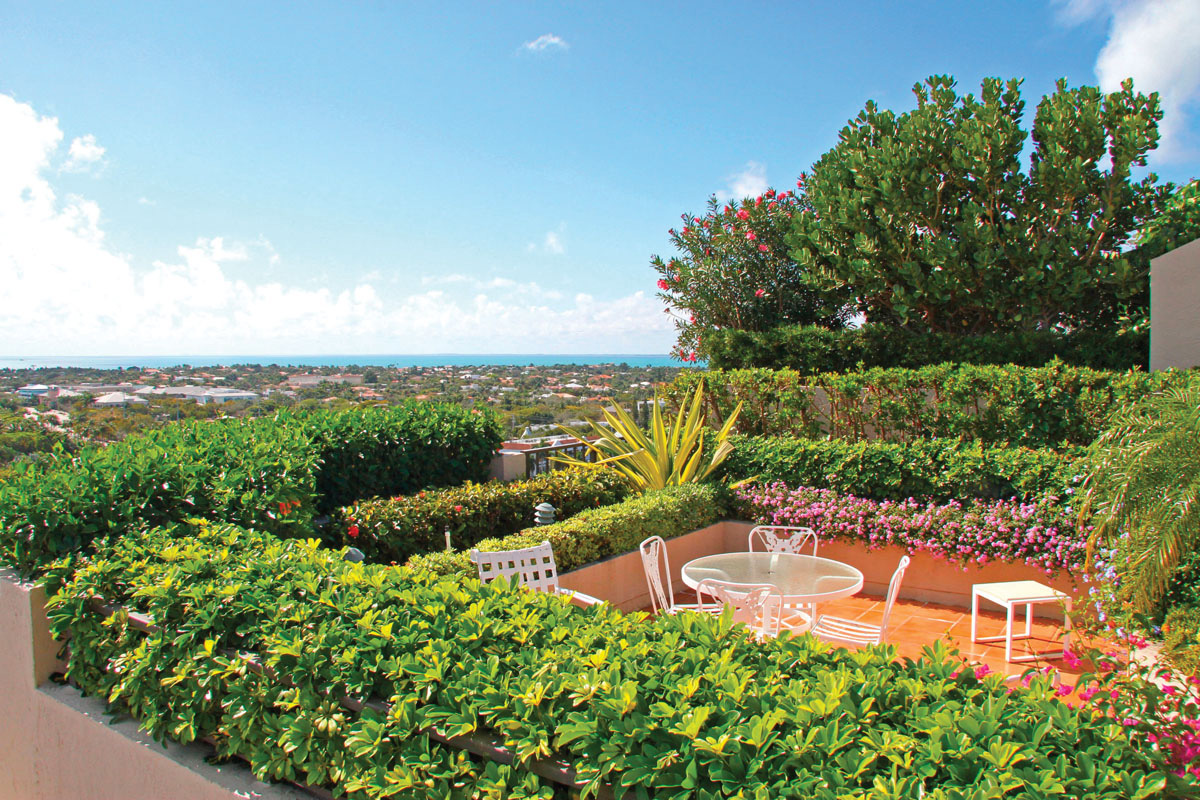 It does not get greener or more private than this! Center: The fountain sits between the dining room and living room on the lower terrace leading you toward the spectacular views of the island.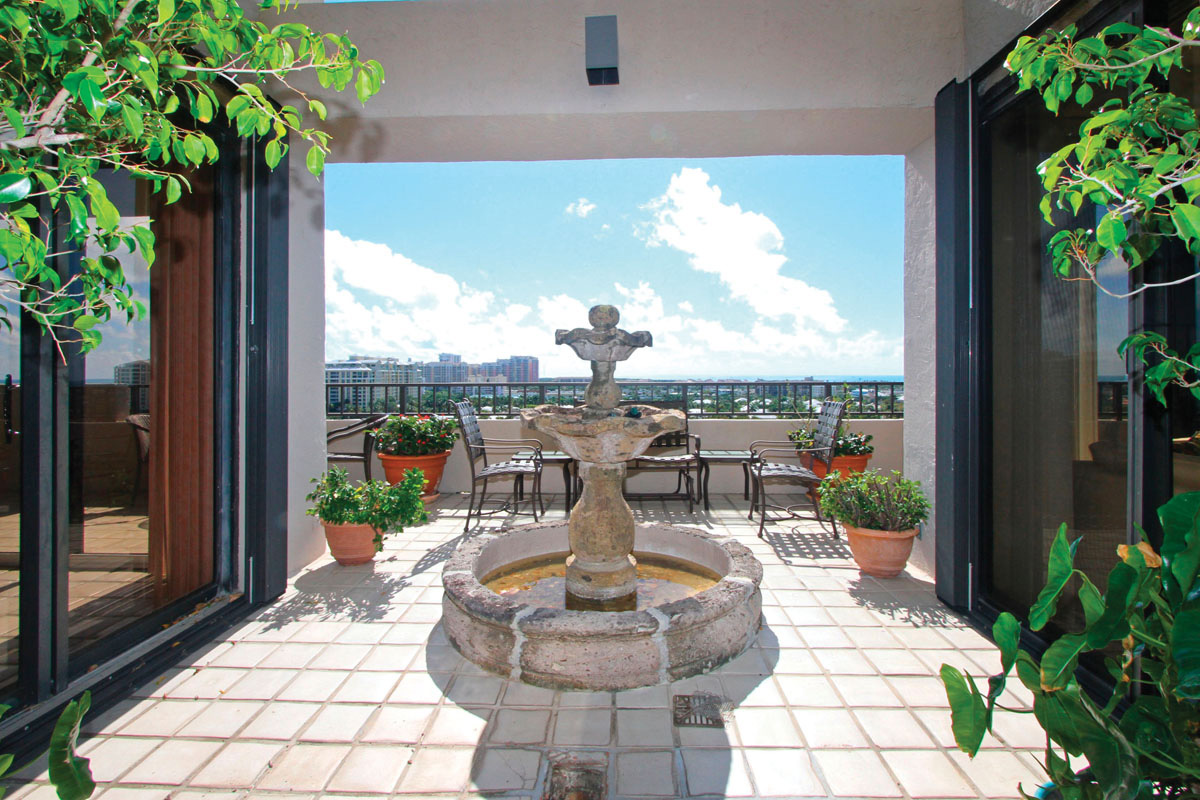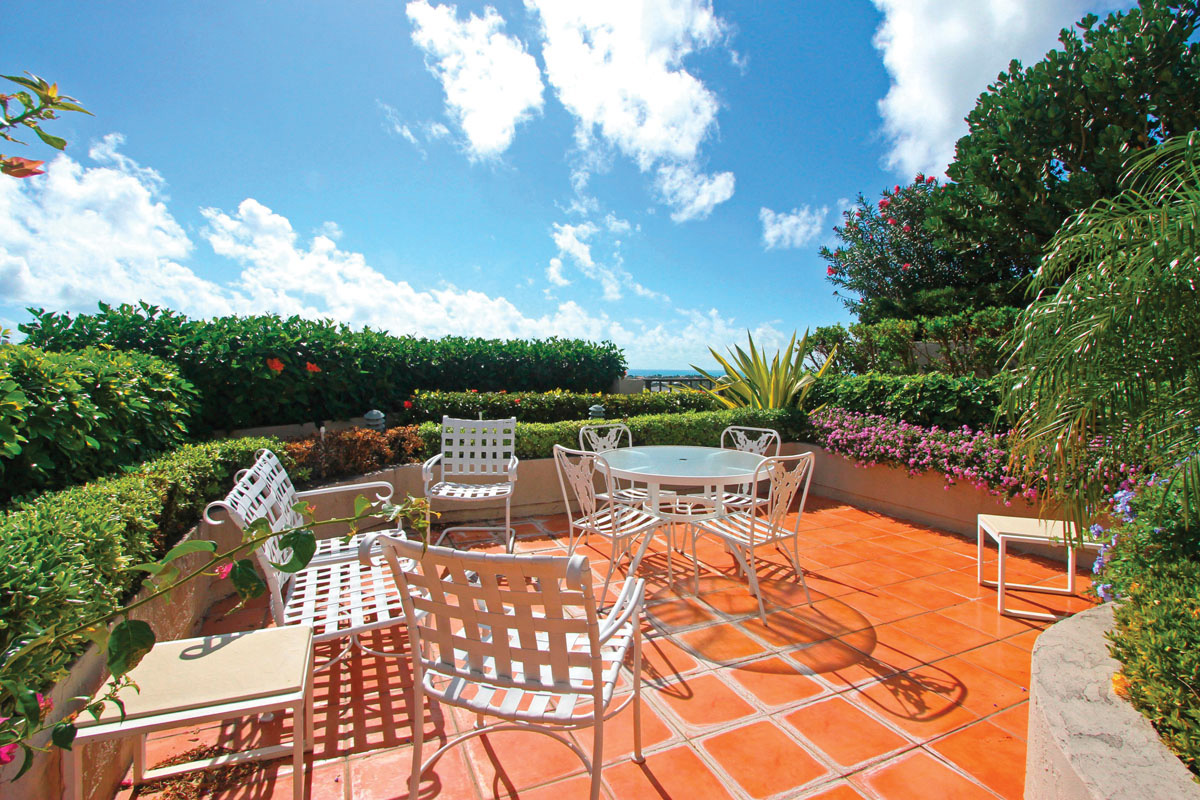 This is one of the many cozy corners of the uniquely secluded rooftop of this home.