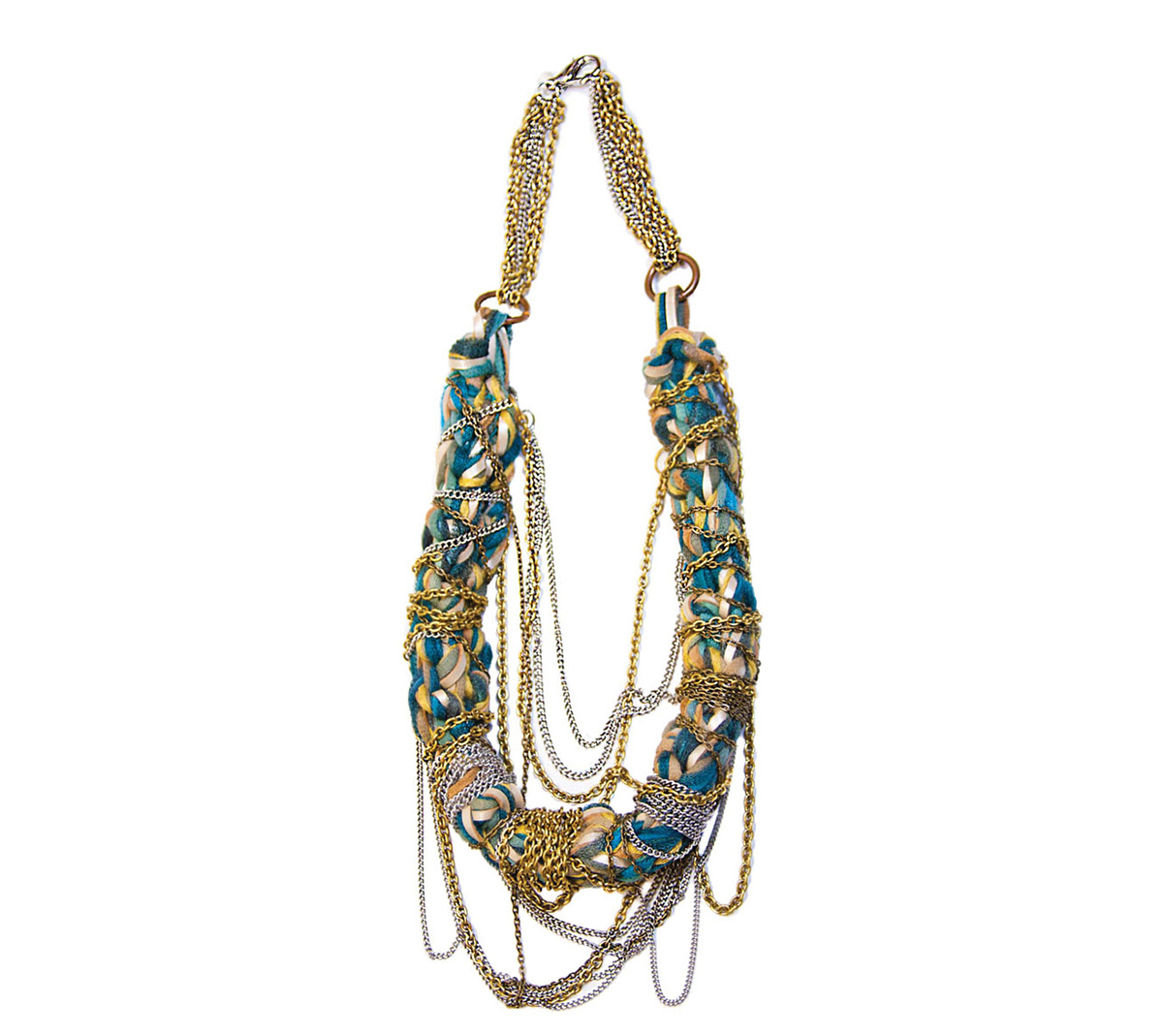 Richly textured and eye-catchingly unusual, this Alexandrie Necklace from Lilah Gabriel weaves and mingles brass, steel, calfskin leather and yarn to create an elegant melding of the modern and anthropologic. Designers Jessica and Jason McMahon combine jewelry-making and traditional knitting techniques in each of their bold designs. This one will lend the perfect splash of color and sparkle to accent just about any little black dress; $235; LilahGabriel.com.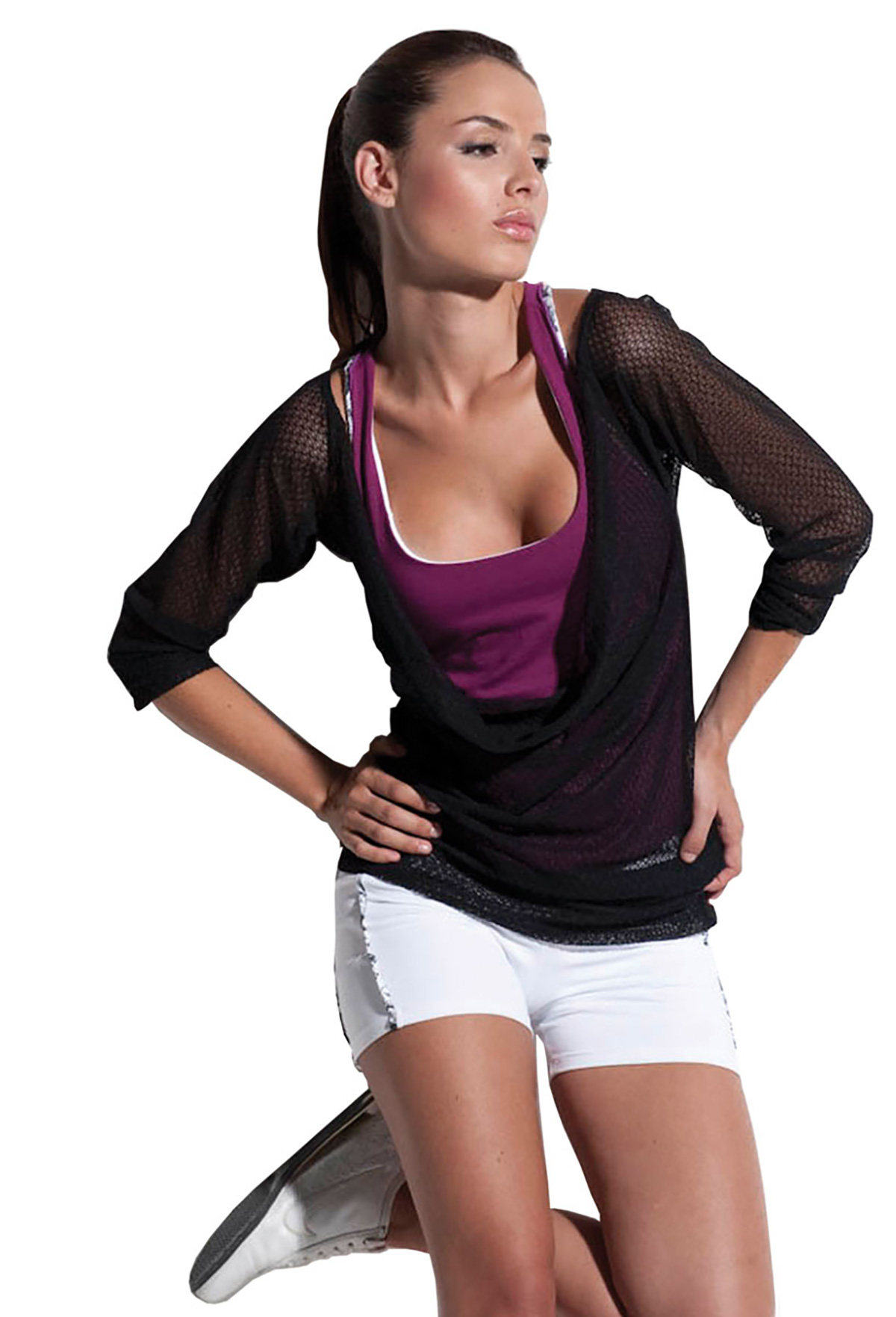 Stylishly Fit
Who says activewear has to be boring? Miami-based designer Denise Cronwall creates sexy, sophisticated and utterly feminine pieces that will help you look fabulous at the gym without sacrificing performance and comfort. This look combines Cronwall's Hedera Shorty, Caluna Sport Top, and popular Anemone Drape-Neck Pullover for a fun and blissfully functional ensemble. After all, what inspires your workout more than knowing you'll look fabulous while you're doing it?; DeniseCronwall.com.
Trend Report
We'll all be able to breathe a sigh of style-relief this spring, as the season ushers in hot new trends that are blissfully comfortable. First on the list are loose, high-waisted trousers. Yes, that's right — I said high-waisted. No more trying to squeeze into low-riders that give even the slimmest of us lovehandles. These pants are fashionable and feminine, fitting to the natural shape of the body. The wide cut of the leg may not fit inside your riding boots, but they'll look fabulous with a light pair of ballerina slippers or classic pumps. This season, the hot look in dresses will be loose and graceful with soft folds of fabric. Look for pieces with plenty of movement instead of stiff, unforgiving designs. Longer hemlines are also coming back, so opt for something knee-length or even lower. Sleek, full-length styles that brush the floor will be all the rage, especially if paired with light, strappy heels. Blouses will also continue their evolution toward big, blousy styles with wide sleeves and an easy, loose fit. In all these looks, pair soft neutrals or go for bold. Mixing eclectic prints will be hot this spring, as will wild, retro shades like orange and chartreuse. You'll love the chance to slip into something comfortable as the heat turns up.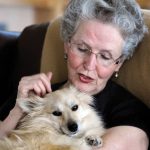 › Celeste Bandura spent 22 years working as a personal stylist and make-over expert, helping people achieve their full beauty potential. She is now retired and lives on Key Biscayne with her husband, Ed, and their puppy, Prince Charles.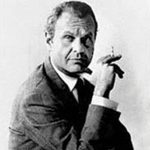 "Sometimes the eye gets so accustomed that if you don't have a change, you're bored. It's the same with fashion, you know. And that, I suppose, is what style is about."
— Bill Blass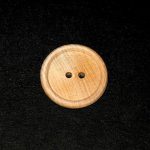 Button Up
Ever wonder why there are buttons on the ends of jacket sleeves? It started with an order from Napoleon, who hoped it would discourage his soldiers from wiping their noses on their sleeves.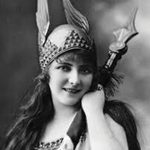 Viking Support
An archaeologist excavating Sweden's oldest Viking settlement claims to have found evidence that the buxom Nordic ladies wore bras. They did not, however, wear helmets with horns.
Toe Much
The square-toed shoe was specifically invented for Charles the VIII of France. He had a hard time finding footwear that actually fit his wide feet. The problem? One of his feet sported an extra toe.