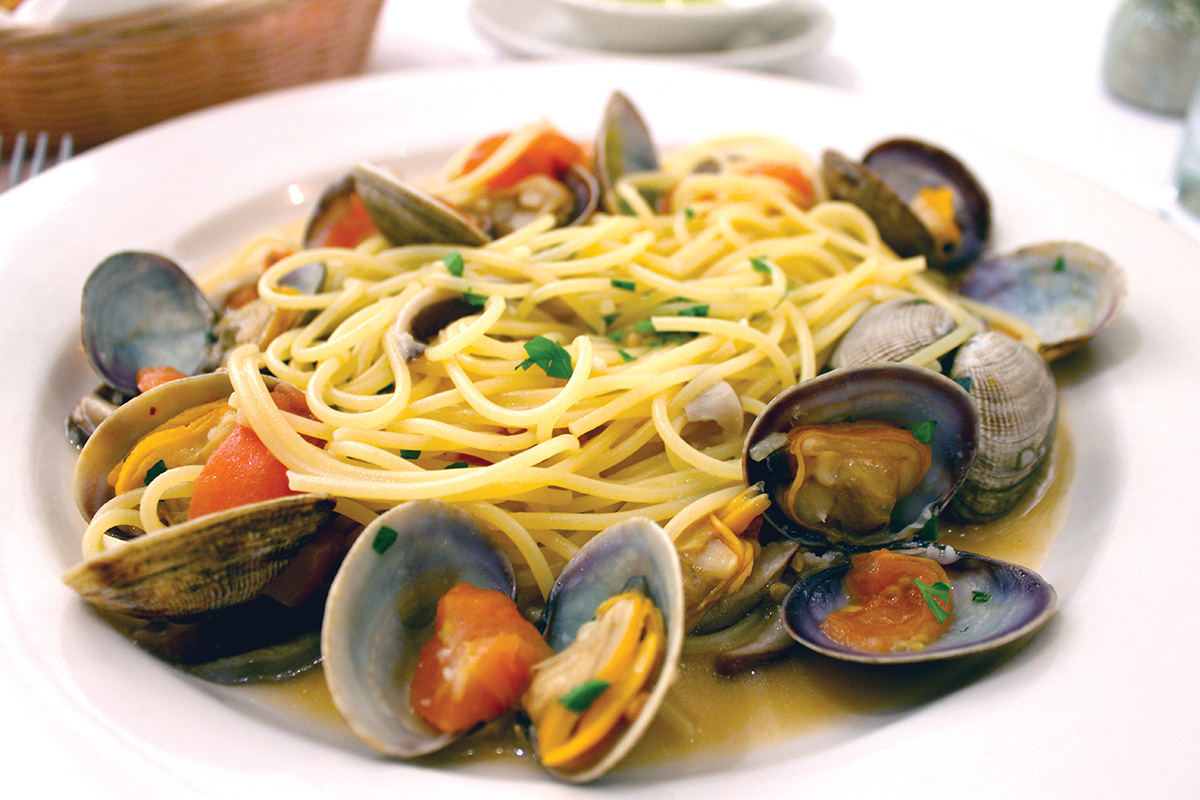 Pasta Pioneer
Chef João Carlos Olivera was one of the first to launch Brickell's restaurant scene 20 years ago. His esteemed career with the Tutto Pasta brand is coveted by local entrepreneurs. His latest venture in Key Biscayne has a familiar name, Tutto Pizza & Pasta, but plays under a different set of rules. Everything that doesn't arrive sealed in a bottle is made in-house. Chef Juca, as he's known to his diners, reduces his own balsamic vinegar with cinnamon, clove, star anise and honey instead of purchasing a commercially produced one. The Linguini Alla Vongole tossed with clams, garlic, Tuscan olive oil and Sauvignon Blanc sprinkled with chopped parsley is flawless. You'll curse yourself for not asking for an extra order of the Guava & Cheese Gelato paired with a warm Guava Bundt Cake; 328 Crandon Blvd.; 305.361.2224; TuttoPizzaPasta.com.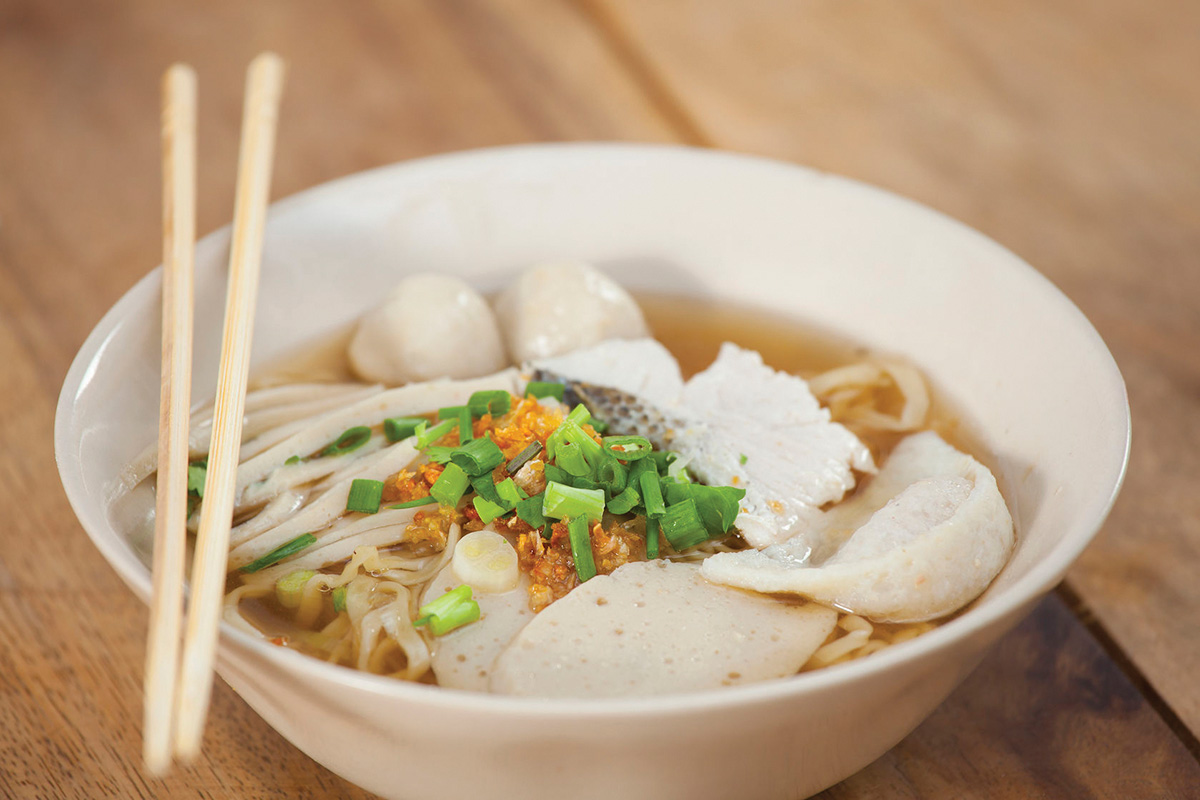 Hy Five
Hy Vong Vietnamese Cuisine opens for 5 hours a day, closes Mondays & Tuesdays and unless you're in a party of 5 or more; you can forget about a reservation. Once seated, the staff rewards you for being patient with complimentary Pumpkin Soup or Avocado Salad. Savor the Feuilletes, a puff pastry-wrapped pulled chicken dolloped with watercress cream cheese, carrot strings and scallions. Pork Bánh Cuôn was invented to test the limits of your tastebuds. Sautéed pork and wood ear mushrooms are rolled in flat rice noodles that are garnished with crunchy carrots, crispy shallots and fragrant mint. If you could only have one entrée, make sure it's the Fried Noodles, which incorporates plump prawns, shaved almonds, chili and nuöc mám; 3458 SW 8th St.; 305.446.3674; HyVong.com.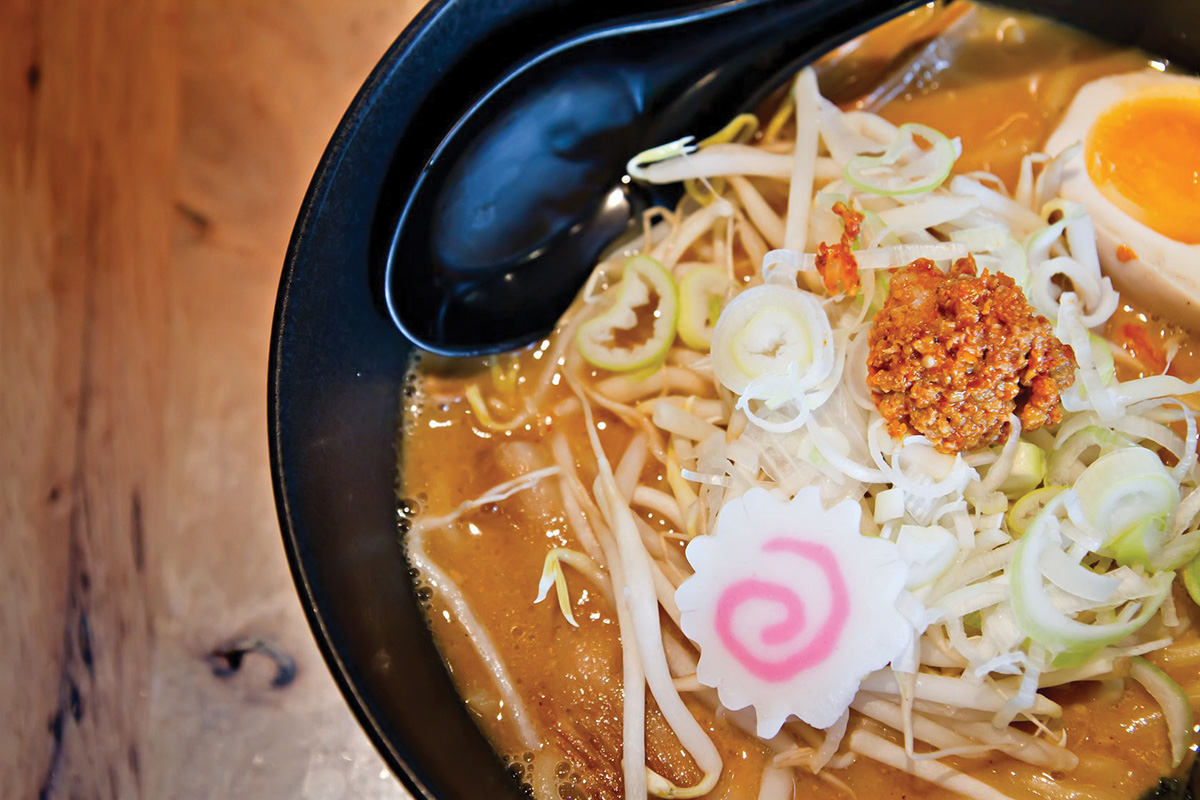 Ramen Rampage
Trying to find a decent ramen noodle bowl in Miami has its frustrations. You'd certainly never expect to discover an authentic one in the heart of trendy South Beach, but that's where Japanese-owned & operated Moshi Moshi serves them. One example is the Champon Noodle Soup that combines julienned carrots, sweet onions & daikon radish with an entire team of seafood including calamari, clams, fish, octopus & shrimp swimming in shellfish stock. Another is the Pork Belly Ramen overflowing with slick wheat noodles in a soy-based broth topped with slices of oversized bacon, poached bamboo shoots, a soft boiled egg and Nori flakes. To understand why the ramen at this place is all the rage, you'll have to try it for yourself; 1448 Washington Ave.; 305.531.4520; MoshiMoshi.us.