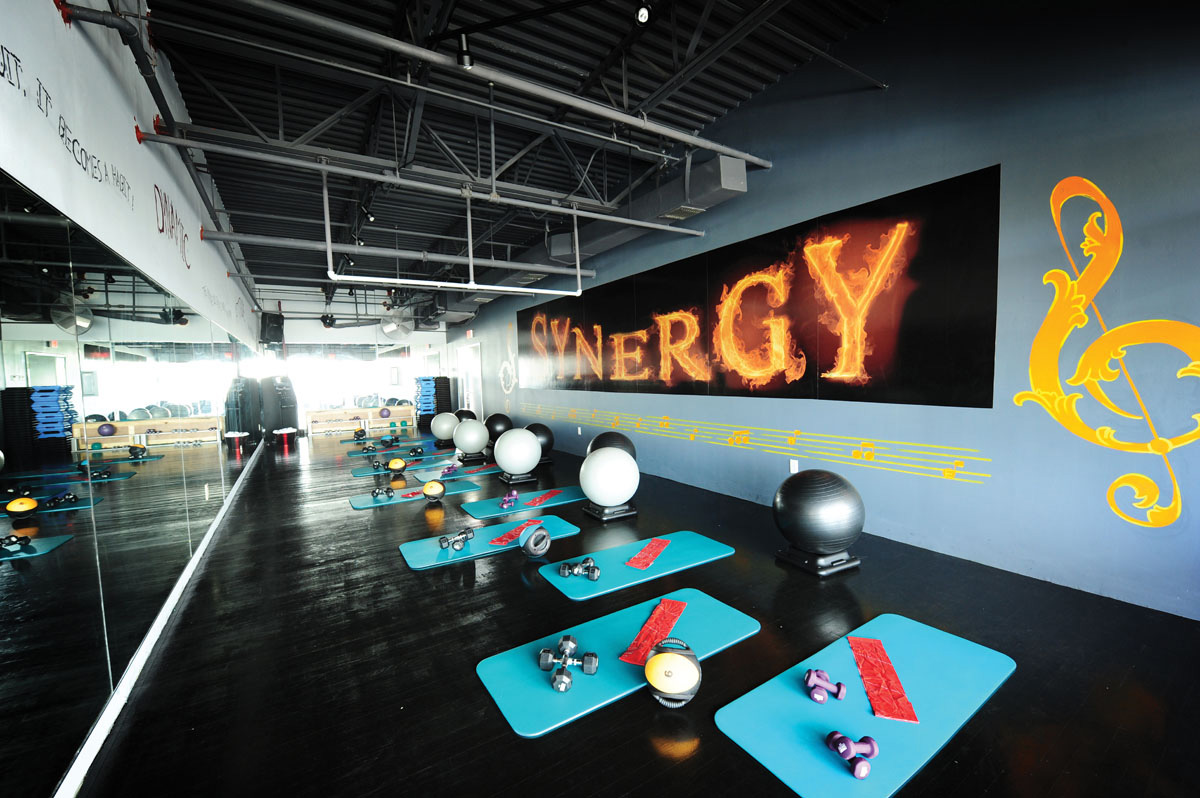 This is not your grandma's fitness routine — unless your grandma is into Anti-Gravity Yoga & Extreme Conditioning. Welcome to Synergy Private Gym, Key Biscayne's latest option for kicking your body into high-gear. But while Synergy may be new — the company was founded just this past December — they're determined to offer clients an unprecedented array of cutting-edge fitness options.
Co-founder Jessica Ramirez is hardly new to the fitness world. The 15-year veteran cut her teeth at The Sonesta Beach Resort, Fisher Island, Body & Soul, and the Biltmore Hotel before going on to manage The Ocean Club. More recently, she worked as a private fitness instructor, visiting client homes and introducing them to customized, cutting-edge fitness systems. But Ramirez realized that she could offer more benefits to more bodies by having clients come to her at her own private gym. "It has always been my passion and a dream of mine to own a fitness center, one that caters to quality for members and not quantity of members," Ramirez says.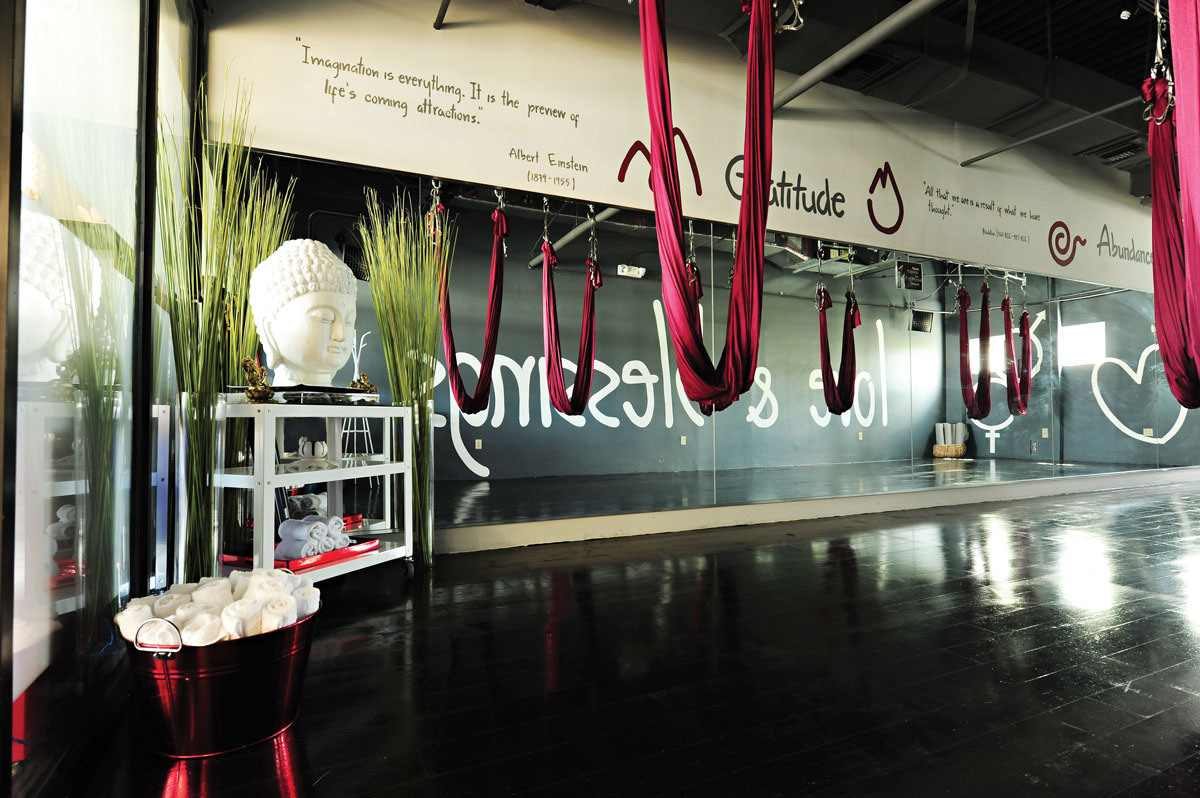 For Ramirez, quality means hours of time pouring over the latest research and development in the fitness field, and bringing those advancements to the floor at Synergy Private Gym. "Most other fitness centers, as good as they may be, seem to always bring one thing and then sit on it for years," Ramirez points out. That's a practice Synergy is committed to avoiding at all costs. To that end, Ramirez and her business partner, Paola Guerra, have built a team of extremely experienced, highly-accredited trainers to continue implementing the latest and most exciting advancements in the field.
Take, for example, Synergy's RealRyder Program. While you're probably already familiar with spinning, RealRyder takes this fitness phenomenon to a whole new level, combining spinning's excellent calorie-burning properties and safety with a total body workout that closely mimics the outdoor biking experience. RealRyder ABF8 Bikes steer, lean, climb and turn, offering a powerful new level of core-strengthening within the spinning-style workout.
Or check out wildly intriguing Anti-Gravity Yoga. This hot new trend uses a hammock-like design to suspend the body, allowing you to achieve unique, inverted poses that relieve compressed joints. It's a powerful tool for head-to-toe realignment that is also an eye-catching dance form. Both Mariah Carey and P!nk have performed live on AGY Hammocks, and other AGY performers have been seen backing up 50 Cent at concerts and on Broadway.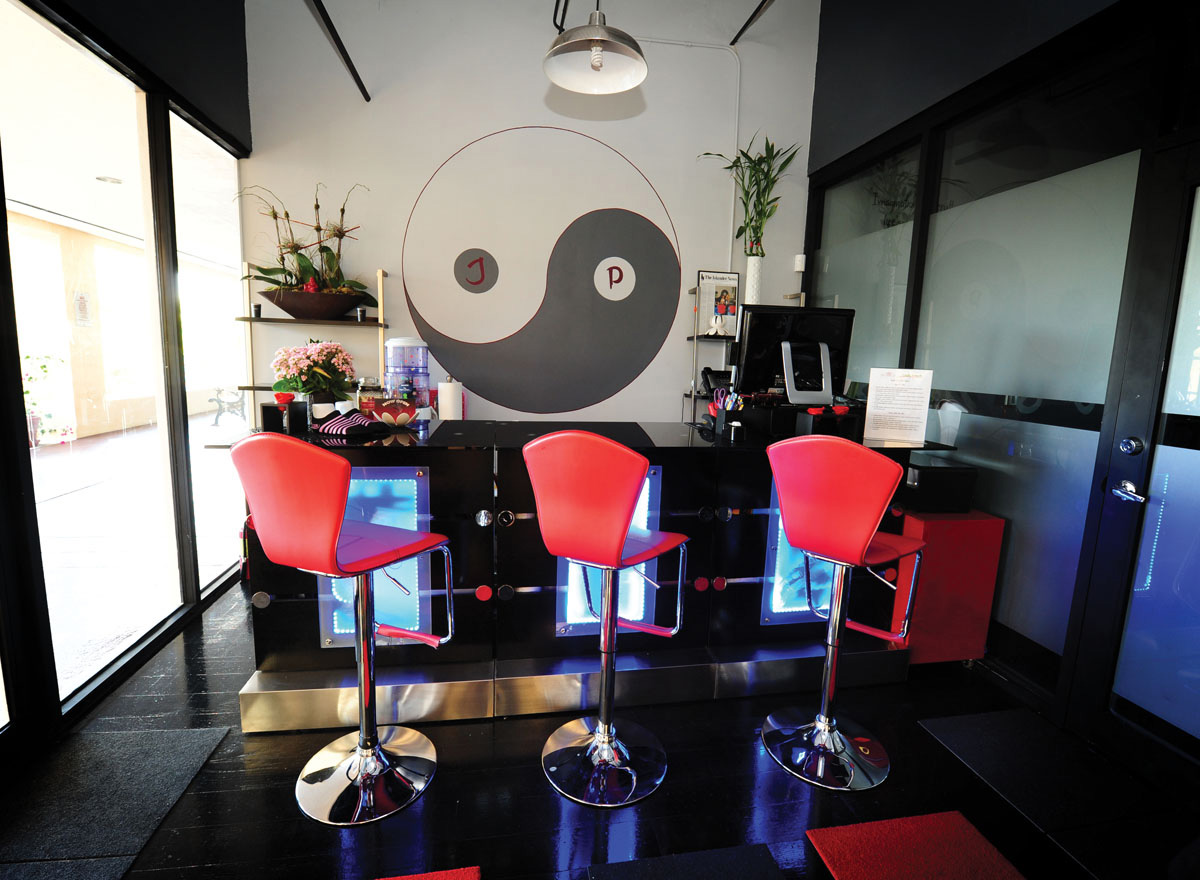 "It's challenging, it's fun, it's effective and it's revolutionary," says Ramirez.
The Puerto Rico native has been a Key Biscayne resident since 1993, so there was never any question about opening her dream-gym on the island. "As soon as I set foot here it was clear I wanted to bring my own form of fitness to the Key," she says. But going from private instructor and manager to owner was a huge step. "I had never opened a business and created it from the ground up, so it was all challenging," Ramirez says. The would-be businesswoman found a huge asset in her business partner, Guerra. "Throughout my life I've seen a lot of partnerships break apart because of the silliest reasons, but when I found my business partner it felt like the perfect fit," she says. "That's actually where the name Synergy came from. It was a very pleasant surprise to see that I not only had the business that I had envisioned but that I had such a synergistic partnership along with the most synergetic method to be fit and get healthy!"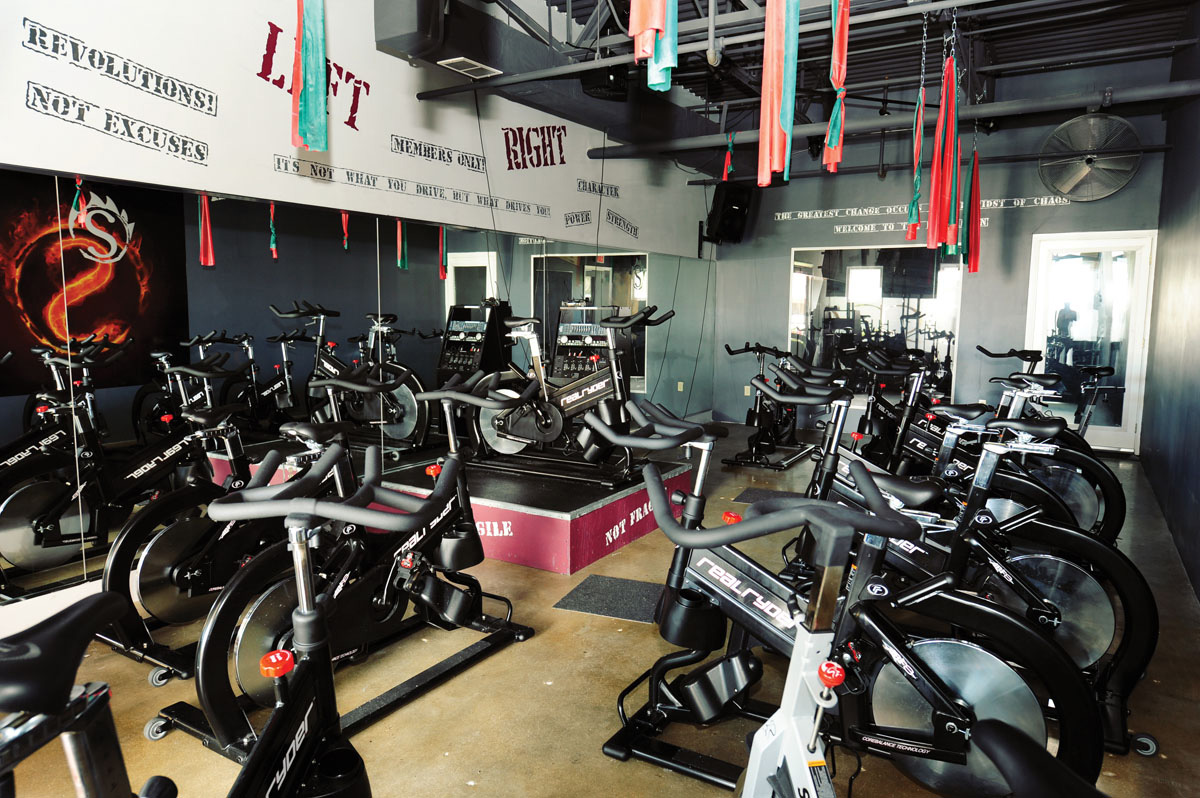 Currently, Ramirez and Guerra plan to continue tweaking and perfecting the options and opportunities at Synergy. "The fitness industry is so fast-paced, you can't do anything but hit those books to keep up," Ramirez notes. But for this fitness guru, the outcome is more than worth this constant effort. "I love to simply enjoy seeing our members' faces when they realize the change their bodies go through when training at Synergy," she says. "It's a satisfaction I never got to feel as an independent contractor." She smiles. "I guess this is one of the perks of owning your own business."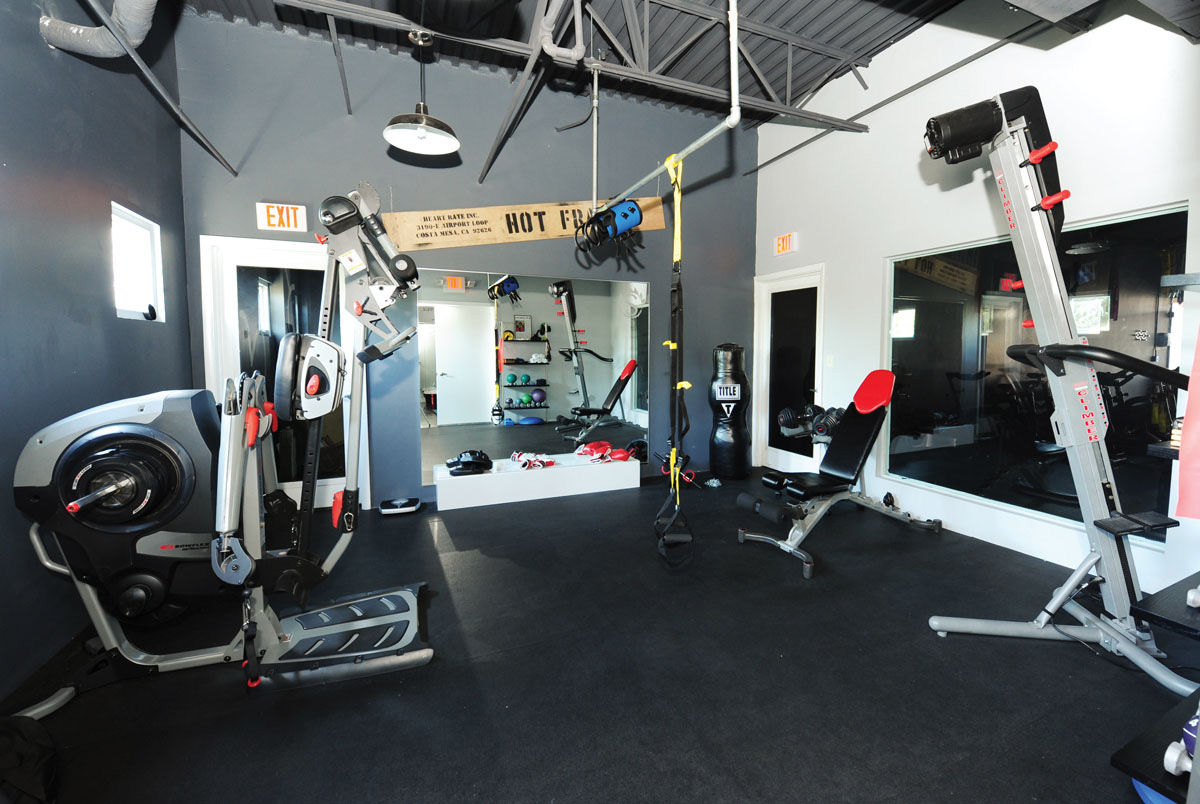 For more information or a consultation, stop in at Synergy Private Gym, 328 Crandon Blvd., Ste. 210, call 305.365.5934 or visit SynergyFitnessMiami.com.
Exercise Right
Though the classes and routines offered at Synergy Private Gym are constantly evolving, here are some of the latest and greatest possibilities available.
Anti-gravity yoga
This unique fitness form evolved from a revolutionary dance performance. Practitioners explore the air with the use of an Anti-Gravity Hammock in a way that relives joint pressure and realigns the body.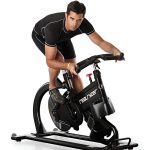 RealRyder
The next level of spinning, RealRyder ABF8 Bikes allow clients to lean, steer, turn and climb in a way that echoes outdoor cycling. It adds an intensive core workout to spinning's already long list of benefits.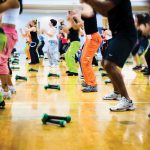 Zumba
Is it a fitness class, or a party? It can be hard to tell with Zumba, an easy, effective and exhilarating exercise option that has already established a deep-rooted community of participants on the island.
Ludicrous Conditioning
Tired of the extreme conditioning classes out there, and looking for something to push you further toward your limits? It's rare to see anyone make it through an entire session of this hardcore routine.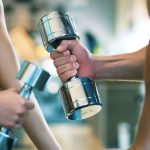 Personal Training
Synergy's staff of highly-qualified trainers love designing goal-specific programs for members — from first-timers to high-performance athletes. Every program starts with a series of accurate assessments and satisfaction is always guaranteed.