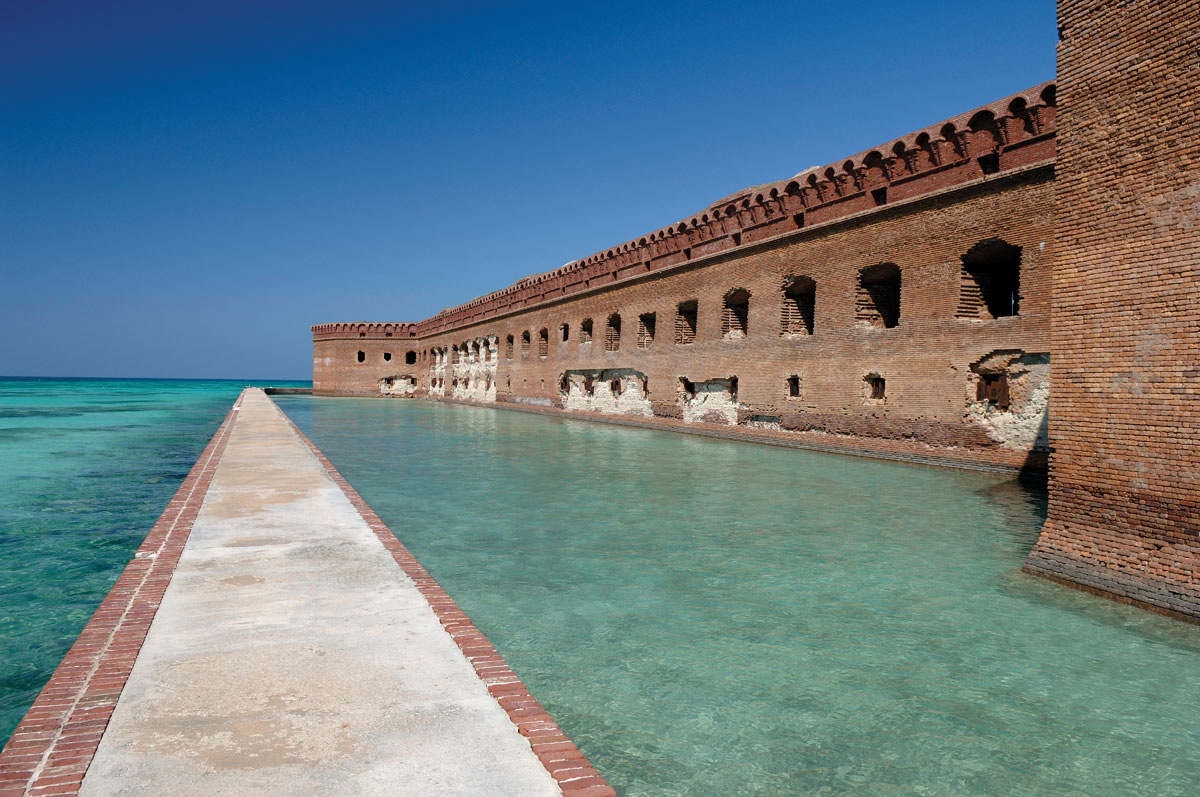 Fort Jefferson, Just West of The Florida Keys
Some of the most unforgettable places can only be reached by boat and historic Fort Jefferson is no exception. Discovered in 1513 by Ponce de Leon and located just 70 miles west of Key West, the Dry Tortugas are home to mammoth sea turtles (a.k.a tortugas). The army of thick-shelled land-dwellers kept the island bare until the 1800s when the U.S. military saw the usefulness of the isolated island's location. Fort Jefferson was started in 1846 but to this day remains uncompleted. Now a national park, this historic maritime site is reachable only by boat or seaplane. There are no docking facilities for recreational boaters, but overnight anchoring is allowed in designated areas. Primitive camping facilities are also available. This eerie site is definitely worth going out of one's way to visit.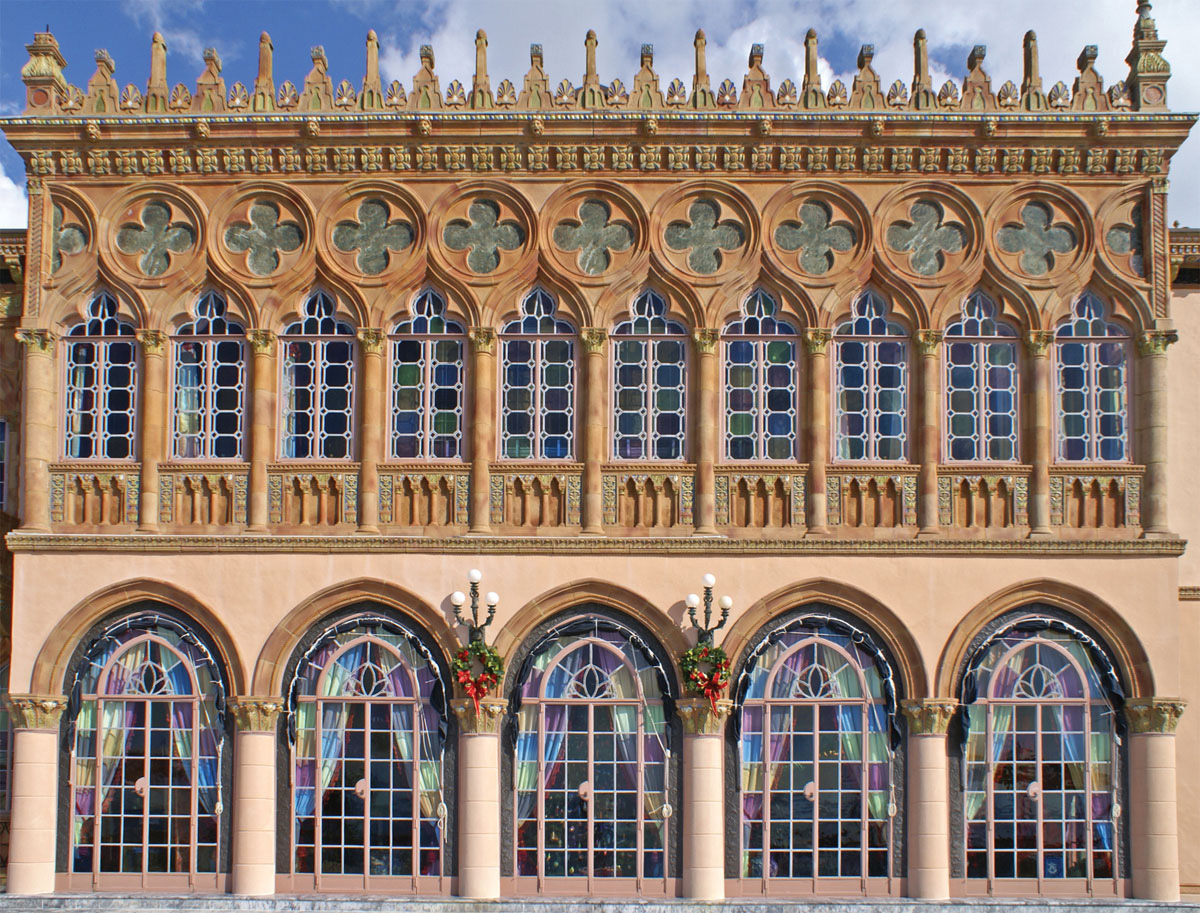 Ringling Mansion, In the Heart of Sarasota Bay
Cruising past the Ringling Mansion on Sarasota Bay usually yields a double-take. Did you just see a Venetian Gothic Palace on the West Coast of Florida? The answer is a definite yes. John and Mable Ringling's historic home is a massive 200-foot long, 32-room and 15-bath architectural masterpiece. The 60-foot tower was kept lit when the Ringlings were at home. The 8,000-square-foot marble terrace overlooking the bay features 13 English veined-marble steps leading down to the dock where the family yacht, Zalophus, used to be tied. The property and Ringling art collection were donated to the Sunshine State upon the Ringlings' passing.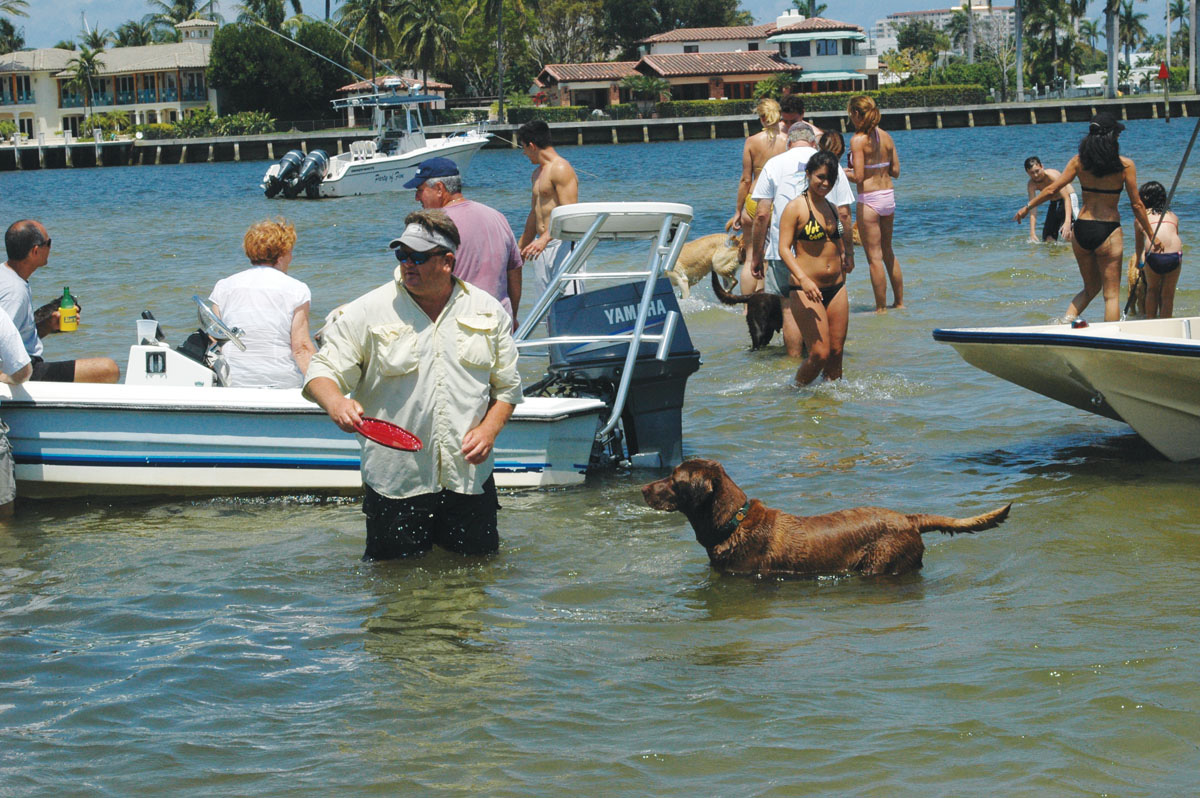 Doggie Sandbar, On the Intracoastal in Fort Lauderdale
What do water-loving South Florida yuppie puppies do on weekends? They load their humans on their boats along with a decent supply of cold water and Snausages and motor over to the sandbar that appears at low tide where the Intracoastal Waterway joins the New River. The number of boats and dogs varies each weekend, but you can normally count on an informal yet festive scene featuring happy barking, laughing kids and completely relaxed adults. Think everything from water-frisbee to trendy cocktails and drenched tail-wags.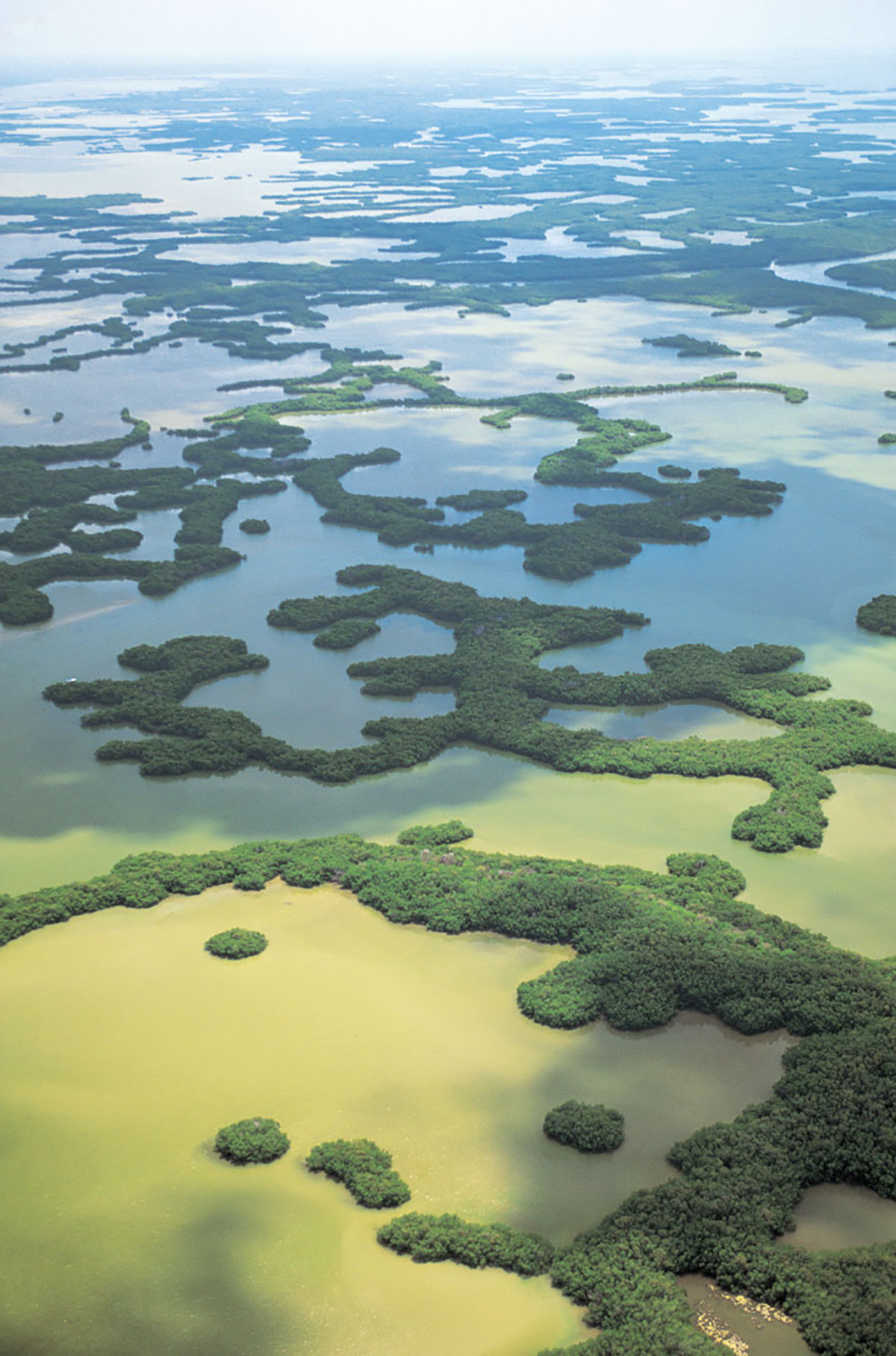 Ten Thousand Islands, Along the West Coast of Florida
Pack your cooler full of eats, treats and drinks because there aren't going to be any restaurants for a long time as you head south past Marco Island to explore the uncharted waters of the Ten Thousand Islands. For 56 miles between Coon Key to Flamingo Key at the tip of the state, there are innumerable anonymous land masses. There aren't many navigation aids here, so be sure to keep an eye on your GPS to know where you are since unadulterated solitude abounds. The Barron River, found at Indian Key, leads into rustic Everglades City, which is surrounded by the 1.5 million acres of Everglades National Park. The Wilderness Waterway meanders from Everglades City south to Flamingo, but is only navigable by small boats with minimal draft. Allow six hours or more for the trip.