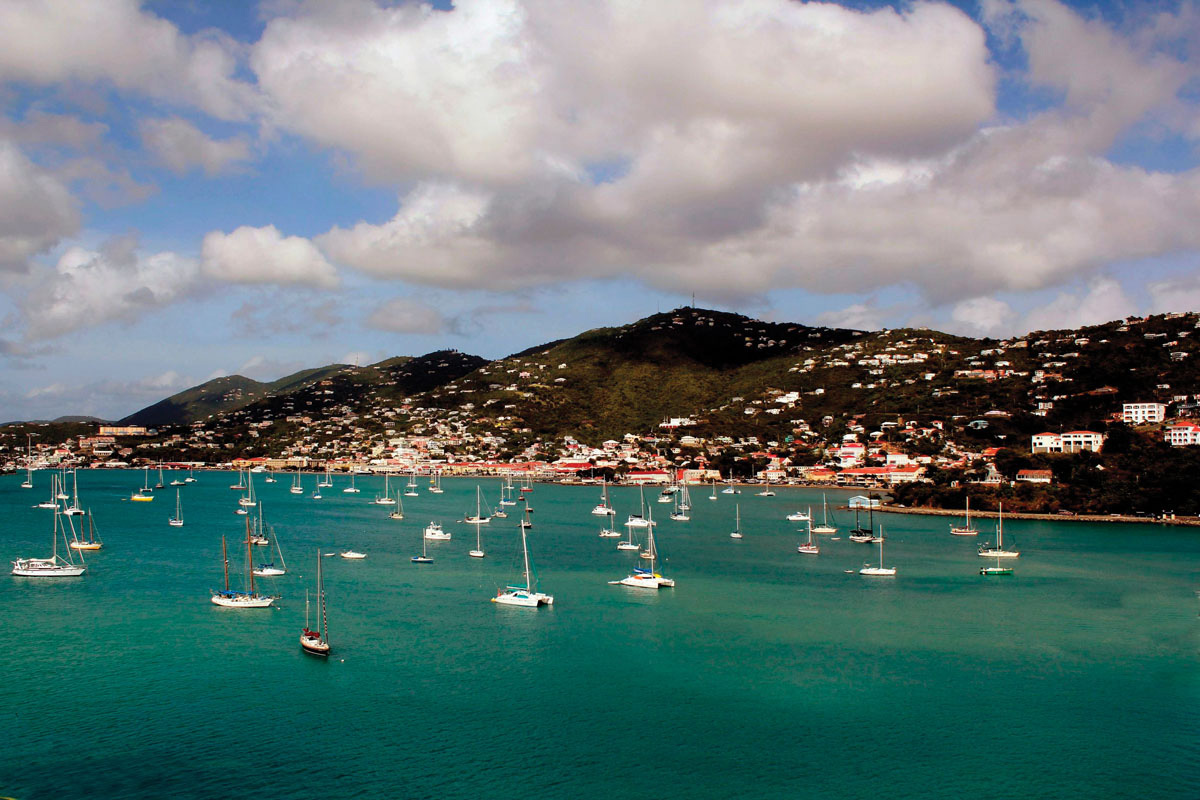 When's the last time you truly relaxed? If it's time for a break, what better place to take it all in than swaddled in luxury on the white sands of a gorgeous beach? Frazzled reader, meet Frenchman's Reef Marriott Resort & Morning Star Beach Club in St. Thomas. You'll be loaded with options from dining and sipping to outdoor adventures and spa services. St. Thomas is renowned for fantastic big-game fishing, as well as an array of watersports, world-class golfing and nature trails. Not to mention the island's 40-plus pristine beaches; 800.524.2000; FrenchmansReefMarriott.com; MorningStarBeachClub.com.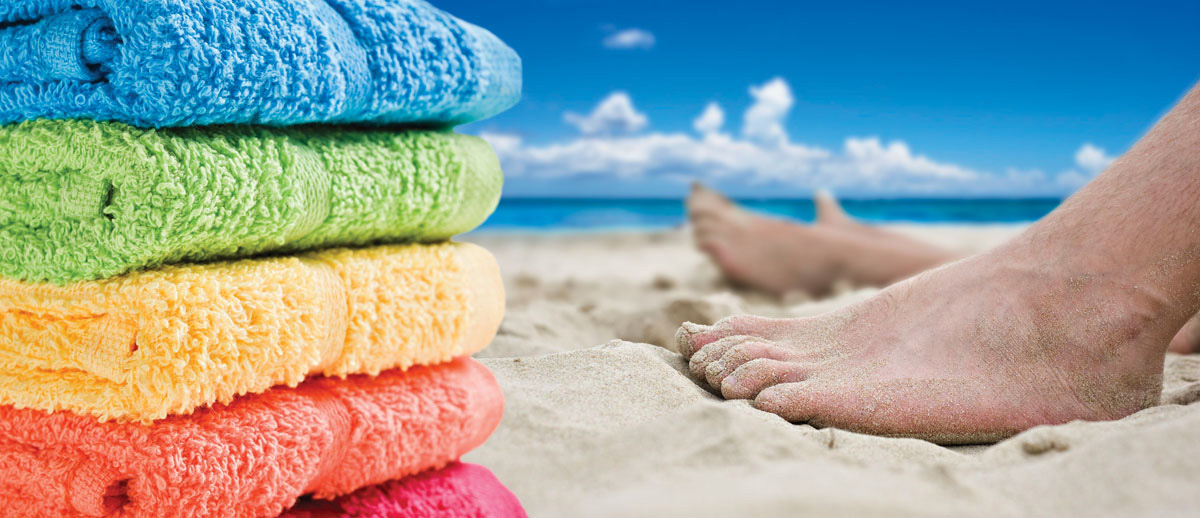 Clean Start
Who says being on the road means your wardrobe has to look like a Shar Pei…or smell like one? With the Laundress Travel Pack, you'll have everything you need to keep your traveling duds clean, unstained and tidy. The kit includes fabric freshener, delicate wash bag, detergent, wrinkle releaser and stain solution. Sure, doing laundry isn't on the top of your list of vacation activities, but neither is getting mistaken for a vagabond; $48, TheLaundress.com.
Why Go?
The U.S. Virgin Islands sit in our Caribbean backyard, which is probably why they're often overlooked as a destination by South Floridians. After all, we've got plenty of tropical paradise of our own to play in. Why spend our precious vacation dollars on a place that must look an awful lot like home? Because it doesn't look like home, for one thing. Get outside of the cruise port circus at Charlotte Amalie, and explore some truly gorgeous and unique geography. Take St. John, for example. St. Thomas's often overlooked neighbor is mostly made up of a vast national park. With its mountainous landscape, it'll remind you more of the set of Lost than anything you find in The Sunshine State. Further afield, outlying St. Croix sits happily off the beaten track, which makes it a great place to find a secluded beach and keep it all to yourself. When's the last time you could describe a beach in South Florida as "secluded"? Though you can leave the passport at home and won't have trouble getting cell service, the culture of the Virgin Islands is distinctively Caribbean. From the cuisine to the accent, it's delightfully different — and you'll have a thankfully hard time finding a strip mall. Just remember winter is the ideal time to visit the islands so you can start planning your trip now.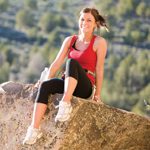 › Marta Ferro began her career as a bus girl in a hotel restaurant and hasn't looked back since. She's now a professional travel consultant, and spends her time helping people find their dream vacations. Among her favorite travel destinations are Croatia and Maine's scenic coast.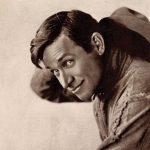 "I traveled a good deal all over the world, and I got along pretty well in all these foreign countries, for I have a theory that it's their country and they've got a right to run it like they want to."
— Will Rogers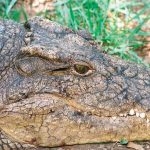 Dino Croc
Recently, a 21-foot long, 2,370-pound crocodile was captured in The Philippines. The croc was believed to have killed a couple of villagers. Its captors plan to put it in an ecotourist park. They'd better have a big fence!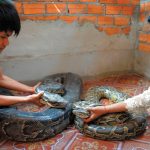 Slithery Romance
Nearly 1,000 people in Cambodia recently attended the wedding of Chamreun and Krong Pich. What makes it special? The pair are actually two pythons. The ceremony was intended to bring luck to the village.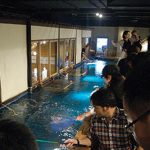 Gone Fishin'
Move over, Bass TV. At Zauo restaurants in Japan, tables are actually boats floating in an aquarium where diners are invited to cast a line and catch their dinner. At least they'll cook it for you!