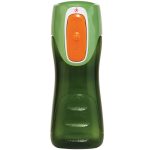 Spill Free
Think you're stuck with choosing between covering your car seats in plastic or depriving your offspring of beverages until you reach your destination? The Autoseal Kids Trekker Cup ($12) is a happy alternative. Forget your standard sippy cups: The Autoseal is 100% spill-proof and leak-free. Kids hold down the built-in button to drink. The minute they release it, the Trekker seals automatically, preserving your upholstery and your sanity. And since it's made with BPA-free plastic, you don't have to worry about unsafe chemicals or contaminants; $12, GoContigo.com.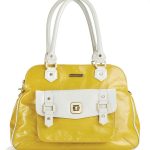 Carry All
You might have picked out the perfect ensemble, but we shudder to think what happens to your look when you accessorize with that dowdy diaper bag. That is, unless you're toting this Sophia Bag from Timi & Leslie. The brand specializes in making savvy supplies for moms who don't want parenting to mean sacrificing their sense of style. This piece looks like a couture carrier but functions like a dream. You'll find loads of compartments and accessories to help organize your baby gear, and its faux-leather exterior is a breeze to keep clean; $180, ShopTimiAndLeslie.com.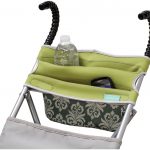 Easy Access
Why fumble through your purse for those essentials when you can have them all right at hand? The Infantino Stretch is an intuitively simple accessory for umbrella strollers that transforms them into convenient storage solutions. It's made with a smart, no-slip, well-fitted material that's easy to slide into place or remove. With a built-in, insulated drink holder and a host of pockets to help organize all you and your baby's essentials, you'll wonder how you went so long without it. Available in a range of prints; $15, Infantino.com.
Powerful Communication
The old-fashioned way of communicating was through letter or phone. Nowadays people communicate by text, email or through social media; goodbye to face-to-face interaction. Our corporate world worries about how new social networking tools could negatively change the way business is conducted. The ability to discuss a complex topic or overcome a financial issue requires human relations and social skills. Imagine parents trying to communicate with their children who are texting all day. Imagine couples trying to work out their differences while having difficulty leaving their phones and talking about their feelings. In my opinion, part of the day should incorporate technology; however, placing aside the gadgets can help people disconnect from media and just enjoy the moment. Open a face-to-face dialogue with friends, families and co-workers. Look into their eyes, listen to what they have to say, shake their hand or embrace them with a warm hug. There's nothing wrong with the latest high-tech advancements; just keep in mind that a handshake, embrace, or even a simple smile is more powerful than hiding behind our gadgets.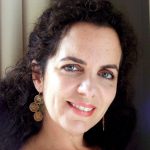 ABOUT THE AUTHOR
› Lisette Beraja is a Psychotherapist and Licensed Marriage & Family Therapist with more than 10 years of providing guidance and counseling to individuals, families and couples. She's also a Florida Supreme Court Family Mediator and 11th Judicial Court-approved Parenting Coordinator; 305.858.7763; BerajaCounseling.com.