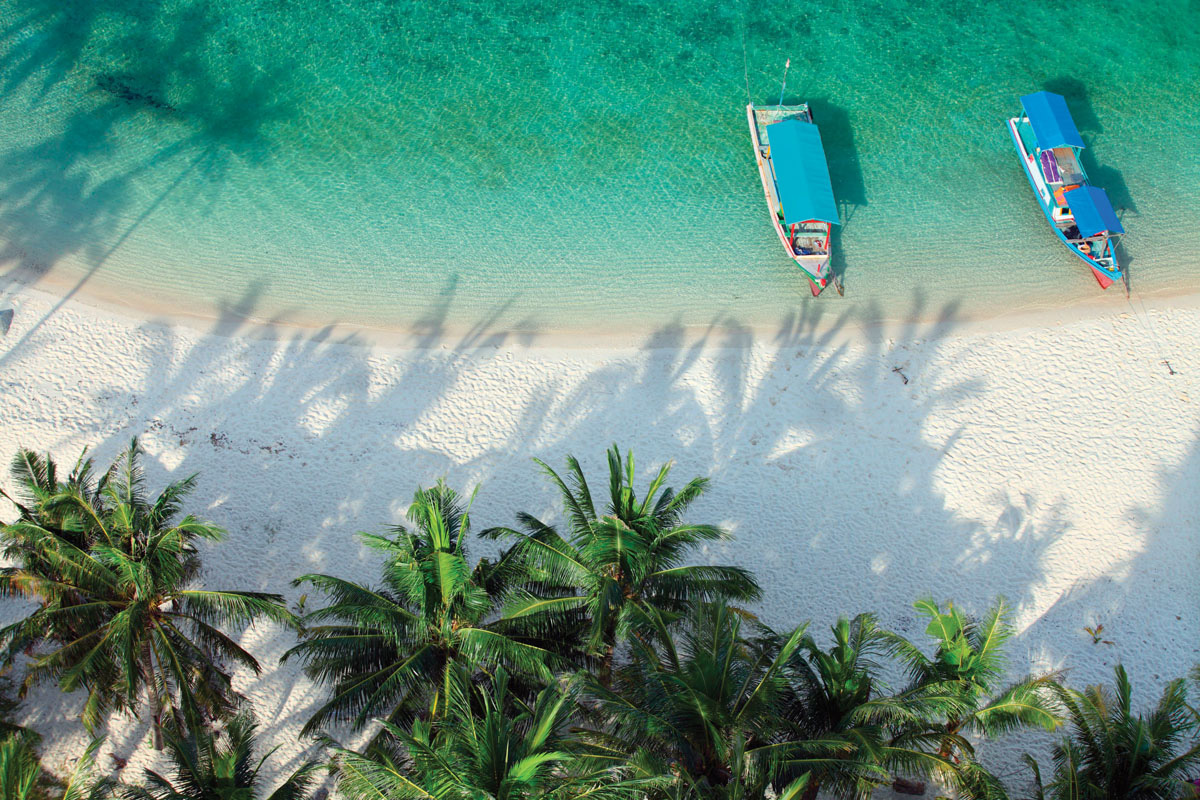 Being Branson
Who wouldn't want to be Sir Richard Branson for a week? Now you can. His ultra-private Necker Island, Virgin Gorda, starts off with great house with 9 bedrooms. Additional accommodations are in the form of 6 Bali-style guesthouses dotting the 74-acre estate. Amenities include a wealth of water activities in keeping with Branson's adventurous spirit: sailing, waterskiing, boating, kitesurfing, kayaking, snorkeling and fishing. On land, there's the extravagant pool complex with thatched Crocodile Pavilion as well as tennis, spa treatments and a Jacuzzi right on the beach.
Maldives Mansion
Coco Prive Kuda Kithi in The Maldives is an intimate 13,000-sq.-ft. private island escape. What it lacks in size it makes up for in the drama of the impressive architecture found throughout. The split-level, head-turning master residence was designed to make the most of the dramatic island views. The interior is furnished with bespoke pieces and has unexpected luxuries such as an extremely well-appointed wine cellar and library. Five guest villas, 2 of which have their own swimming pools, means the island can accommodate up to 12 in style and privacy without you having to worry one bit.
Pretty Seychelles
There are several private islands available for rent in The Seychelles. Environmentally-conscious travelers will like Cousine Island. Billed as a "conservation success," it's home to only indigenous species and is a nesting haven for sea turtles and exotic birds. Accommodations are in the form of 4 luxury villas. The Thunderbirds was recently filmed at another rental island: North Island. This former fruit, spice, coconut oil and bat guano (yes, bat guano) plantation houses guests in exclusive 2-bedroom villas handcrafted of wood, stone and glass by skilled Seychellois and African craftsmen.
Closer To Home
If you could pick your house up and plunk it down on a small island with a large boat dock in The Bahamas, you'd have Eagle Rock Cay. Situated at the entrance to Hopetown Harbour in The Abacos, it allows renters to be alone and separated from the mainland by glamorous turquoise waters while at the same time allowing you to be part of the local excitement via the 360-degree views, including the island's famous candy stripe lighthouse. In a place where nature rules and relaxation reigns, it's no wonder this is one of the most desired addresses in The Caribbean — and the world.