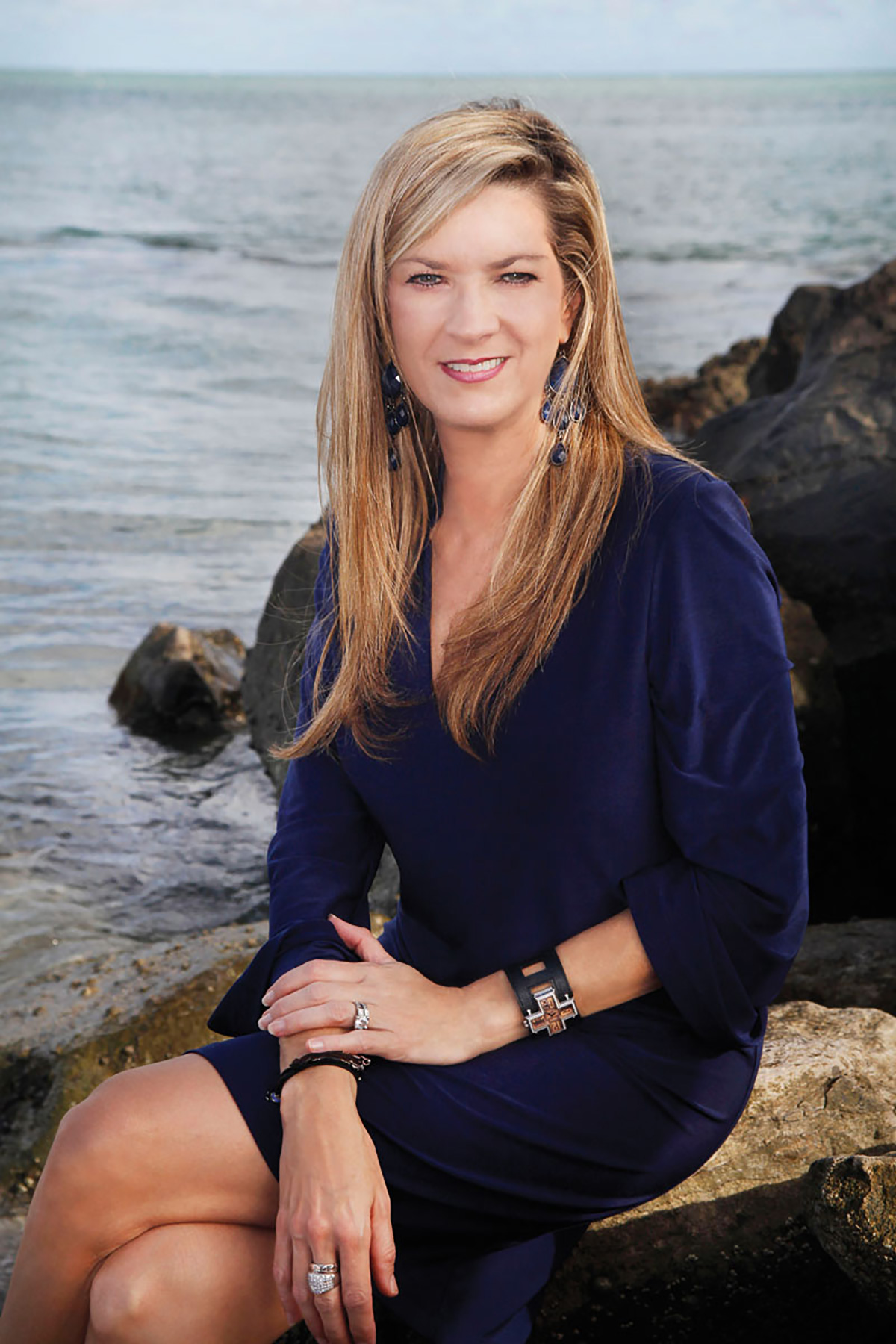 Brigitte Nachtigall
Great Properties Int'l Realty
Brigitte@BNachtigall.com
305.710.9664
GreatPropertiesIntl.com
Brigitte Nachtigall loves playing matchmaker. And, no, we're not talking about romance: Nachtigall loves introducing her clients to the homes they're bound to fall in love with. "There's no better reward than seeing the happiness of those you care for," she says. "And in my case, most of my clients are my friends, so I get great satisfaction in what I do." Nachtigall particularly enjoys finding the right person for a home that she herself is head over heels for. "I recently listed a house on Cape Florida which is so amazing," she says. "I'm having a great time showing it!" But don't let her people-centric mentality fool you: Nachtigall has just as much fun playing the tiger at the negotiating table. "It's always a thrill to go back and forth between buyers and sellers," she admits.
Words to Live By: "I believe that what is meant to be in life, will be. Life is like a puzzle and sooner or later all the pieces come together."
Inside Scoop: Buyers: "Follow your heart when you buy a home. Don't buy one just because you can make it work. Buy it because you truly love it."
Inside Scoop: Sellers: "Numbers don't lie and the facts are what will dictate the market. I've also said many times that a bird in hand is better than a million flying around!"
Predictions for 2012: "Real estate is the motor which will help improve our economy. There's less inventory, which is always a very good sign. It is all about location, supply and demand."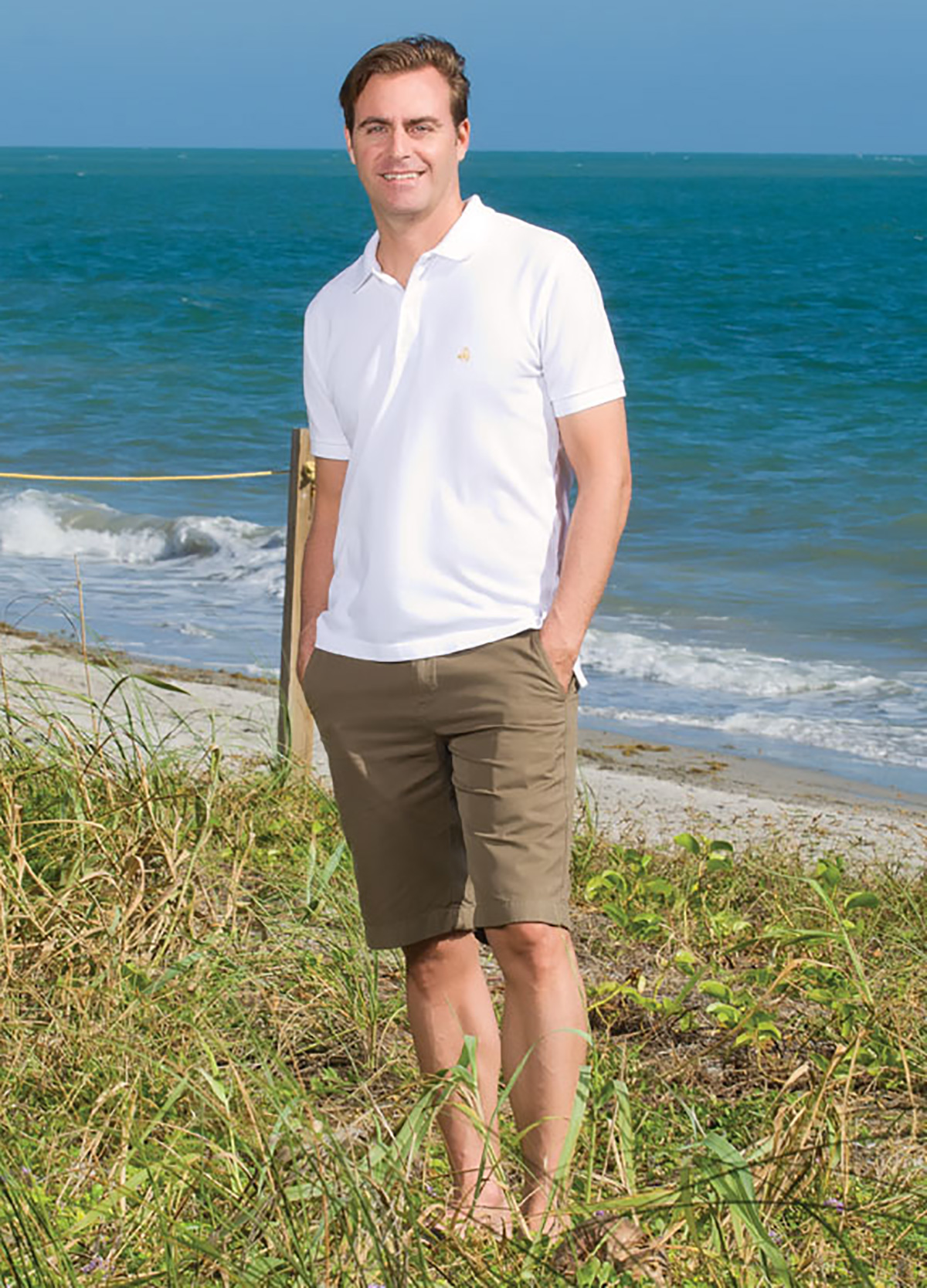 Cristian Gonzalez-Black
Fortune International Realty
305.775.3426
CBlack@FIR.com
There's no part of the real estate business that Cristian Gonzalez Black doesn't love. "Every day there's something new — perhaps unexpected," he says. "It's very gratifying to learn from these new situations." Black's positive attitude toward his work shows in his recent successes: In 2011, he topped his already impressive performance for 2010. Black both lives and works in Key Biscayne, and has no complaints. "This type of island living is what I call 'quality of life'," he says. "The beaches, the parks, the safety and local amenities, all just steps away from a metropolitan city like Miami — that's a luxury." When he's not busy selling, Black enjoys staying active — from playing tennis to running and bike riding. This successful agent's advice to those starting out? "Have fun with it, be professional, and provide great service…you never know when little things will turn into big opportunities."
Words to Live By: "Live healthy and never judge, blame, shame or criticize."
Inside Scoop: Buyers: "Inventory levels are low and the trend is to continue in that direction, but react before the property of interest is sold. You never know when a similar property may come on the market and if they will have a higher price."
Inside Scoop: Sellers: "Keep an informed eye on market activity — what's for sale, what has sold, etc. — and gauge your position according to the market conditions."
Predictions for 2012: "With inventory levels decreasing rapidly, it seems that we can anticipate a continued future trend of healthy market conditions."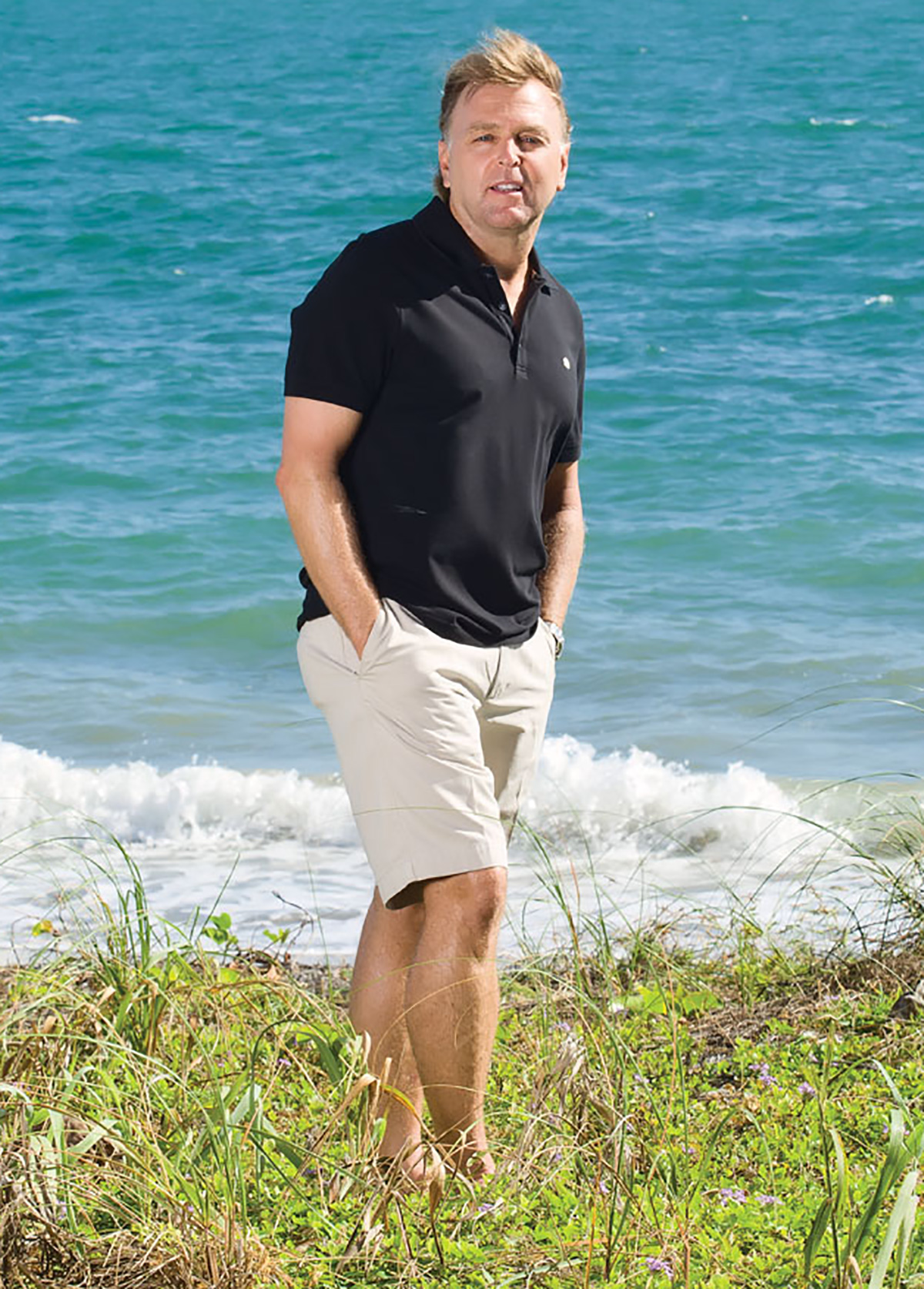 Doug Kinsley
Fortune International, Inc.
DougAndAl.com
305.215.5900
Doug@FIR.com
For Doug Kinsley, the tough market poses a challenge — but it's not the one you might expect. "Customers who are new to our market read in the newspapers about the doom and gloom of South Florida real estate," says the top-tier Fortune producer. "They come into town expecting to steal a property." That means Kinsley has to play the role of teacher, educating buyers that Key Biscayne isn't anything like what they've read about. "Our property values have held very strong," he points out. Throughout all his years in the business, Kinsley has turned countless people into satisfied Fortune clients — and many of them into very good friends. "I'm completely fulfilled in my choice of profession," he admits.
Words to Live By: "Reach for the stars — but keep your feet on the ground."
Inside Scoop: Buyers: "Buyers should look at comparable sales during the past 6-12 months and make a reasonable offer based on that. Many buyers try to low-ball a property and only end up offending a seller, making negotiations much more difficult."
Inside Scoop: Sellers: "Again, sellers should look at comparable sales and price a property accordingly. Inventory levels and market trends have to be taken into account. On Key Biscayne, inventory levels have been declining and prices have been increasing."
Predictions for 2012: "I predict shrinking inventory levels. With the lower inventory, we should see more increases in prices, especially on unique properties."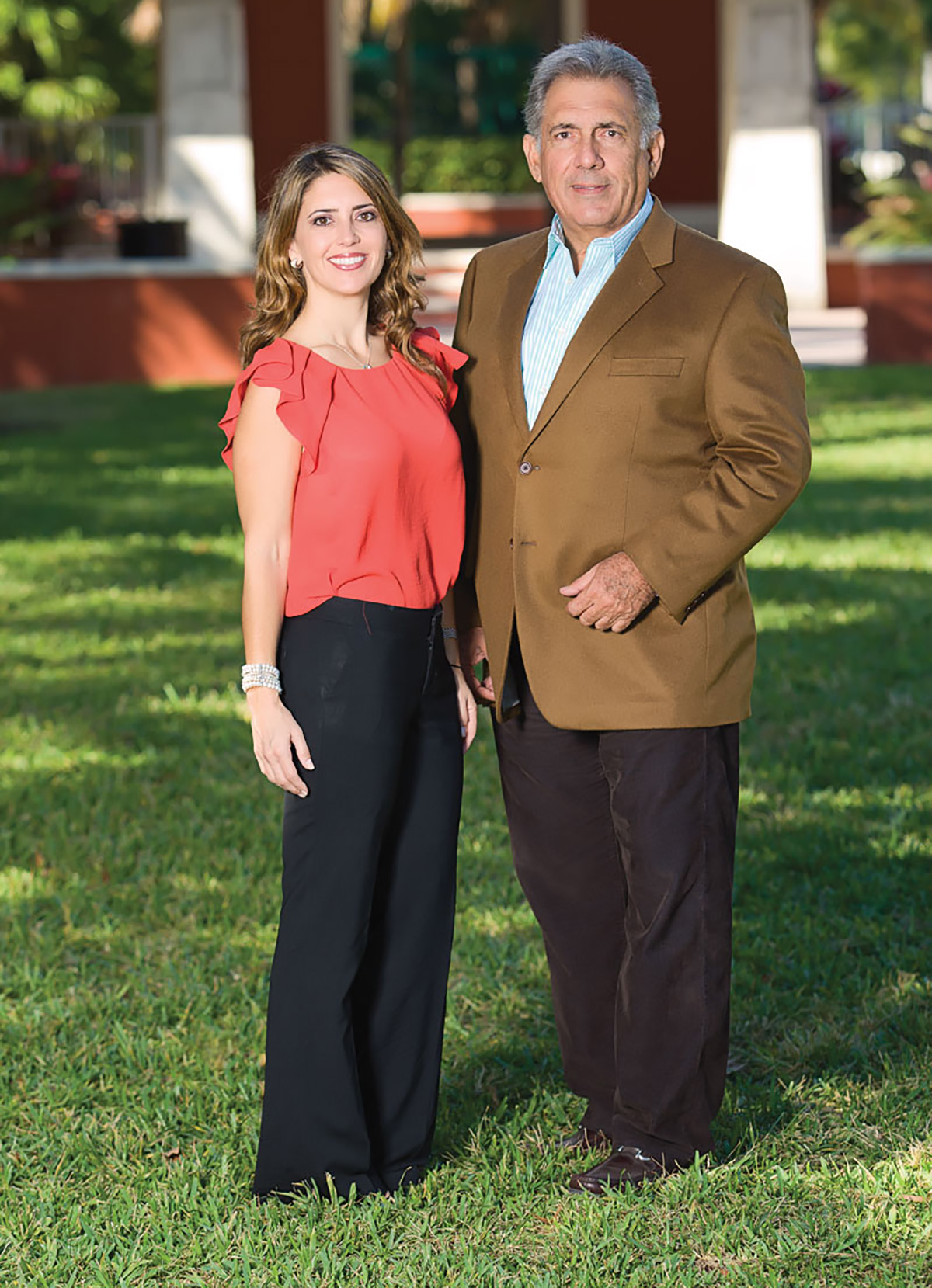 Claudine & Carlos Coto
Fortune International Realty
305.389.6229; 305.803.3059
KeyBiscayneToday.com
ClaudineCoto@Gmail.com; CCoto@FIR.com
For father-daughter team Carlos & Claudine Coto, this year has been a record-breaker. "It's been our best ever," Claudine claims, with over $54 million in sales including several ultra-luxurious condos in the Ocean Club and a couple of the best waterfront properties on the island. A few of her most meaningful sales were purchased sight unseen, which she believes highlights the trust her clients have in The Coto Group. "The trust others bestow on us is rewarding," she says. "Our business is built on relationships — and having our clients come back to us for repeat business tells us we have provided great service over the years." Both Claudine and Carlos share this philosophy and their success shows in the numbers: Together, The Coto Group is consistently among Florida's top producers. For newcomers to the industry, Carlos Coto emphasizes: "Perseverance is key. Ramping up your business takes great effort," he says. "A hard-working broker does well over time!"
Words to Live By: "Try to keep it as simple as possible. This goes back to having great balance and perspective."
Inside Scoop: Buyers: "Buy soon! Inventory levels have dropped dramatically and asking prices have begun to increase."
Inside Scoop: Sellers: "With inventory down, we now have buyers for specific types of property and a very limited selection to offer them."
Predictions for 2012: "A continuation of what we've experienced this year: Further tightening of the market, decline in inventory and upward pressure on pricing."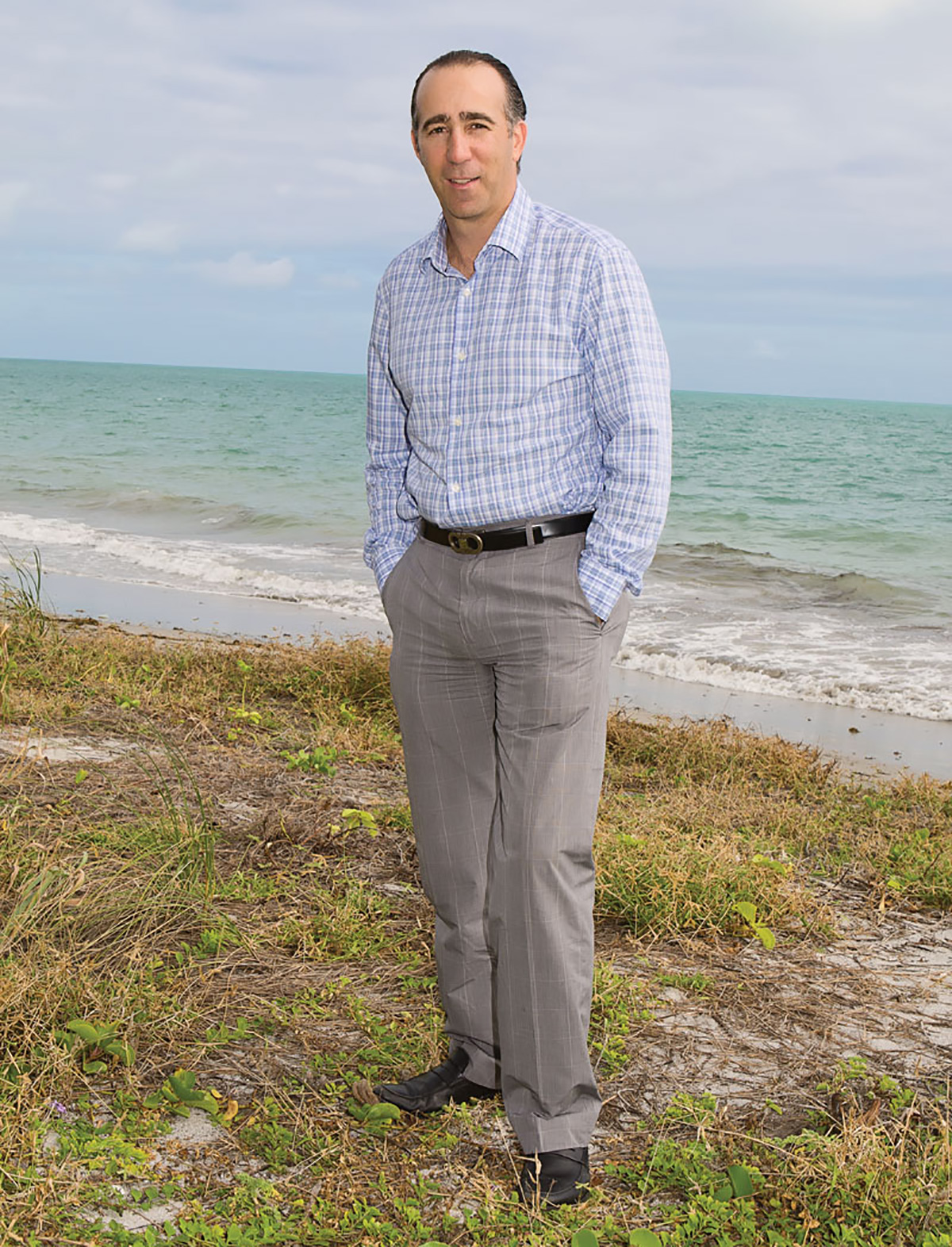 Daniel Gaviria
Great Properties Intl. Realty
305.582.4800
DanielGaviriaRealEstate.com
DanielGGaviria@Hotmail.com
For Daniel Gaviria, the best part of the day is the peace of early morning, when the habitual early riser uses the quiet of the still-empty office to get himself organized. Though this Great Properties agent has had many successes — including some very high-end transactions this past year — he considers one of his greatest to be establishing himself as part of the Key Biscayne community. "I've made a great many friends, found good business opportunities, and still enjoy the Key Biscayne lifestyle tremendously," he admits. When not at work, Gaviria enjoys taking advantage of the activities the island offers including golfing, swimming and spending time with friends. His advice to those looking to make their own foray into the realty universe? "Work hard, always act correctly, and with a little bit of luck, you can have a great and satisfying career in this dynamic field," he says.
Words to Live By: "Always do the right thing, be generous and kind, and you'll never have trouble sleeping at night."
Inside Scoop: Buyers: "Get your statements and finances in order to be able to act quickly once you find the right property and make sure to have a very definite idea of what you can comfortably afford."
Inside Scoop: Sellers: "Price the property right, make sure your realtor is promoting it to the maximum benefit, and usually the first offer is the best one."
Predictions for 2012: "High-end properties will continue to sell well as the economies and political situations in Latin America and Europe continue to be uncertain. Foreign buyers with economic means still find investing in real estate in South Florida to be a good bet."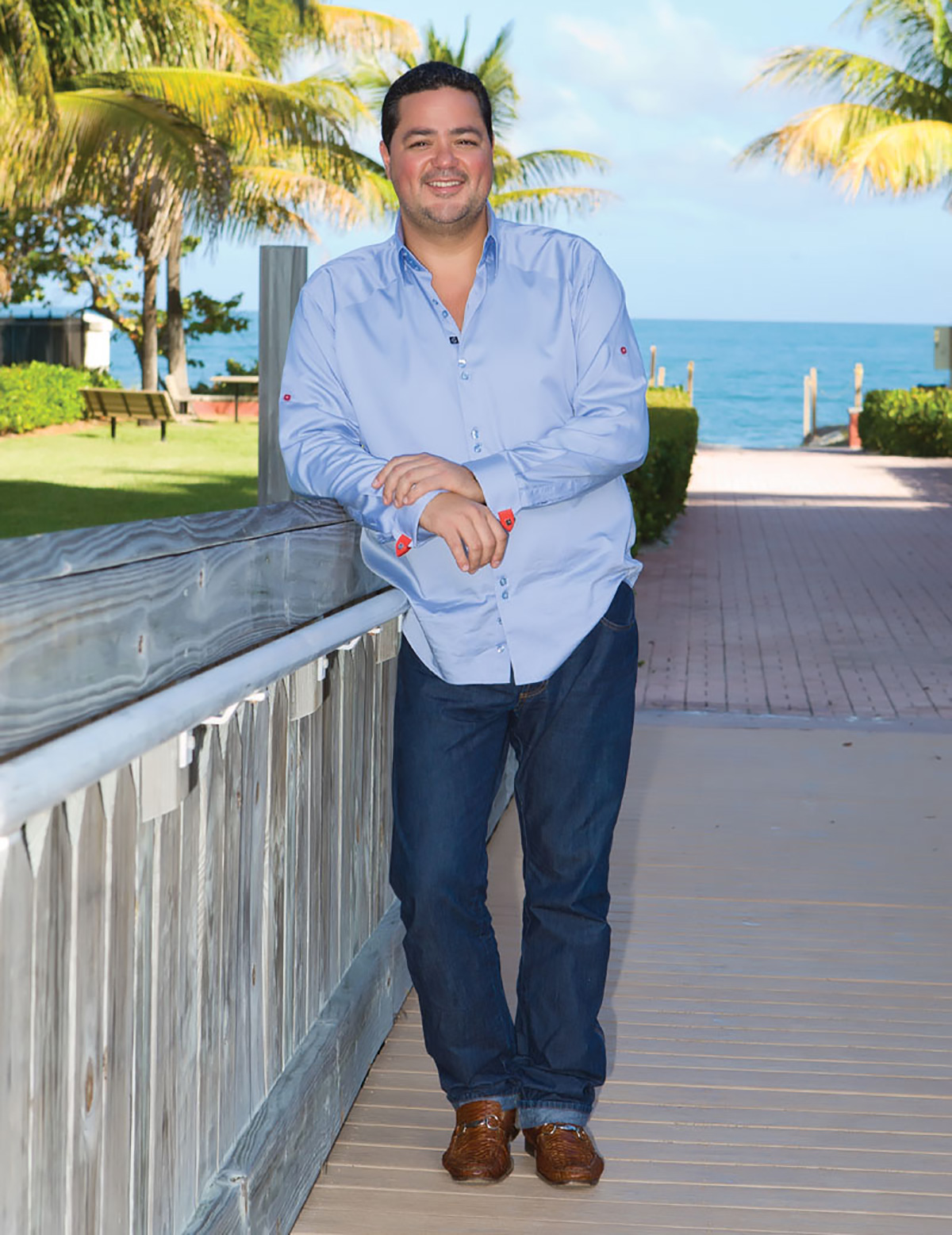 Yvan Martinez Rengifo
Capital Companies /
Capital Int'l Realty
305.329.1470
CapitalCompaniesUSA.com
Yvan777@CapitalCompaniesUSA.com
"Spare time?" laughs Yvan Martinez Rengifo of Capital Companies. "What's that?" Between his near-weekly business trips attending real estate events, meeting with clients, and supervising different branches of Capital Int'l, Martinez Rengifo has little time for rest and relaxation. Though he wishes he could spend more time with his family, he's not complaining. This past year has seen stellar success for Capital, with branches opening in New York, Orlando, Bogotá and Caracas. With that has come what Martinez Rengifo says is by far the most satisfying part of his job: seeing clients walk away deeply happy with the level of service they received while buying or selling their property. "This country is full of opportunities," he says. "And there are no big or small clients — just clients who want to receive high-quality service."
Words to Live By: "Without doubt, my words to live by are como debe ser — the way it should be. I think everyone who knows me is sure this is my mantra."
Inside Scoop: Buyers: "Every time you are willing to buy a property, think of the profit you would get if you sell it, and get into the next buyer's shoes to evaluate the benefits of the investment."
Inside Scoop: Sellers: "If we're talking about real estate sales associates, my best insider tip is for them to join Capital Int'l Realty team!"
Predictions for 2012: "Next year, the market will get stronger as a result of the increase in European and Latin American investors. This will give an impulse in the demand for more properties, stabilizing the prices and giving an incentive for developers to continue with new projects with certainty and confidence."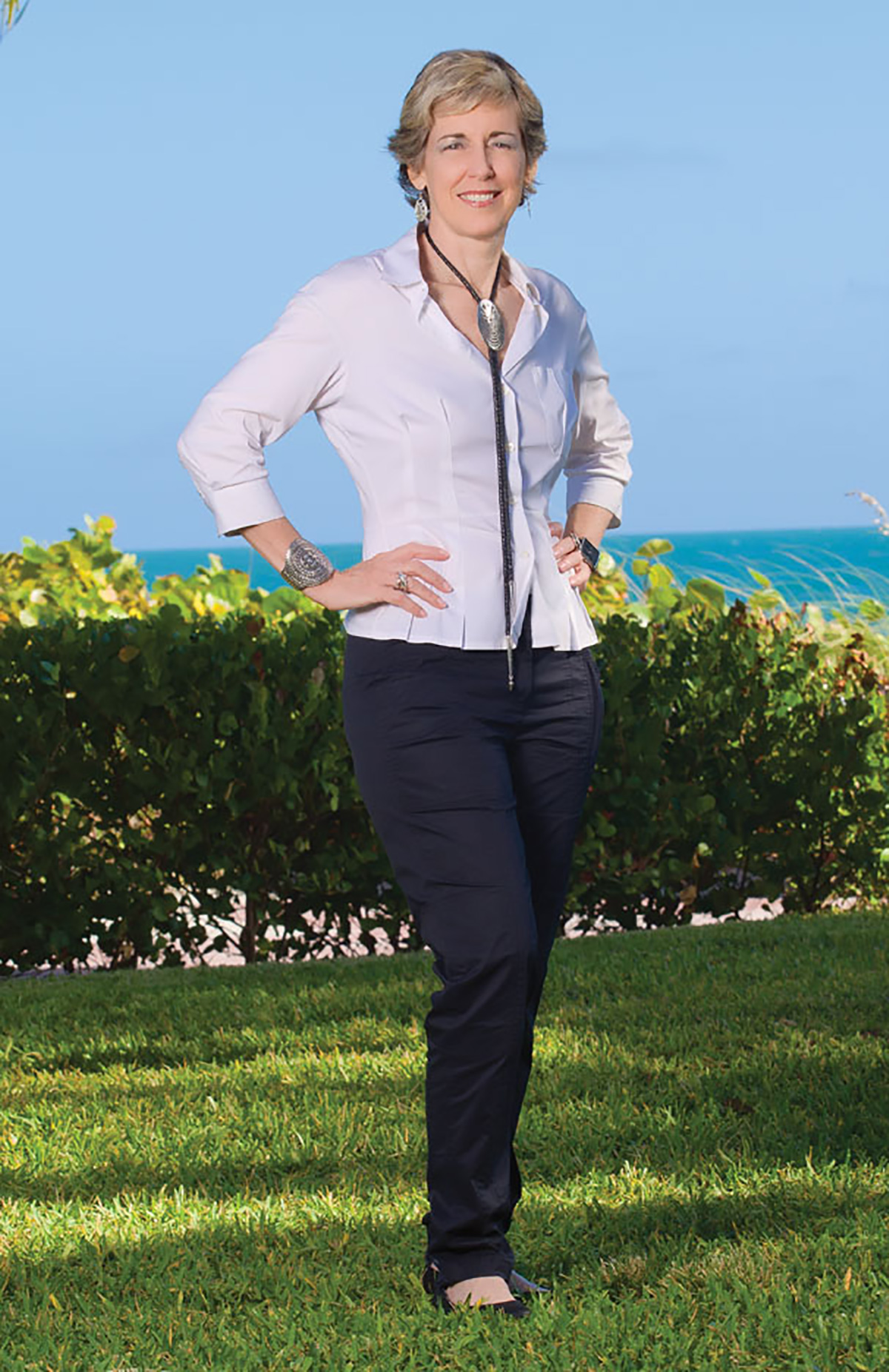 Kari Madera
Kari Madera, PA /
Fortune International Realty
305.439.3998
KariMadera.com
Kari@FIR.com
"Each year gets easier," says Kari Madera of Fortune International Realty. "I appreciate my career more and more." It helps that the job comes with the occasional unexpected perk. Take, for example, the oceanfront villa in France she listed for a locally-based client. "My client was having a tough time selling the villa, so I flew to the South of France, checked out the market, reconfigured the plan, met with agents and got it sold," she says. Madera had yet another boast-worthy year in 2011, but believes her greatest successes are closer to home: namely, her children and grandchildren, and the friendships she's forged with clients. "Remember that besides obtaining the property your client wants, it's my job to try to make sure that what they buy is a sound investment," she says.
Words to Live By: "Be true to yourself — a person first, a realtor second. We're all in this together. Putting yourself in the other person's shoes gives you the insight you need to succeed."
Inside Scoop: Buyers: "The buyer's market is coming to an end and it's a great time to pick up some good deals. You'll be competing with many other buyers, most of which are of the all-cash/no-mortgage contingent type, so your agent needs to be very creative with negotiations."
Inside Scoop: Sellers: "List your property at the proper price, and make sure your agent is fully aware of the market, is a great negotiator, and is well-respected and liked by the real estate community. It makes your property sell quicker!"
Predictions for 2012: "Hold on to your hats. If 2012 is anything like 2011, it's going to be an amazing ride!"
Maureen Jauregui
Fortune International Realty
305.798.3124
Key-BiscayneHomes.com
Carter_Jauregui@Yahoo.com
Maureen Jauregui is uniquely positioned to sell properties in Key Biscayne. After all, she's lived here her entire life. "It's a barrier island with private beaches, two parks, schools, and our own police, fire and rescue, yet we're only 20 minutes from an international airport," she says. "I really believe it doesn't get any better." Her intimate knowledge of the island shows in her stellar track record: Last year, Jauregui sold over $20 million in Key Biscayne properties. She's also a winner of Fortune International Realty's elite Platinum Circle Award. What's more, Jauregui loves her work — the first thing she does in the morning is access her listing service to check on new offerings for clients — but she believes her greatest success is seeing her children, Emma and Enrique, graduate from college and start forging their own paths. "My husband and I are very proud of them," she says.
Words to Live By: "Carpe Diem!"
Inside Scoop: Buyers: "Make sure you are working with a full-time professional realtor who specializes in your area of interest."
Inside Scoop: Sellers: "Be aware of current market trends, make sure you have the most up-to-date market research and work with an experienced real estate professional."
Predictions for 2012: "Key Biscayne historically has been the last to feel a recession and the first to pull out compared to other local areas. I'm already feeling a slight upturn in the market and believe that 2012 will continue in the same vein."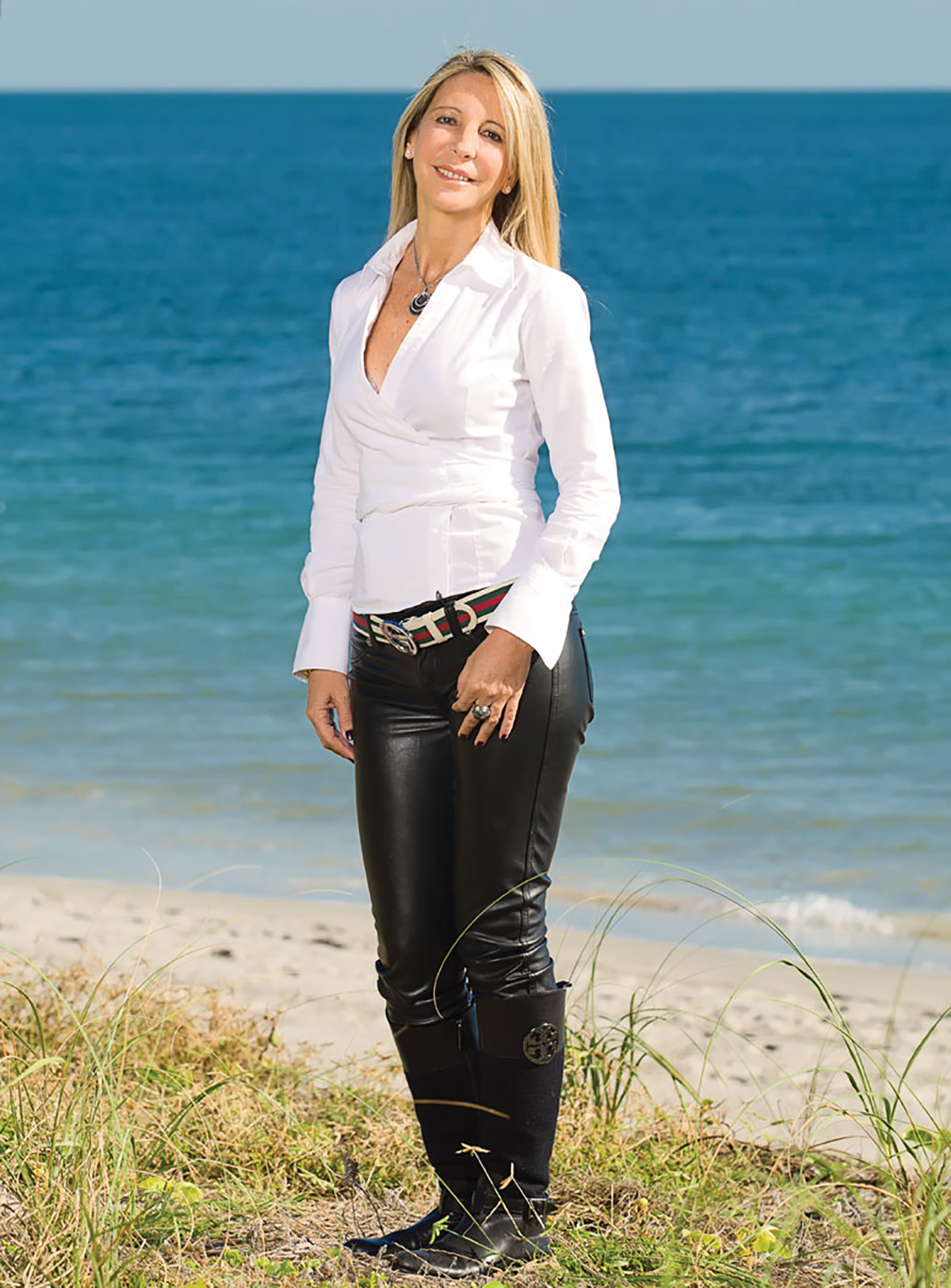 Giulietta Ulloa
EWM
305.710.6620
Giulietta@Ulloa.com
Giulietta Ulloa has quite an adventurous side. This past year, the EWM agent took a week off from selling real estate to participate in a yoga trek through the wild Andes in Peru. Perhaps it's this willingness to take chances that explains her success. After all, Ulloa is a top producer who, this past year, managed to sell properties to international buyers who never actually made the trip to Miami! "I love every step of real estate," she says. "I enjoy everything from marketing the property to writing contracts." She especially likes meeting wonderful people in the process. Though she admits that it's hard to be on-call 24 hours a day, she loves staying in the loop. "We live in a fun place," she says. "Where else can you experience the entire world from your own backyard? We're so lucky to be here!"
Words to Live By: "Be honest, be good, and give the best from yourself, and you will succeed."
Inside Tip: Buyers: "The moment is now — don't lose the opportunity!"
Inside Tip: Sellers: "Be flexible and prepare your house to sell at its best."
Prediction for 2012: "Miami is definitely going to experience a super-boom. I feel this just happening now! I really believe 2012 is going to be a great year."
Natalia Anda
Ocean Club Realty
305.298.2186
TheOceanClub.com
NataliaAnda@MSN.com
For Natalia Anda, selling with The Ocean Club is more than just a job: it's being part of a community, and finding ways to make a contribution. Recently, Anda led her colleagues to form The Ocean Club Realty Team for the American Cancer Society's Relay for Life, raising thousands of dollars for charity. "I feel that I was the one rewarded with being able to be part of this great cause," she says. It's this connection with people that Anda loves most about her work as a realtor, where she has the opportunity to encounter both old clients who return to rent or sell their properties, and new buyers in search of that perfect home. "I've always loved working with people and I'm very fortunate to be able to do so in this way," she says.
Words to Live By: "I often follow Winston Churchill's view: 'We make a living by what we get, but we make a life by what we give' — there's so much truth in that statement!"
Inside Scoop: Buyers: "Buyers, do your research. Great prices are still around but they won't be for long. Inventory is being reduced, which usually leads to higher prices. Take advantage of the deals you can pick up now."
Inside Tip: Sellers: "In this market, a home will sell in a timely manner when priced correctly. Sellers need to know that this is key to accomplishing their goal of selling their home. I recommend a list price not be more than 10% over the market value, 5% would be ideal."
Predictions for 2012: "We'll continue to see less inventory on both condos and houses. This will create a subtle increase in prices. Unique properties will still be in demand and I feel we will continue to see buyers from other parts of the world. Overall, I believe that the market can only get better!"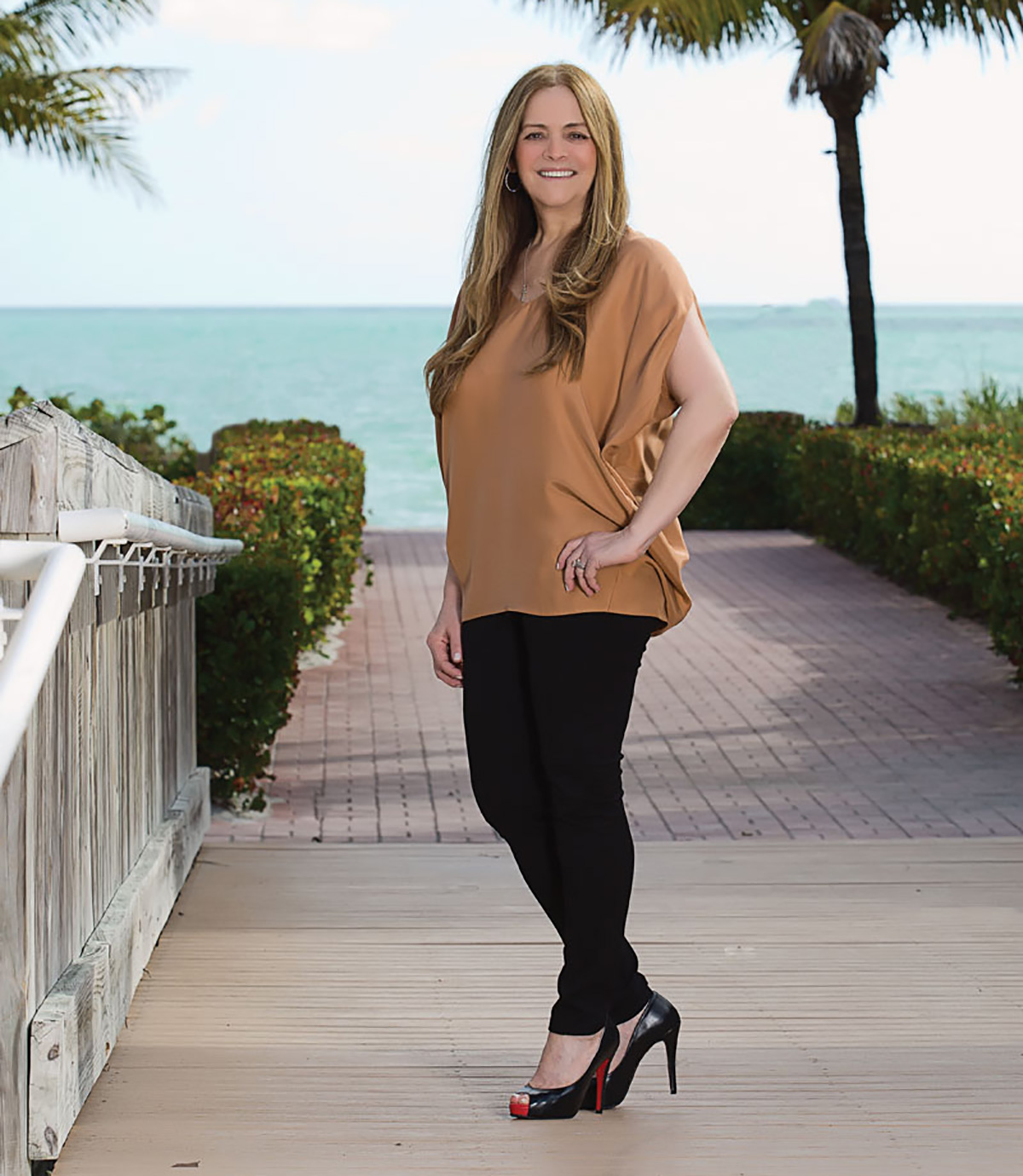 Esther Prat
EWM Real Estate
EWM.com
Tarp800@AOL.com
305.965.0150
"P roperties are a lot like people," says Esther Prat. "No two are alike." For Prat, the magic lies in finding a home that perfectly lines up with a client's needs and dreams. When she's not busy selling, Prat loves to indulge in the variety of activities Miami offers, from riding bikes to attending premier events and food festivals, as well as spending time with her family. "For me, it's always most rewarding to see that despite tumultuous economic times, customer service, honesty and dedication are still reigning supreme," she says. "I strive for perfection each day I walk out my door." Her greatest success? "I've chosen to measure mine by the results of commitment to family, love and happiness. I have three wonderful children that are all very close to one another and live life with passion and fire for everything they do," she says. "For this, I consider myself the most successful person I could ever hope to be!"
Words to Live By: "I want to define what I do. I don't want to be defined by what I do"
Inside Scoop: Buyers: "If you see something you like, even on your first house-hunting trip, make an offer. Inventory is decreasing rapidly and desirable properties are going really fast."
Inside Scoop: Sellers: "Never disregard a first offer even if it seems low. At least counter the offer to bring the buyer closer to your desired price. Frequently, future offers come in lower than the first."
Predictions for 2012: "We will continue to see inventories decrease in many neighborhoods and may even see some modest appreciation in these areas. Much of this distressed inventory will be absorbed in 2012 to allow for a strong rebound overall in 2013."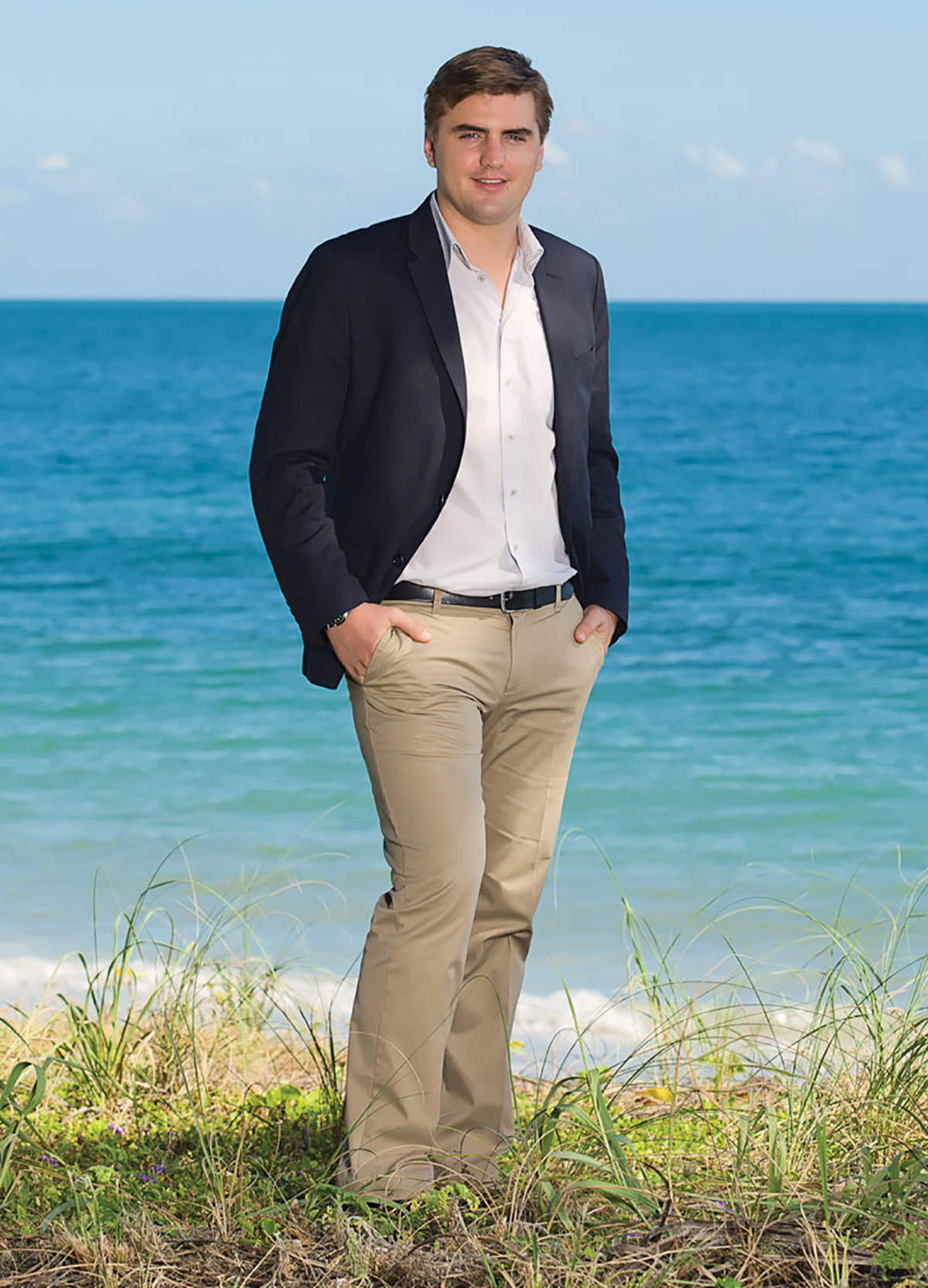 Christophe Bourreau
Barnes International
Property Consultant, Inc.
Barnes-International.com
305.361.2233
Info@Barnes-Miami.com
This past year has been a global one for Christophe Bourreau of Barnes International. "Thanks to our new branch in New York, we have been able to help New Yorkers find their home in Key Biscayne and Miami," he says. "And we have found pied-a-terres for Key Biscayne residents that were looking for properties in Paris, London, Geneva and Manhattan." Working with foreign buyers comes with a unique set of challenges, but for Bourreau the rewards are well worth it. The Barnes agent spends much of his spare time networking. "There's always someone close who's looking to buy, sell, rent or lease a property," he says. "Real estate is a 24-7 job. Each day is different, and it is up to each and every one of us to make each day count."
Words to Live By: "Never give up."
Inside Scoop: Buyers: "Having a good relationship with your realtor is key. This will allow your realtor to help guide you through the difficult — and sometimes tedious — real estate world while keeping your best interest in mind."
Inside Scoop: Sellers: "You realtor's knowledge and expertise should help you to understand the market value of your home and determine a competitive price. The real price is the one the buyer will be ready to offer."
Predictions for 2012: "Hopefully, the market will keep recovering. Some beautiful projects are to start in 2012. I see 2012 as a major year for real estate with more demands, and more international transactions."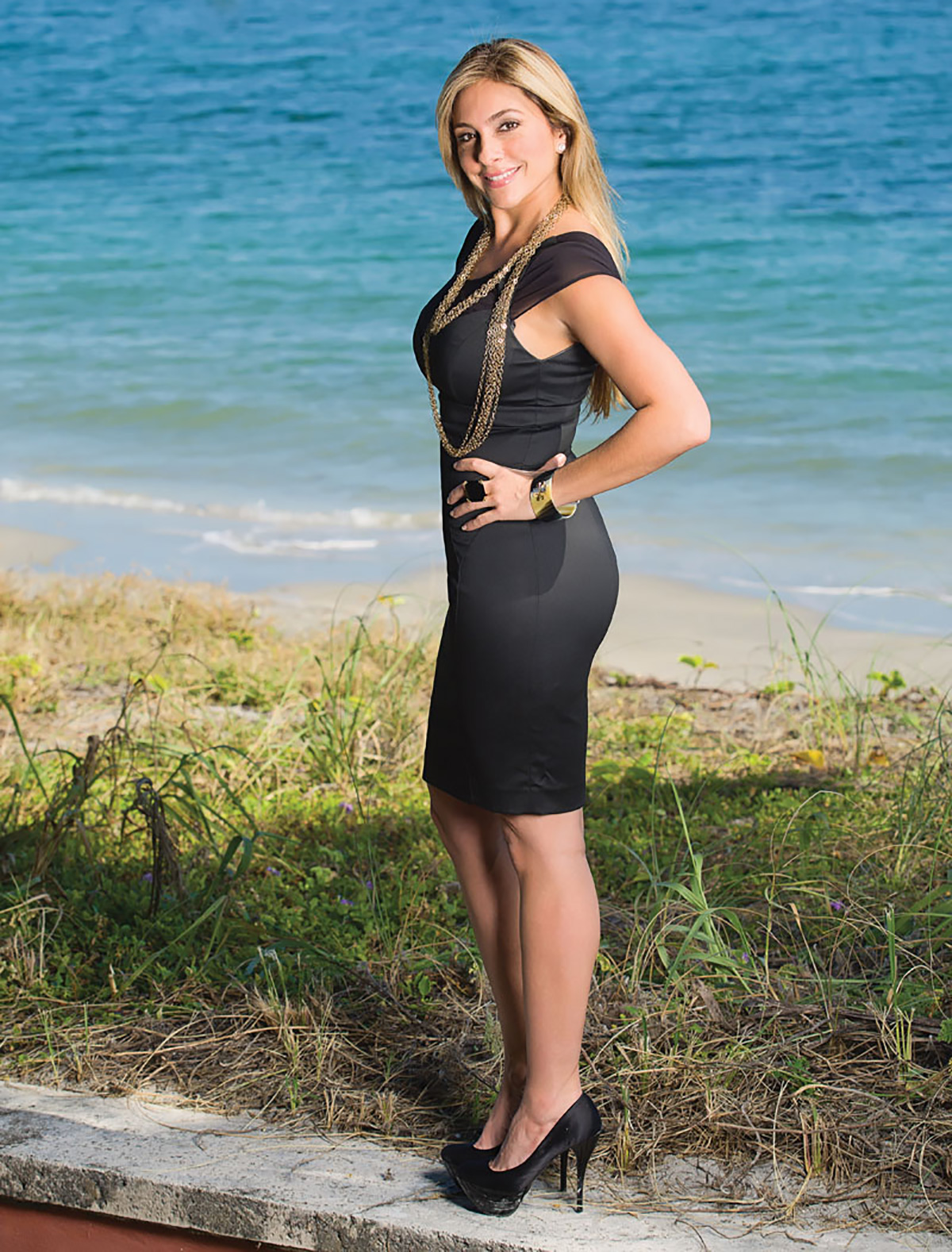 Cindy Suarez
Barnes International Real Estate
305.218.0671
Barnes-Miami.com
C.Suarez@Barnes-International.com
Cindy Suarez knows that the international angle is the secret to successful selling in today's market, which is why she's so happy to have joined the world real estate gurus at Barnes International Realty. "International clients are at the forefront of luxury real estate across the globe and a strategic global marketing approach is the key to success," she says. With Barnes, she's able to offer clients global exposure for their listings, as well as property management and access to exclusive, highly-motivated foreign buyers. "Key Biscayne is a microcosm of the world," she points out. "Its rich cultural diversity makes it an incredible place to live, work, play and raise your children." Her advice to those just starting out? "You have two ears and one mouth for a reason — really listening to your client will ensure a path toward success."
Words to Live By: "Winston Churchill once said: 'We make a living by what we get, we make a life by what we give' — I must say I agree wholeheartedly!"
Inside Scoop: Buyers: "If you find the right condo or home at the right price, in the right place…don't' wait! Apartments and homes that show well and are priced well generally receive quite a bit of traffic and you may lose your opportunity."
Inside Scoop: Sellers: "Know what your property is worth and analyze who the real buyers are. Maximize your chances of a quick sale by targeting both local and international buyers. Most importantly, price it right and the buyers will come!"
Predictions for 2012: "Key Biscayne real estate will continue to move up. Sellers are now seeing good activity and better prices for their properties, as buyers realize that the time to move is now."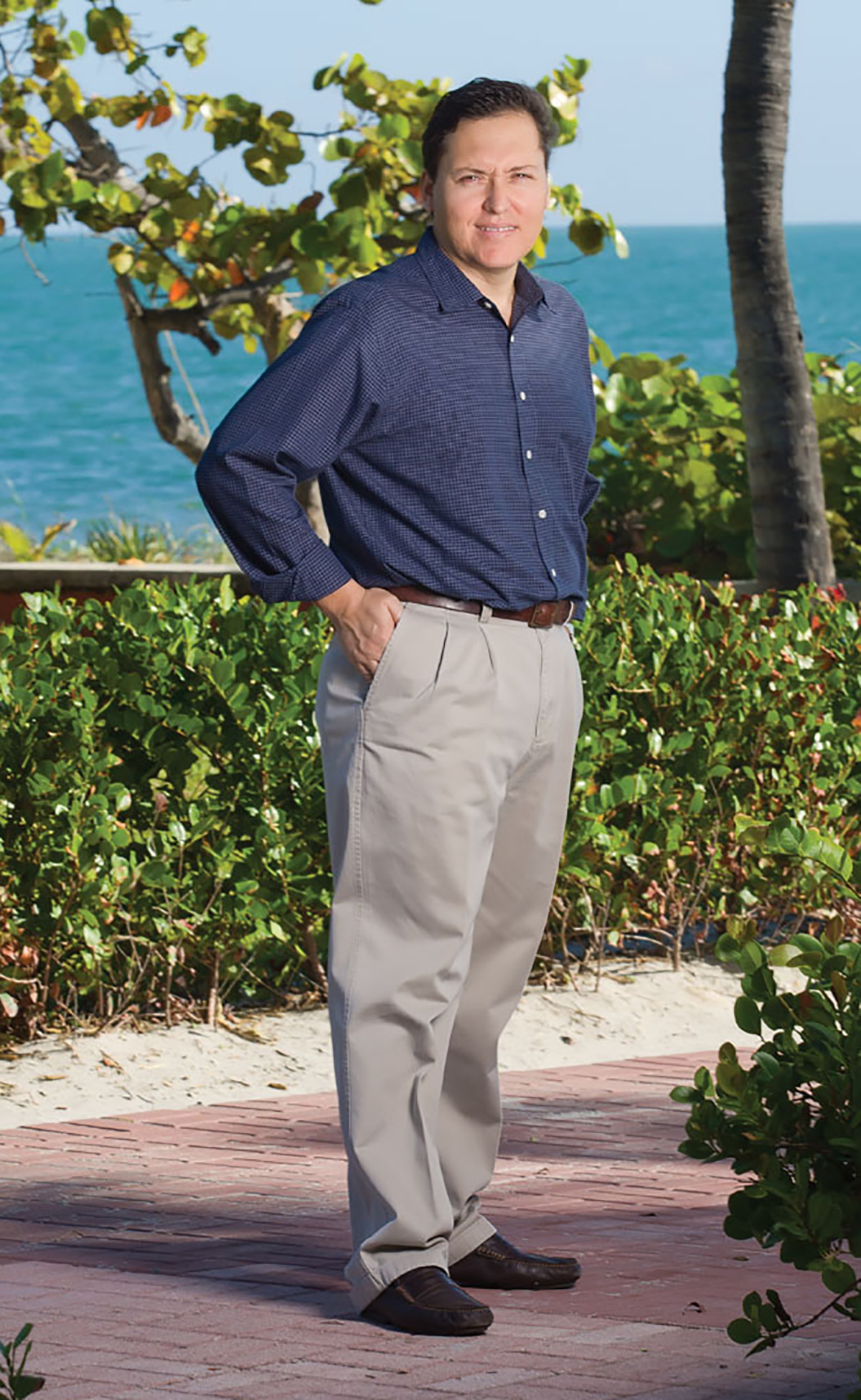 Fernando Echeverri, P.A.
Great Properties International
305.458.6101
GreatPropertiesIntl.com
FE@KBRealtor.com
Fernando Echeverri knows how to sell — even when the property in question comes with some unusual conditions. Take, for example, the cattle ranch he listed in Central Florida, which was also home to a host of exotic animals — from zebras to emus and antelope. Echeverri closed the deal…and even learned a little something about Angus cattle breeding in the process. This star realtor has a stellar track record, and last year was no exception. "My business reached new levels, and I was able to expand my international and local client base," he says. The numbers reveal Echeverri's success, but he himself uses a different measure: "I know I did my job when my clients trust me enough to refer me to their friends and family."
Words to Live By: "Love what you do, and strive to be a good and honest person!"
Inside Scoop: Buyers: "Sometimes opportunities don't look pretty. Buyers need to look beyond nice finishes, and see the property's potential. Understand the comparable sales and always let your brain lead your emotions."
Inside Scoop: Sellers: "Capitalize on what makes your property unique. Stage the home to sell…after all, buyer's first impressions are very important. Since most buyers begin the search on the internet, the property should be broadcast to as many web pages as possible, not only locally but globally."
Predictions for 2012: "All factors are coming together for a very good year. Consumer confidence is back and interest rates are historically low. After weathering a couple of difficult years, South Florida has proven it's a top destination for buyers from Europe and Latin America."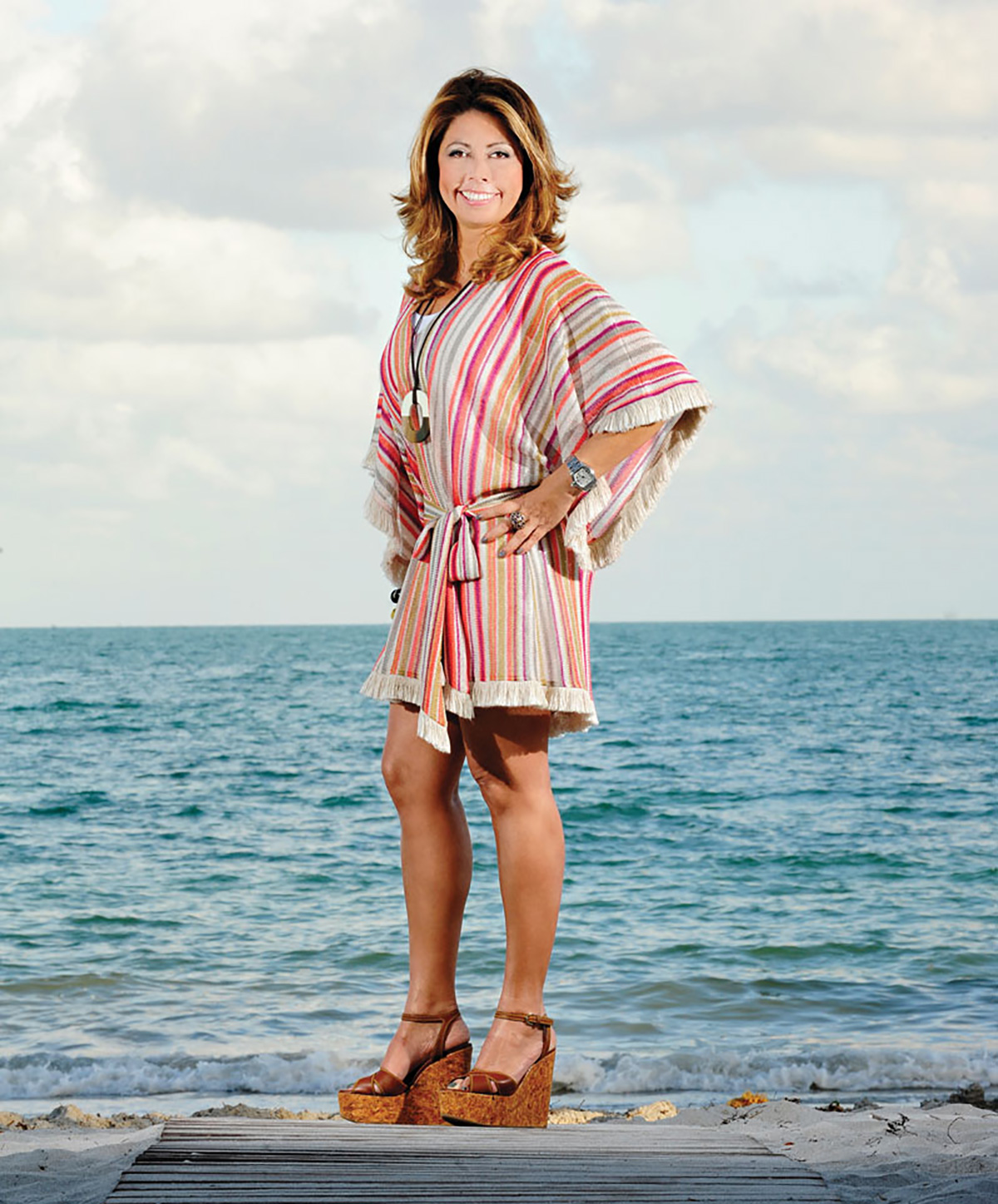 Monica Venegas
Venegas International Group
305.530.0200
MonicaVenegasL@AOL.com
For Venegas International Group's President, Monica Venegas, the secret to success in real estate is all about thinking globally. During her 18 years in the real estate field — during which time she's sold over $1 billion worth of property — she trekked the globe to spread the word about some of Miami's hottest and most luxurious developments. The list of countries is impressive: Spain, France, England, Russia, China, Mexico and Brazil, among many others. It's a strategy that has seen Venegas achieve some stunning successes, such as selling out all 525 residences during her time as Sales Director of 900 Biscayne Bay. With Venegas International Group, she looks forward to taking her extensive sales and marketing experience to the next level, offering boutique investment, property management and marketing services. First up in 2012 will be marketing the exclusive new oceanfront development, Chateau Beach Residences. "It will be a jewel!" she promises.
Words to Live By: "A positive attitude makes a big difference in life!"
Inside Scoop: Buyers: "Buyers need to be well-advised in order to make savvy decisions. To purchase in a pre-construction development, prices need to be below the actual market value."
Inside Scoop: Sellers: "Select the right marketing in order to position a property at the right price."
Predictions for 2012: "There will continue to be a demand for the luxury market, as we have seen this past year. International buyers appear to be demanding and competing for this type of product. Finally, new developments will be well-received."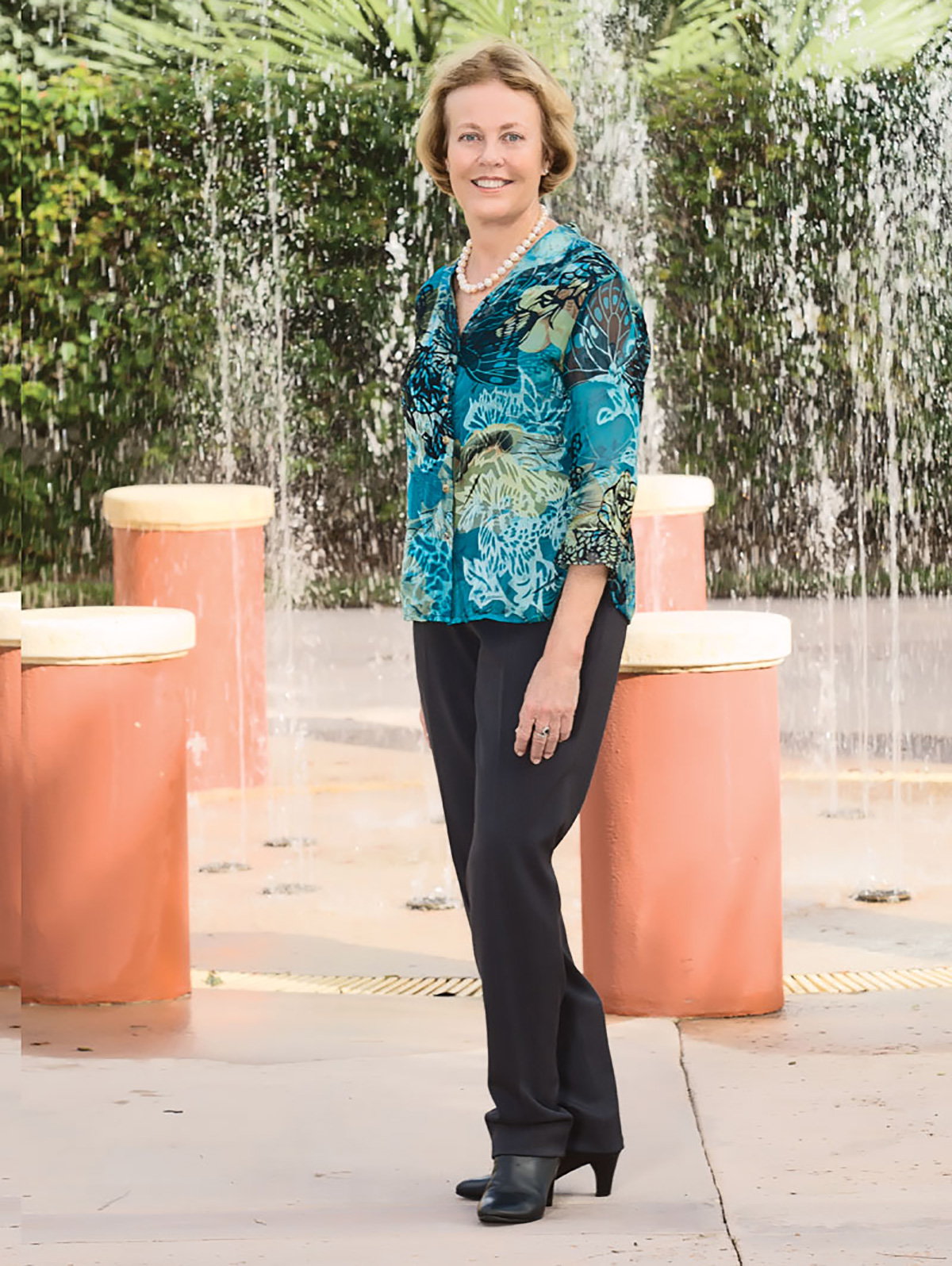 Joan McCaughan
Coldwell Banker
786.390.2025
JM10.com
JMCCKB@AOL.com
This past year has been the best ever for Joan McCaughan — and that's saying something, since the Key Biscayne realtor has been in the business for over 30 years, selling more than $400 million in property. It's a track record that earned her membership into Coldwell Banker's International President's Elite, their club for the top 1% performing agents nationwide. But for McCaughan, it's not numbers that truly makes her feel successful — it's the clients that recommend her to the people that matter to them most. "I have now helped 3 generations of families with their real estate needs," she admits.
Words to Live By: "Do unto others as you would have them do unto you."
Inside Scoop: Buyers: "Cash is still king; however, if you're financing, make sure you're pre-approved and that your credit is great."
Inside Scoop: Sellers: "Presentation and pricing are everything. Buyers have a hard time visualizing."
Predictions for 2012: "The Key Biscayne market should be fantastic! We have gone from 375 condos for sale to 236; and from 150 houses for sale down to 67. While inventory is low, new construction has begun again and will influence the resale market."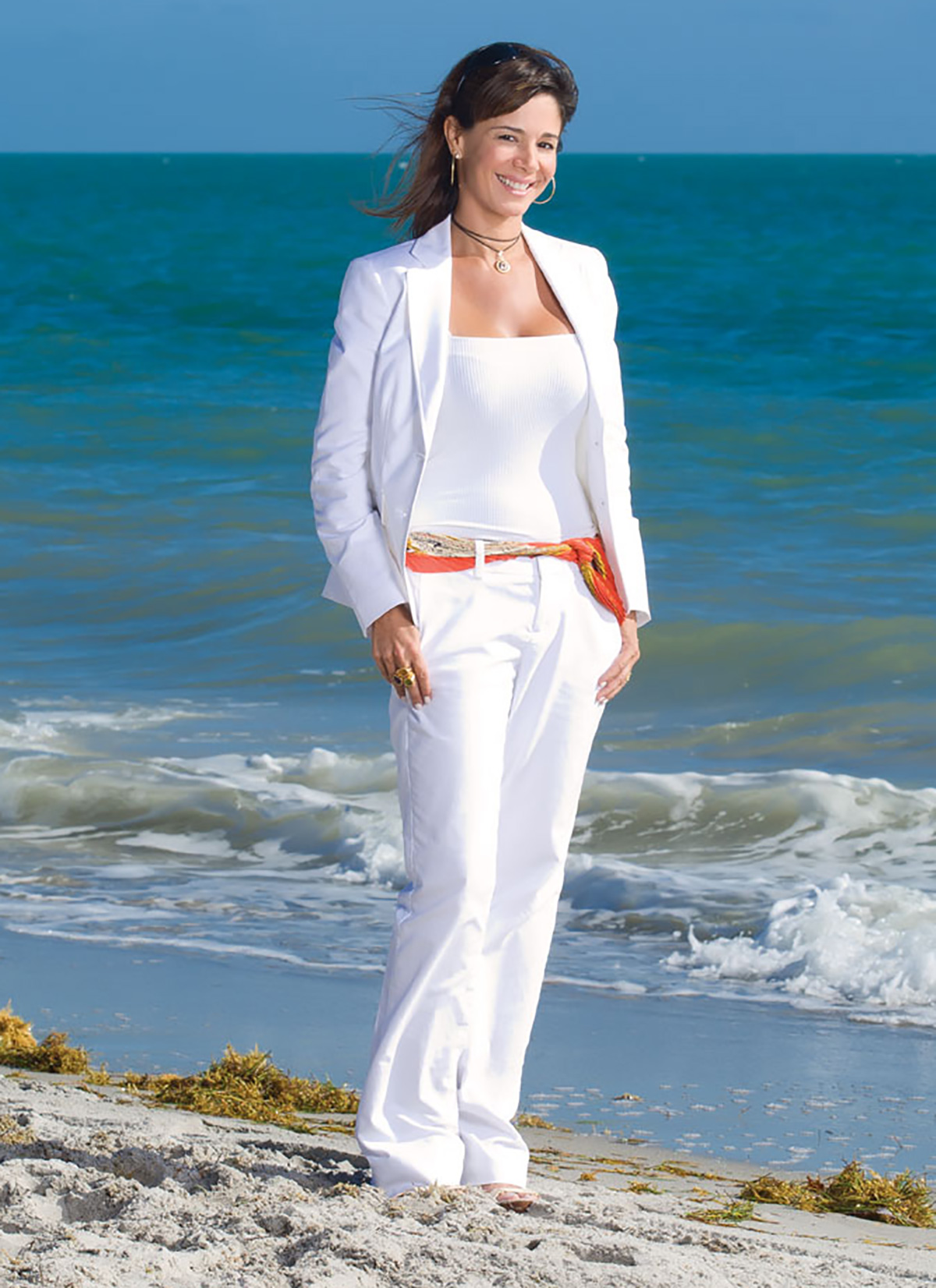 Adriana Montbrun
Fortune International Realty
786.277.3480
AdrianaMontbrun.com
AMontbrun@FIR.com
"I t's all been good news in Key Biscayne," says FIR agent Adriana Montbrun about this past year. "From February through October, many cash buyers made up their minds and bought a home here," she says. The reasons? An active market, plenty of work, security and community activities…Montbrun's list goes on. "When you read in the news that prices in Miami have been depreciating 30%, the truth is that the average price per square foot for Key Biscayne has increased 15% compared to the year before," she says. Montbrun's background in engineering and consulting, combined with her commitment to understanding clients' personal needs and a deep knowledge of the market, have uniquely positioned her to take advantage of Key Biscayne's many great assets, converting them into a stellar sales record. "With market information and my professional advice, they can make smart decisions for themselves and their families," she says.
Words To Live By: "Make people feel valued, and listen to them. Putting myself in the shoes of my clients is likely the most difficult aspect of the business. Luckily, my clients consistently tell me that's what I do best."
Inside Tip: Buyers: "Don't give up…buy and stop renting. Search for the deals. They are still around!"
Inside Tip: Sellers: "Right now, we're seeing the lowest inventory we've had in the past 3 years, and demand is growing by the minute. Set your price right, sell and move on. Now is the time!"
Predictions for 2012: "We'll see more sales and less inventory. Prices in Key Biscayne will go up!"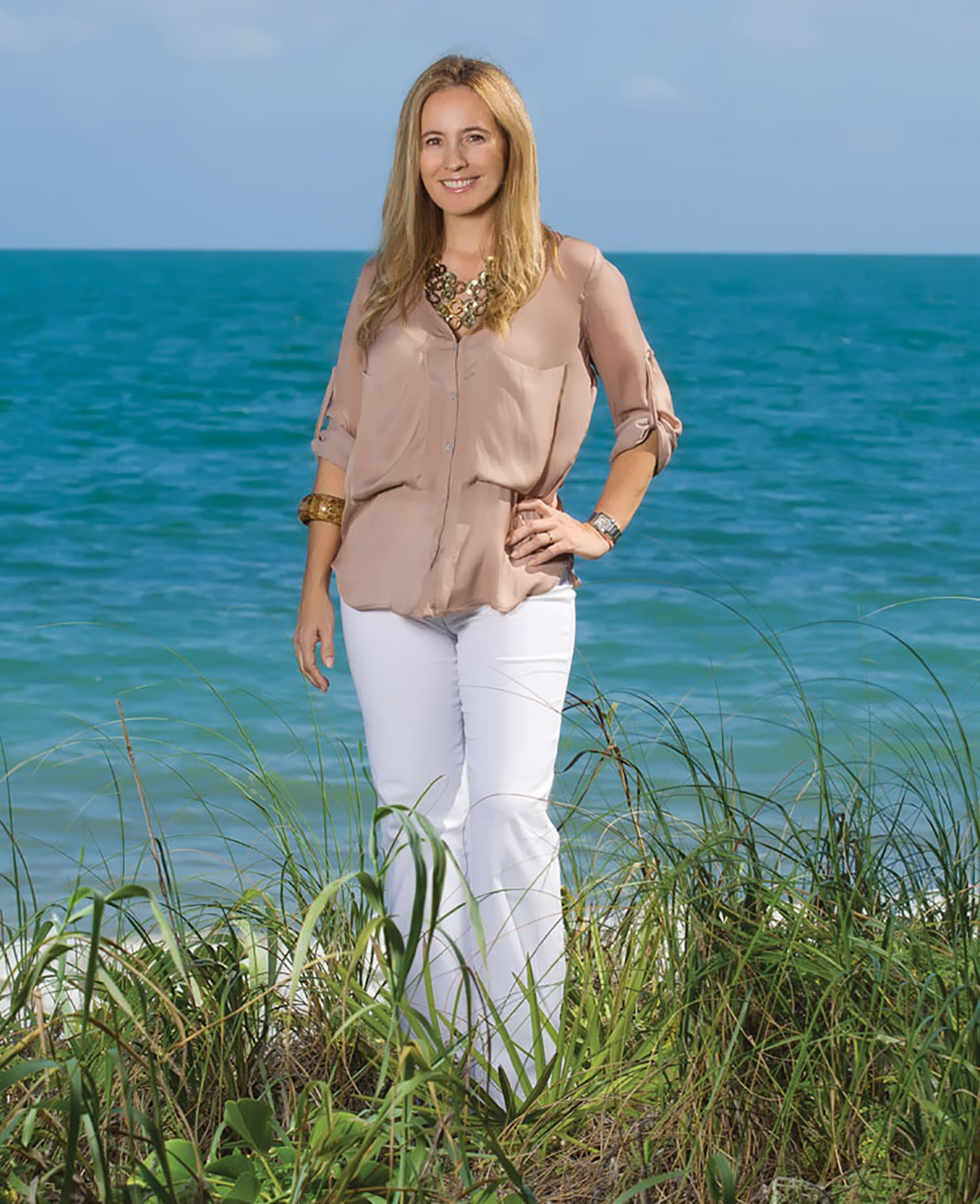 Florencia Moni
EWM Realtors
786.200.4867
EWM.com
Flonnc@Comcast.net
Florencia Moni has been a top real estate producer for years, most recently with the EWM team in Key Biscayne. The secret to her success? The hardest aspects of the job are actually the parts she loves most. "I love the challenge of finding the best options for my clients and friends," she admits. Moni knows that everyone has different needs when searching for their perfect home, and thrives on finding them that perfect match. When she's not busy with her real estate work, she enjoys spending time with her husband and 3 daughters. "It's great to live in Key Biscayne because it means our children are raised in a safe and peaceful environment," she says. "I've been here for 10 years, and I'm still thankful everyday for being able to live in paradise!"
Words to Live By: "Here is my secret, which cannot be put simpler than in the words of Antoine de Saint-Exupéry: 'Only with the heart one can see rightly, what's essential is invisible to the eye' — I've experienced this first-hand."
Inside Scoop: Buyers: "You must do research and think about all aspects beyond the front door. Take advantage of your realtor's knowledge and the community. Find something that works for every member of the family, and just like a book, never judge a home by its exterior."
Inside Scoop: Sellers: "For your house to stand out from the crowd, you'll have to listen to what buyers are telling you and make sure your house is priced well enough and in good enough condition. It's important to have the house ready to be sold."
Predictions for 2012: "Slowly but surely, the real estate market is getting better."
Michelle Shurtleff
Great Properties Int'l Realty
305.299.2062
GreatPropertiesIntl.com
MShurt2910@AOL.com
Michelle Shurtleff loves her job. "I look forward to my day as soon as I wake up," she admits. That's because Shurtleff thrives on going the extra mile to make sure that her clients find a home that truly lives up to their dreams. "My biggest success is being able to find the perfect house for each customer," she says. "I love when they call me and tell me, 'Thank you, we love our home!'" Shurtleff's positive attitude extends to every part of her career. "I don't see my job as hard. I'm a firm believer that every bump along the way has a solution," she says. "Every day is a choice. Either you choose to be happy, or you choose to be sad and complicated. I choose to be happy!"
Words to Live By: "If we all go out of our way daily to make one person happy or help one person with a genuine gesture of kindness, our world would be an even better place to live."
Inside Scoop: Buyers: "Ask a professional for a report that states latest sales and what is currently on the market. You'll realize our market is quite healthy compared to other areas."
Inside Scoop: Sellers: "Price your properties right because if they're overpriced, they will just sit in the market and you'll end up frustrated when they don't sell."
Predictions for 2012: "I think 2012 will be a great year, with an even stabler market."