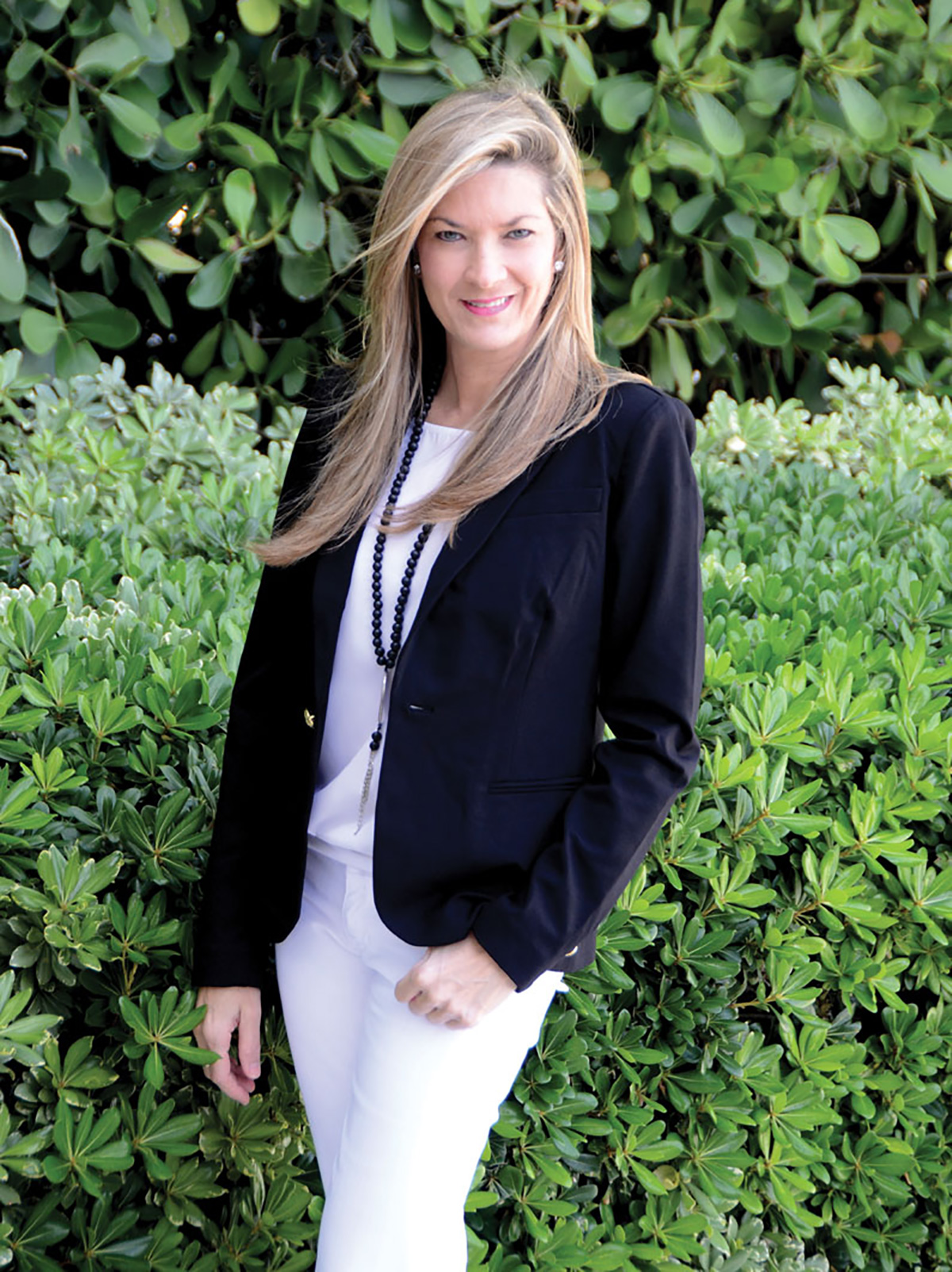 Brigitte Nachtigall
Great Properties Int'l Realty
305.710.9664
NachtigB@BellSouth.net
GreatPropertiesIntl.com
For Brigitte Nachtigall, a life in real estate was love at first sight. "I took a job in a small real estate office on Key Biscayne one summer and it ended up being my career," she says. "It was my destiny." Nachtigall loved that the job drew on so many areas of knowledge including her background in marketing and public relations as well as finance, architecture and interior design. Since then, she's built a highly successful business, focused right here on Key Biscayne. "I like to be 5 minutes away from my listings because it's imperative to be available when the buyer is ready to see a property." Throughout all her years in the business, she's seen a lot. "I always say that one day I would like to write a book about my experiences," she says. "Every client has a world of their own and every property has a story behind it. It's always an honor when clients trust me to guide them through such a huge decision."
Dream Feature: "Size is less important to me than having a house with a beach and a great view. I also like high ceilings and tons of natural light."
Advice For Buyers: "In real estate, it's all about location. You can always change the inside of a property, but you can't change the location. I also tell buyers to make sure they absolutely love what they're buying. Don't compromise if it isn't what really makes you happy."
Advice For Sellers: "It's very important for sellers to have all the facts and do a market analysis in order to price the property right. I also urge my sellers to be flexible with showings: When a buyer is ready to see a property, you have to make it happen."
Predictions For 2014: "I believe and genuinely hope that the real estate market will continue to be active in 2014 as it has been in 2012 and 2013. Miami has become an incredible metropolitan city and it will continue to grow and prosper for years to come."
Cristian Gonzalez Black
Fortune International Realty
305.775.3426
CBlack@FIR.com
DougAndAl.com
Cristian Gonzalez Black laughs when asked about what inspired his career in real estate. "I enjoyed playing Monopoly as a child," he quips. "But more seriously, it was because of my best friend, Al Martinez. He took me under his wing and the rest is history." And Gonzalez Black hasn't looked back since. "Every day brings something new," he says. "I deal with customers from all over the world who have different needs and reasons to move to Key Biscayne. Each day it's a learning experience." Most recently, the realtor has had to meet the new challenge of a growing demand for properties in the face of low inventory levels. "Increasing advertising and property exposure is a good way to get new listings," he notes. "Overall, it has been a fantastic year in the real estate market. The recovery has been amazing." And he can see why: For him, Key Biscayne is a special place. "It's a piece of paradise in a fast-growing city," he says.
Dream Feature: "It's nice to have a mix of direct ocean views during the day and Miami's city skyline in the evening."
Advice For Buyers: "Location, location, location and hurry, hurry, hurry. Things are moving faster than ever!"
Advice For Sellers: "Get informed about market activity and comps, and price yourself competitively."
Predictions For 2014: "Increasing demand and decreasing levels of inventory will probably lead to a tendency for prices to keep rising."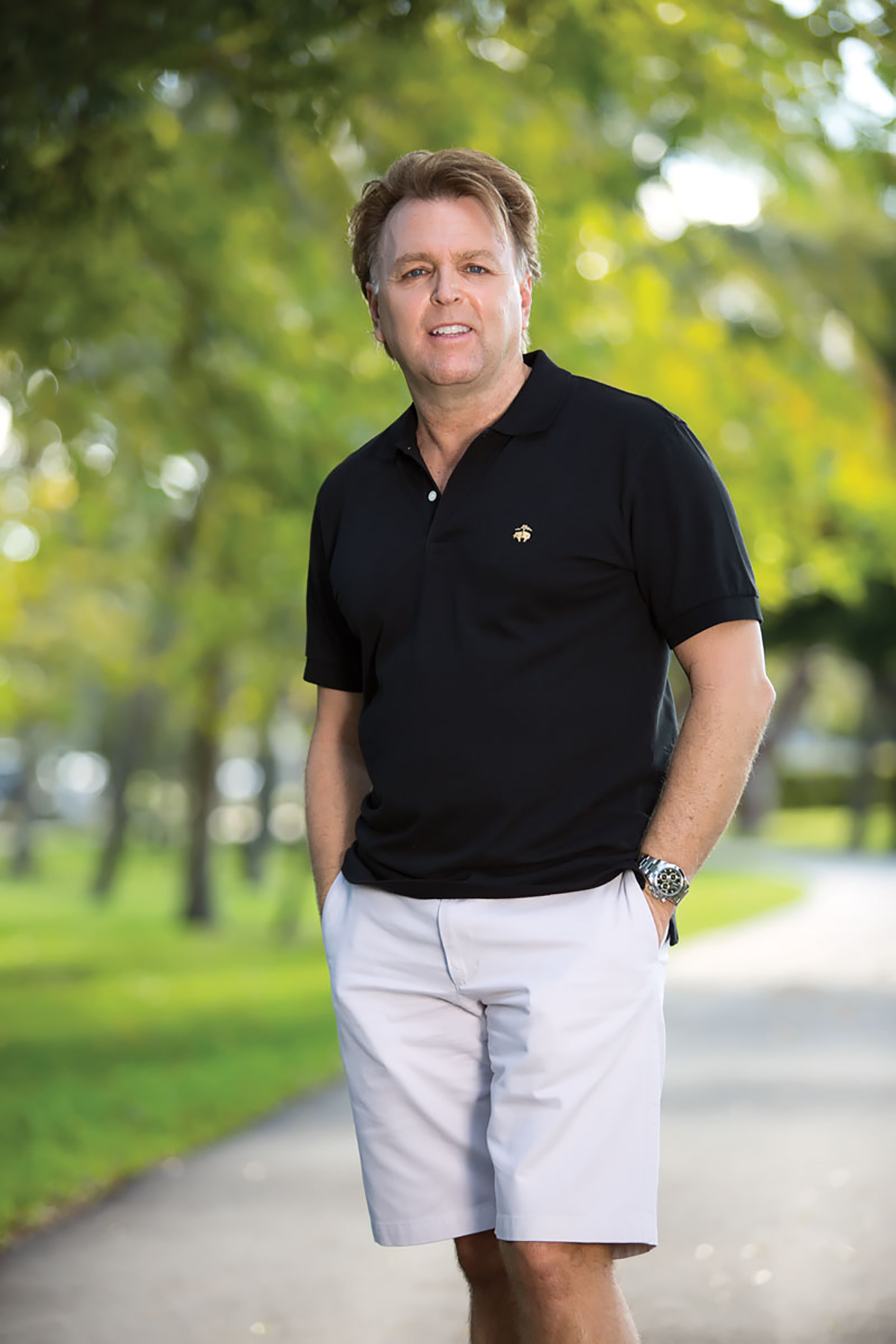 Doug Kinsley
Fortune International Realty
305.215.5900
Doug@FIR.com
DougAndAl.com
Doug Kinsley has always known that the real estate industry was where he wanted to be. "Real estate was in my blood from a very young age," he says. "I knew this industry was my calling." After 33 years in the business, he still can't imagine wanting to do anything else. "I love the spontaneity of each day being different because you never know what or who a new day will bring," he says. "It's totally exciting." But Kinsley doesn't just love the job, he also excels at it. With a degree in accounting, he has special insight into the numbers and organizational side of the business, and as part of Fortune International Realty is tied in with an agency with years of experience, a heavy advertising policy, extensive international exposure and 24/7 availability. "I feel every transaction is a sign of success," he says.
Dream Feature: "View, view and view! An apartment with amazing ocean, bay, island, sunset and Miami skyline vistas is very special."
Advice For Buyers: "Be open-minded. Many buyers end up purchasing a property which is totally different than they initially sought."
Advice For Sellers: "Price it right and remove the clutter."
Predictions For 2014: "I predict very low inventory levels and higher prices."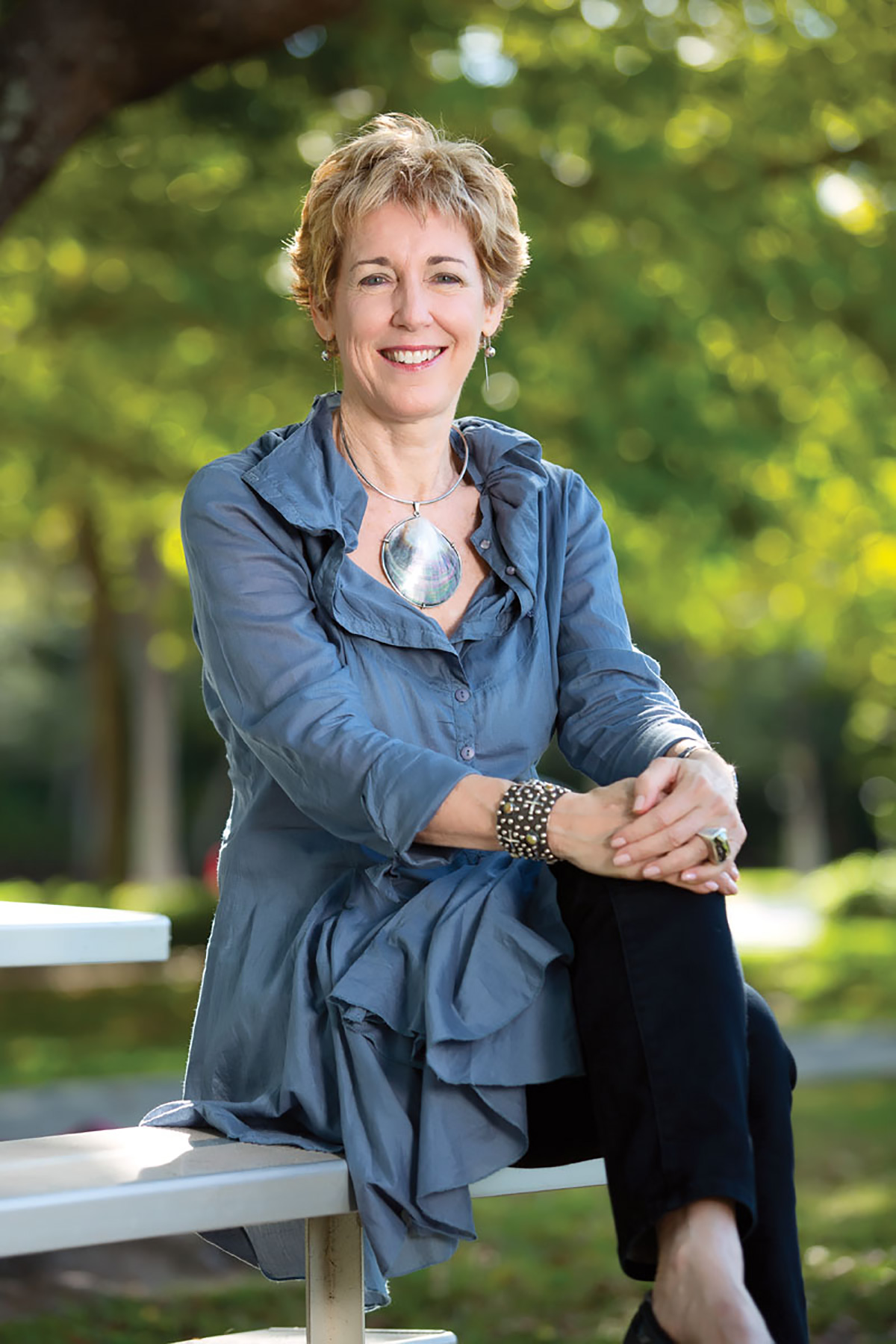 Kari Madera, PA
Fortune International Realty
305.439.3998
Kari@FIR.com
KariMadera.com
For Kari Madera of Fortune International Realty, 2013 was one for the record books. "It was another incredible sales year, both on and off Key Biscayne," she says. Madera knows and loves the island well…as she ought to, she's been a realtor and resident of the island for 32 years. Madera made the move into real estate decades ago after working in hotel management. "It seemed like a natural progression," she recalls. Since then, she's thrived in the business, thanks partly to her love of client interaction and negotiation. Madera believes the biggest challenge currently facing her at work is the lack of inventory on hand. Her solution? "Forge ahead," she asserts. When she's not hard at work selling properties, Madera enjoys getting outside and enjoying nature through hiking and camping.
Dream Feature: "For me, the ultimate dream feature is the feel of a property."
Advice for Buyers: "Call me."
Advice For Sellers: "Call me."
Predictions For 2014: "North Americans, primarily from the Northeast, are emerging as strong players due to our having no state income tax and them being already accustomed to expensive properties. When you compare our prices with other world centers, we are fairly inexpensive."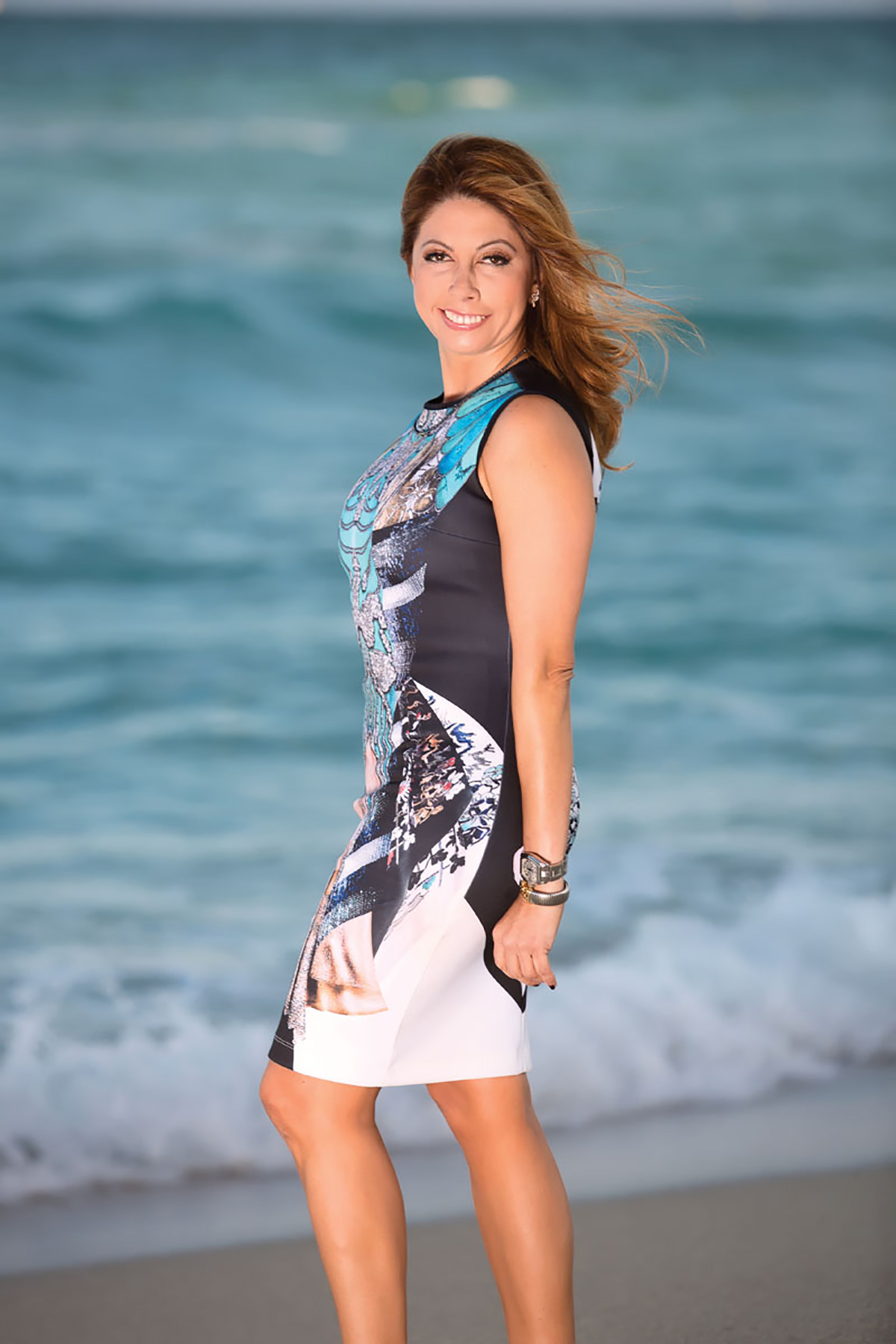 Monica Venegas
Venegas International Group
786.567.4122
MVenegas@VenegasInternationalGroup.com
VenegasInternationalGroup.com
Monica Venegas wanted to create a distinct type of real estate firm, one that took her experience in the private banking industry and translated it into a boutique, personalized approach to the industry. "The high-end luxury market is very competitive but my developments have an unparalleled quality to them," she says. "it goes perfect with my background." Those developments include Château Beach Residences, which Venegas' firm achieved to sell 95% of the project in a remarkably short period of time. Subsequently her firm introduces the even more opulent Château Ocean Residences an exclusive boutique development that will have only 58 families in 300 linear feet of oceanfront with residences from 3,500sqft to 7,000sqft.The high-level of service her firm provides has also made it the choice of a unique clientele, including important figures, celebrities, and even royalty. Venegas won't name names, though. "I like to respect their confidentiality, its part of our approach" she says.and she can understand why the international jet set have their eyes on Miami. "The city is progressing into a contemporary metropolis, with an abundance of new museums and arts venues," she says. "it's also positioned in the global sales chart as the 5th city with the highest price per square feet for the ultra luxury properties"
Dream Feature: "I'd have to go with the corner penthouse design from the Château Ocean Residences, its truly an extraordinary glass sanctuary in the sky"
Advice For Buyers: "Do your research! it's very simple: in this highly competitive market, the buyer is empowered with many options, from amenities to location. Buyers need to be well-advised to make savvy decisions."
Advice For Sellers: "strategically price your property based on the current market and relative comparisons. Avoid a frugal mentality when contemplating offers."
Predictions For 2014: "I'm looking forward to seeing our city further evolve into a cosmopolitan mecca, as well as a culturecapital with the subsequent additions of diverse museums, galleries and performance spaces.The ultra luxury market will continue to strengthen; it's a trend
to sell!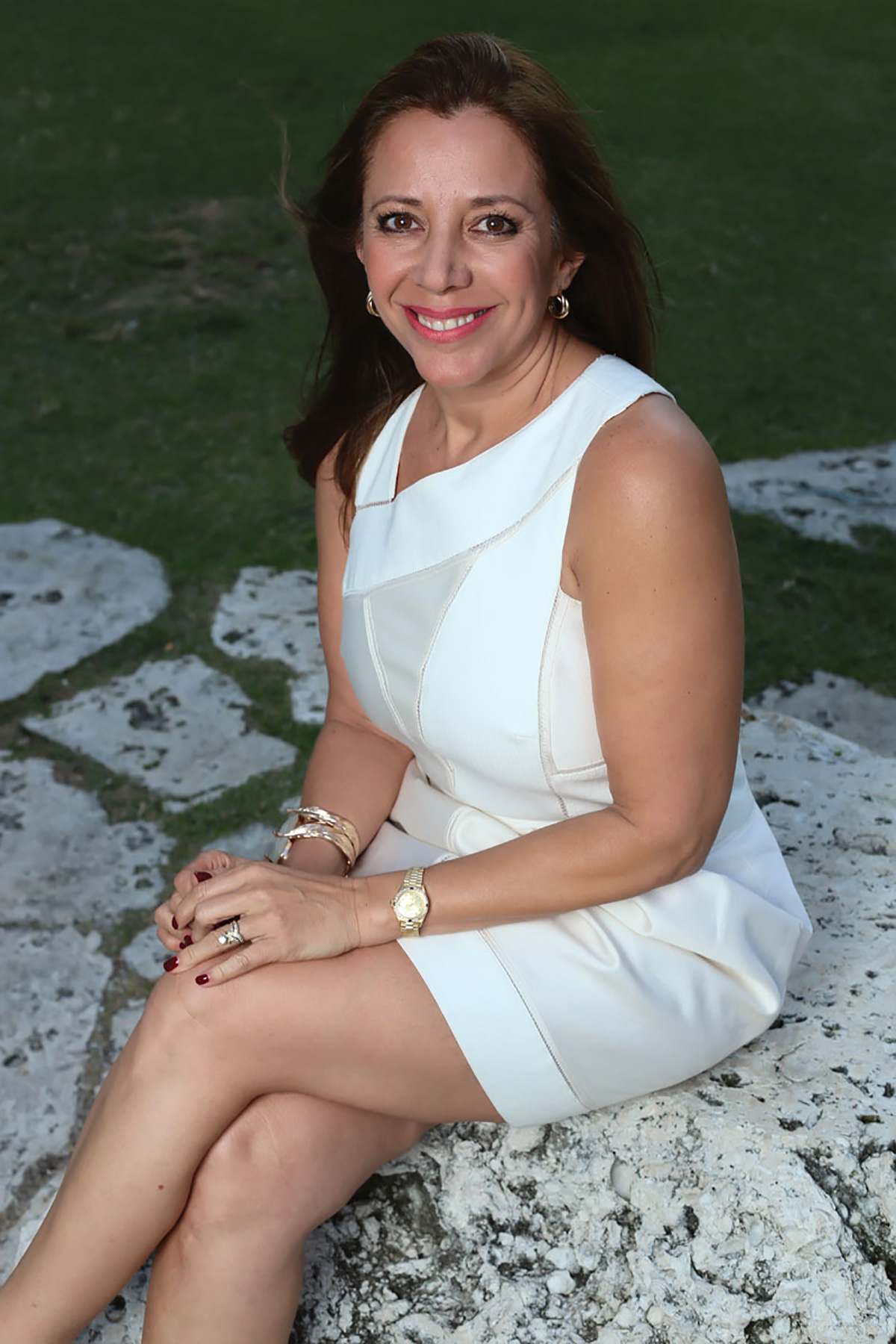 Mathy Garcia Chesnick
Paraiso Bay/The Related Group
786.473.7998
MathyGarcia@Gmail.com
ParaisoBay.com
Mathy Garcia Chesnick came into a career in real estate from an unexpected place: working as a fashion designer running her own clothing store in Puerto Vallarta, Mexico. "I quickly realized my penchant for sales was stronger than that for fashion design," she recalls. Real estate also satisfied her desire to interact with people, helping them through some of the biggest choices of their lives. For 15 years, she's helped clients find their perfect property with development powerhouse The Related Group. Her commitment to great service — and fluency in Spanish, English, French and Italian — has helped make her a success: Garcia Chesnick currently serves as Director Of Sales for The Related Group's stunning Paraiso Bay project. "You want to buy from the best, from a developer that has a proven track record," she says. "Just by driving around Miami, you can see that many of the beautiful buildings and neighborhoods around are all Related Group projects."
Dream Feature: "Amazing ocean views."
Advice For Buyers: "Find the location that fits your lifestyle the best. You can love a property but if the location doesn't fit your lifestyle, you'll likely regret it later."
Advice For Sellers: "Call me! I can help."
Predictions For 2014: "Prices in all waterfront properties will continue to increase as waterfront lots become more and more scarce as Miami continues to become more prominent worldwide as a destination."
Alejandra Castillo
Fortune Development Sales
& Related Realty
786.327.9995
ACastillo@Fortune-Network.com
ParaisoBay.com / SLSBrickell.com / BaltusHouse.com
Alejandra Castillo feels privileged to be able to work with Fortune and The Related Group selling some of the top properties in Miami. A top-producing agent for their Icon Bay development, she's also working with SLS Brickell, Baltus House in The Design District, and the hot Paraiso Bay project in Edgewater. "Paraiso Bay has the best water views, wide balconies, an amazing beach club and over 2 acres just in its common areas alone," she says. "If you want to be living the urban, sophisticated Miami lifestyle, I have a variety of options and prices in the nicest locations in the city." Originally, Castillo planned to study real estate law, but a gig assisting the VP of Sales for Fortune Development Sales put her on a new course. "I knew real estate sales was the perfect fit for me," she says. "It's my passion!"
Dream Feature: "A big family room with high ceilings and an open kitchen…and if it has a beautiful view, that's even better."
Advice For Buyers: "Focus on finding what's important about a property that's in a great location at a fair market price."
Advice For Sellers: "First, to sell the property, you must also sell the neighborhood; Next, think about functional qualities vs. emotional qualities; and finally, price it right and stage it right!"
Predictions For 2014: "The real estate market will keep growing; plans are actually reality now, with pre-construction buildings now standing.
Carlos Coto
ONE Sotheby's International Realty
305.803.3059
Carlos@TheCotoGroup.com
KeyBiscayneToday.com
Carlos Coto started out his working life in an unexpected way for one of the island's top real estate agents — as a high school Biology & Chemistry teacher. "In the early '70s, I bought and remodeled my first house, then sold it a year later for a 50% profit and realized real estate was a parallel profession for me." Since then, Coto has excelled in his chosen field, but for him, great sales are only part of the appeal. "My biggest personal success is that I get to work with my children each day," he says. Daughter Claudine and son Victor join Carlos to make up The Coto Group, bringing with them a strong international network, a data-driven analytical approach and online marketing savvy. The group also benefits from their affiliation with ONE Sotheby's International Realty. "I'm proud that our brand is associated with the best of the best," he says.
Dream Feature: "At one time, having a waterfront house was my goal. At this point in my life, I love living in a more carefree place where I can lock up, go on vacation and not have to worry about anything."
Advice For Buyers: "I know it's a bit cliché, but when buying a property, the old adage of 'location, location, location' will always hold true!"
Advice For Sellers: "Don't sell your property unless you absolutely have to. I regret selling every property that I've owned over the course of my lifetime."
Predictions For 2014: "As Miami continues to gain recognition and desirability worldwide, our inventory is nearing an all-time low. These factors, coupled with low interest rates and an improving economy, will continue to strengthen real estate demand and values."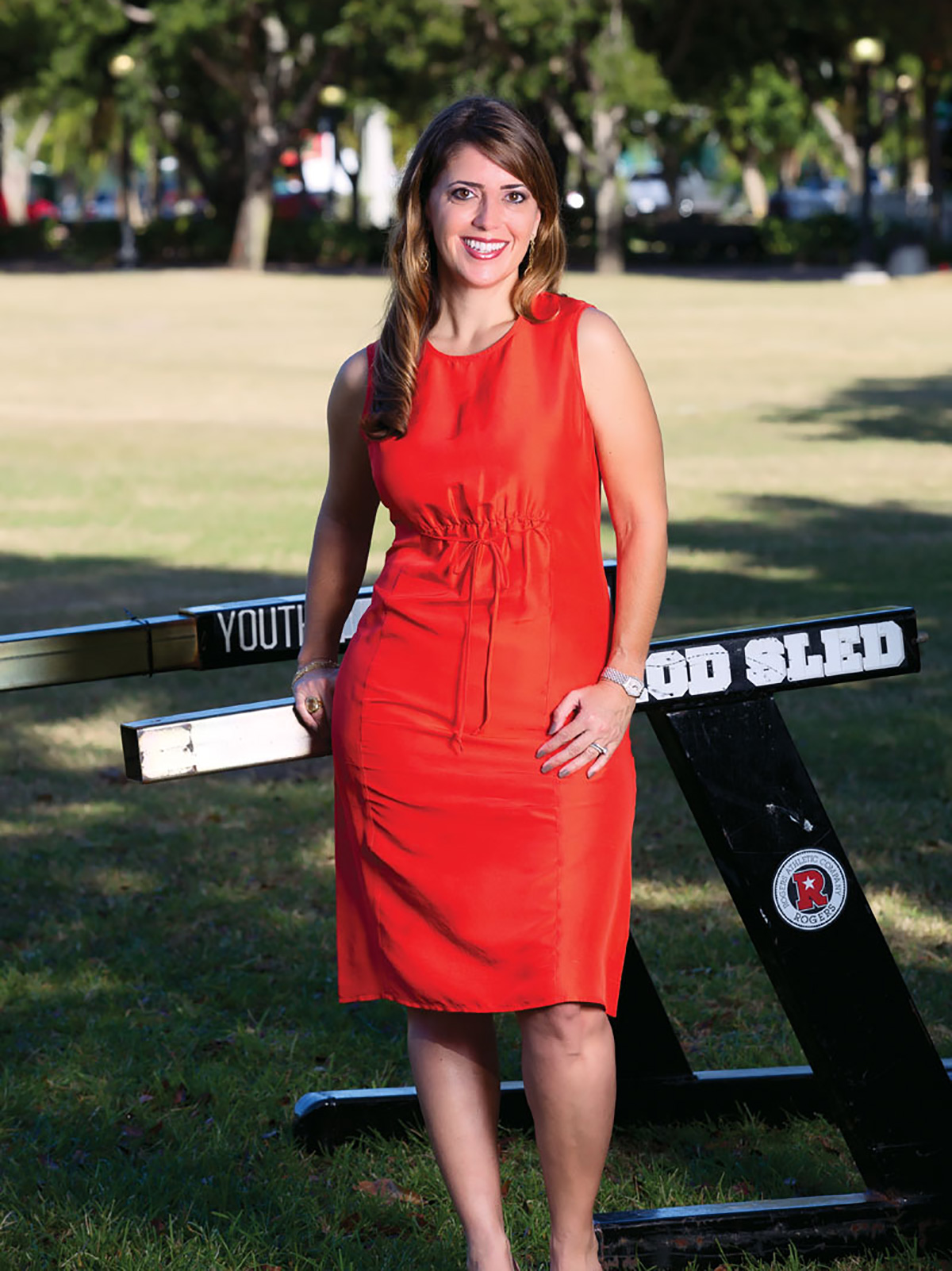 Claudine Coto
ONE Sotheby's International Realty
305.389.6229
Claudine@TheCotoGroup.com
KeyBiscayneToday.com
Claudine Coto has always been exposed to the real estate industry, thanks to the work of her successful realtor father, Carlos Coto. She holds an MBA from Kellogg Business School and spent 16 successful years working in the payments industry, focusing on strategic marketing and international business development. Her sound business background, enthusiasm and perseverance pay off in real estate. "I've found the risks and rewards to be very meaningful," she says. Coto makes up part of one of Miami's top luxury real estate teams, The Coto Group, which this year joined with ONE Sotheby's International Realty. As a leader in international luxury real estate, ONE Sotheby's is quickly moving to own the market in some of South Florida's finest destinations. "ONE provides added tools and best practices to helps us be more efficient, allowing us to do what we love best — to build one-on-one relationships with our clients," she says. "Together, ONE Sotheby's and The Coto Group are a powerful force!"
Dream Feature: "Personally, I love an oasis in the backyard. We're just getting started on an exterior remodel effort. I can't wait!"
Advice For Buyers: "Be educated and ready. Know the market well so that when an opportunity becomes available, you know firsthand if it's the right fit for you."
Advice For Sellers: "Choose an expert realtor with a proven track record, very intimate knowledge of the market and a commitment to achieving your goals in terms of pricing and timing. Have high expectations. After all, it's your home that you're selling."
Predictions For 2014: "While prices will continue to rise, the pace will not be as great as what we've experienced over the last year. Inventory may start to increase as some sellers are showing unrealistic expectations of the value of their homes."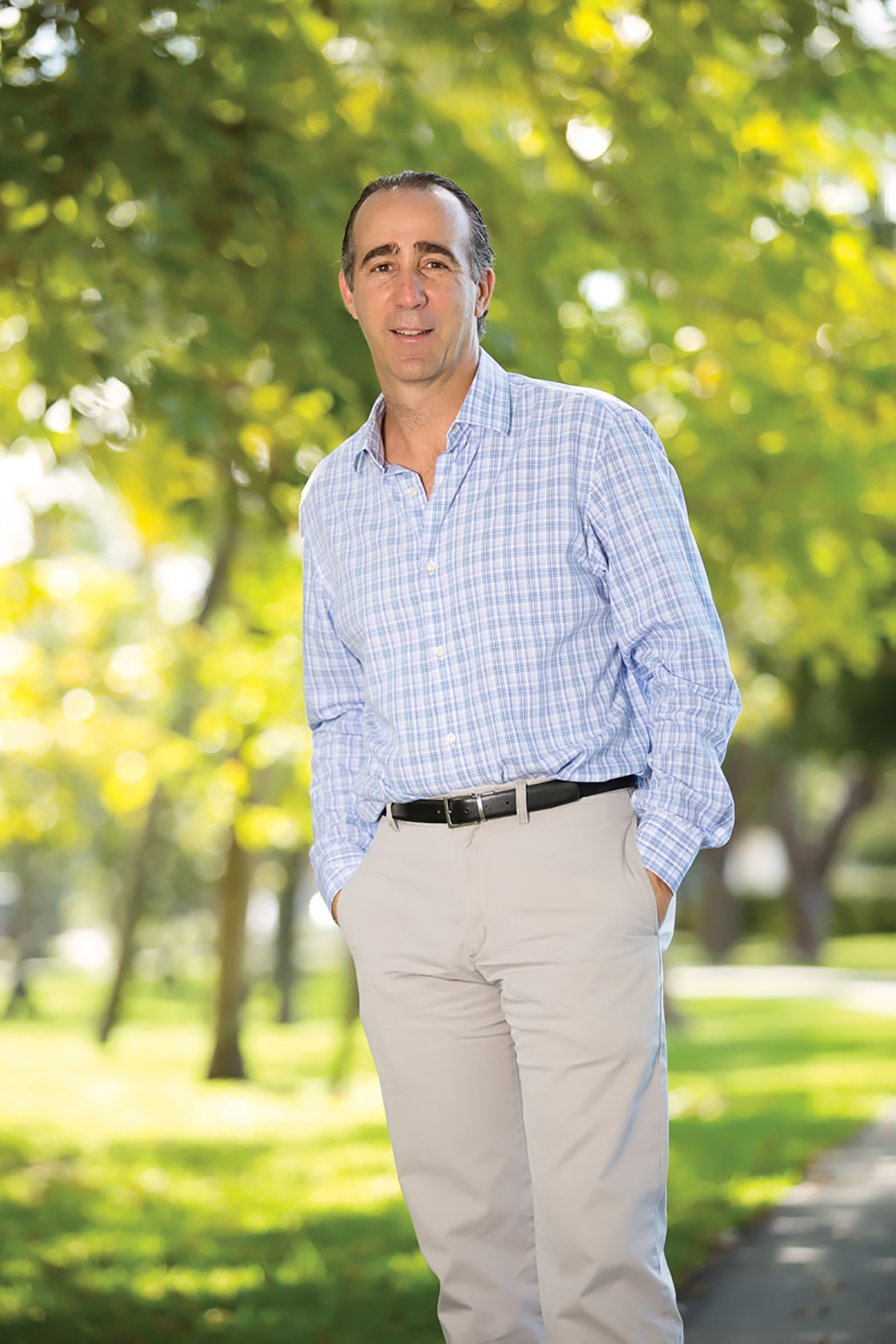 Daniel Gaviria
Great Properties Int'l Realty
305.582.4800
DanielGGaviria@Hotmail.com
DanielGaviriaRealEstate.com
For Daniel Gaviria, waking up each morning not knowing what to expect is part of the appeal of his job. "I like the challenge of working in an environment that's constantly changing," he says. "No two days are ever alike." That's saying something, given that Gaviria has clocked over 20 years in the business. "There's no greater satisfaction than getting a difficult deal to close," he says. Gaviria believes the biggest challenge facing today's industry is a surprising one: overconfidence. "In part, this is what led to the bust," he cautions. "Investing in real estate should be done with much thought and preparation." That means partnering with the right people, and Gaviria is confident that his team at Great Properties International's offices in Key Biscayne and Doral fit the bill. "Our agents are dedicated, knowledgeable and love their jobs," he says. "We focus our efforts on marketing and promoting our listings to the maximum effect."
Dream Feature: "A dream property should be right on the beach, so that you can walk right out to the water."
Advice For Buyers: "Get all your financials in order, so that you know exactly how much you can really afford comfortably. When you walk into a property you feel really good about, go for it, even if it needs some cosmetic changes. Those can always be done at a later time."
Advice For Sellers: "Declutter, paint and freshen-up the place. Try to see your property from the perspective of someone who wants to live there and has no attachment to your personal items. Hire a professional, full-time agent with experience and a professional photographer."
Predictions For 2014: "Prices will continue to go up in certain areas. There are many foreign buyers coming to the city who are ready to buy and pay a premium for high-end properties."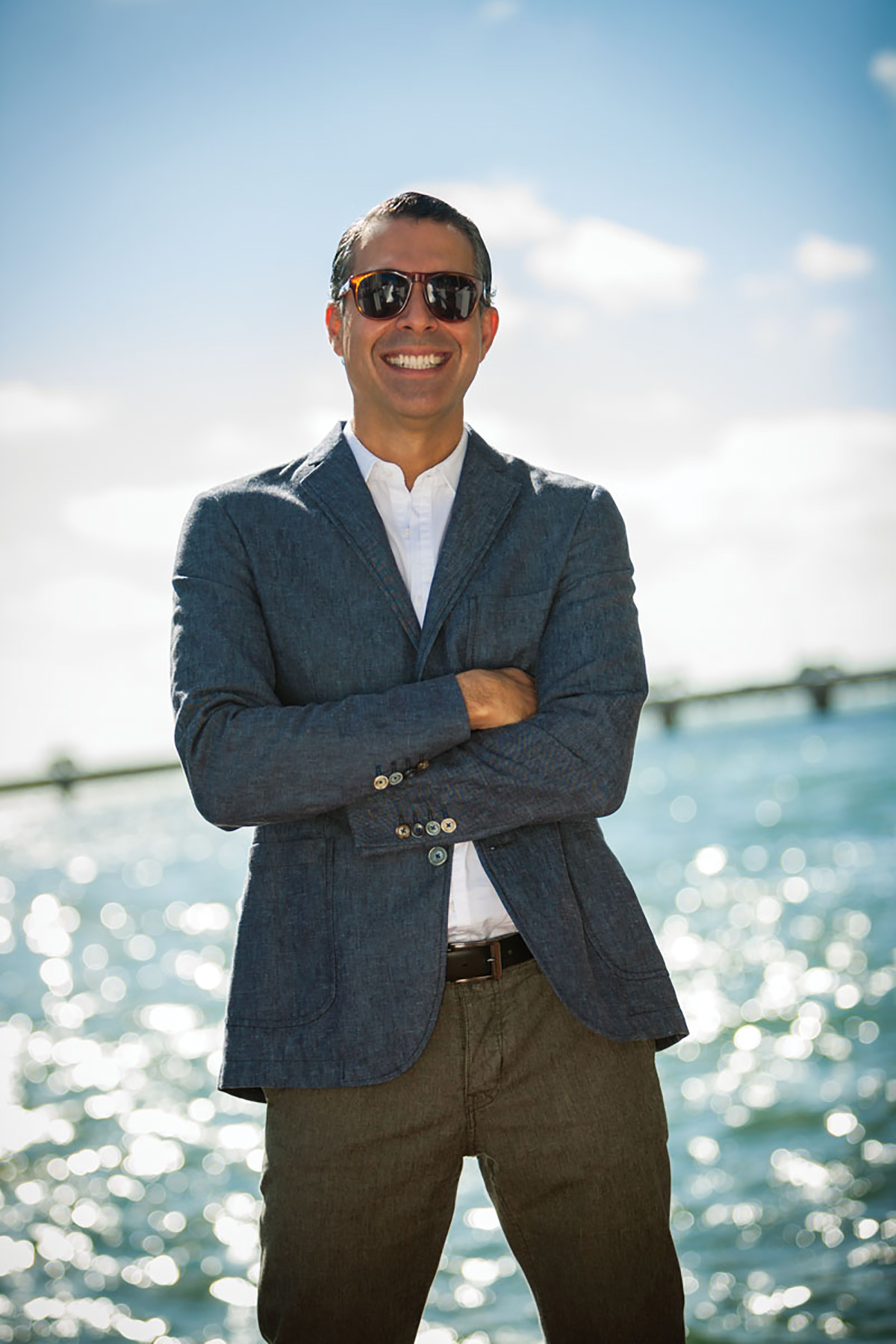 Eloy Carmenate
ONE Sotheby's
305.582.7179
Eloy@EloyC.com
EloyCarmenateGroup.com
When it comes to real estate, Eloy Carmenate plays in the big leagues. He's been in the business for 23 years, and during that time, has been ranked on Wall Street and listed among the top 0.5% of brokers in the U.S. This past year, Carmenate crowned his achievements by representing the Terra Group for sales of their Glass Condominium in SoFi. "The luxury sector has become very competitive," he says. "There are more buildings at 2,000+ sq. ft. than there are buyers." For Carmenate, the secret to beating that obstacle lies in representing exceptional buildings like Glass, which boasts unique features and a choice location. Of course, his attitude is also a powerful asset. "I don't sell real estate, I represent it," he says. "I'm clear, concise and knowledgeable and will fight like a lion on a client's behalf."
Dream Feature: "An open-air courtyard with a BBQ and bar, like the backyard at Soho House. I'm building one now!"
Advice For Buyers: "Make a list of what you want in a property, and be prepared to compromise."
Advice For Sellers: "Be realistic and don't believe the hype."
Predictions For 2014: "I think more properties will be built with a resort component in them."
Photo by Diego Texera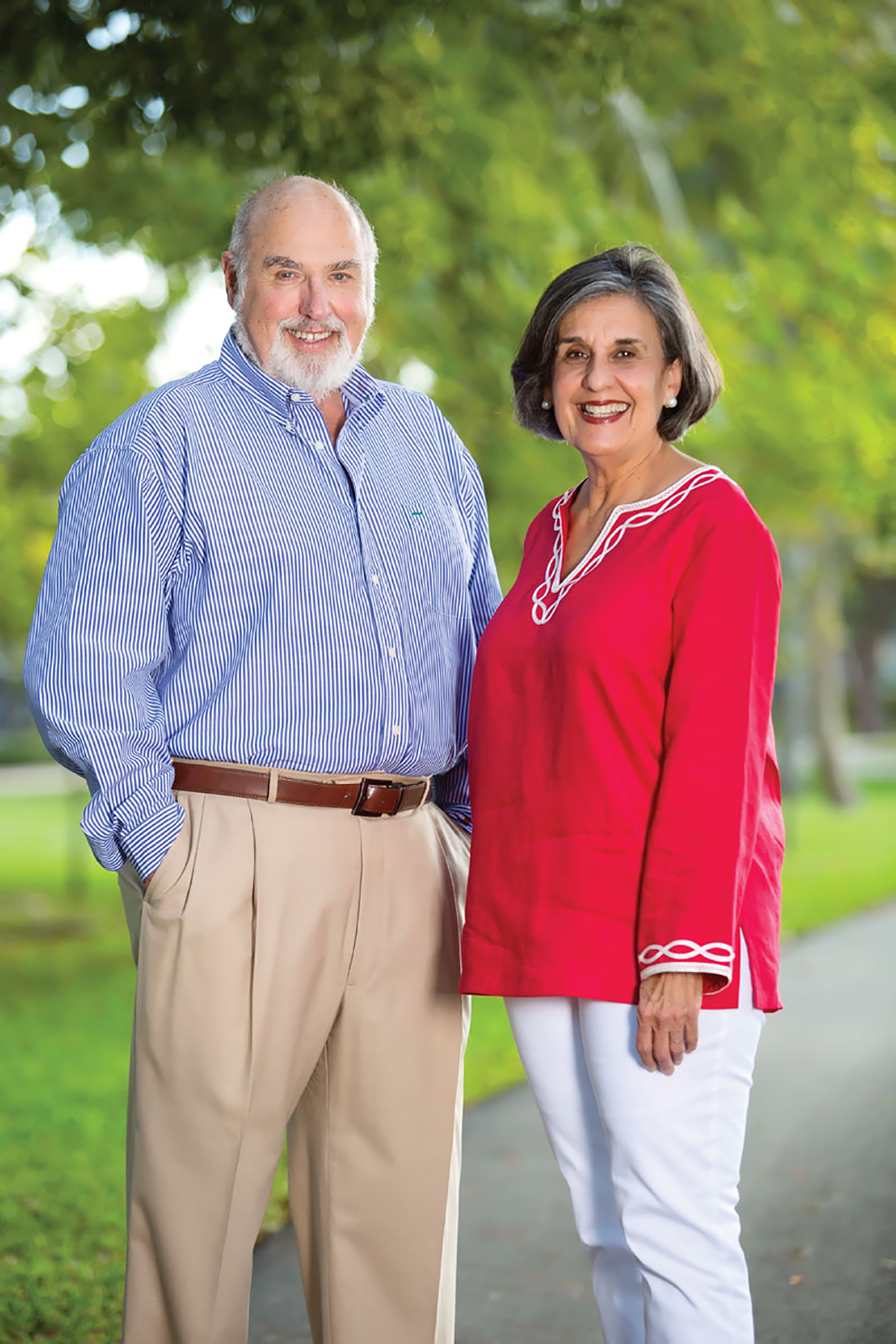 Ceci & Ed Sanchez
Fortune International Realty
305.298.0497 / 305.951.8236
Ceci@RealEstateKeyBiscayne.com RealEstateKeyBiscayne.com
Ceci & Ed Sanchez have a unique way of measuring success. "For us, it's helping people find the right place to settle in and enjoy not only their home but their chosen community," says Ceci. They've had plenty of opportunities to make that happen, and their full-service, first-class approach to real estate has meant that they sometimes have the same families coming back again and again. "We represented one family through the purchasing and selling of 3 homes, and they even thanked us for referring them to a building contractor, an ordeal that can easily turn into a horror story," they say. For Ceci & Ed, it's the personal touch that makes a difference. "In spite of technology, human interaction will always be important," they say. They see it as particularly relevant with one of the region's fastest-growing markets: international buyers. "It's essential to provide personal, professional service in order to accommodate all of their needs."
Dream Feature: "A beach cottage by the sea with a garden."
Advice For Buyers: "Bond with your agent, advise them of your priorities and allow him or her to do their job."
Advice For Sellers: "Correct pricing of a property is essential. Go over market statistics with your agent, depersonalize the home and give the flexibility to the agent to show the property."
Predictions For 2014: "It's going to be a wonderful year for sellers that price their property realistically. Buyers should be ready to act fast when the right property comes along."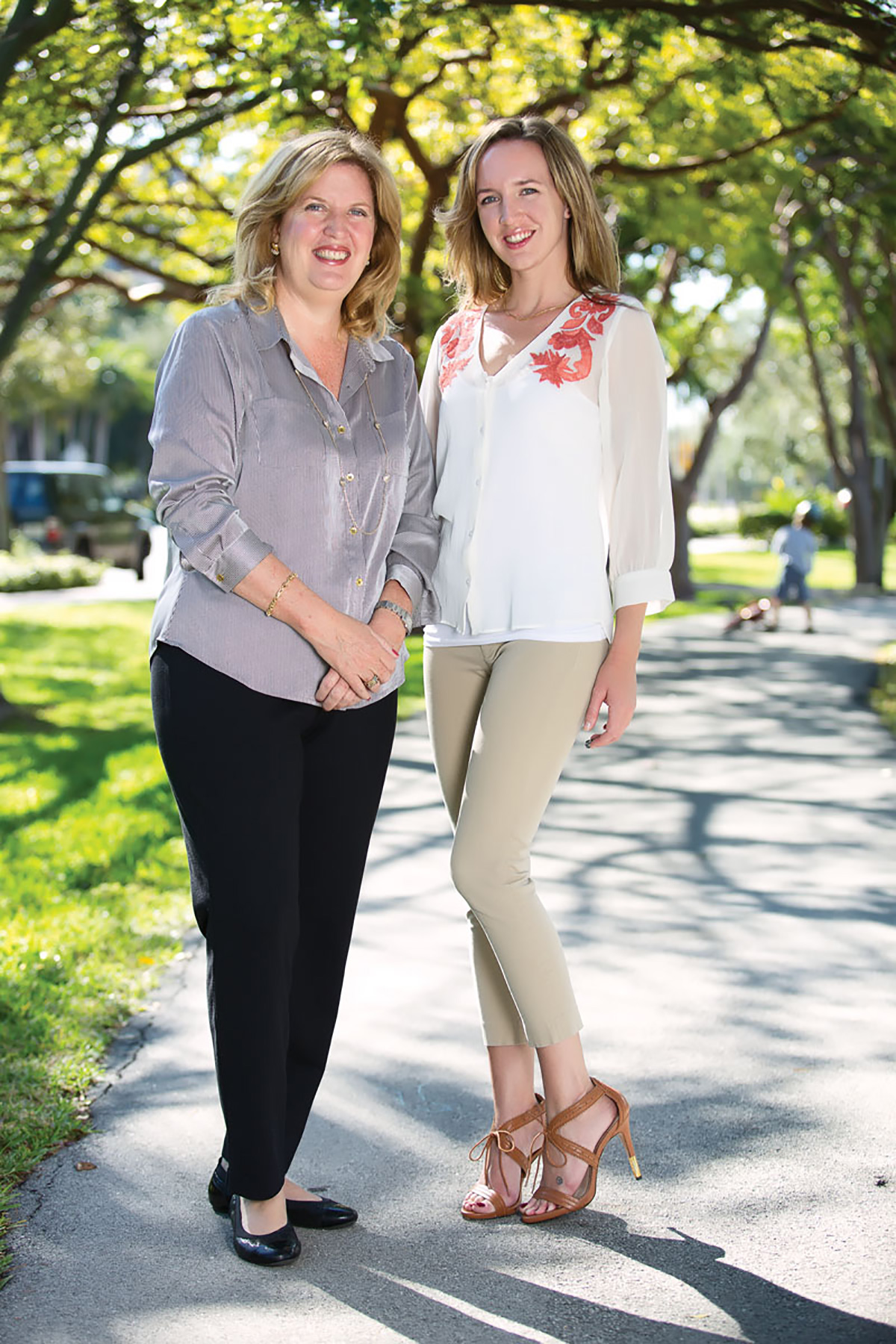 Maureen & Emma Jauregui
Fortune International Realty
305.798.3124 / 786.201.1707
Carter_Jauregui@Yahoo.com; EmmaluJauregui@Gmail.com
LifeOnKeyBiscayne.com
For Maureen & Emma Jauregui, real estate is a family affair. Maureen's mother, Margaret Carter, was also her mentor, a top producer for Key Biscayne real estate since the '70s. When Maureen partnered with her in the '80s, the pair became a true powerhouse with a diverse skillset and expanded network of contacts. One year ago, Emma decided to follow the family tradition, bringing a new range of creative talents and marketing knowledge. "Emma has added tremendous value to our marketing strategies, especially in social media and print publications," Maureen says. In the past year, the pair has sold over $25 million in property on Key Biscayne. "Technology has advanced at such a rapid pace that information moves instantly causing our real estate market to move faster than ever before," they say. "It takes a full-time real estate team, specializing in one area, to stay abreast of these quickly moving trends, thus keeping our clients on top of the market."
Dream Feature: "Location is still king, especially on Key Biscayne. It's the one feature you can't modify after a purchase."
Advice For Buyers: "Timing is everything. Be sure to get good professional advice from a realtor specializing in the area where you're looking to purchase."
Advice For Sellers: "Have your property looking its best and available to show at a moment's notice. And make sure to hire a realtor who's active in your area."
Predictions For 2014: "Given the rapid appreciation that we have enjoyed over the past few years, we believe that real estate prices are beginning to level off somewhat."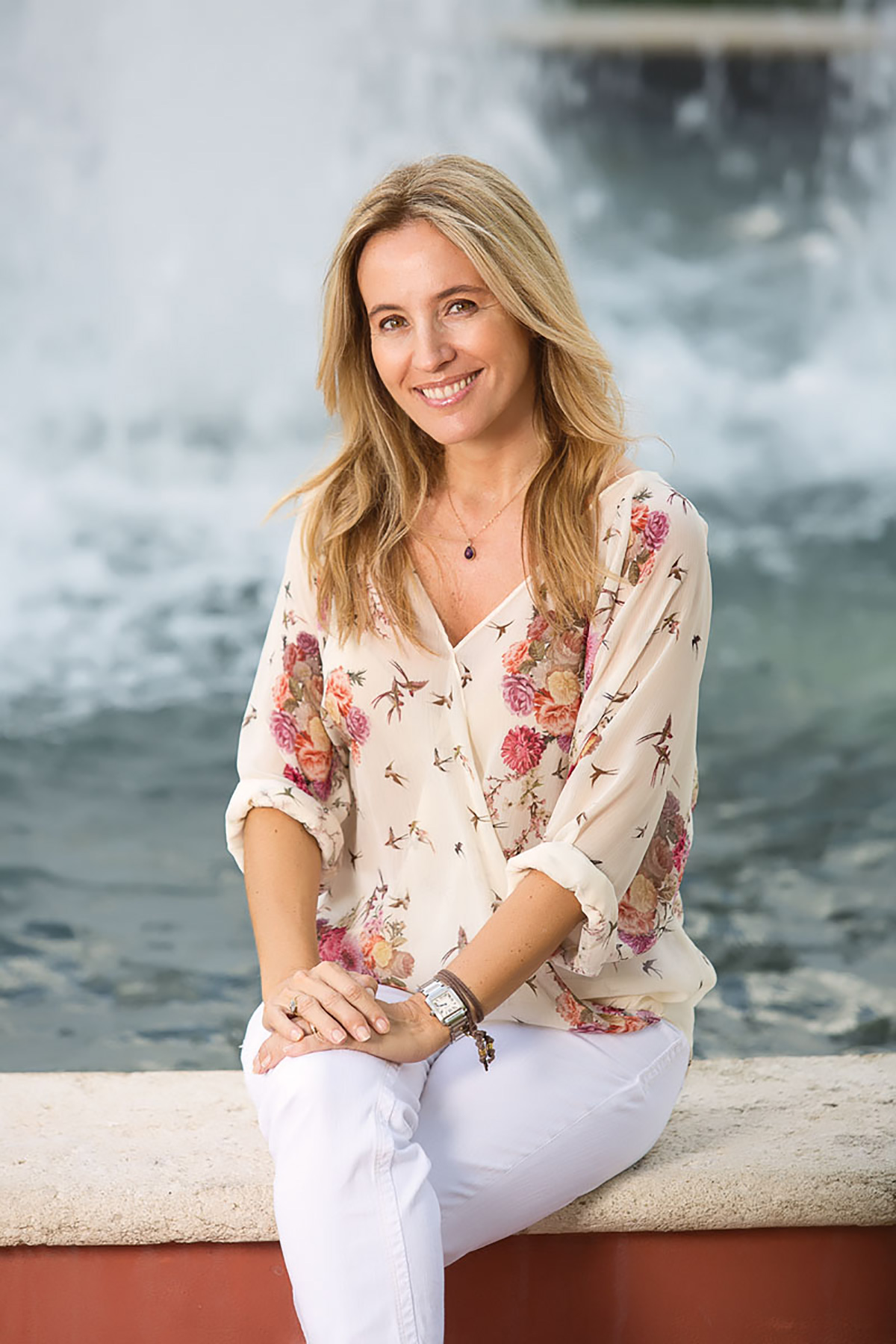 Florencia Moni
EWM Realtors
786.200.4867
FlorMC@Comcast.net
EWM.com
With Florencia Moni's background in finance — which includes a degree in business administration and accounting — it's common sense that she'd have her eye on the numbers when it comes to her work in real estate. "Having worked in finance has helped me understand the market on a deeper level," she says. "Even before I was an agent, I always enjoyed keeping tabs on the evolution of prices and finding great opportunities in real estate. I decided I could help others to find what they were looking for by taking advantage of my background." Moni has lived on Key Biscayne for 12 years, along with her husband and daughters. "There's nothing I love more than being able to spend time with them," she admits. "I feel fortunate not only be living in paradise, but also in a place where the rest of the world wants to invest in."
Dream Feature: "A home with lots of light and entertainment space for family and friends as well as a spacious patio or backyard for pets is so important."
Advice For Buyers: "It's important to trust in the person who's helping find a home since they have a great understanding of the area.
Advice For Sellers: "Aim at a competitive price and show the house as much as you possibly can.
Predictions For 2014: "I see the market stabilizing in the future, however, every day can bring something new.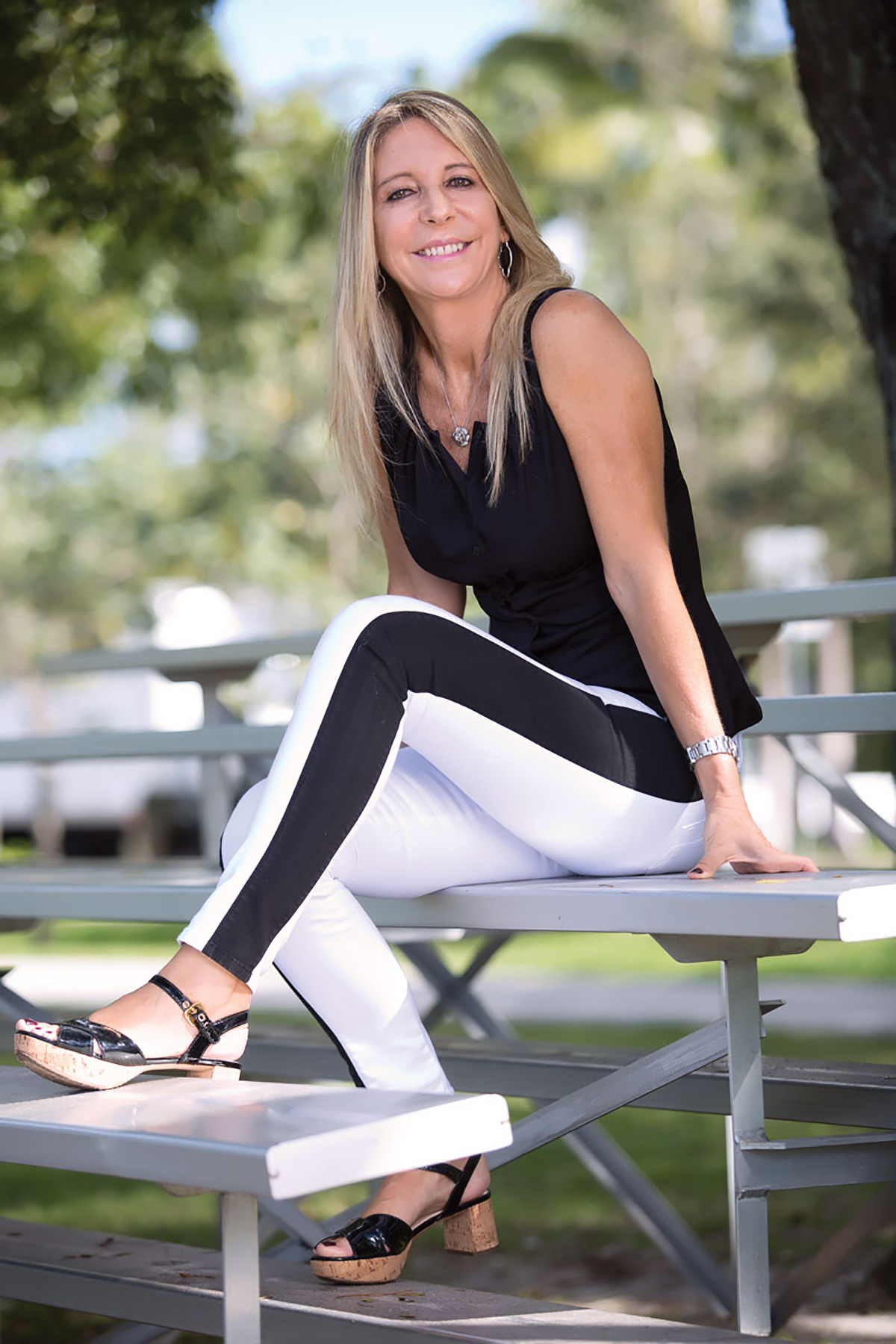 Giulietta Ulloa
EWM/Christie's Realtors
305.710.6620
Giulietta@Ulloa.com
GiuliettaUlloa.com
Giulietta Ulloa loves her home on Key Biscayne. "After 17 years living on the island and raising my younger children here, I still think this is paradise," she says. Her own love for the island and for Miami as a whole helps to fuel her remarkable success in her work as a realtor. In the past year, she's sold properties at SLS in Brickell, Jade Signature in Sunny Isles, Bayhouse in Midtown and Oceana in Key Biscayne, among others. When she's not at work, Ulloa loves getting active. "This year I had so much fun dancing Zumba," she says. "It gives me a lot of energy." She's also excited to watch Miami continue to grow and evolve. "Art fairs, museums, fine restaurants, boat shows — it seems like everything is happening in Miami!"
Dream Feature: "For me, a home should have ample open space, gorgeous views and high-quality finishes. The addition of 'smart home' technology is also a plus!"
Advice For Buyers: "Buy a property as if you will need to sell it easily…that will pay off down the road."
Advice For Sellers: "List your house with a professional — someone who can help you navigate the market."
Predictions For 2014: "I have an optimistic outlook because interest rates are still low and Miami is booming. The trend is for the market to go up."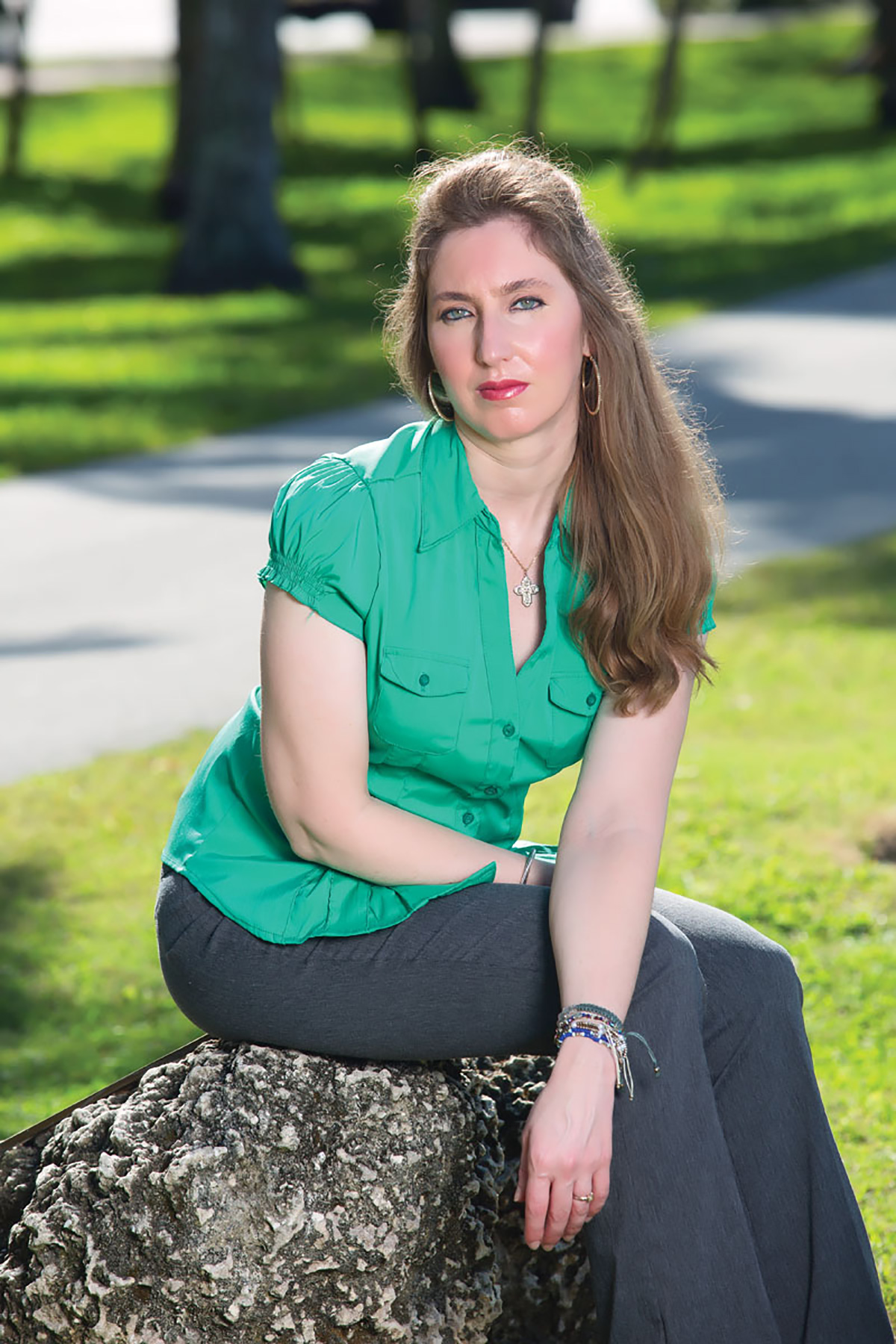 Thelma Vanolli
Ocean Club Realty
305.490.6584
TVanolli@Comcast.net
TheOceanClub.com
Ever daydreamed about living where you take your vacations? That's exactly what brought Thelma Vanolli to Key Biscayne, whose family moved to their vacation home on the island when she was 6. "I have the fondest memories of riding my bike and cruising the entire island after school," she recalls. Now, Vanolli helps other families find their perfect home on The Key. "The trust that clients put in me to guide them sincerely to their best option is the fuel that drives me in my work," she admits. Those options are increasingly hard to find on Key Biscayne, as high demand for homes lowers available inventory. Still, Vanolli feels confident she's up to the challenge. "I'm constantly getting better informed on new developments in order to give my clients the most possible options when they begin the buying process. Real estate on this island has always been a solid investment!"
Dream Feature: "I love the combination of the ocean, open bay, canals and the beautiful greenery of the historic Bill Baggs Cape Florida State Park. Every breathtaking sunset I enjoy from this view reminds me how fortunate one is to live in such a special place."
Advice For Buyers: "Be patient. Then, when your realtor finds the property you want, make your best offer without delay."
Advice For Sellers: "Price your property at 5%-10% above the market value in order to sell it at the best possible price in the timeframe of your choosing. Most buyers already have a good idea of market values, and overpricing only results in the sale of your competitor's listings."
Predictions For 2014: "I'm certain that demand will continue and we'll see prices continuing to rise in 2014, albeit at a more moderate pace."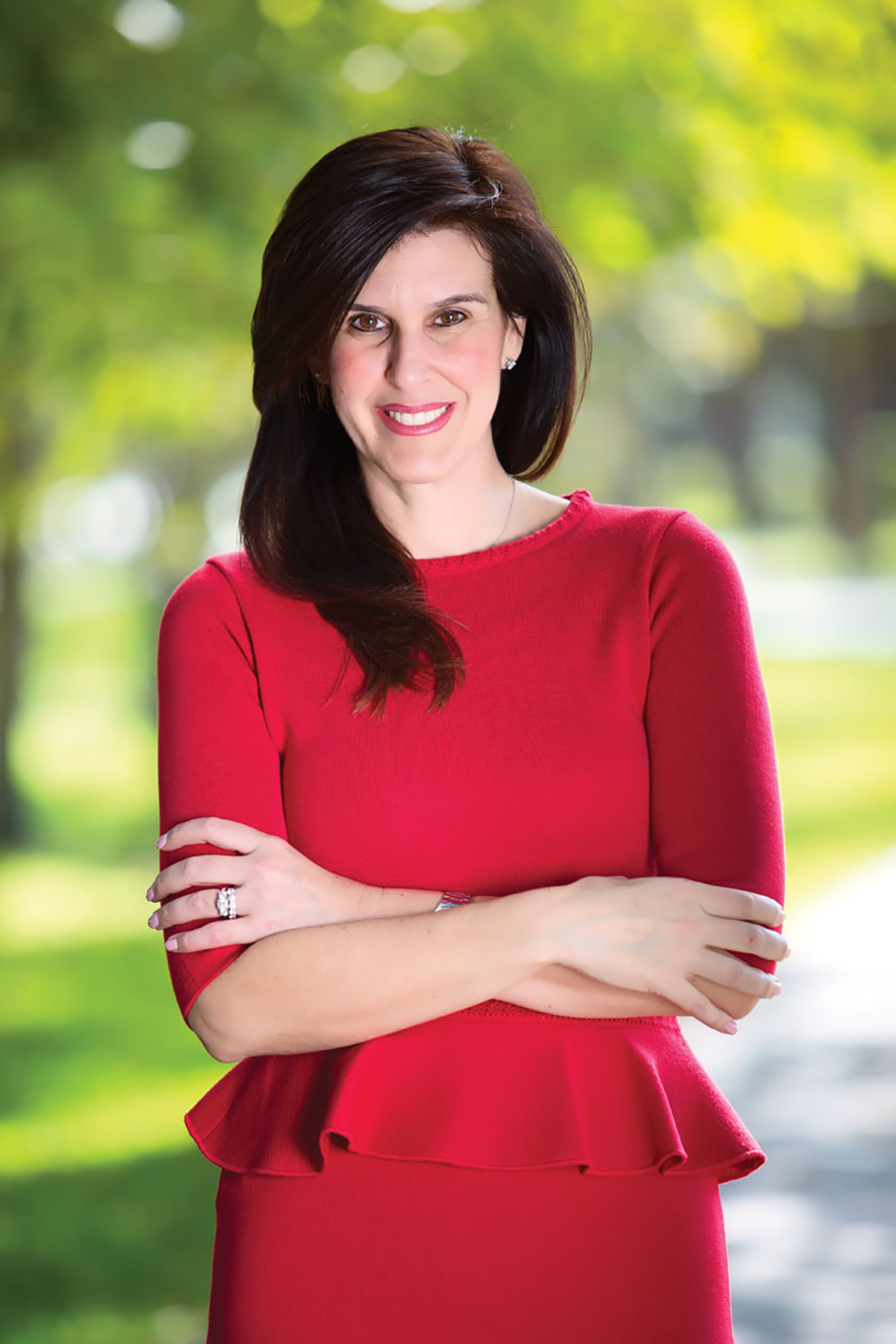 Lourdes Luaces
Arch Realty, Inc.
305.205.2266
LLuaces@ArchRealty.com
ArchRealty.com
Lourdes Luaces studied and practiced architecture and was involved with the development of various properties for 12 years before becoming a broker. It's a resume that has given her a unique perspective on the business. "I understand spaces and love to work with people, so it was an easy transition from designing to selling." This experience has proven a recipe for success, with Luaces exceeding her sales goals for yet another year in 2013, despite the challenge of limited inventory. Of course, her love for the island also plays a part. "There's such a diversity of people who live here," she says. "My daughter is exposed to such a range of cultures that when she visits her friends on the island, they might be speaking Spanish, Portuguese, French or another foreign language at home." Coming in contact with neighbors from all walks of life while living on an island that's surrounded by parks and water makes Key Biscayne a paradise like none other. "It can't get better than that!"
Dream Feature: "I love to see the pool and backyard of a home from any vantage point of a house, it's great to bring the outside in and the inside out."
Advice For Buyers: "I like to make sure the property has lots of light, so the orientation of a home is an important feature to look for."
Advice For Sellers: "No clutter. Try to keep it simple. Less is more."
Predictions For 2014: "Miami seems to have a lot of energy due to the fact that it's such a multicultural city with people from all over the world wanting to live here. I predict that the real estate market will remain strong and therefore values will continue to increase."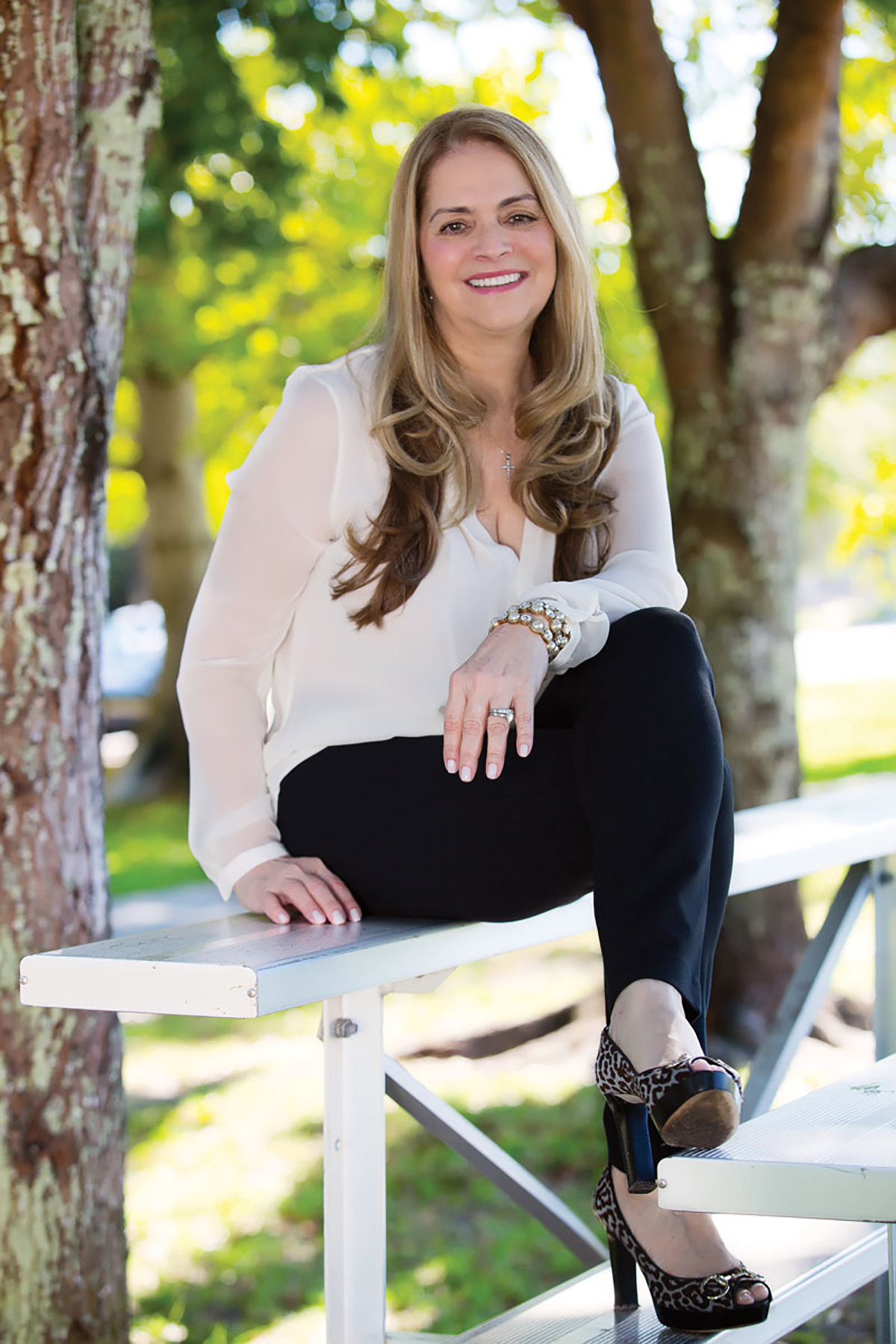 Esther Prat, P.A.
Engel & Volkers
305.965.0150
Tarp800@AOL.com
EVMiami.com
Having lived in Miami since she was six, Esther Prat knows the city inside and out. That gives her a distinct advantage when it comes to buying and selling real estate here. "I've seen the incredible transformation Miami has gone through and understand all the complexities and opportunities that have come with this growth," she says. But changing times haven't made her job easier, bringing stricter financing regulations along with other obstacles. Still, Prat maintains a strongly positive attitude. "Wherever there's a challenge, there's opportunity, and I prefer to focus on the latter," she says. It helps that her philosophy as a real estate agent is also rooted in optimism. "I've always been a family person and as a mother of 3 always knew that a home is that special place where all families come together," she says. "I love the idea of being able to turn an empty house into a vibrant, energetic, happy home."
Dream Feature: "I love great kitchens because that's the place where families always gather. Also waterfront homes are great because they always seemed so tranquil and are incredibly limited."
Advice For Buyers: "If you see something you like, even on your first house-hunting trip, make an offer. Inventory is decreasing rapidly and desirable properties are going very fast."
Advice For Sellers: "Never disregard a first offer even if it seems low. At least counter the offer to bring the buyer closer to your desired price. Frequently, future offers come in lower than the first."
Predictions For 2014: "Prices will definitely continue to increase and inventory will remain limited."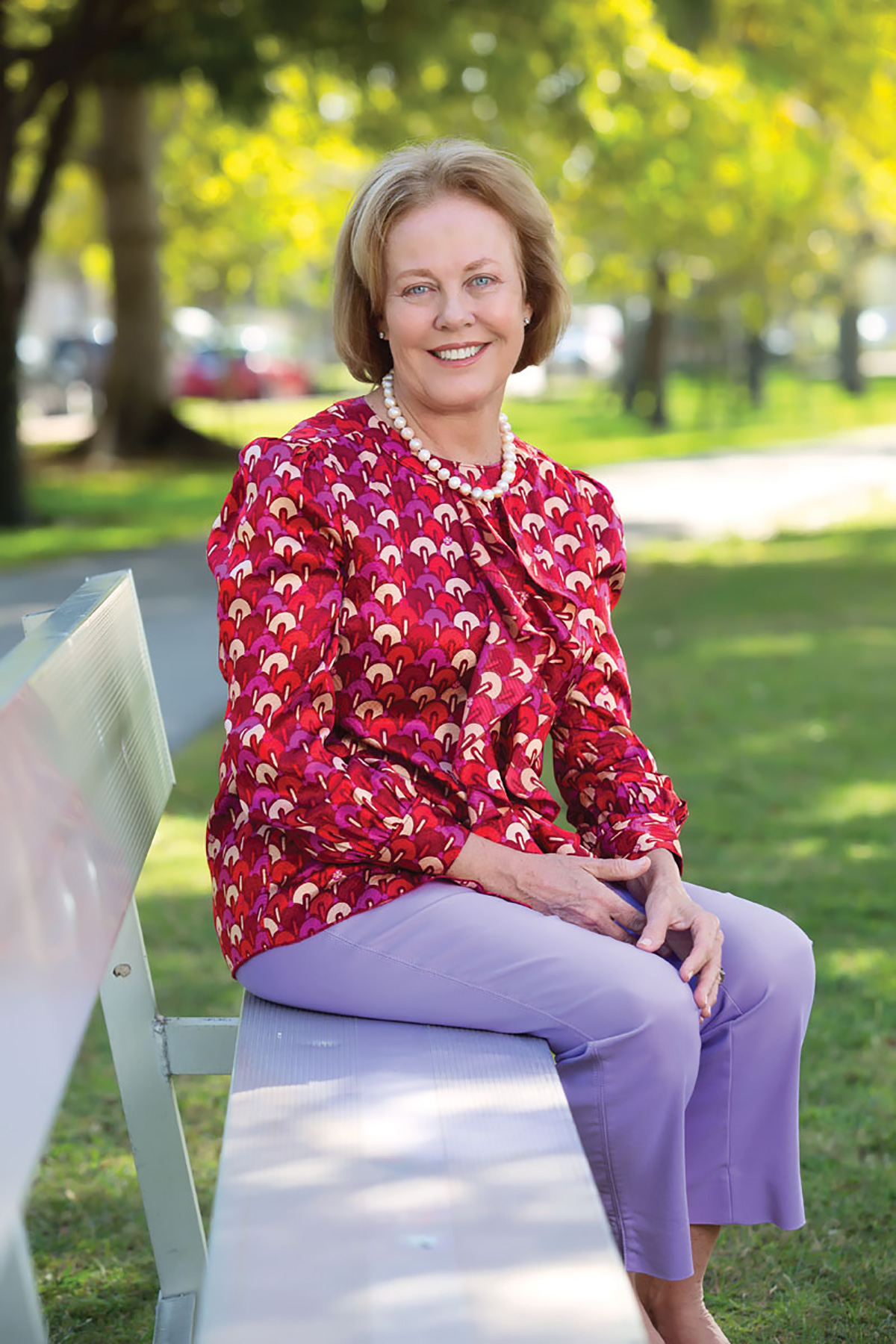 Joan McCaughan
Coldwell Banker
305.775.8230
JMcCKB@AOL.com
JM10.com
Joan McCaughan knows real estate on Key Biscayne. A Miami native, McCaughan has been selling homes on the island for over 35 years, and since 1995 has ranked as Coldwell Banker's #1 Sales Producer, earning her recognition as one of the Coldwell Banker International President's Premier Agents, as well as a member of The Florida 100 and Legends Society. "I aim to give full service to my clients in order to establish long-term, trusting relationships," she says. "Fortunately, my agency is an international one with an abundance of resources and marketing opportunities." McCaughan also believes in facing challenges head-on, like today's issue of limited inventory. "I strive to get my buyers into properties as soon as they are coming on the market." When not hard at work, McCaughan enjoys spending time with her 5 grandchildren. "A boy was just added to the group," she says proudly.
Dream Feature: "A view is a must as is the size of the lot!"
Advice For Buyers: "Be aware of everything coming on to the market. I aim to get my clients access immediately."
Advice For Sellers: "Make sure you receive the greatest exposure possible for your property and work with a full-time sales agent who other agents trust."
Predictions For 2014: "Key Biscayne will continue to appreciate — there's no other paradise like it!"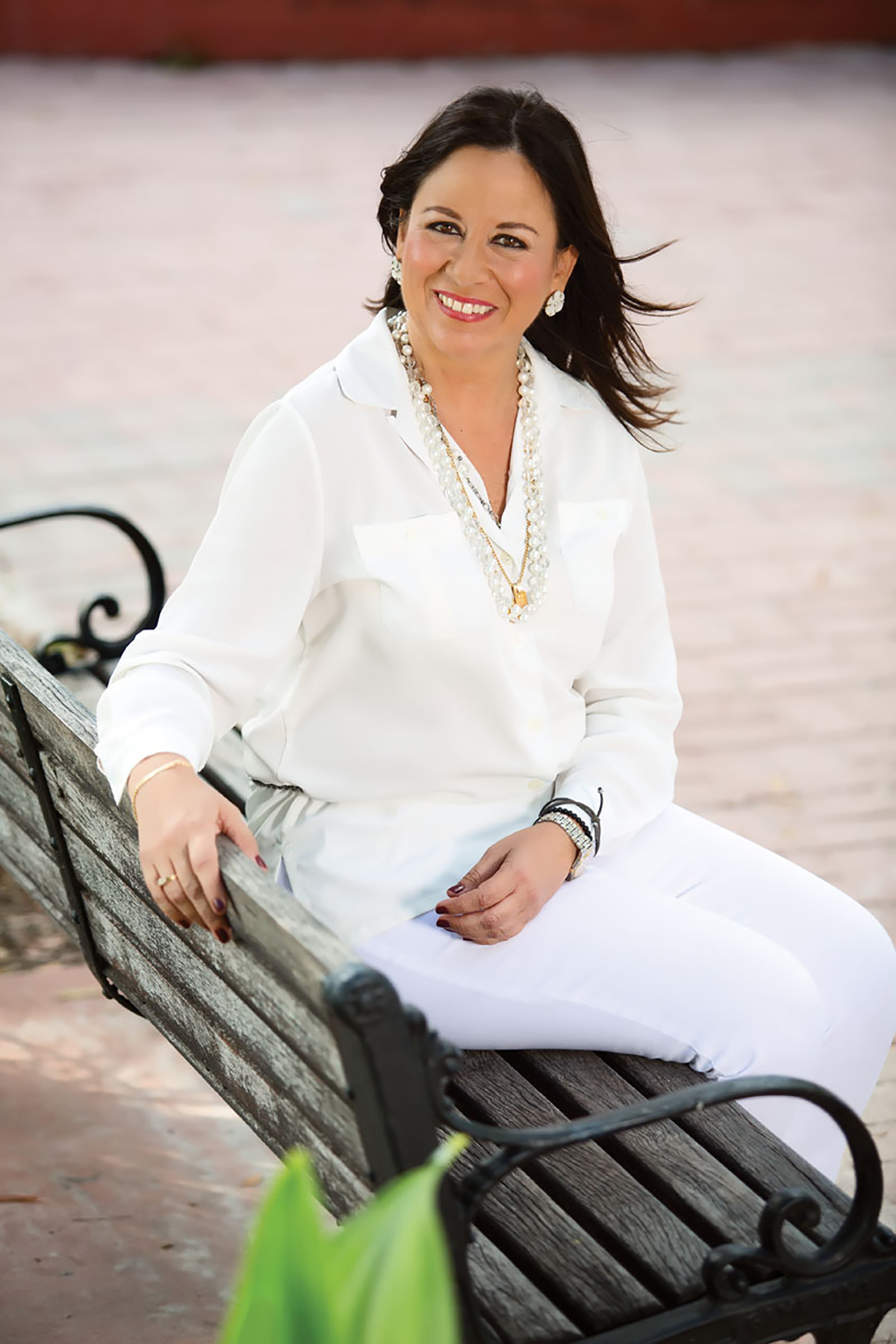 Vivianna Franchy
eRealty International
305.798.6010
ViviannaDeluxe@AOL.com
KeyBiscayneOceanFront.com
"Looking for property in Key Biscayne is not only about buying a property, it's about acquiring a lifestyle." That's what realtor Vivianna Franchy tells clients looking to purchase on the island. Franchy has a deep appreciation for what life on The Key has to offer. "It's a rare mix of style, resort and luxury living while maintaining strong values as a family-oriented community," she says. Franchy calls her working style "customer-focused" — a philosophy of maximizing the value she offers to her clients. And with boutique real estate firm eRealty International, she's able to offer them the best of both worlds: The resources of a big company, with personalized service. It's proven a recipe for success. "Providing comprehensive services centered around client expectations has given me a unique competitive advantage by being knowledgeable about what the market is demanding, while having the ability to provide professionalism, honesty and a great deal of commitment to my clients."
Dream Feature: "My ideal feature is frankly the one that will fit my client's expectations. That's what the game is all about!"
Advice For Buyers: "It's a great time to buy. Don't let this opportunity pass you by. Think about what is really important for you to achieve. Keep it real. Focus and prioritize; and consult a professional to help you make it happen."
Advice For Sellers: "Selling encompasses a full range of emotions. Your goals will be accomplished quicker and swifter if you work with a professional who will keep you clear about your options, and will maximize your results based on knowledge, negotiation skills and closing abilities."
Predictions For 2014: "The market will continue to grow, and it's a great time for clients to enter. It will be an even better year than 2013!"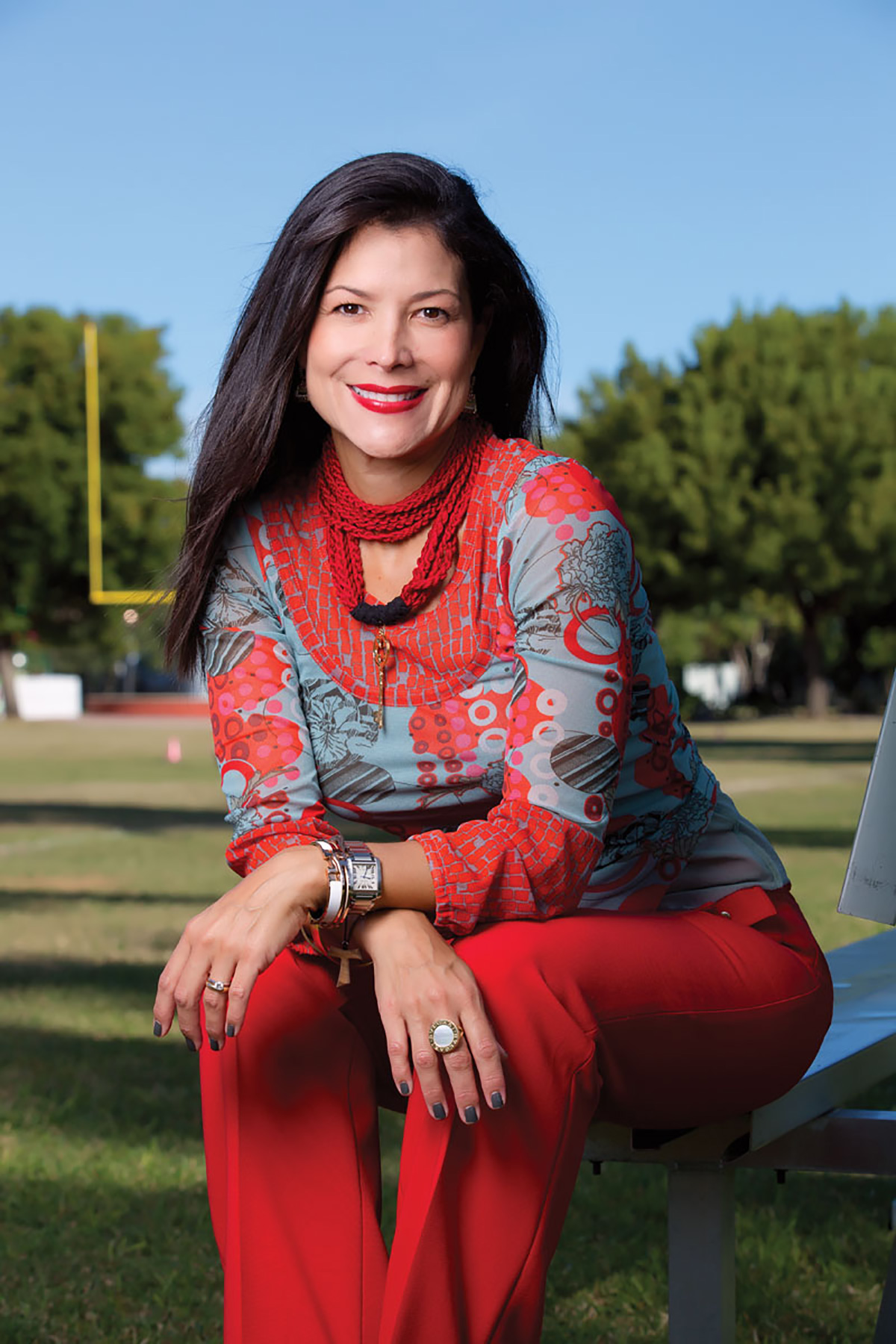 Grehyni Narvaez
Sierra Realty, Inc.
786.554.8738 / 786.338.0294
Grehyni_Narvaez@Hotmail.com
GrehyniNarvaezRealtor.com
Grehyni Narvaez is very happy with this past year's successes. "I never imagined that hard work and providing follow-up and personalized attention to my clients would enable me to achieve selling close to $30 million this year — a personal record for me," she says. It's an especially remarkable achievement for someone who has only been in the real estate business for 2 years…though Narvaez's 15 years of sales experience back in Venezuela certainly doesn't hurt, nor does the network she has built with her developer husband, Alejandro. She also credits the attractions of the locations she represents. "Key Biscayne is a super privileged area," she says. "Miami is different from other cities – the climate is always fabulous. Being her means living where others vacation." Narvaez makes sure to be honest with clients about prices and location. The best part of her job? "It gives me great joy when a client falls in love with a property I picked for them," she says.
Dream Feature: "The home I'm finishing on Key Biscayne has everything I want!"
Advice To Buyers: "It always comes back to the basics: to purchase at the best price and get what you truly want."
Advice To Sellers: "Sell! You always have to select the best offer, even if the price isn't your most desired."
Predictions For 2014: "The market will continue its tendency to improve, revitalizing other areas which will in turn have their high moments. Miami will be one of the world's most coveted metropolitan areas and many people will want to own here."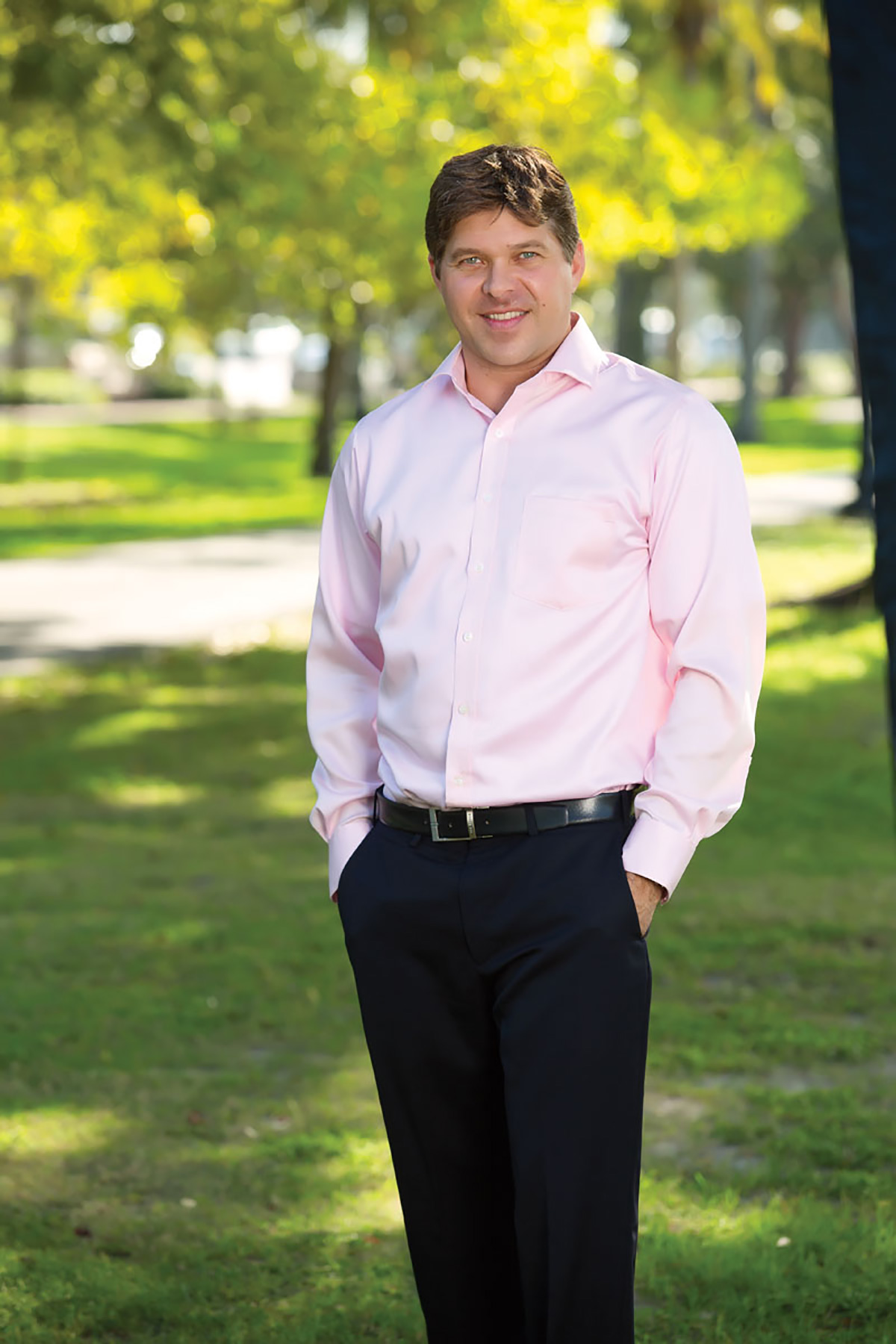 Spencer Raymond
EWM International Realty &
Christies International Realty
305.951.5070
SRaymond@Gmail.com
SpencerRaymond.com
Spencer Raymond has had a truly extraordinary career history for a real estate agent, starting off as a professional drummer before moving on to dot-com sales, advertising and finally the TV industry, where he produced a series about fascinating homes in The Hamptons for a network serving the luxury market. The experience helped solidify his love of beautiful homes and architecture, which lead him to real estate. Raymond has flourished in his new field thanks to an innovative perspective. For example, when other realtors failed to sell a unit over a 3-year period, he managed to get above asking price for it in only 5 months. His outside-the-box techniques included using Photoshop to show various design alternatives."I have a strong background in computers and a passion for photography, both of which are a perfect fit for today's real estate environment," he says. "I've found that meeting new people and making them friends is the most exciting part of the job!"
Dream Feature: "An oceanfront home with a view."
Advice For Buyers: "Take the time to find the best, most honest realtor you can and make it your goal to be in the best neighborhoods available."
Advice For Sellers: "Edit and edit some more! Let your home show its bones."
Predictions For 2014: "There will be more inventory coming on the market when owners see how prices are rising. There's a lot of pent-up desire to move and that increase in inventory might stabilize prices for a while."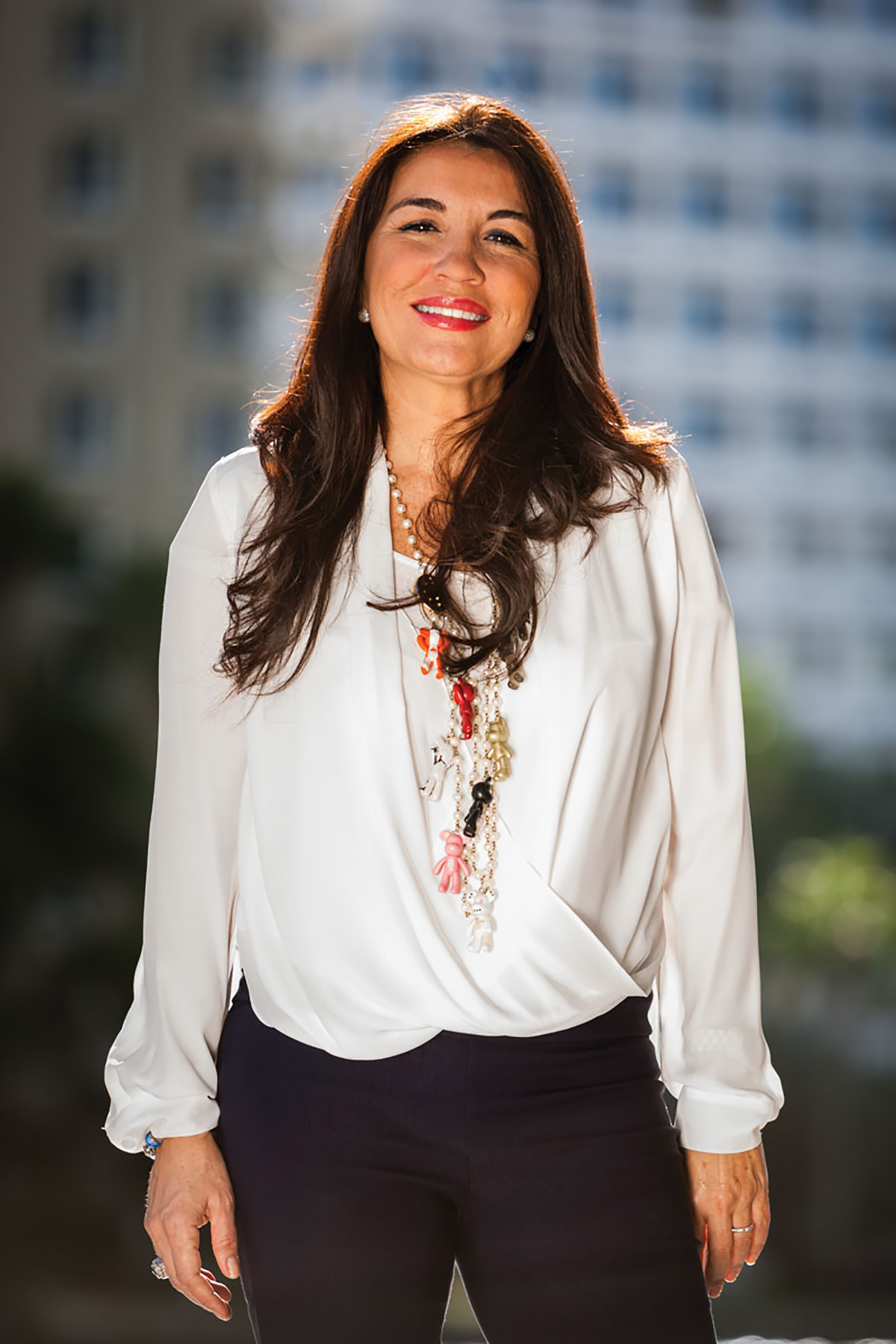 Michelle Shurtleff
Great Properties Int'l Realty
305.299.2062
MShurt2910@AOL.com
GreatPropertiesIntl.com
For Michelle Shurtleff, it isn't about the numbers. "My biggest success cannot be measured by how many millions I've sold," she says. "It's my great customers and the long-term friendships that I have built over my 14-year career that I consider my true successes." Shurtleff has certainly built a great many friendships, thanks to her uniquely personal approach to her job. "My first priority will always be my customers and putting them first in every aspect of a transaction," she says. "I believe this is why most of my business is based on referrals from previous customers." With that in mind, she tries every day to perform an act of kindness toward a total stranger because she believes by doing so the world can be a better place. To her, the connection between this attitude and success is a simple one: "You treat people with respect and honesty, and the rest will follow," she says. "Reputation can only be earned."
Dream Feature: "A waterfront house with a beach and a large master bedroom overlooking the ocean."
Advice For Buyers: "Work with a realtor who informs you of the current market through actual facts, and who can provide new properties as soon as they become available. In this market, it's important to have access to properties as soon as they come on the market."
Advice For Sellers: "Price your property right and market it properly to sell it in a timely manner."
Predictions For 2014: "This will be a very strong year. Our only challenge is inventory. This will continue to keep prices where they are or even higher."
Adriana Montbrun
Fortune International Realty
786.277.3480
AMontbrun@FIR.com
AdrianaMontbrun.com
Adriana Montbrun has seen big changes in the Key Biscayne real estate market in 2013. "Just a year ago we were dealing with lots of homes and condos for sale while today brand new luxurious oceanfront condo and impressive mansions are being built to cater to the most exquisite and vibrant clientele," she says. For Montbrun, who has been a Key Biscayne resident for the past 15 years, changes always bring opportunities. "I believe that the key to my success has always been understanding and delivering on my clients' goals and motivations," she says. Her formula combines great deal structures, a world-class methodology, a first-class team and a goal of exceeding expectations at closing. The approach has been paying off. "Selling properties within 30-45 days and getting my clients record prices has been the norm for me this year," she admits. "In today's market, where conditions are changing fast, continuously developing a successful business in real estate requires more versatility than ever."
Dream Feature: "My clients crave 360-degree panoramic city and waterfront views, or the privacy of a gazebo by the ocean with a nice dock."
Advice For Buyers: "Take your time to select an agent who works with you and for you. Watch for expertise, listening skills and ability to deliver the dream property and closing terms that you want."
Advice For Sellers: "Now is the time! Make sure that you hire an agent who answers: How much would you sell my property for? How quickly would it sell? What's your action plan? Buyers are out there, and Key Biscayne is a world-class location with still-competitive prices."
Predictions For 2014: "The market will continue to heat up not only on Key Biscayne but throughout all of South Florida, thanks to the region's prestige, tight inventory, foreign investors and world-recognized architects who are fueling fine homes and fabulous pre-construction projects."