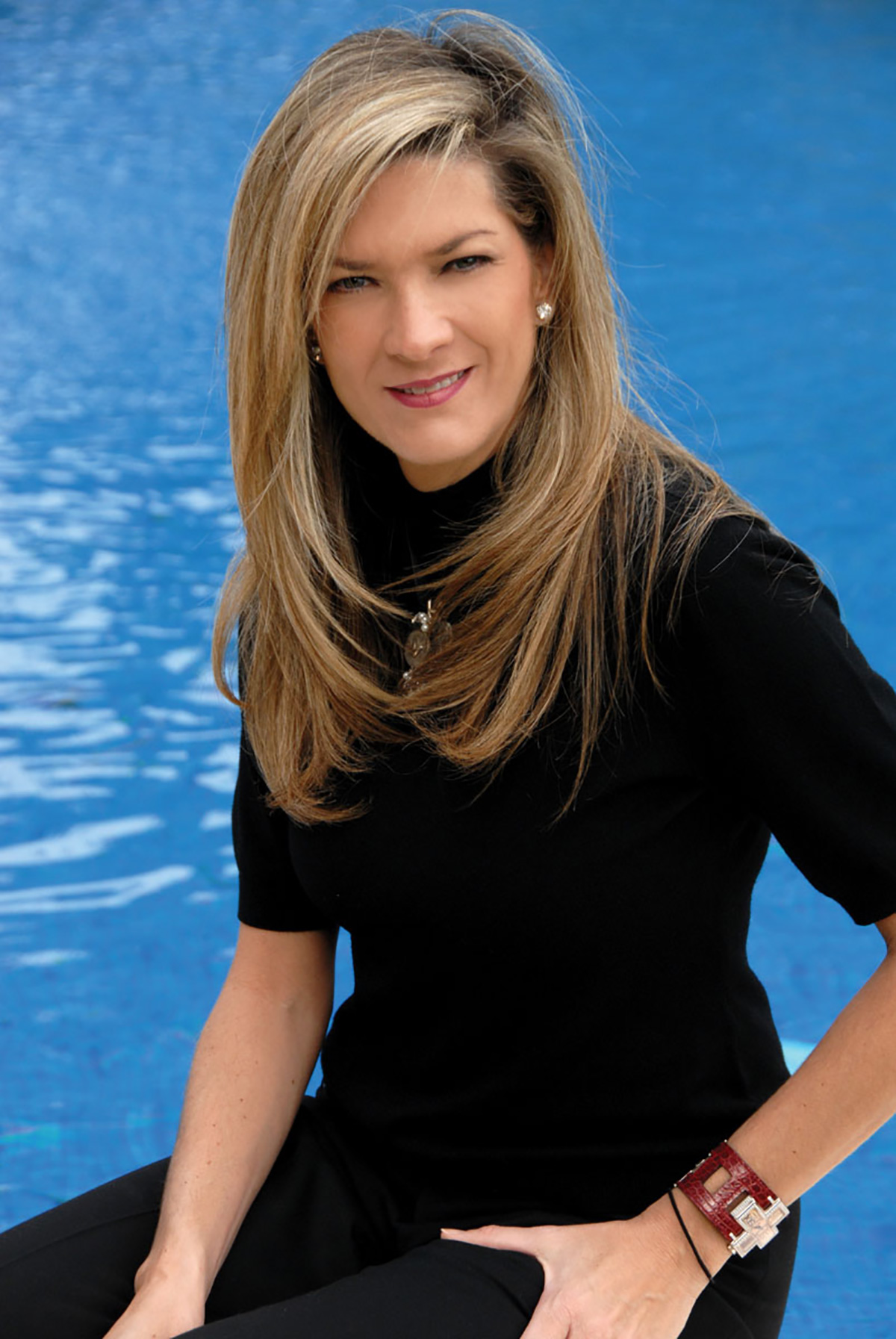 Brigitte Nachtigall
Great Properties
International Realty
305.710.9664
Brigitte@Bnachtigall.com
Bnachtigall.com
Although a career in real estate is anything but ordinary, Brigitte Nachtigall has had so many off-the-wall experiences, she could write a book. If the scores of magazine and newspaper articles that have been written about her are any indication, she's well on her way! Among the most hair-raising experiences she's had happened at The Four Seasons Hotel & Tower. "During my interview for Sales Director of the Residences, they asked me if I wanted to see the building. I immediately agreed without thinking of what that meant. They took me in a construction elevator to the top of the building (above 800 feet). I soon realized there were no walls yet. When I was on the 40th floor, I couldn't believe that I had 30 more floors to go before reaching our destination. I showed no fear, but inside, I was dying!"
What are some things that you've learned along the way that you didn't know as a real estate rookie? "I've learned that in order to be a good realtor, you have to know a little bit of everything in order to really get the job done. You need to know about the laws, about financing, about the codes, about education, about decoration. It's not just about real estate."
What are some innovative strategies you're planning to implement that will ensure you remain at the top of your game? "I will keep doing everything I've been doing for the past 20 years and I will keep leaning every day to try and be a better realtor and a better person."
What are some of the real estate trends you're looking forward to in 2010? "I'm looking forward to another great year. I look forward to meeting new challenges in my life. I look forward to working with all the wonderful people that are in this profession."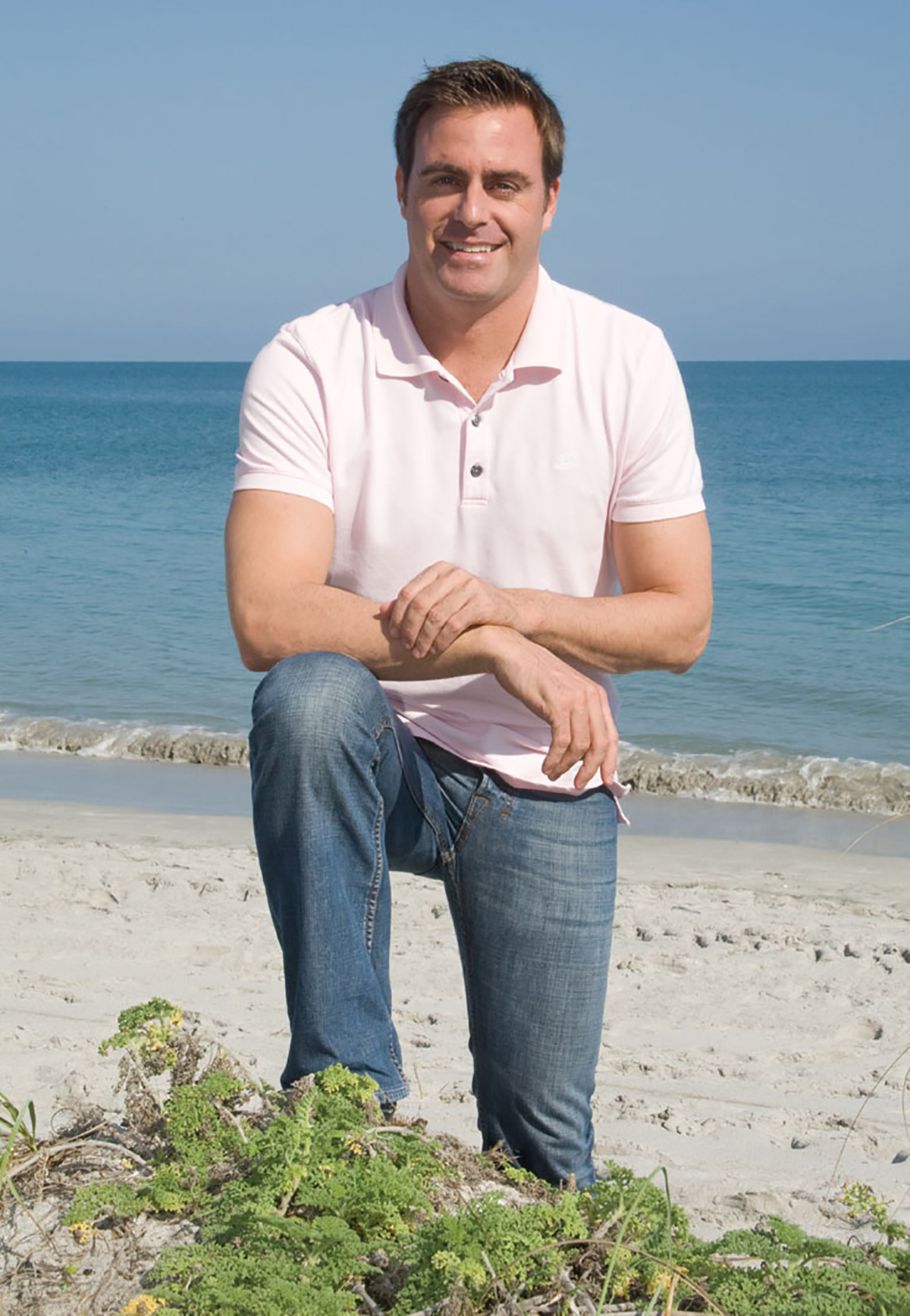 Cristian Gonzalez-Black
Fortune International Realty
305.775.3426
Cblack@FIR.com
DougAndAl.com
For all intents and purposes, Cristian Gonzalez-Black is a stud. He's been voted one of Key Biscayne Magazine's "Most Beautiful People," he's won numerous accolades throughout his career and he is one of the most in-demand realtors on the Key. Through it all, he remains humble. "The moments that really matter to me are the ones when my clients let me know they are pleased with my team's work and efforts," he says. "The most challenging part of the job is trying to keep everyone happy!"
What are some things that you've learned along the way that you didn't know as a real estate rookie? "I've learned how much time and effort it takes to be successful. When I first started my career, email and I-phones didn't exist, now it seems we are within reach 24-7 and I can't get my email messenger to stop beeping or my phone to stop ringing. And I also learned to always knock on the door before showing a property!"
What are some innovative strategies you're planning to implement that will ensure you remain at the top of your game? "I aim to get back to basics while working hard and using common sense. Those are the elements that I consider the foundation of success that are sometimes overlooked in this and other industries."
What are some of the real estate trends you're looking forward to in 2010? "It's hard to predict because of the current world situation, but in Key Biscayne inventory levels are dropping and the indication seems to be that we are bottoming out. Key Biscayne never ceases to amaze me!"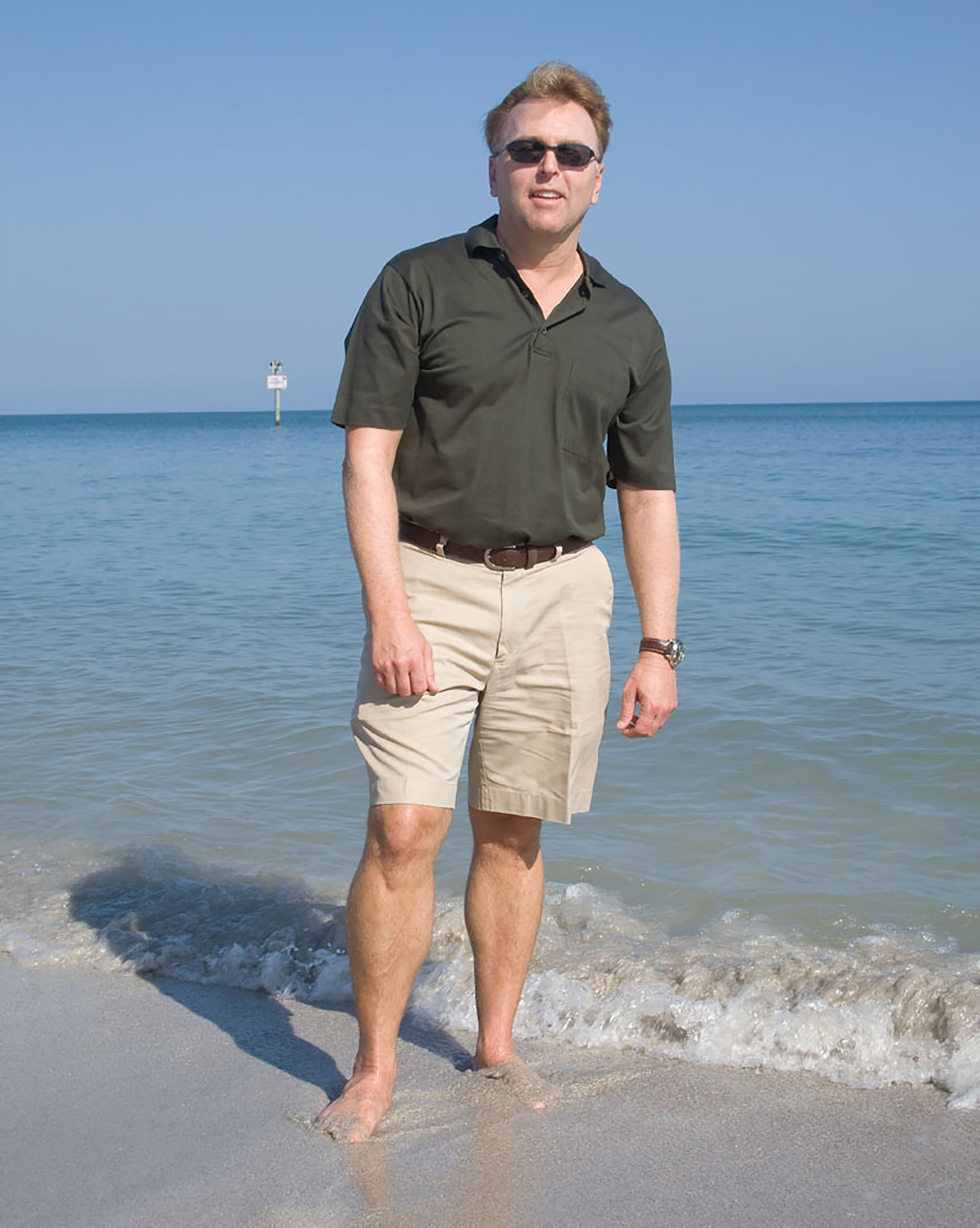 Douglas A. Kinsley
Fortune International, Inc.
305.215.5900
Doug@FIR.com
DougAndAl.com
Between Legos and Monopoly, Douglas A. Kinsley would spend hours during his childhood building toy homes and collecting funny money rent fees from his parents and peers. "It taught me the benefits of testing out different architectural designs, investing money, collecting rent and growing a portfolio," he says. "I try to educate our clients and customers on every aspect of the possible transaction at hand. With this information, they can make an educated decision to buy or rent, sell or keep a property, etc. It brings an incredible amount of satisfaction to see your customers enjoying and living life in a property you help select for them."
What are some things that you've learned along the way that you didn't know as a real estate rookie? "On the outside, real estate looks glamorous. The idea of showing homes and collecting a commission check is great! The reality is very different. What people don't see are our other tasks including calling tenants to collect delinquent rents and coordinating plumbing, electrical and appliance repairs while balancing bookkeeping and paying maintenance fees."
What are some innovative strategies you're planning to implement that will ensure you remain at the top of your game? "To make sure properties receive the proper attention, we have increased our advertising budget while continuing to evolve our quarterly newsletters and monthly postcards."
What are some of the real estate trends you're looking forward to in 2010? "During the past 6 months, we have seen a new trend: Inventories have been declining. At the current time, many of the condominium complexes have between 4% and 7% inventory levels. This is encouraging. These lower inventory levels suggest the prices have stabilized."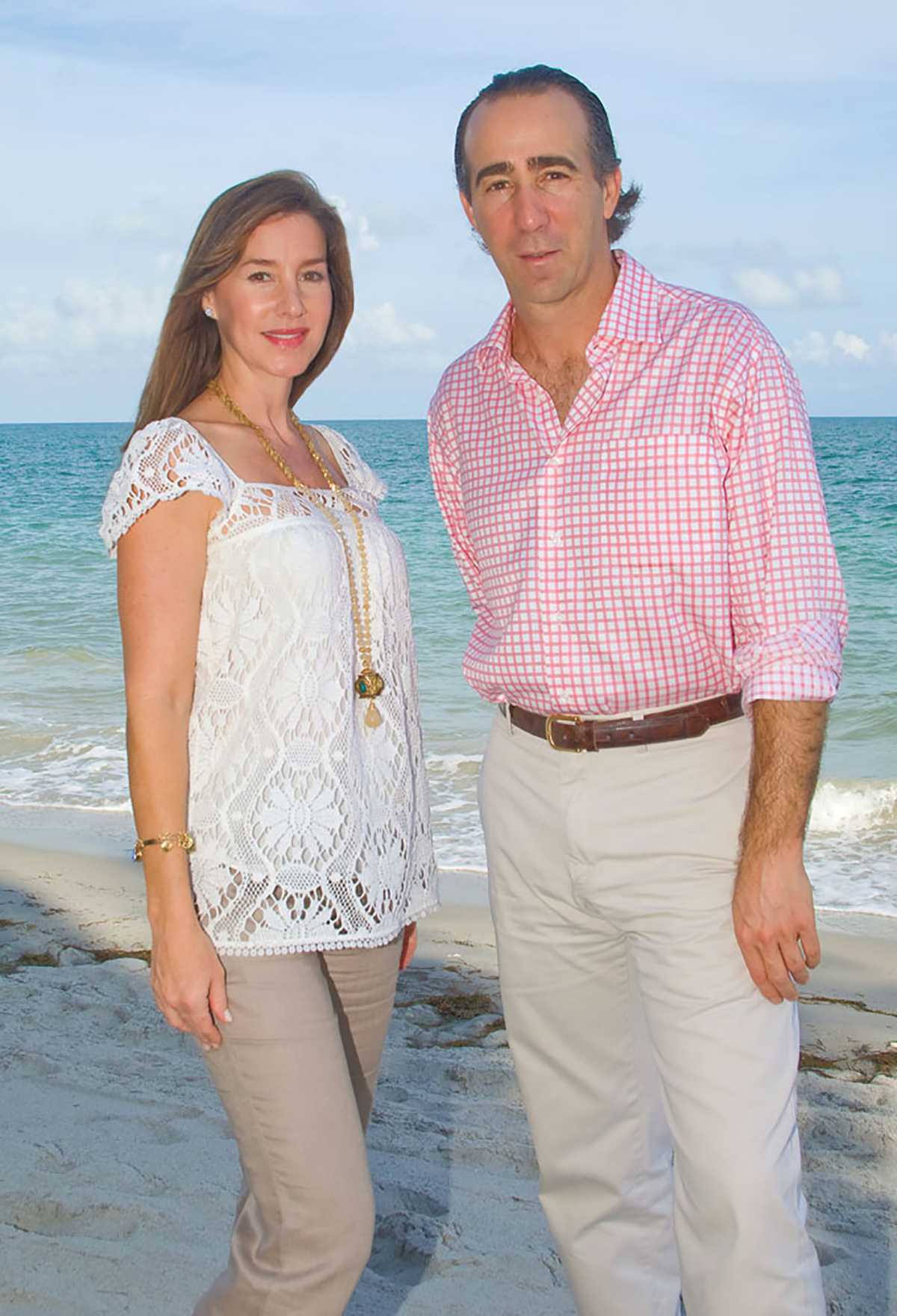 Ana Somarriba
Great Properties Int'l
305.215.1686
SomarribaAna@Hotmail.com
Daniel Gaviria
Great Properties Int'l Realty
305.582.4800
DanielGGaviria@Hotmail.com
GreatPropertiesIntl.com
For this real estate duo, giving 100% is just not enough. They give an extra 10% to every listing they manage and to every transaction they're working on. "We never forget to treat our clients the way we would like to be treated," they say. "We love the flexibility this job allows and the great people we've met over the years." They treat their clients so well in fact, that some of them can barely hold back their enthusiasm. "One time we were showing a recently separated couple an apartment when they requested to speak privately in one of the rooms," they say. "After a while, we checked in on them and had to interrupt them before it became even more embarrassing for all of us!"
What are some things that you've learned along the way that you didn't know as a real estate rookie? "One of the things we've learned throughout the years is that nothing is ever obvious! There have been times when we thought a deal would be quick and uncomplicated and instead it turned out to be very difficult. Conversely, there have been instances when a very particular client turned out to be a real pleasure to work with."
What are some innovative strategies you're planning to implement that will ensure you remain at the top of your game? "We've always been aware that advertising works, and that's especially true when times are tough. When clients entrust us with their properties, we make sure to give them the maximum exposure."
What are some of the real estate trends you're looking forward to in 2010? "We plan to keep marketing our properties to the fullest extent possible and are always on the lookout for great opportunities for our clients."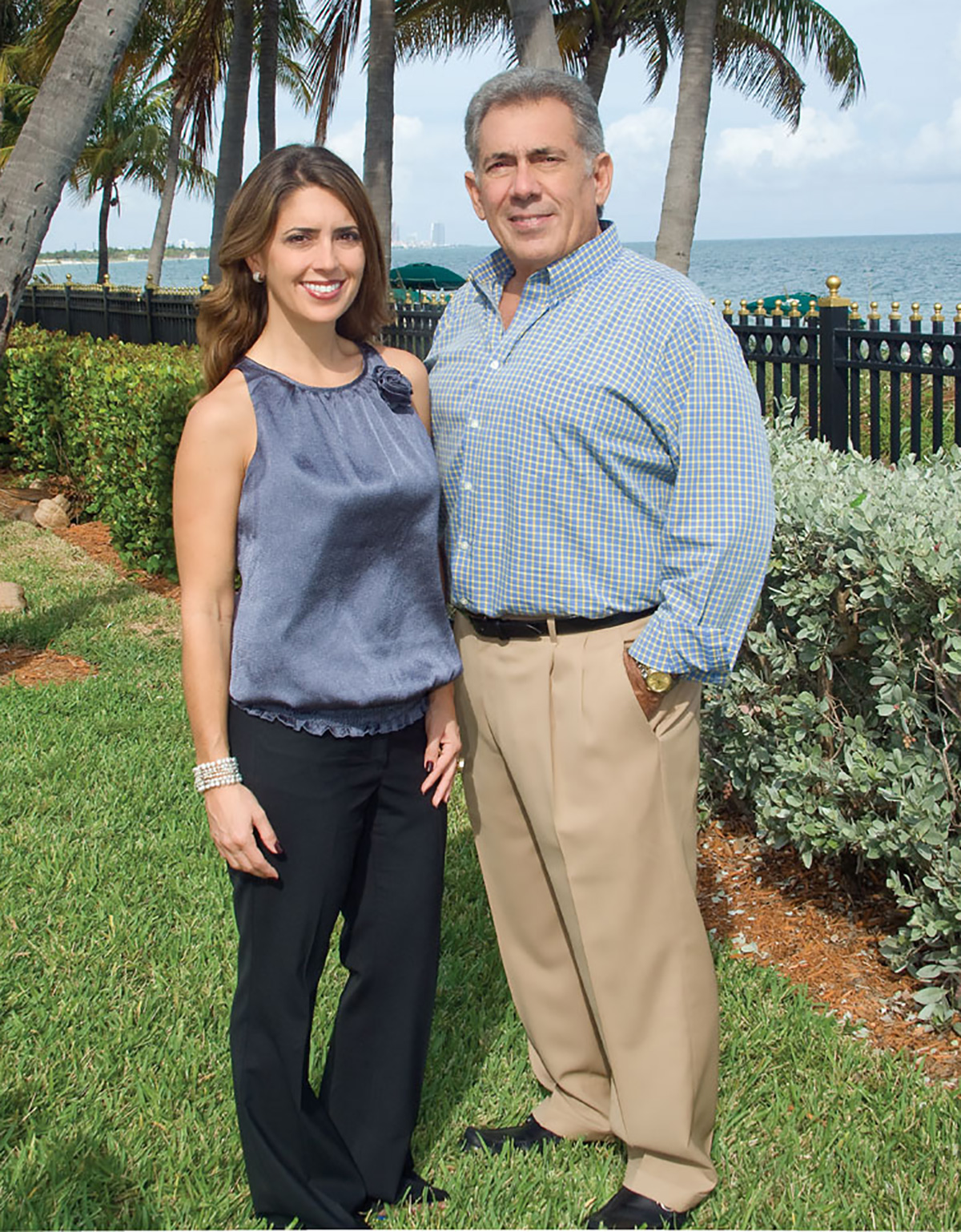 Claudine & Carlos Coto
Fortune International Realty
305.803.3059
Ccoto@FIR.com
KeyBiscayneToday.com
Anyone who knows Carlos Coto has most likely bought their dream home from him — or knows someone who has. At least that's what you would expect from a man who has consistently ranked in the top 0.5% of all nationwide residential realtors. "I pride my work on building relationships," he says. "I have long-standing client relationships for three decades or more. Over the years, our families have shared so much of our lives together that we become part of each other's families for a lifetime." And part of his success has been his affinity for turning almost even the most challenging situations into a "win-win" scenario. "Sometimes it is very difficult but well worth the try," he says.
What are some things that you've learned along the way that you didn't know as a real estate rookie? "As a rookie, I used to take all the things that would happen to me at work personally. Now I don't."
What are some innovative strategies you're planning to implement that will ensure you remain at the top of your game? "As a former biology and chemistry teacher, I operate in a rather precise, scientific way. The most innovative thing I've done recently is forming The Coto Group with my daughter, Claudine. We complement each other, and she has developed our new website and blog."
What are some of the real estate trends you're looking forward to in 2010? "I'm confident that the inventory will continue to be absorbed and the prices will stabilize. There are some buildings where I see the prices beginning to inch back up again after falling for the past 24-30 months. I predict they will continue to creep up steadily."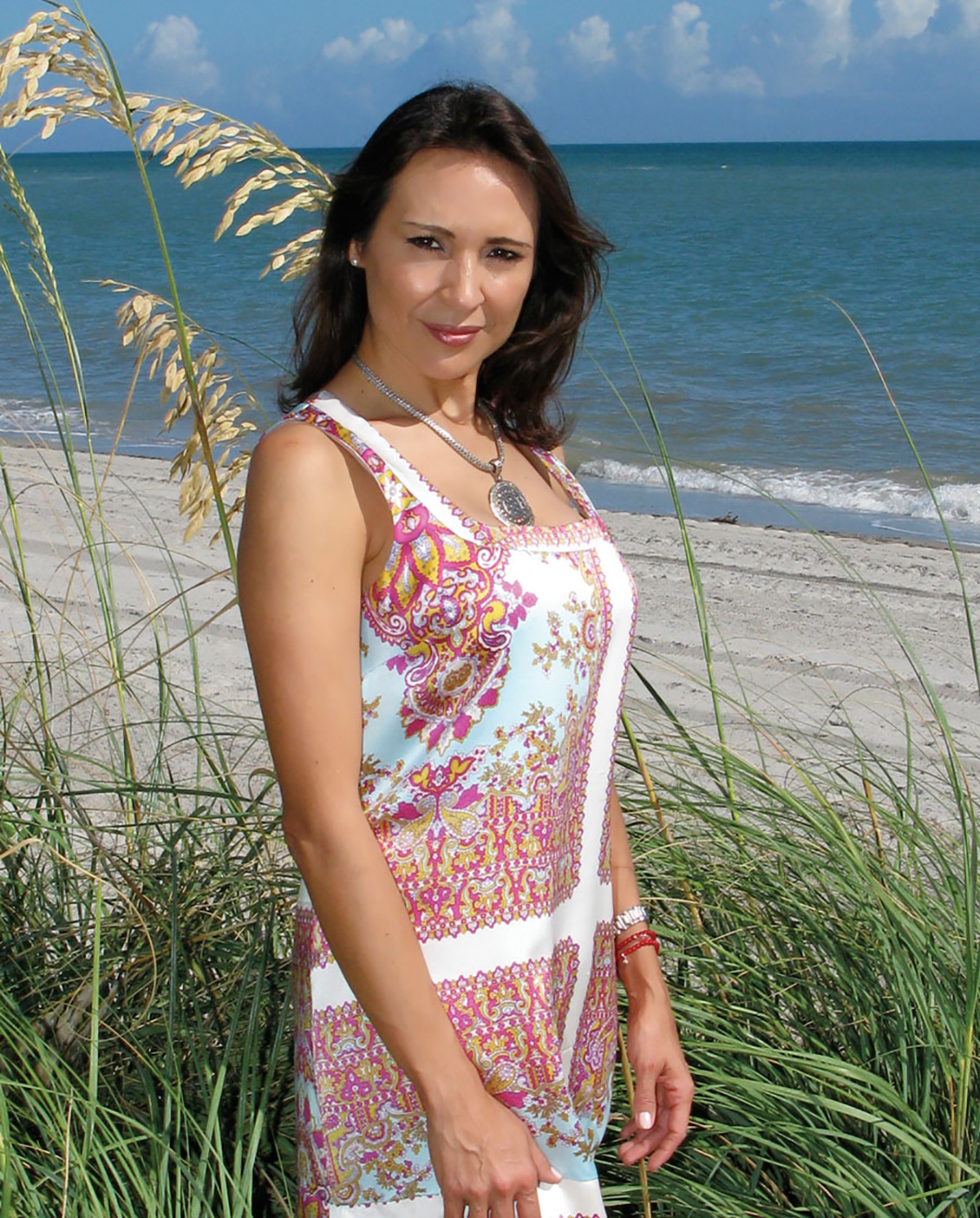 Norma Travis
Great Properties Int'l Realty
305.527.4749
NAtravis@Bellsouth.net
GreatPropertiesIntl.com
Norma Travis understands that past choices can often be an indicator of future tendencies. For her this has been a good thing. "Preparation, personal touch and perseverance are the essence of my style and I've found that it works," she says. "Nothing compares to the satisfaction of a buyer or seller when a good deal is closed!" And it seems that the right opportunities present themselves no matter where in the world she finds herself. "After a very long and frustrating day, focusing on potential buyers in Hong Kong, my husband invited me to dinner with one of his closest clients," she recalls. "The client, without knowing my profession, told me he really wanted to buy a beachfront home in Miami…he asked me if I knew any good realtors there to help him."
What are some things that you've learned along the way that you didn't know as a real estate rookie? "One of the things I wish I knew at the beginning of my real estate career was the critical importance of the local economies of each country from which my principal buyers reside."
What are some innovative strategies you're planning to implement that will ensure you remain at the top of your game? "Given the global attractiveness of Miami, the decline of the dollar and my husband's extensive foreign client list, I've increased the frequency of my business travel to Hong Kong, London, the Middle East, Korea and my home country of Mexico to concentrate on high-end buyers. This has really paid off."
What are some of the real estate trends you're looking forward to in 2010? "I predict 2010 will be a very good year in Miami for real estate! I have to be ready for the rebound by increasing and diversifying my portfolio of properties and clients, so that I can take full advantage of the anticipated economic turnaround."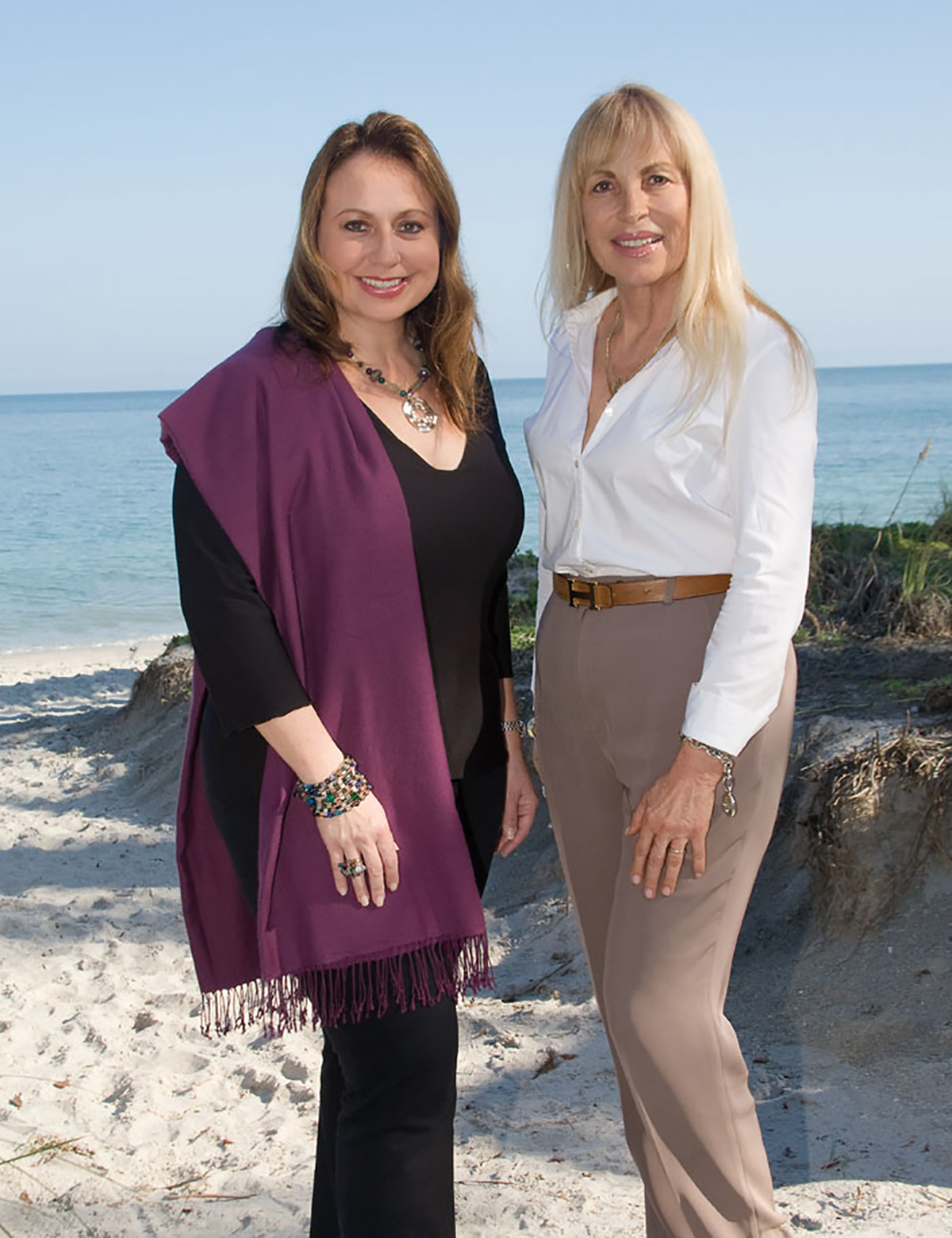 Paola Padovan, P.A.
Ocean Club Realty
305.361.1402
PaolaPadovan@TheOceanClub.com
TheOceanClub.com
Susana Hansen, P.A.
Ocean Club Realty
305.542.5156
SusanaHansen@TheOceanClub.com
Whoever said two heads are better than one must have been inspired by this dynamic mother/daughter team of real estate powerhouses. Combined, they have more than 50 years of experience in luxury real estate. When daughter Paola was 8, mother Susana would take her around nearby neighborhoods to see all the "pretty" houses. "To this day we still love doing that," they say. When it comes to business, Paola likes the people aspect of the job while Susana is the natural negotiator. "One thing we both agree on is that you have to constantly adapt and learn in order to succeed!"
What are some things that you've learned along the way that you didn't know as a real estate rookie? "When you start in this business, you believe the word no is an absolute. Eventually, you learn that every no can be transformed into a deal if you can find the creative thread to achieve it. Also, being proud of your actions is vital for longevity!"
What are some innovative strategies you're planning to implement that will ensure you remain at the top of your game? "We have recently joined several networking clubs that meet all around Miami, which allows us to bring many new potential buyers to Key Biscayne."
What are some of the real estate trends you're looking forward to in 2010? "The trend toward 'staging' properties to make them more attractive to a prospective buyer should continue and become the norm. The part-time brokers who aren't full-time dedicated professionals will not be able to compete in the new real estate market."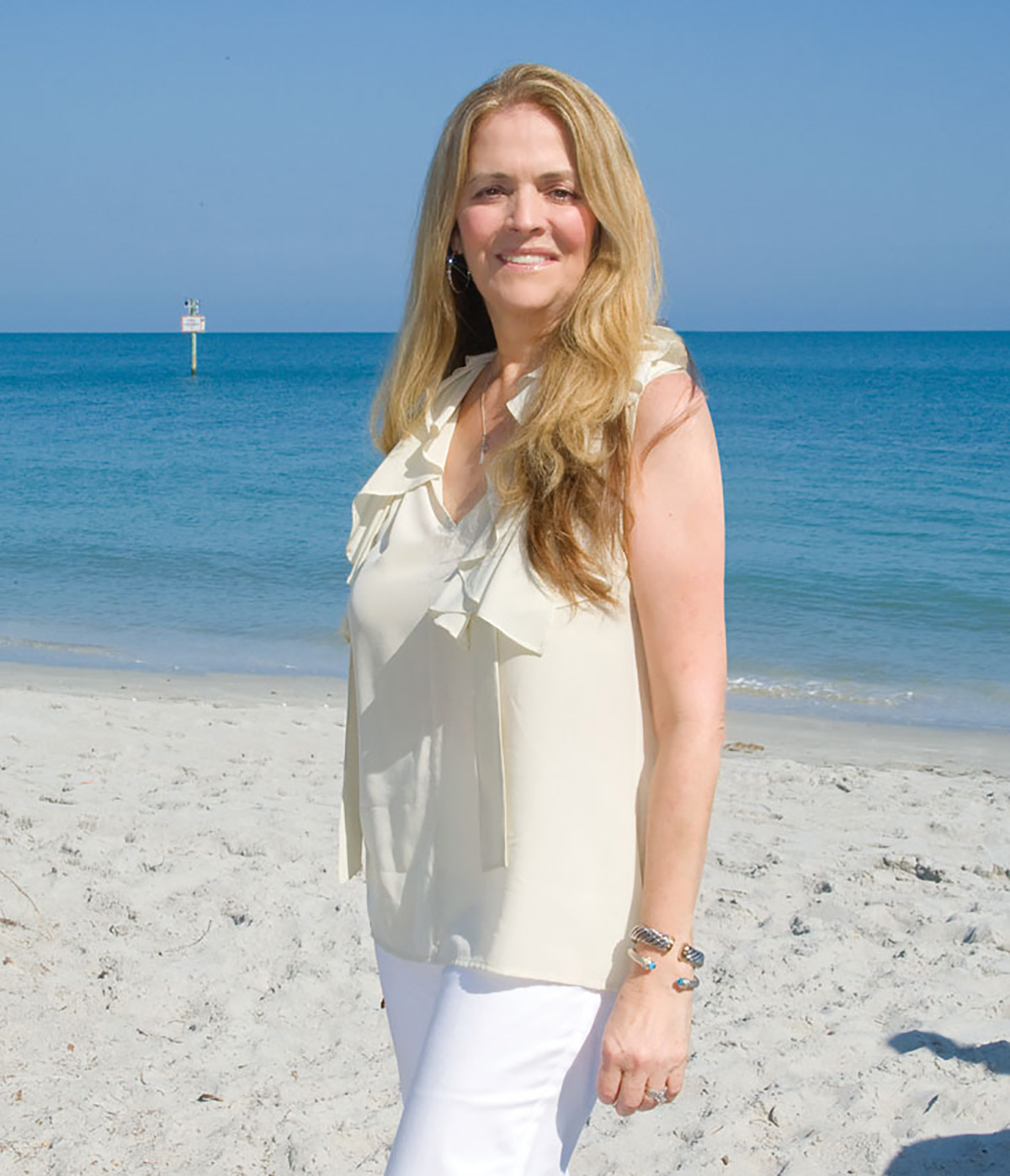 Esther Prat P.A.
EWM Real Estate
305.965.0150
Tarp800@AOL.com
EWM.com
Esther Prat P.A. has the uncanny ability to sell people their dream home by just listening and asking a few key questions. "Anyone can sell a house, I sell a home!," she says. "There's such honor and pleasure that comes with the responsibility of assisting someone in finding their sanctuary that all the other wonderful details are just cherries." She believes that when you're passionate about what you do, the only challenge is not having enough hours in the day. "I live by a simple mantra: I want to define what I do, I don't want to be defined by what I do."
What are some things that you've learned along the way that you didn't know as a real estate rookie? "It takes many good deals to build a great reputation and only one bad one to lose it, so I strive for perfection every day I walk out my door!"
What are some innovative strategies you're planning to implement that will ensure you remain at the top of your game? "I'm currently setting up platforms in other countries while continuing to use the web as an arm into opportunities from abroad. However, technology can only take you so far. I firmly believe that success lies in relationships and not just with the customers but also with builders, lenders, etc., in order to better understand the market trends and provide the best possible service to clients."
What are some of the real estate trends you're looking forward to in 2010? "I would love to see more environmentally conscious building…not just for social/environmental awareness but also for the beauty that exists in the coupling of nature and building."
Barbara Lamar
ONE Sotheby's International
305.776.8785
BarbaraLamar@Mac.com
BarbaraLamar.com
Growing up, Barbara Lamar spent her time between one of George Merrick's Old Spanish homes in Coral Gables and her family's summer bungalow on Lake Toxaway in North Carolina. "Both styles, although very different from one another, each had their own special appeal," she says. As such, she appreciates and embraces the fact that each client looks for homes that are a reflection of themselves. "Homeowners often ask me to keep their properties in mind should the right buyer show up, even though they are not officially on the market," she says, mentioning her clients are from all over the world. "Trying to switch from English to French to Spanish during negotiations is always interesting!"
What are some things that you've learned along the way that you didn't know as a real estate rookie? "Real estate is incredibly hard work and I have great respect for those in the business. As a rookies it just seemed like great fun, when it is actually very challenging!"
What are some innovative strategies you're planning to implement that will ensure you remain at the top of your game? "I try to keep my advertising campaigns a bit more creative than most. I actually have a film degree and ran one of the largest in-house retail advertising agencies in the country at one point."
What are some of the real estate trends you're looking forward to in 2010? "I like the idea of working with a team, as the business is very demanding. Marketing properties in a creative and interesting format will be a major goal of mine in the upcoming year."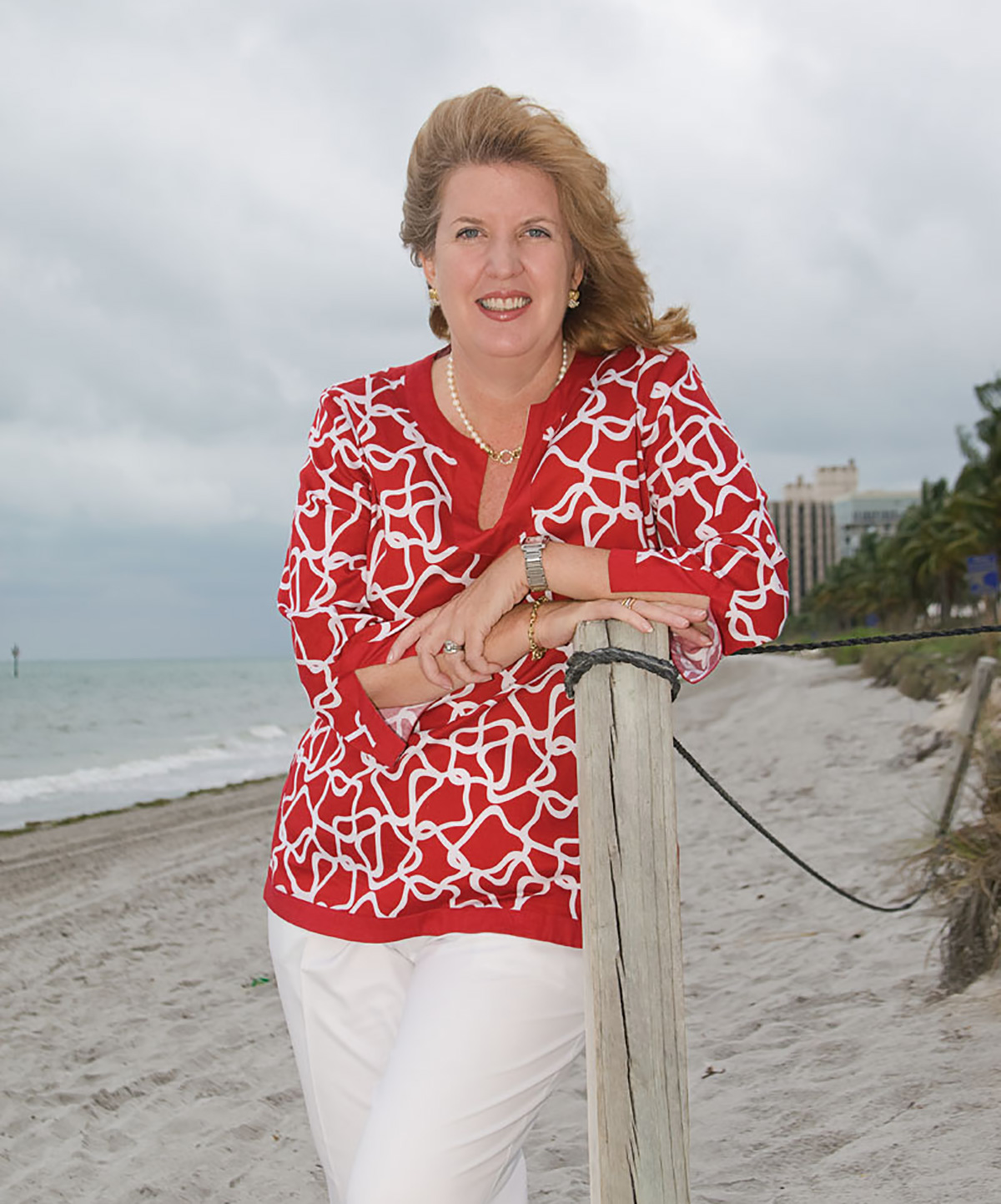 Maureen Joyce Jauregui
Fortune International Realty
305.798.3124
Carter_Jauregui@Yahoo.com
FIR.com
As a lifelong islander, Maureen Joyce Jauregui has seen Key Biscayne evolve firsthand — and she's done so with real estate serving as a big part of her life. "I was born to a family with a strong real estate history," she says. "My mother, Margaret Carter, was always there to show me how real estate was instrumental in opening doors and meeting people from every walk of life." When she was just 8 years old, her mother sold the famous Winter Whitehouse for President Nixon. "In addition to her being my inspiration, my mother was my mentor and later my real estate partner," she says. "She taught me every aspect of the business and has shared with me a half century of real estate experience on the Key."
What are some things that you've learned along the way that you didn't know as a real estate rookie? "People must never be judged by a first impression. It's very important for a realtor to get to know their client in order for them to meet all their requirements — both financial and personal."
What are some innovative strategies you're planning to implement that will ensure you remain at the top of your game? "I plan to stay on top of the current market here…and all the factors that must be considered when buying and selling property on Key Biscayne and in most parts of the country today."
What are some of the real estate trends you're looking forward to in 2010? "In the present market, it's paramount to immediately recognize an opportunity and have a client base to match. Streamlining and making better use of emerging technology are integral parts of my sales and marketing strategy. I love that clients are able to access properties via virtual tours and be immediately notified of others interested in their property."