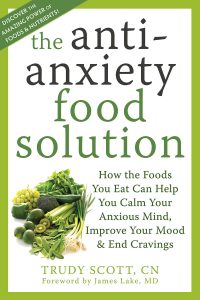 The Anti-Anxiety Food Solution
Food-Mood Expert & Certified Nutritionist Trudy Scott shows how food impacts our brain chemistry and how to calm the anxious mind one meal at a time. The book presents 4 unique anti-anxiety diets designed to help address nutritional deficiencies that may be at the root of anxiety.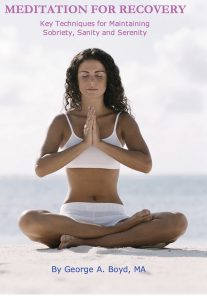 Meditation For Recovery
This book by George A. Boyd provides meditation techniques to deal with many of the issues that arise for a person beginning to recover and a person attempting to maintain sobriety including how to stay sober, how to deal with difficult emotions, and how to deal with a dysfunctional family background.
The Fear & Anxiety Solution
Dr. Friedmann Schaub — a Cardiologist & Cellular Biologist — shows how to use your subconscious mind to heal the roots of fear and anxiety. You can then turn these unwanted emotions into catalysts for actualizing your untapped potential. The book examines fear and anxiety in our society, releasing emotional baggage and the roles the subconscious mind and cellular memory play in all of it.
Habla Treatment?
Traditionally, world-class treatment has only been available in English. This means that Spanish-speaking clients and their family members are expected to understand the very complex and nuanced language of psychotherapy in a foreign tongue. Worse, Latin cultural norms can be misinterpreted or misdiagnosed by even the most highly-trained therapists. A good example is the significant degree of family involvement and support found in most Latin cultures. This is a positive and protective factor for the client. However, as therapists in the U.S., we're trained to see this as a negative factor, labeling it as 'enabling' or 'extreme enmeshment' and recommending our clients repair what is essentially a healthy and normal factor in their daily lives. I recommend that Latin clients carefully screen treatment providers for their ability to understand Spanish language and culture. In the Multicultural Program at Lucid, every staff member from the receptionist to the medical director speaks Spanish, and has received extensive training in cultural sensitivity. As result, we're much better equipped to meet the needs of our national and international Latin clients.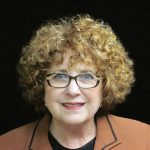 ABOUT THE AUTHOR
› Catherine Willner is Executive Director at Lucida Treatment Center in Lantana, FL, and VP-Florida for Elements Behavioral Health. She has over 30 years of executive experience in leading treatment facilities throughout the U.S.; 855.463.6369; LucindaTreatment.com; LucindaInternacional.com.