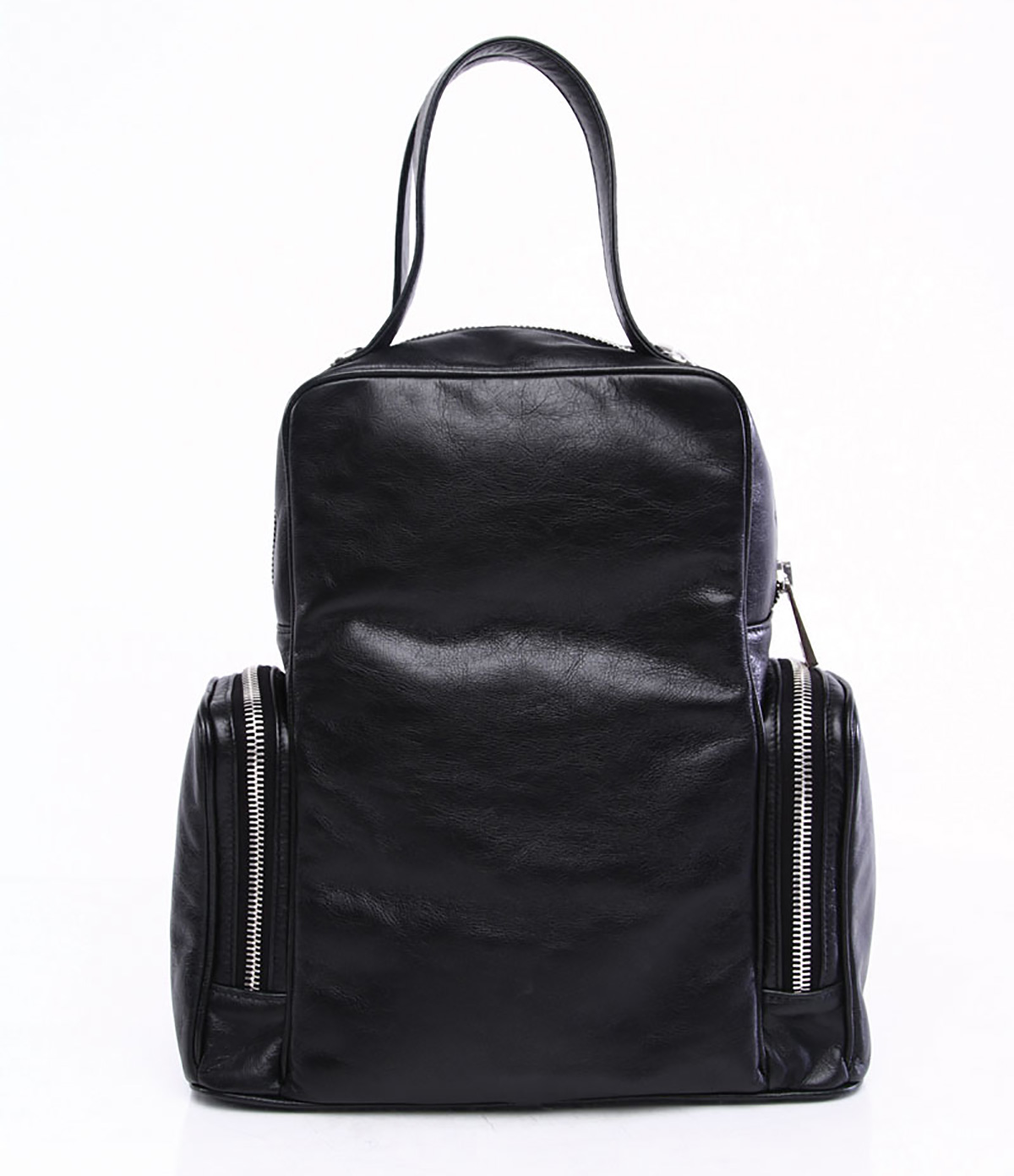 We love getting into a New York state of mind, and what better way to do that than with the Empire Bag from Yunes Swathe? Inspired by the Empire State Building and all things Big Apple, this uniquely shaped bag is handmade to order with delicately textured leathers and high-quality hardware. The other thing we love about it? It's big, which means it has plenty of space for everything we absolutely can't do without; $2150, YunesSwathe.com.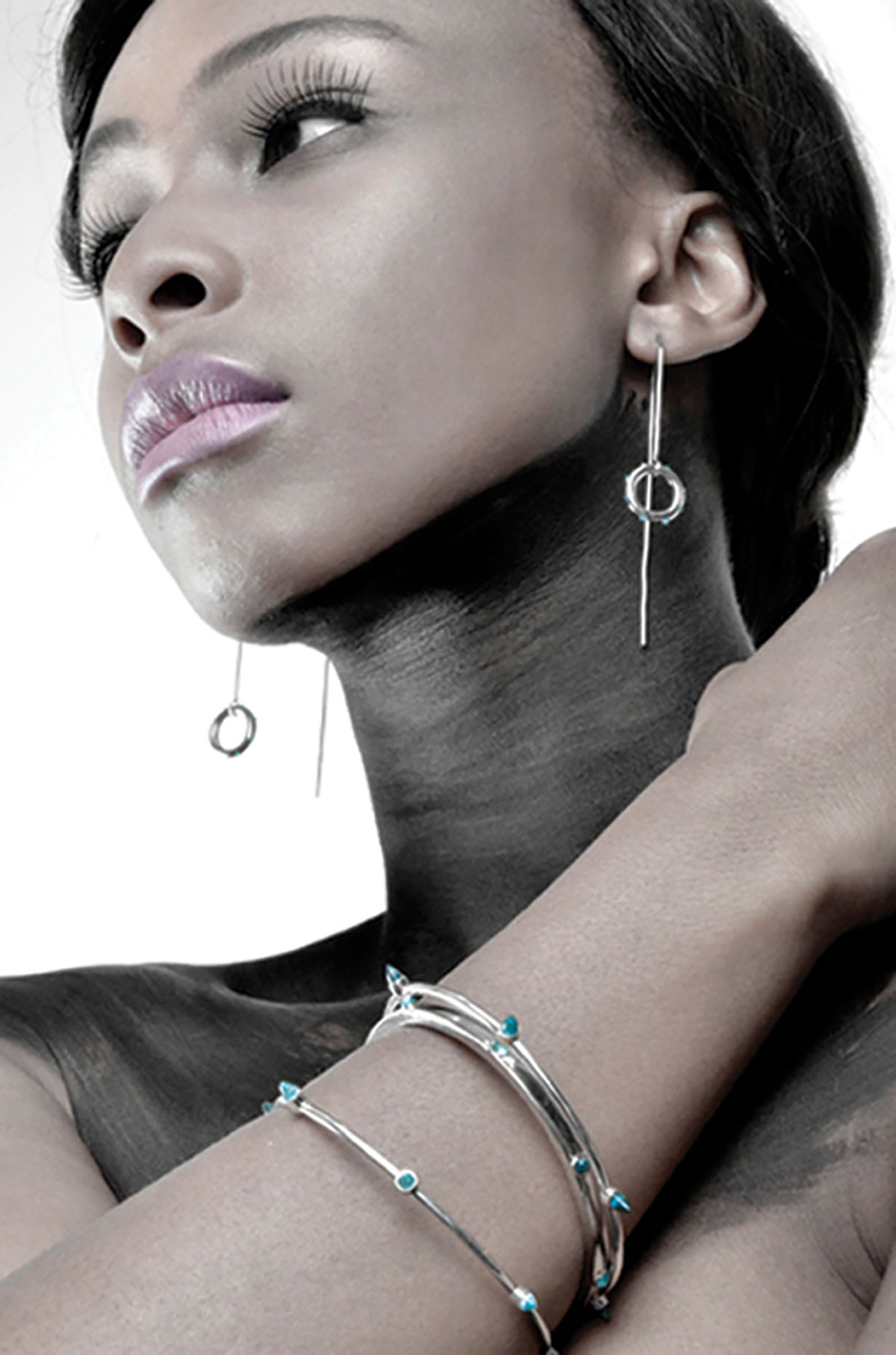 Impact Time
Feeling a bit savage lately? So is avant-garde jeweler Duncan Stevens, who has channeled his particular animal instinct into creating some edgy and fun ready-to-wear pieces like these Tooth Bangles. The cabochons set in his sterling silver pieces are specifically cut in a wicked spike shape that could probably double as a weapon, or at least intimidate your personal in-office nemesis; DuncanStevens.com.
V-Day Colors
The day for celebrating love is right around the corner and you're ready to spend some really special time with your special someone! If you want to dress up but you're not sure on which color to wear for that special date, I'll give you some ideas. Colors deserve attention for this event where everything that you see around you is in red. While red as a main ensemble color will surely set the mood of Valentine's Day, it isn't necessarily the only color to wear. You could pick colors, which are unique, suit you and create a statement of their own. Opt for warmer hues such as wine, mustard yellow and shades of orange for an evening out if you have a warm skin tone (yellowish). If you have a cold skin tone (pinkish), try colder hues such as magenta or purple. You could even choose glimmer and glitter tones in silver, gold, pewter and bronze. For daytime events, choose pinks, peaches, lilacs and purples. Blues and neutral colors should not be the main theme color for this colorful day. Even when you choose neutral colors as your main ensemble, make sure you add a hint of the warm or cold colors in the form of accessories, shoes and other essential pieces.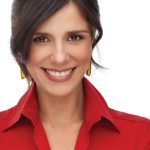 › Marisol Gomez is an Image & Style Consultant who helps individuals find their inner essence and then coaches them on how best to show it to the world through their personal style. For more style and image tips, visit CreandoTuEstilo.com.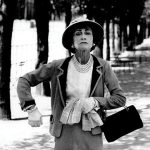 "Elegance is not the prerogative of those who have just escaped from adolescence, but of those who have already taken possession of their future."
— Coco Chanel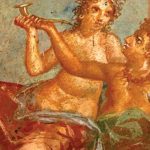 Dead Giveaway
In ancient Rome, gentlemen could tell prostitutes from proper ladies by their shoes: ladies of the night were the only ones who wore high heels. We guess this is one case where "When in Rome" doesn't apply.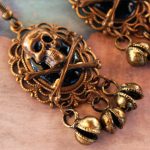 Functional Accessory
Pirate earrings are cool, but that wasn't the only reason buccaneers wore them. The gold used to make them was intended to pay for a sailor's burial, should he happen to wash up on shore.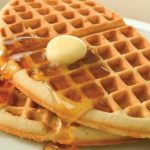 Syrup, Please?
When the founders of Nike set about making their first pair of shoes, they knew they wanted to use a unique waffle-style sole. So owner Bill Bowerman designed them using his wife's waffle iron.