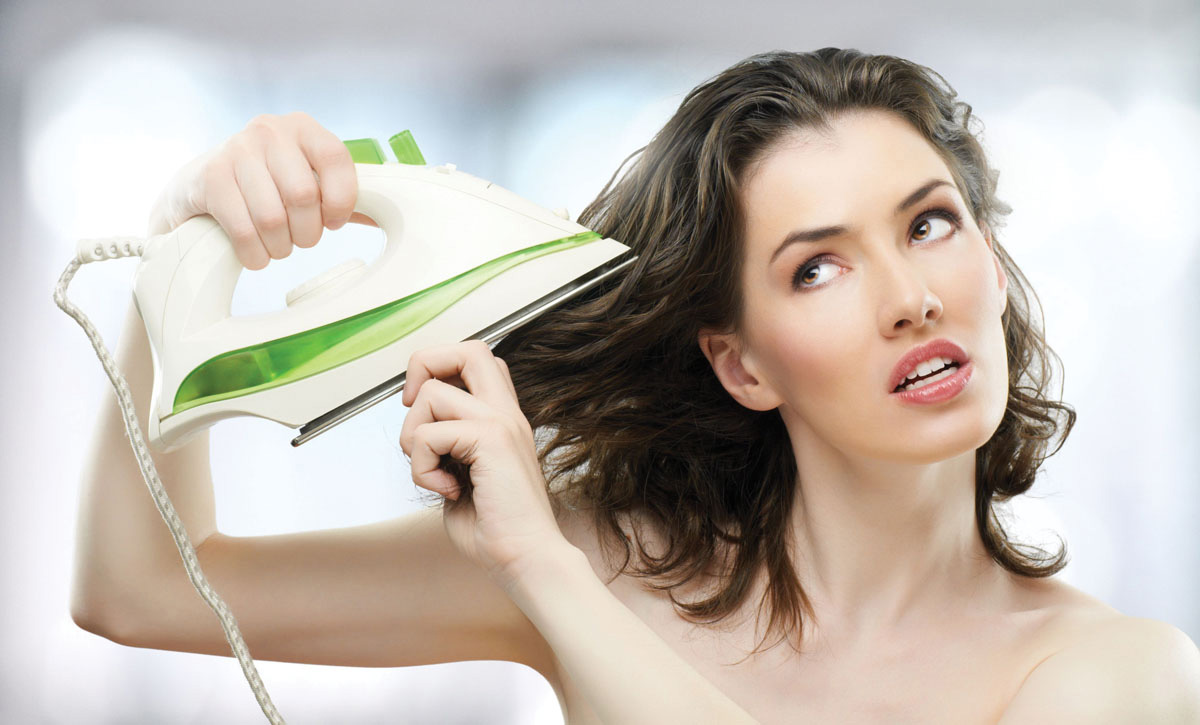 Braid Crown
As seen in Naeem Khan's runway show, it's time to straighten hair. Make 2 low ponytails (like pigtails). On each pigtail, make a little bun, but leave most of the hair dangling in a pony. Braid the hair that's dangling. Bring one braid up and lay across the crown of your head. Bobby-pin in place. Bring up the other braid to meet the first and bobby-pin in place. You should have an up-side down horseshoe shape when looking at the back of your head in the mirror.
Messy French
This braid style, taken from Rachel Zoe's Spring show is like a French braid that you slept on, woke up in and decided to keep because it looked so cool. Blowdry then spray all over with texture spray. Make loose French braid starting at the crown. Tie with hair-tie at the nape of your neck. Tease the pony with a comb. Braid hair, tie at the end with an elastic. Cut hair-tie at nape of neck and remove it. Pull at braid to make it uneven. Lightly comb at the hairline to create fly-aways
Band Pony
As seen on KaufmanFranco's latest runway showcase, this sleek style involves (as its name suggests) a headband and a ponytail. First, blowdry and straighten hair. Then spray with texture spray. Tease hair at the back of you head below the crown, using lots of hairspray. Lightly smooth-over top layer of hair with round brush. Make a low ponytail. There should be a large bump above the hair-tie. Don a fabric headband, dark-colored for brunette, light for red and blonde.
Go With It
Humidity causes frizz, so why not have a frizz-do? As seen on Jenny Packham's Spring 2014 runway. Blowdry hair, then spray with curl-activator spray. Curl hair using small-barrel iron near the nape, medium barrel near the crown, and large barrel on top. Set curls with pincurl clips until hair is cool. Remove clips and tease hair with wide-toothed comb until it's big and fluffy. Pin down small section at the hairline near-part using an adorned bobby-pin or barrette.