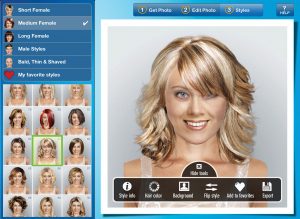 Preview You
Changing your hairstyle is a big decision. Hairstyle Pro takes away a large portion of the fear of an unknown outcome for both sexes by allowing users to digitally preview potential results. The women's package contains 300+ current styles, 180+ for men (including shaved and bald), and over 50 hair colors.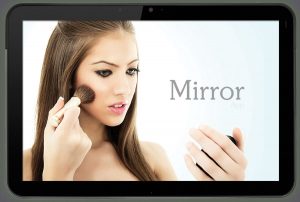 Easy Touch-Ups
You'll never leave your mirror at home again. Unless of course you leave your phone home. The Mirror app uses a phone's front camera to allow you to make hair, makeup, contact lens adjustments and so much more. Plus you can use freeze-frame for a closer inspection without having to save a photo.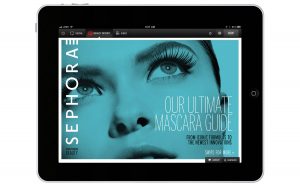 Makeup Guru
The Sephora app is about much more than extensive selection & instant-gratification shopping. Though it does offer that, too. You can also watch cutting-edge Sephora TV and get expert advice on all things make-up. Plus, it can even store your gift cards!
Eye On You
One of the first areas on our face to show the signs of aging is in the skin around the eyes. This is the thinnest skin on the face, so it loses the elasticity at a younger age. This results in the development of loose skin in the upper eyelids, and crow's feet and smile lines around the eyes. Eyelid surgery, called a blepharoplasty, can be done to remove the excess skin of the upper eyelid, and is one of the most common cosmetic surgeries performed. An upper eyelid blepharoplasty can be performed with traditional surgery or with a CO2 laser. In both cases, the surgeon will remove excess skin and any fat pads, which make the lid appear swollen. If a patient also has a ptosis, which is a droopy lid due to a weak eyelid muscle, this can be corrected at the same time. Blepahroplasty surgery is done as an outpatient procedure, and can be performed with local anesthesia. The eyes are open after the surgery, and although patients usually have some swelling and bruising which can last for about 1-2 weeks, there is little or no pain post-op. Any incisions will be closed with sutures which will either dissolve or will be removed by the surgeon after about a week.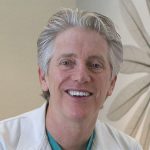 ABOUT THE AUTHOR
› Dr. John Martin is a Board-Certified Oculofacial Plastic & Reconstructive Surgeon who has been practicing in Coral Gables for 23 years. He is a graduate of Williams College and Harvard Medical School, and completed a fellowship at the Bascom Palmer Eye Institute in Miami; 305.444.5950; JohnMartinMD.com.