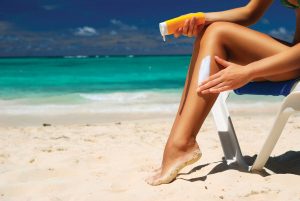 Mineral Vs. Chemical
Potentially dangerous compounds make up many chemical sunscreens. In general, the EWG finds that mineral sunscreens pose less of a threat to human health. Research shows that some chemicals penetrate the skin and disrupt hormone activity, so check out their website for a useful chart of common sunscreen ingredients and their relative toxicity; EWG.org.
Sun Search
The EWG website also has a searchable database of reviews for over 1,000 sunscreen products including beach and sport sunscreens, moisturizers, lip balms and makeup with SPF. The reviews indicate whether the product is chemical or mineral-based, provide a rating as to the product's UVA protection, UVA/UVB balance, sunscreen stability and list any health concerns.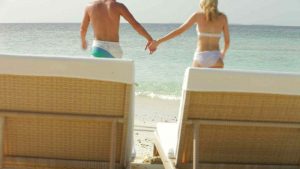 Vitamin D-ficiency
The sun provides a natural dose of Vitamin D, which contributes immensely to healthy bone growth and a strong immune system. Sunscreen, however, impedes the Vitamin D-creating process. The solution to this seeming double-edged sword may be increased consumption of Vitamin D-rich foods or a Vitamin D supplement, though consult your doctor before starting ane new program.
Skin Support
Dermatologists are experts in diagnosing skin cancer, which is the most common form of cancer in the U.S. Early diagnosis can be life-saving, since early skin cancers are almost always curable, whereas those found later are harder to treat. A full-body skin exam includes specific steps. You should undress but wear a gown. Women should not wear makeup, and the exam should take 15-20 minutes. The doctor should examine each part of your skin for any spot that appears abnormal. Be prepared for the possibility of a biopsy — a quick, simple procedure where a small tissue sample is taken using local anesthetic and examined under a microscope. If the biopsy reveals skin cancer, then the growth should be removed. A full-body skin examination is important because skin cancer can develop anywhere you have skin, not just sun-exposed areas. It can develop in places that most people don't worry about — between the toes, behind the ears, on the buttocks, groin or genitalia. Many people don't have skin examinations because of the misconception that they are too young or their skin is too dark. However, sun protection, regular skin self-examinations and annual visits to a dermatologist are for everyone, no matter what their age, ethnicity or skin tone.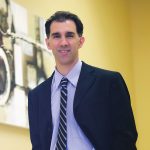 ABOUT THE AUTHOR
Dr. T.J. Giuffrida is the Founder of Dermatology & Skin Cancer Center in Coral Gables. He has been practicing for over 10 years in the Miami area and The Florida Keys. He's one of the few fellowship-trained skin cancer surgeons, performing Mohs surgery; MiamiDermCenter.com.