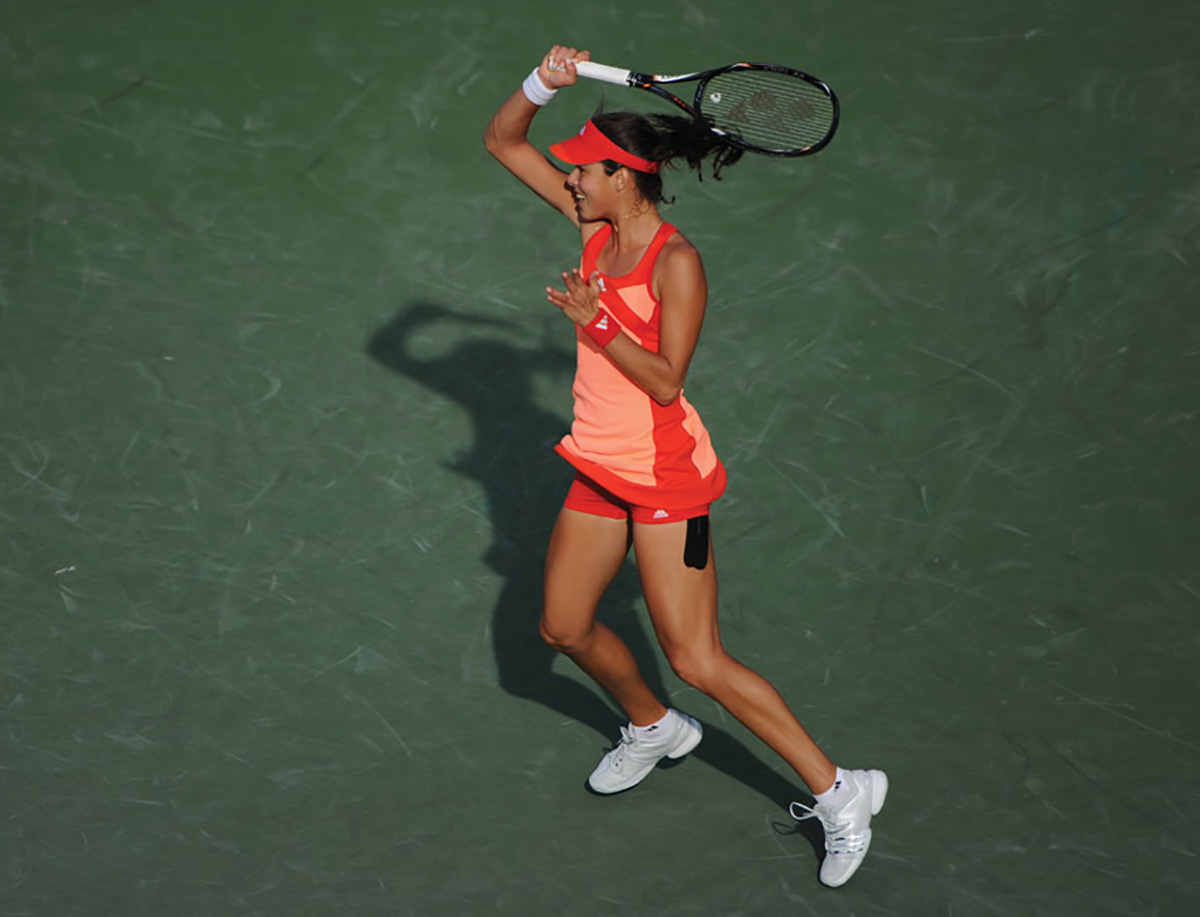 Ana Ivanovic is a tennis survivor. In 2008, she won the French Open and rose to #1 in the world, but at the pinnacle of her success, she was plagued by a string of injuries, and erratic match results. Just a year later, she fell out of the Top 20 and tennis insiders questioned if she really had what it took to be a perennial champion. Today, Ivanovic is slowly trying to prove she does.
It wasn't until 2010 that she was back in the Top 20. This year, she started 2014 off right with a decisive win against Serena Williams at the Australian Open in the round of 16. This month, she returns to the Sony Open Tennis poised to make (at the very least) a run at the Top 10 with hopes of taking it all.
The 6-foot-tall, 26-year-old Serbian bombshell has done well in Miami in the past. "It's a very special event for me," she says of the Sony Open Tennis. "I reached the quarters the first time I played here and beat lots of great players. I enjoy competing here, and I'm hoping to have a great tournament this year!"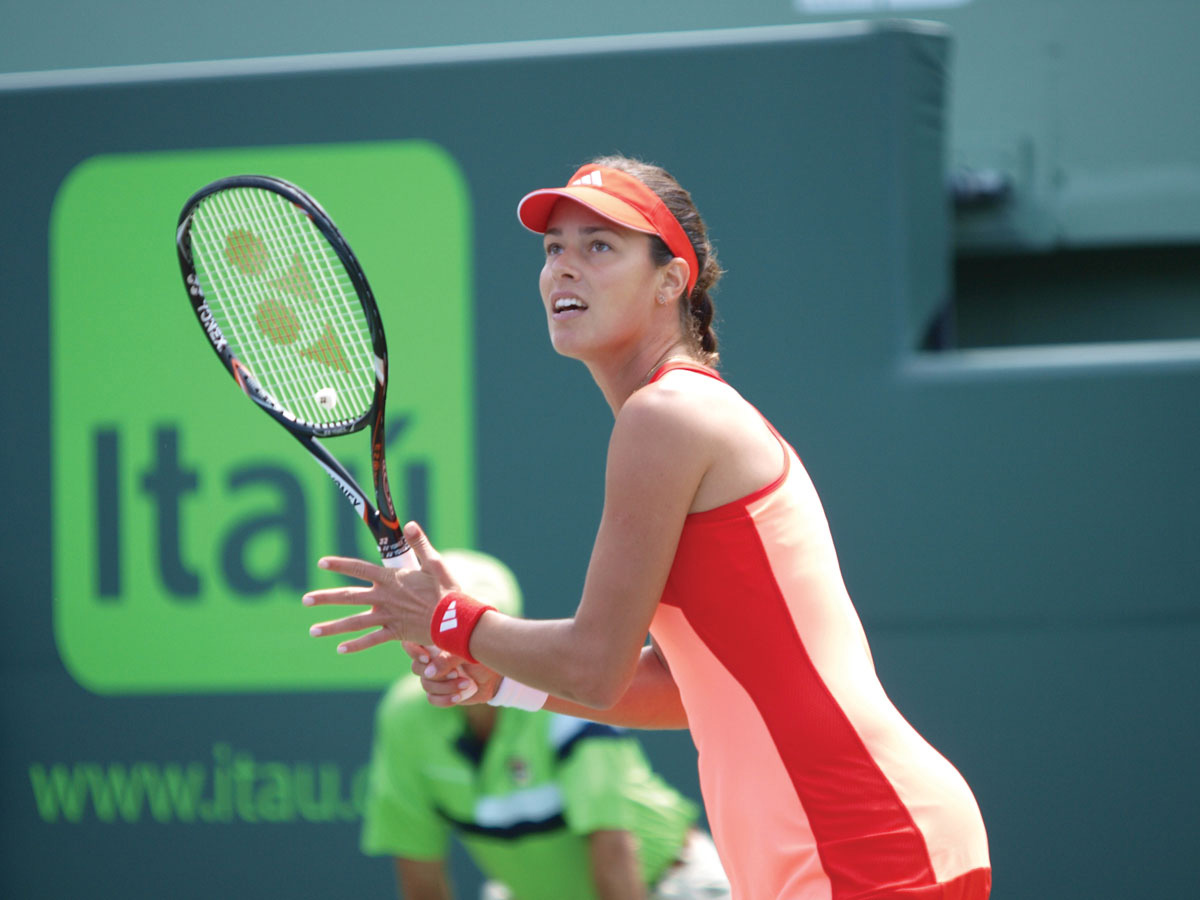 To score victory at the Sony Open Tennis, Ivanovic will have to defeat some of tennis's top players along the way including defending champion Serena Williams, Maria Sharapova, Australian Open champ Li Na, Victoria Azarenka and Venus Williams. "In my career, Serena and Maria have always been my toughest competition," admits Ivanovic.
In order to try and become less injury-prone, and to improve her game in general, Ivanovic has beefed up her off-court training. "It's very important to do things in the gym to get stronger in all areas," she says. "Every player has sensitive areas they want to put more attention on. It's especially important as I age and with the amount of matches I play."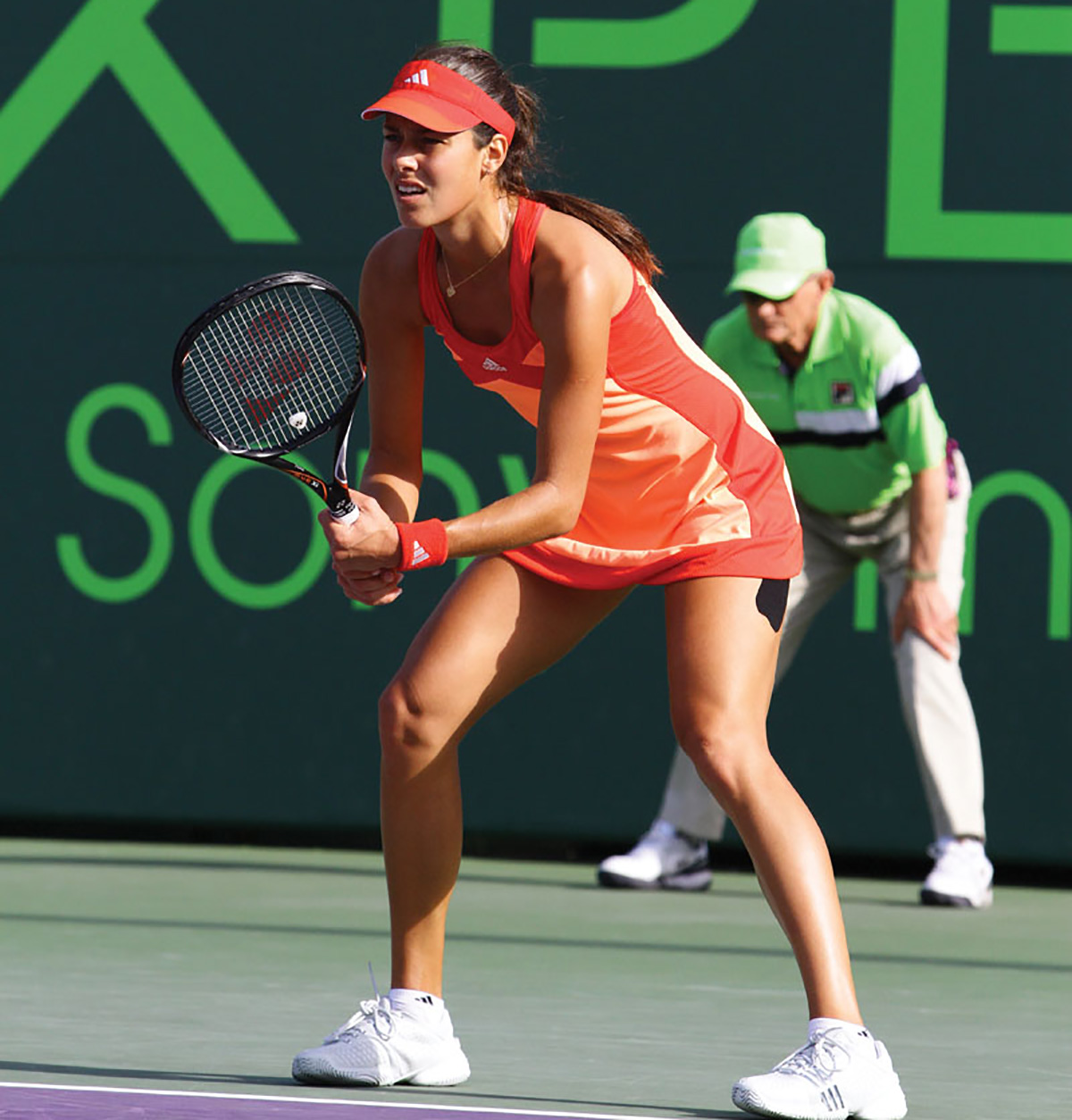 Fans at the event will inevitable witness how her improved fitness has added to her competitive, aggressive baseline game. Ivanovic is known for her flat shots, especially a vicious forehand she can use to dictate points. And her match style isn't surprising, knowing that Ivanovic first picked up a racquet at 5 after being inspired watching a Monica Seles match on TV. However, learning the game at that time in Serbia wasn't easy. She had to practice early in the morning to avoid war-time bombing, and in the winter she trained in an abandoned indoor swimming pool because of the lack of indoor tennis centers.
Ivanovic has come a long way since then. Besides winning the French Open, she was the 2007 runner-up at Roland Garros, and at that year's Australian Open. This year, her focus is on getting back on top. "My big goal for 2014 is to reach the championships in Singapore," she says.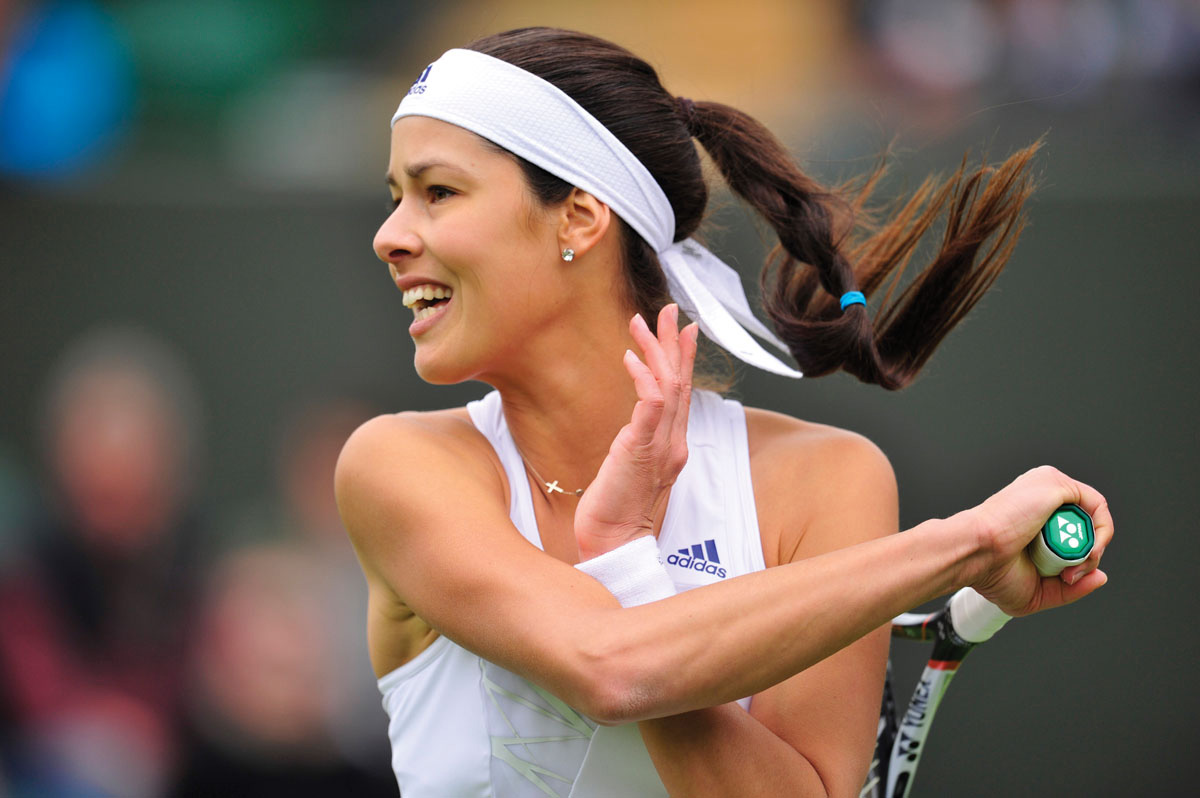 But tennis' grueling year-round schedule makes consistency (something Ivanovic has been criticized for in the past) difficult. "It's hard to maintain a high level all year — you can't do it every week, so you always have to peak for big events," she says. "For me, once the season starts it's go-go-go. I don't go home a lot and it can get a bit hard."
While Ivanovic is focused on tennis, like many other stars, she has numerous off-court interests and affiliations including serving as a UNICEF National Ambassador for Serbia focused on the School Without Violence program. Fellow Serbian players Jelena Jankovic and Novak Djokovic also serve as ambassadors for UNICEF. "It's a great honor for me and a chance to give back to Serbia," she says. "I love to work with kids. Hopefully I can start to do it worldwide, but obviously that would require a little more time, so maybe I'll focus on that after my tennis career. Right now, I do as much as I can with the program."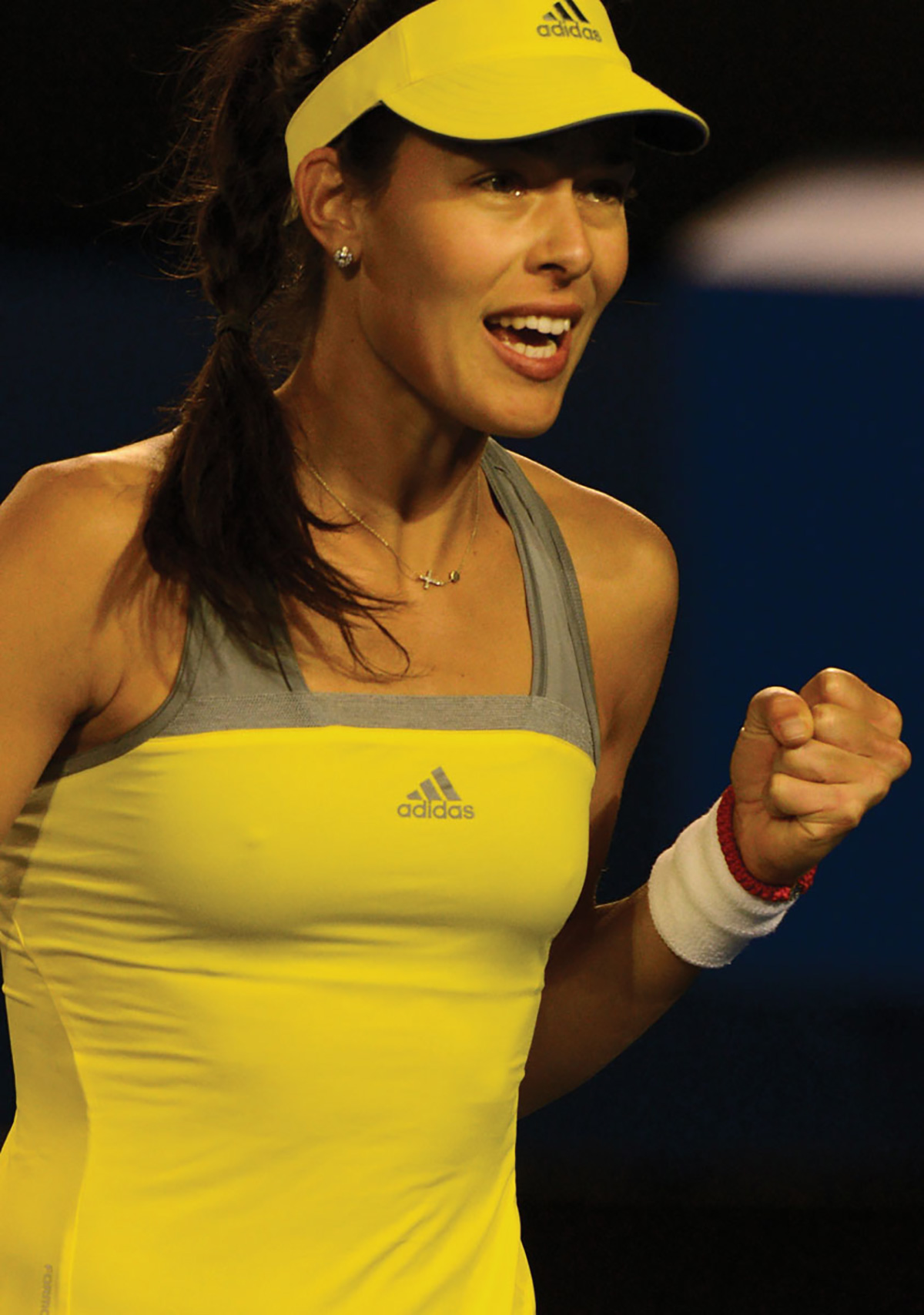 At 26, it's odd to consider retirement, but in tennis years, Ivanovic is already middle-aged and thinking about a life off the court. "There are always certain opportunities and doors you can walk through…and I don't know yet what direction I will take," she says. "For me, tennis is such a big part of my life, but I really feel that after my career I'll be focused on something else….maybe in the fashion world. I want to try different things and get out of my comfort zone, maybe even try acting, who knows…"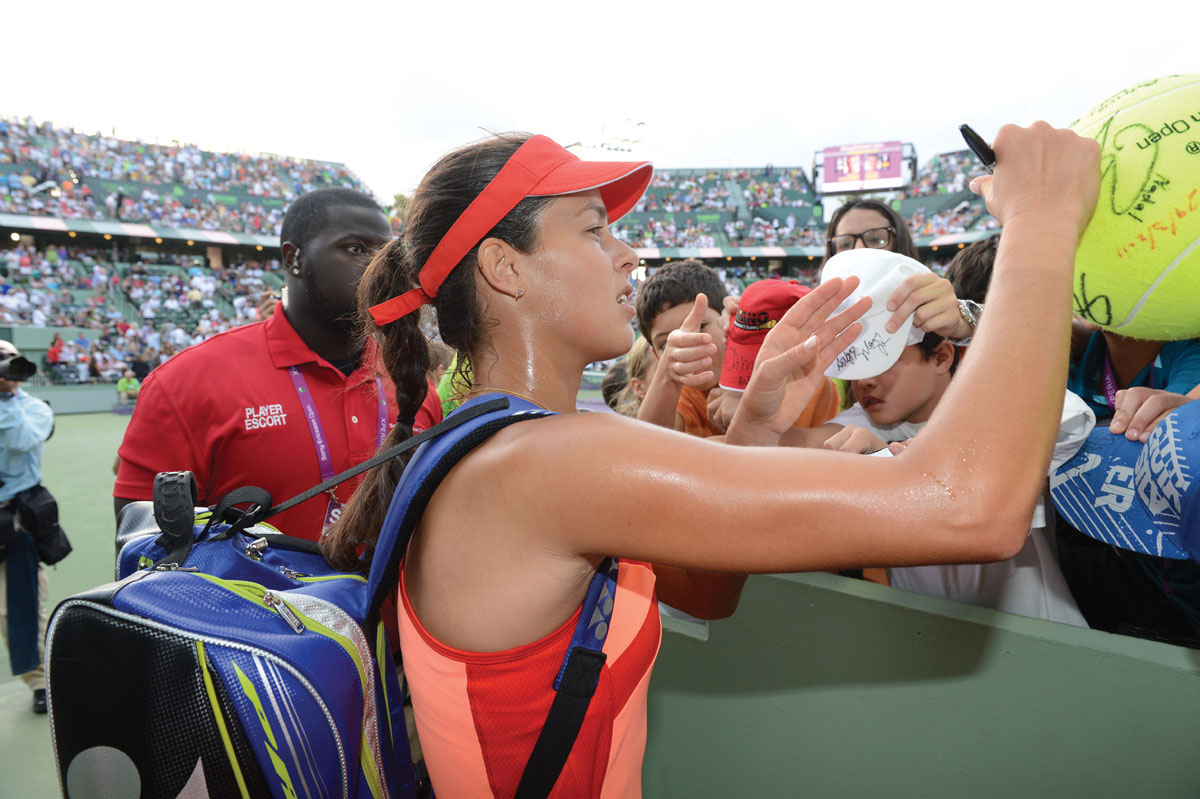 Her dreams after the court may not be as far-fetched as some would imagine. Ivanovic already has a bit of acting experience under her belt, having starred in some tennis documentaries and a mini-series playing herself. She's also considered one of the most beautiful female athletes in the game, something that could easily catapult her toward big-screen stardom. She's so popular in fact, that her personal website is already the most visited of any female athlete. In 2013, Forbes ranked her the 9th highest-paid female athlete in the world, mainly due to marketing partnerships.
But come Mar. 17, Ivanovic's focus will be entirely on the courts at Crandon Park and taking home one of the most prestigious titles of the year outside of the Grand Slams. In the end, all eyes will surely be on her as she strives toward her dreams at the Sony Open Tennis and beyond no matter what the outcome.