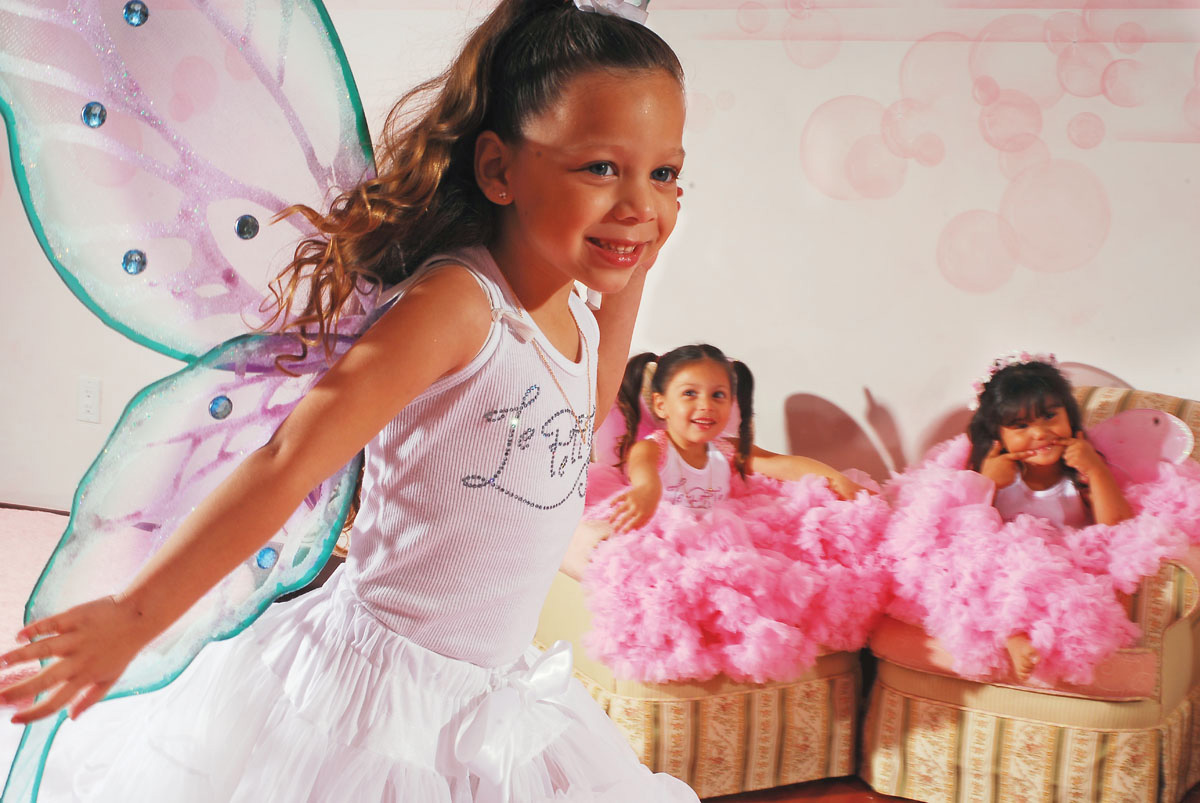 By now, everyone knows girls just wanna have fun. And that's just why Adriana Cohen created Le Petite Spa, a space for little girls where glitz and glam aren't the exception, they are the rule! Absolutely no boys are allowed at the pint-sized spa that takes the phrase "pretty in pink" to a whole new level, offering birthday party packages filled with nail, hair and skincare services to make each little girl glow from the inside out.
"I felt that a place for children to celebrate their birthdays always merits a trying effort from parents, so I took a risk," says Cohen, a business-minded mother of two with almost 10 years of experience in business administration. "I needed to have a business, and I had to find a way to spend time with my kids."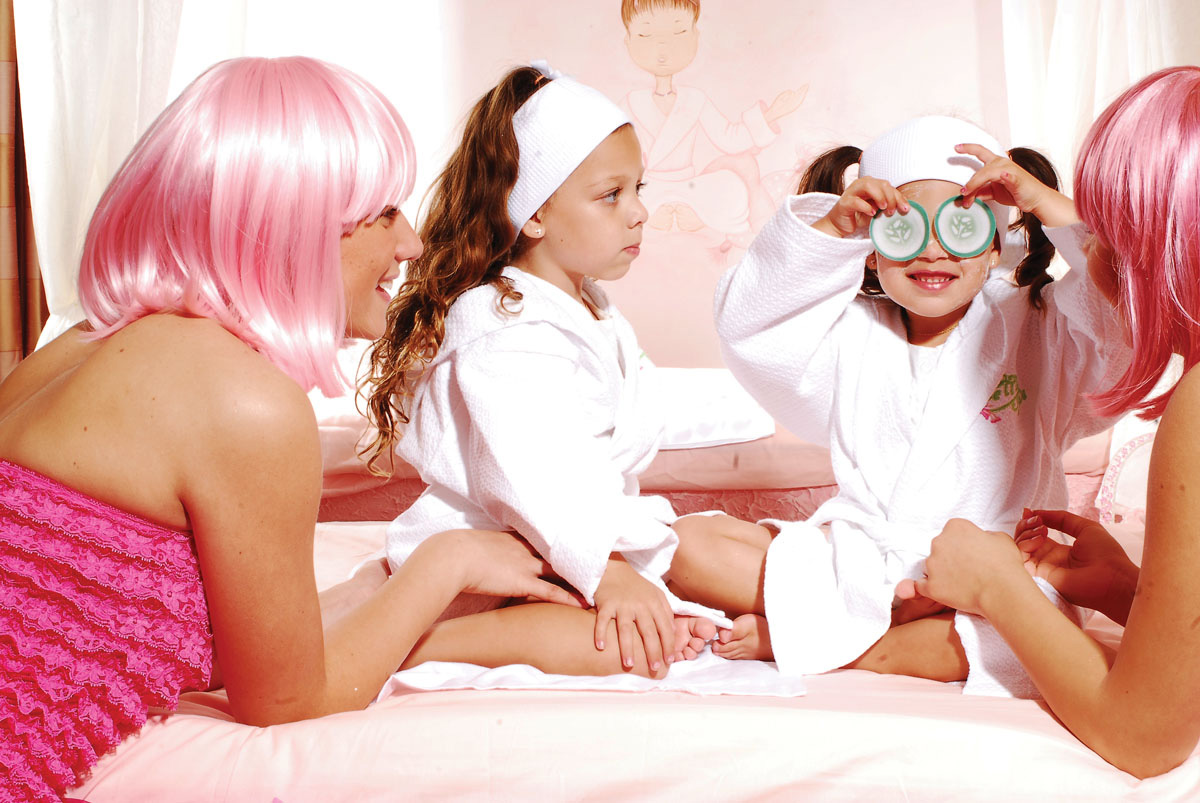 Cohen says she opened the spa for more reasons than one. The first? To create a one-stop solution for moms to have a special place to take their little girls. "There are only so many slumber parties and play dates a parent can host. The whole process of finding a theme, making special invitations, organizing food and coordinating entertainment leaves you in need of a vacation after the party," she says. "Not to mention the clean-up that follows!"
And being the mother of 4-year-old twins, she knows how important it is to pamper her little ones. "One morning, when I was en route to a decadent day at the spa, one of my twins inquired what the experience entailed," she grins. "Halfway into my response, my girls were politely pleading — as only little ones can — for a special 'mommy and me' spa date, and right there, it dawned on me. Wouldn't it be great to have a kid's birthday party at a spa?"

And thus from that innocent appeal, the concept for Le Petite Spa was born. From the furniture to the plush terry robes and tutus, everything in the spa, located at 3097 N.E. 163rd St., is sized for little girls ages 4-12. A balance of all things pretty, pink and princess-inspired, Le Petite Spa spares no details in completing every little girl's fairytale fantasy, beginning the instant they walk through the doors.
At first sight, the girls are greeted by whimsical wall murals created by celebrity artist Diana De Los Rios, whose life-sized little ladies — each unique with cucumber eye treatments, robes and slippers, real feathers, bows and gems — capture the attention of even the tiniest tots. "In one word, the spa décor is majestic, taking its cue from an illustrious pink wonderland where a grandiose 'shabby-chic' inspired aesthetic is sprinkled with pink fairy dust."
The fairytale spa houses stations designated for manicures, pedicures, hairstyling and massages. "Instead of separate rooms, we opted for a central raised platform cushioned with quilted corners," says Cohen. "We wanted everything out in the open for maximum socializing between the children."

And while it's all for the sake of beauty and fun, safety is never sacrificed. All of the products at Le Petite Spa are organic and hypo-allergic, and are exclusively selected for the sensitive nature of young complexions. "Even manicure stations have skirts with open backs to reassure parents about cleanliness and the purity of the hypo-allergenic and organic product lines."
With all these considerations firmly set in place, a girl can enjoy being a girl. In line with all things girly and innocent, Le Petite Spa keeps makeup to a bare minimum using glitter and glosses with the intention of emphasizing the natural glow of youth, while nail hues are limited to boundless shades of pink in keeping with the pristine concept of the spa. What's more, a plush pink runway for fashion shows completes the entire Le Petite Spa experience.
Whether the girls are being styled, massaged, manicured, enjoying tea time or receiving facials, Cohen assures her staff — all sporting hot-pink wigs and outfits — is always mindful of the moral behind Le Petite Spa. "My staff consists of young women who are very energetic," she says. "They are very passionate about what they do, they have lots of patience…and most importantly, they love kids."
Ready to throw the perfect private birthday party at Le Petite Spa? Let them coordinate all the details — from VIP limousine pick-up services in luxury vehicles to catering and creating one-of-a-kind party favors. Packages span from 2-3 hours, depending on the parents' preference and the amount of children in the group.

The spa is open on weekends for private parties and on Tuesdays and Thursdays from 4 p.m.-7 p.m. for individual appointments. The complete experience is modeled after typical adult spas. "The girls change into a robe, relax and enjoy their treatments," says Cohen. "We also incorporate dancing and singing time to lend to the festive feeling."
In the end, the team at Le Petite Spa wants everyone to be happy. "We always try to deliver a positive message," says Cohen. "We aim to show children and parents alike the value of taking good care of one's body and soul while they relax and enjoy some girl time."
While the kids get a kick, parents sometimes seem to love it most. "Parents can't believe it, and often get more excited than the kids," Cohen laughs. "One of my favorite parent reactions was, 'This is better than Disney!'" For more information, call 305.949.1100 or visit LePetiteYouthSpa.com.