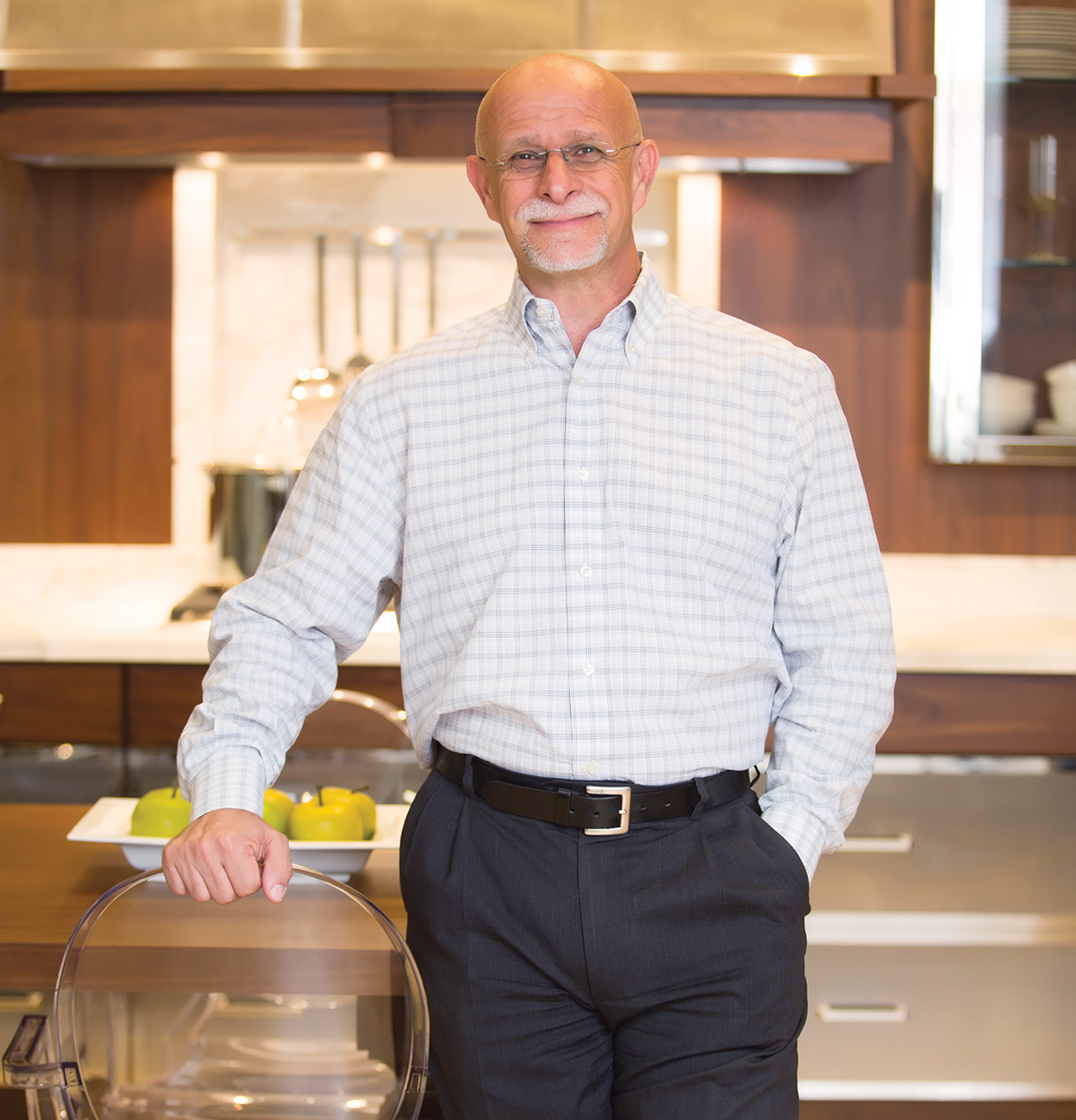 Michael O'Byrn
Downsview Kitchens
Design Center Of The Americas
1855 Griffin Road, Ste. B212
Dania Beach
954.927.1100
DownsviewKitchens.com
"I know I will cook so much better in my new kitchen!" This is one of Michael O'Byrn's favorite client quotes of all time. "The comment had a hint of irony but the enthusiasm was certainly real," he says. "It's so telling of the whole process." With Downsview Kitchens, O'Byrn shares his vision that the central gathering area should reflect many wonderful things. Following today's design climate, many of the kitchen walls have disappeared and the kitchen is now fully part of the living space. "The room is no longer just for cooking, so the versatility of the space is more critical than ever," he says. "Great spaces don't just appear. To achieve success, it takes the mixing of many variables — all tailored to each client's needs. It's the greatest opportunity to set the mood of any home."
Design philosophy: "I like translating client wishes and dreams into a livable reality by using color, texture and quality materials to transform ordinary rooms into beautiful spaces. I enjoy the process of tailoring the design to create functional spaces that allow the design and function to coexist."
Essential must-haves: "First, opt for great design with multi-functional work areas, visual impact and fully coordinated living spaces. Then, consider well-planned function such as induction cooking, segmented refrigeration and a steam oven. Lastly, look for beautiful finishes like leather, wire-brushed wood and classic stone, etc."
Trend predictions: "We're surrounded by technology everywhere and the kitchen is no exception. Think cabinetry that opens with just a touch of your hand, appliances linked to a home network and activated by phone or tablet and internal monitoring to alert you of service needs."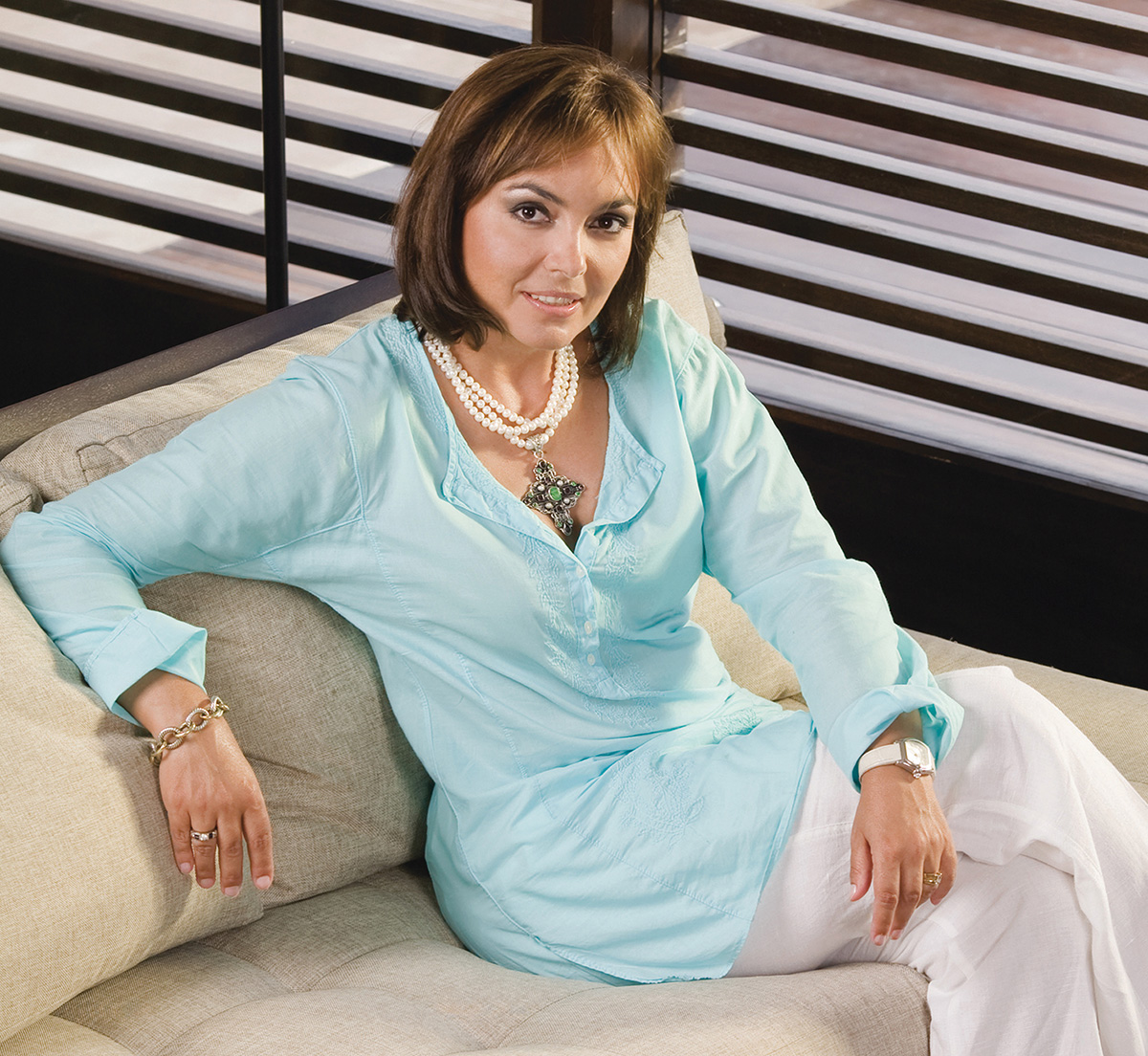 Adriana Hoyos
Adriana Hoyos Showroom
4120 NE 2nd Ave.
Design District
305.572.9052
AdrianaHoyos.com
"Ithink I was born a designer," says Adriana Hoyos. "Ever since I can remember, I've loved aesthetics: art, textiles, unique objects." As such, her mother's and grandmother's influence was strong in her path to become a designer. "I was raised surrounded by beautiful ambiances and by visual and tactile stimulations," she says. Hoyos was born in Colombia, raised in Ecuador and studied interior design in the U.S. Upon returning to South America, she founded a small design studio that has grown to an international design and manufacturing company with 10 showrooms, two of which are in Miami. Her 9 Latin American-influenced collections have been well-received by Miami's international clientele. "I'm passionate about improving people's lives, in the sense of creating beautiful, comfortable and luxurious homes," she says. "My furnishings are sculptural, elegant, and most of all, they invite you to enjoy any room."
Design philosophy: "I believe that there has to be an ideal balance between comfort and aesthetics. I always tell my clients that spaces are not meant to be art statements, but rather comfortable and user-friendly ambiances."
Essential must-have: "A personalized bedroom that's designed around the personality to fulfill not only the needs of those who will occupy the space but their soul as well."
Trend predictions: "I think that we're going to see a move away from the ultra modern. I've noticed clients are increasingly appreciating more and more natural and exotic patterns, organic materials, clean lines as well as the mix between vintage pieces and unique shapes."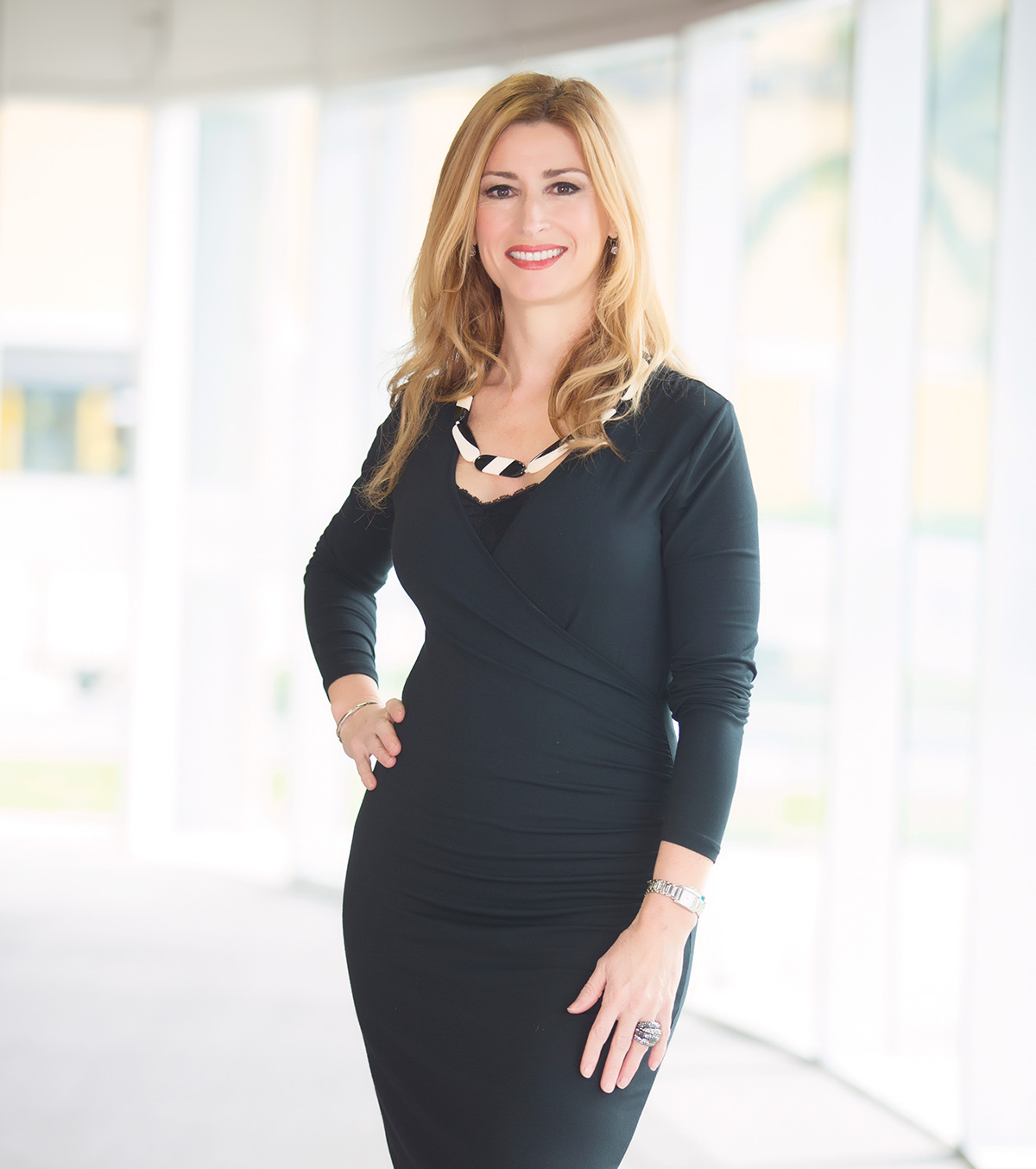 Moira De Luca
California Closets
900 Park Centre Blvd., Ste. 476
Miami Gardens
561.305.7917
CaliforniaClosets.com/Miami
Moira De Luca sees each visit to a new house as a challenge and the beginning of a close relationship that involves the process of understanding a client's needs in accordance with their lifestyle. "I enjoy helping my customers free themselves of the stress that not having the appropriate storage causes them," she says of her work with California Closets. "It's my goal to simplify their lives by finding solutions." Originally from Buenos Aires, she started her Fine Arts studies there and spent several years working exclusively in the Visual Arts. Her natural ability to render creative ideas on paper allows her design clients to easily visualize solutions for the different areas of their homes. "I'm there to listen to them," she says, "I use my expertise to make their project a total success and a life-changing experience."
Design philosophy: "We're all very particular and when I work with my customers, I make sure that they know that they can be as particular and unique as they want when it comes to the design of their closet."
Essential must-have: "Walk-in closets have become 'caves' of sorts for people, and they want to have that important space customized."
Trend predictions: "I see wardrobes coming back since people have the desire to have a place for each item. Creating a wardrobe can dramatically increase the overall storage of the house, while being a very attractive and decorative piece, even a focal point."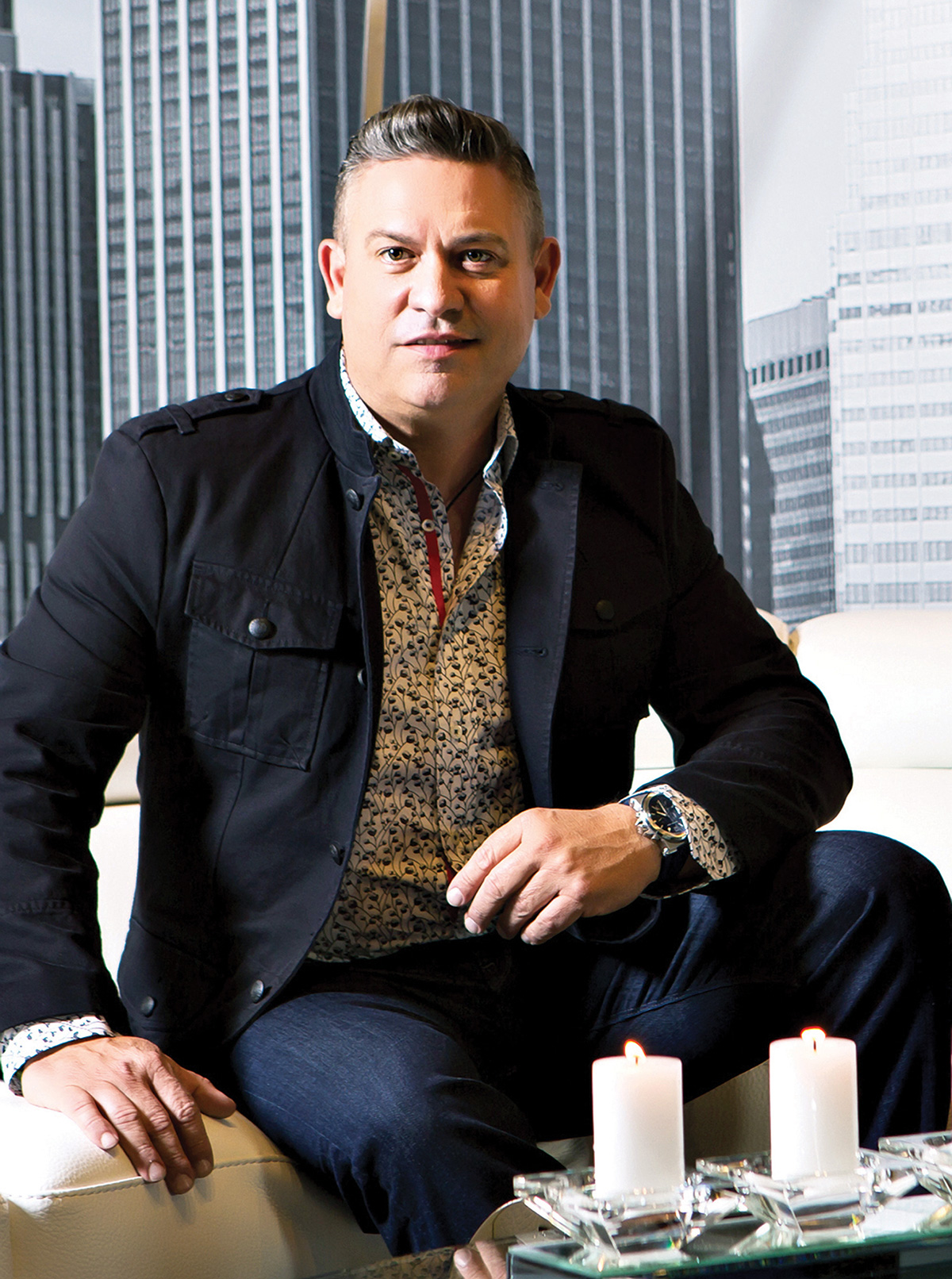 Anselmo Hernandez
El Dorado Furniture
2475 SW 8th St.
Miami
305.642.4355
ElDoradoFurniture.com
Anselmo Hernandez started out as a Civil Engineer in Cuba. In the 1990s, he was selected from multiple candidates to specialize in interior design in Spain. He went on to work with several 5-star hotels in Cuba including the Gran Caribe hotel chain as a Principal Decorator. "In 2000, I left Cuba and never really thought I was going to be able to work in my field until I got a job at El Dorado Furniture," he says. "I started here as a decorator and worked my way up to Executive Director Of Visual Display. Now I get to incorporate modern design lines for El Dorado Furniture and that gives me the greatest satisfaction in the world." He says sometimes clients come to El Dorado Furniture with specific ideas in mind, but once they see what the company has to offer, they leave with completely different ideas, often revamping their design goals. "Being able to expand a client's perspective is priceless," he says.
Design philosophy: "I'm in love with eclectic style. I'm all about combining traditional elements into contemporary settings and creating interesting blends when it comes to redesigning personal spaces."
Essential must-have: "I believe that you first need to establish your wants to arrive at your needs before deciding on décor. Multifunctional pieces are design choices that I find to be highly sought-after by consumers. Regardless of your chosen piece, you should get the most out of your investment and space."
Trend predictions: "Furniture design, as it always has, will continue to be guided by fashion trends."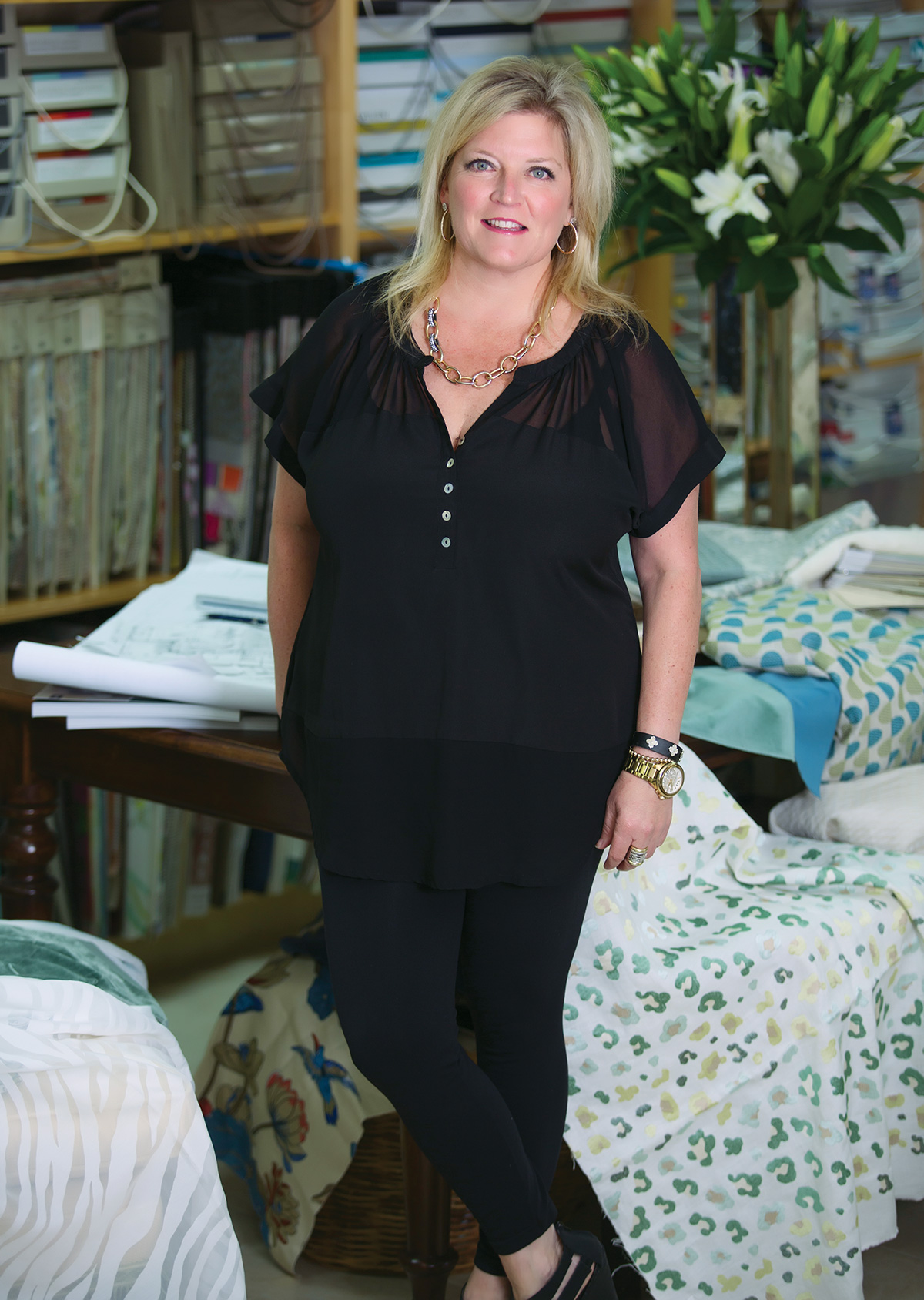 Carol Craiglow
Interiors By Studio South
104 Crandon Blvd., Ste. 100
Key Biscayne
305.361.5910
IntStudioSouth.com
Interiors By Studio South has been a family-operated firm for 35 years, with talented daughter Carol Craiglow currently managing the design board. "Growing with a mother in design, it becomes a part of you, a way of life, so it's hard to pinpoint when I was first inspired," she says. "My mom and I were fortunate enough to work on a project of a lifetime in Tuscany, where we were inspired by the beauty of their architecture, the simplicity of the Italian lifestyle and the causal philosophy of life." Studio South offers full interior design services including renovation, consultation on design projects, space planning, furniture layouts as well as selections of fabrics, pieces and wallpaper. Her future plans? "I would love to design my own fabric line or have a design show on HGTV," she says.
Design philosophy: "My design philosophy is to make my clients' surroundings comfortable and inviting. A place that's unique to each individual instead of a trend or era."
Essential must-have: "Start with a good base, like a sofa, a great rug, then layer with pillows and finishing pieces. A grandmother's chair, something purchased on a trip, all the things which tell a story about your family. This can be accomplished in any style."
Trend predictions: "I'm seeing more of a lifestyle look that brings the outside in; a place that looks luxurious but handles a person's everyday life."