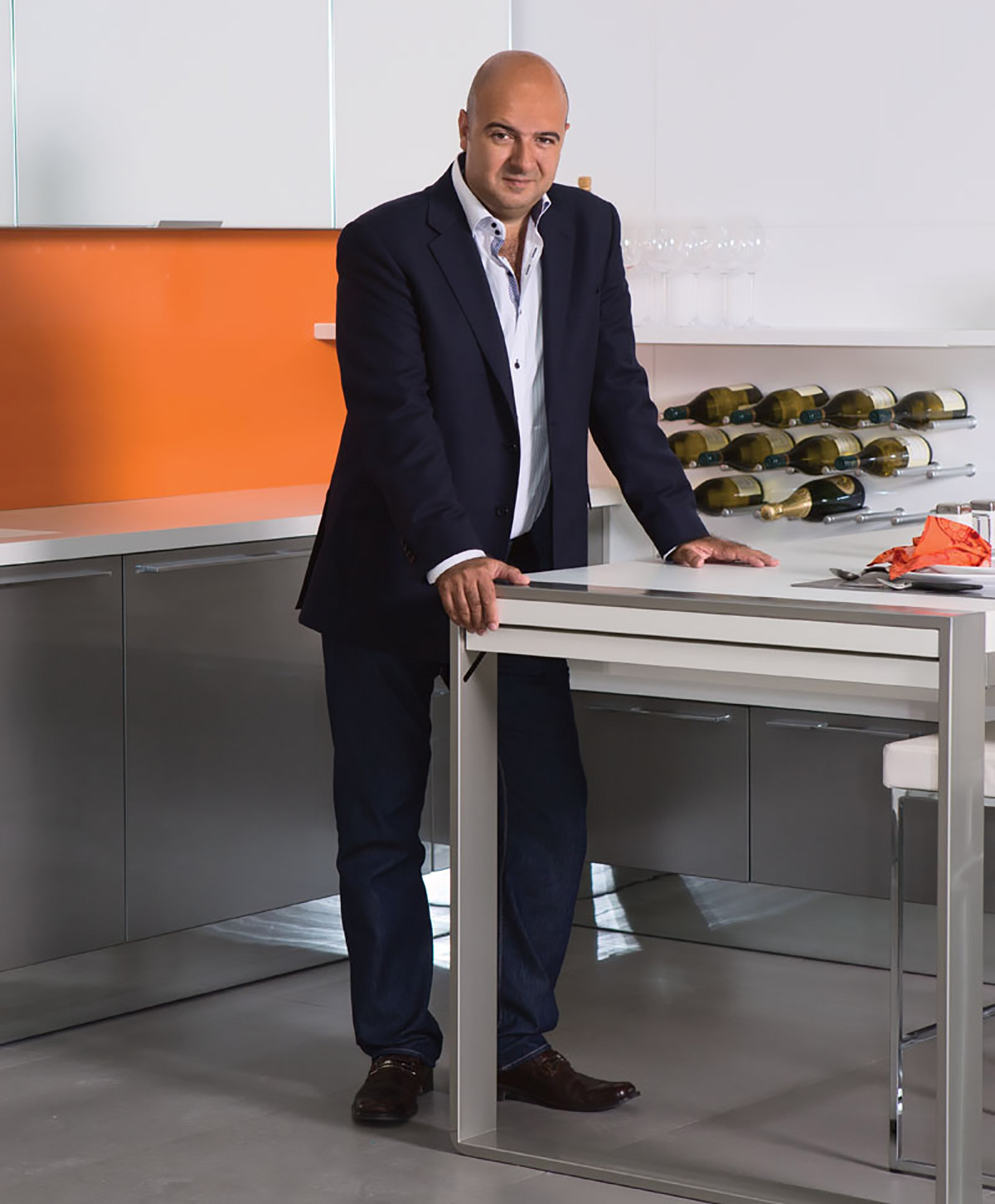 Carlos Ferrando
COMPACSTONE USA
1666 NW 82nd Ave., Doral
305.406.3600
Compac.us
Carlos Ferrando of COMPAC: The Surfaces Company plays a key role in the design process: giving interior designers and homeowners the perfect materials to help create the spaces of their dreams. COMPAC's signature quarts and technological marble come in a mind-boggling array of colors and designs, some incorporating artistic touches like flecks of colorful Venetian glass. "Our newest collection, the Nature Line, uses bio resin to make new, attractive colors such as Carrara, Perlino, Botticino and Noce," he says. The bonus? Not only are COMPAC's surfaces durable and gorgeous, they're also GreenGuard-certified for promoting high indoor air quality.
Design philosophy: "Personally, I love simplicity that is created with products that care for the environment without neglecting design."
Essential must-haves: "Quartz COMPAC is the best option for kitchen and vanity countertops. The Marmol COMPAC Line also has modern light colors for the floor tiles in a thin thickness that helps ecologically."
Trend predictions: "We hope the market is going to go up again. And now managers of remodeling and of new projects take more care regarding which products to use in kitchens, bathrooms and living areas. Using COMPAC gives a better value to any house, apartment or office."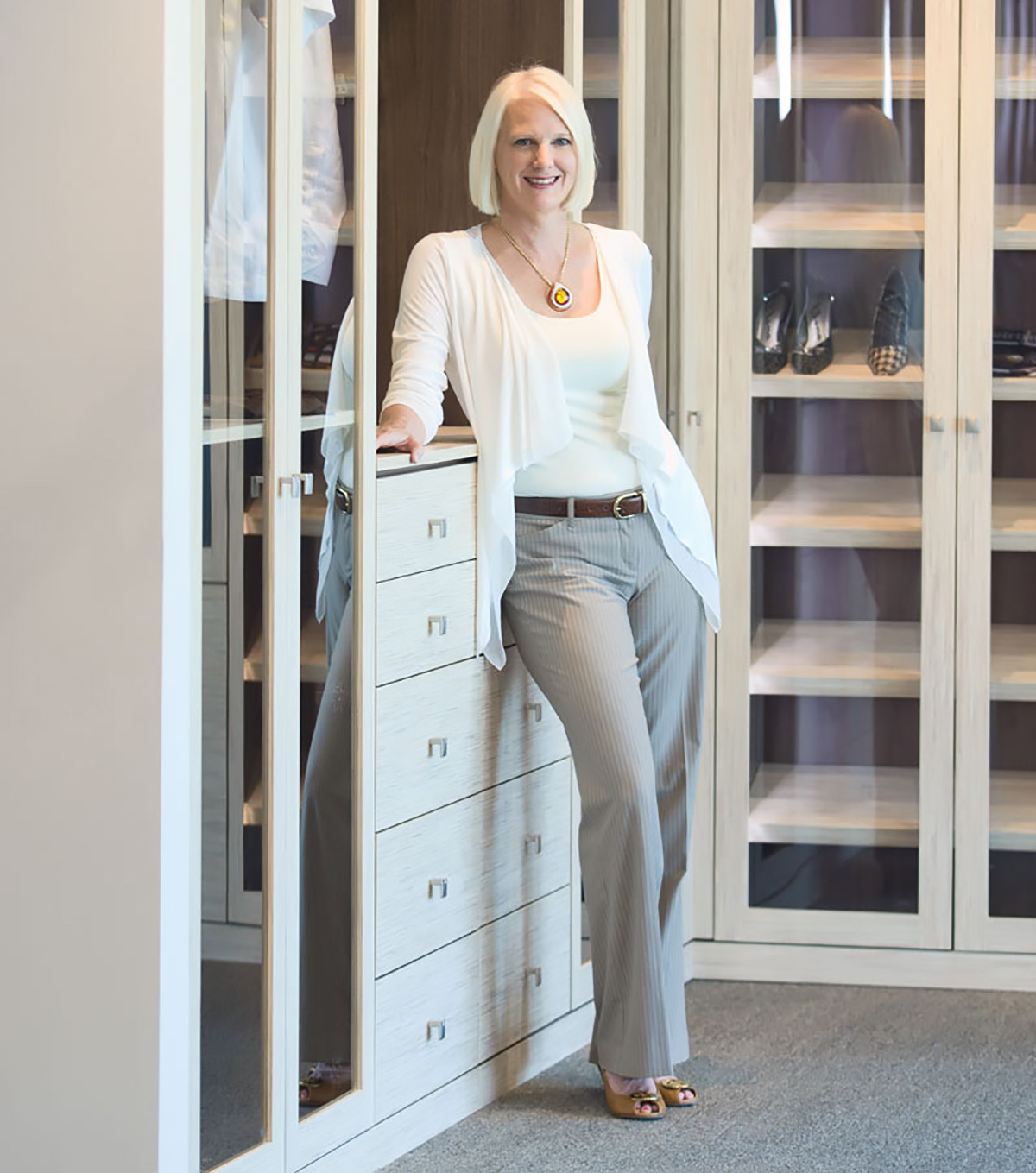 Robin Annon
California Closets Miami
900 Park Centre Blvd. #476, Miami Gardens
305.623.8282
CaliforniaClosets.com
Robin Annon of California Closets Miami takes her work seriously. "My most important inspiration is the client, because I see a home as more than a place; it's your comfort and refuge," she says. As Annon knows better than anyone, a key element of making your home a welcoming and peaceful place is making sure it's organized. That's where California Closets comes in with the right materials. Their products don't just help store and organize…though they do that splendidly. They're a true design enhancement for any space. And with a production factory located right in Miami, customers in The Magic City won't have to wait months for their custom products to arrive.
Design philosophy: "I enjoy creating spaces that are clean, modern and sophisticated, but ultimately the client's satisfaction is my goal. I'm committed to listening to my clients and I value their needs and their time."
Essential must-haves: "Our slide-out valet rod. You may question the essential nature of such an accessory, until you have your hands full from the drycleaner or want to set out an outfit. Once you realize the value of the valet rod, one is not enough!"
Trend predictions: "We continue to look to Italy for influence and direction when it comes to style, while increasing local production, sourcing and expanding our line of eco-conscious products to create a greener, more Earth-friendly California Closets!"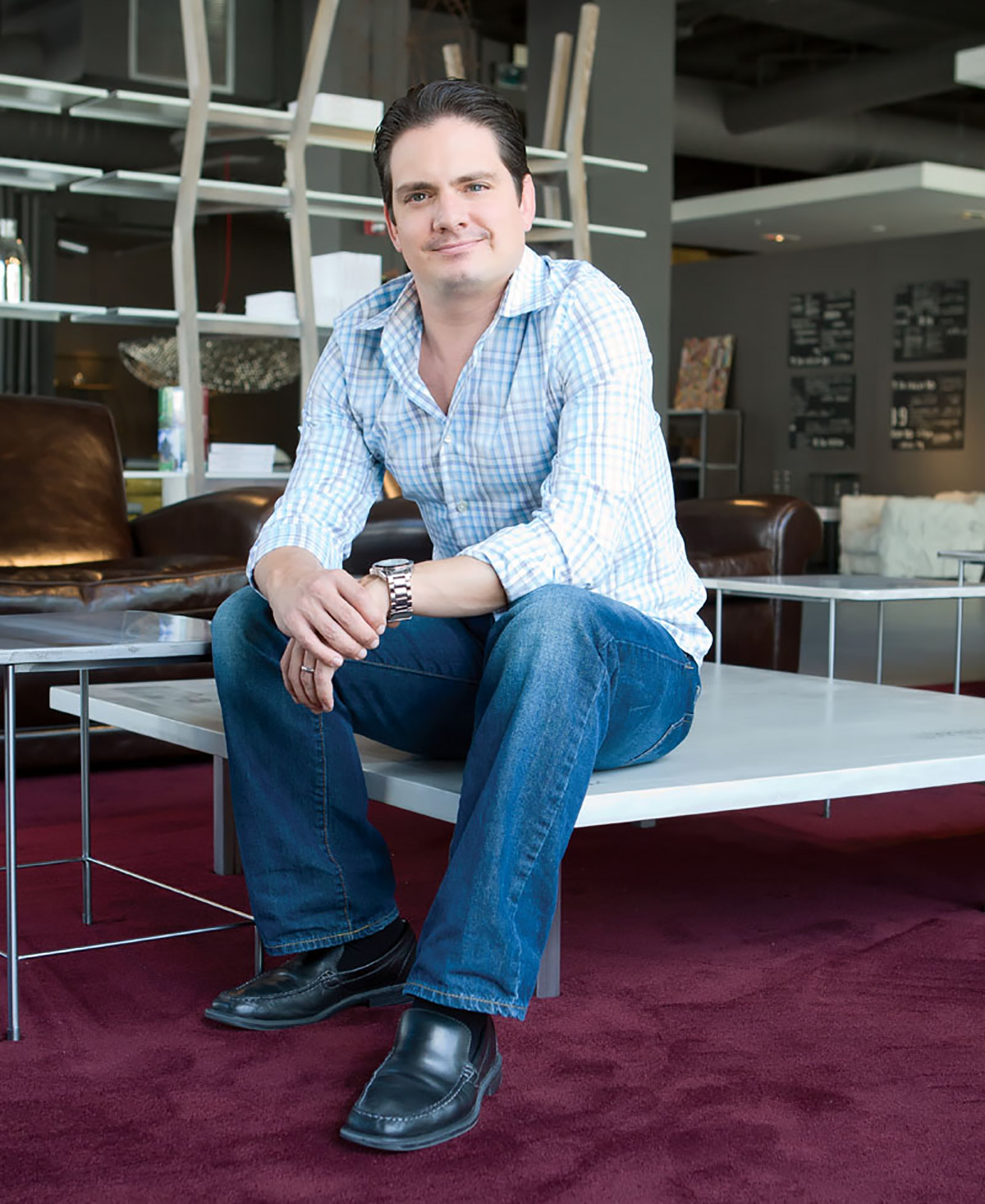 Arturo Lagunes
Internum
3841 NE 2nd. Ave. #101, Miami
305.576.1135
Internum.com
Inspiration is very subjective," says Arturo Lagunes, Director of Internum in Miami, a high-end, multi-brand furniture retailer. "It can come from the details of current furniture pieces, art, architecture and sometimes a vintage touch. But it definitely also comes from the smile and laughter of my daughter," he adds. Throughout his career, Lagunes has managed several furniture showrooms. With Internum, he now specializes in luxurious, timeless designs from European makers such as Baxter, Emmebi, Casamilano and Gervasoni. But they don't just supply fabulous furniture. Internum also offers in-home consultation services, where they meet with clients and help discover their design needs and desires by planning spaces and recommending items, even pieces which may not have turned up in Internum's showroom.
Design philosophy: "My design philosophy translates into a simple yet refined look with a sense of exclusiveness."
Essential must-haves: "Find one piece that stands out as unique. No matter what the price, it should have sophistication and a story behind it."
Trend predictions: "The furniture industry will be influenced by the European style and the way they treat and use high-quality materials such as leather, linen and other fabrics to give life to comfortable but artistic pieces."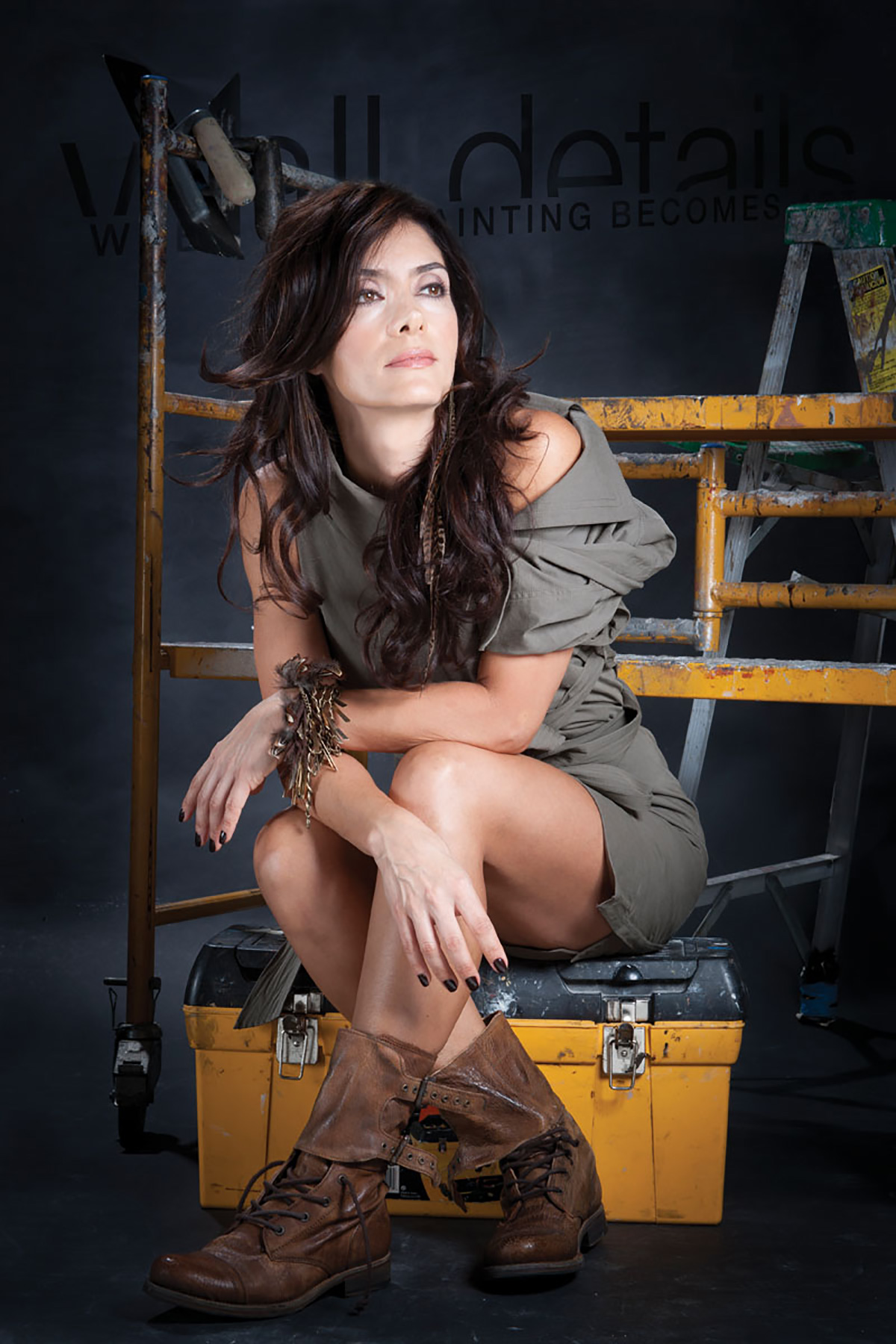 Clara Echavarria
Wall Details
717 Crandon Blvd. #307, Key Biscayne
305.495.5999
WallDetails.com
Clara Echavarria has always been passionate about design, color combinations, textures and exotic looks. That's why she truly found her calling when she launched Wall Details, a company that specializes in artistic wall paintings and designs. From textured finishes to painted accents and metallic leafing, Clara and her team at Wall Details add depth, excitement and individuality to every space they work on. "Being able to apply my creativity is what originally attracted me to start in this industry," she says. "I always approach my next job like it's my last one — I give it my very best!"
Design philosophy: "The only rule I have when it comes to design is that there are no rules. I have no boundaries or limitations. I'm always trying to push the envelope and take my artistic wall designs to the next level."
Essential must-haves: "I believe everyone must have artistic walls designed by Wall Details. If not, you are out of style!"
Trend predictions: "Simplicity with a touch of design will be the next hot trend."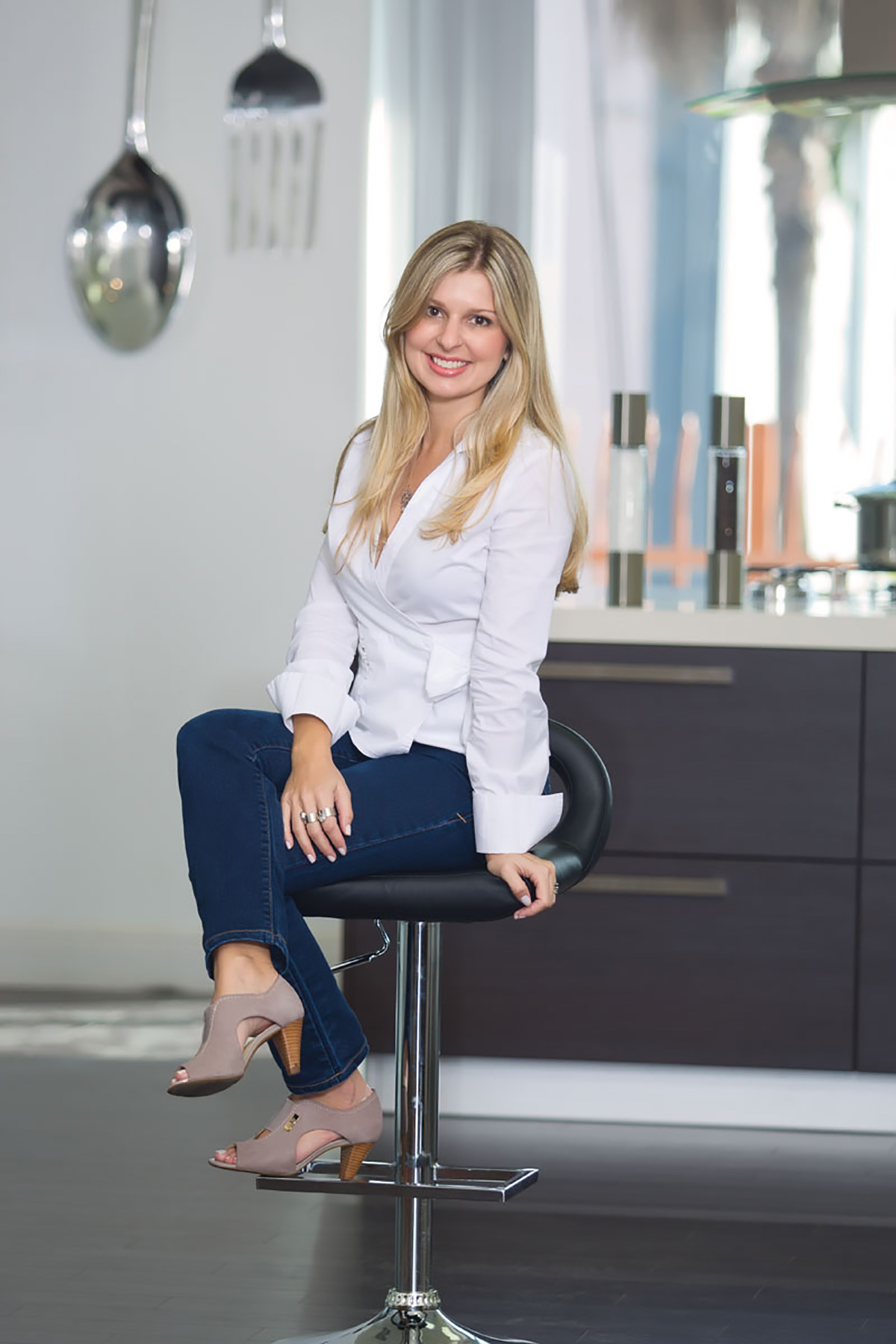 Fernanda Bermudes Alves
Biaggi Cucina
4101 NW 77th Ave., Doral
305.640.3024
BiaggiCucina.com
The team at Biaggi Cucina work by a simple mantra: "Quality is remembered, long after price is forgotten." The company began when brother-and-sister co-owners Andreia & Alex Barbosa were inspired by their grandmother's name: Signora Leonora de Biaggi, originally from Ferrara, in northern Italy. Today, the company prides itself on being created in Italy, and made in Brazil. "We have the best of both worlds," says Lead Designer Fernanda Bermudes Alves. "We're an innovative, turn-key operation that always uses the latest trends in Italian design to appeal to the international clientele we have living in Miami who relate to our collection of sleek, colorful, trendy styles which channel every aspect of the city we live in today!"
Design philosophy: "Every design should reflect the client's individuality to be functional. We aim to create a balanced, innovative, comfortable and inviting environment that combines clean lines, texture and colors."
Essential must-have: "The kitchen accessories we offer add function and comfort to any kitchen. The drawer organizers, waste bins, multiple use pull-outs and the LCD TV pantry door are some of the offerings our customers love most!"
Trend predictions: "Kitchens will continue to become multi-functional spaces, and as such we will see an increasing number of kitchen islands divided into dining and working areas with entertainment functionalities weaved in."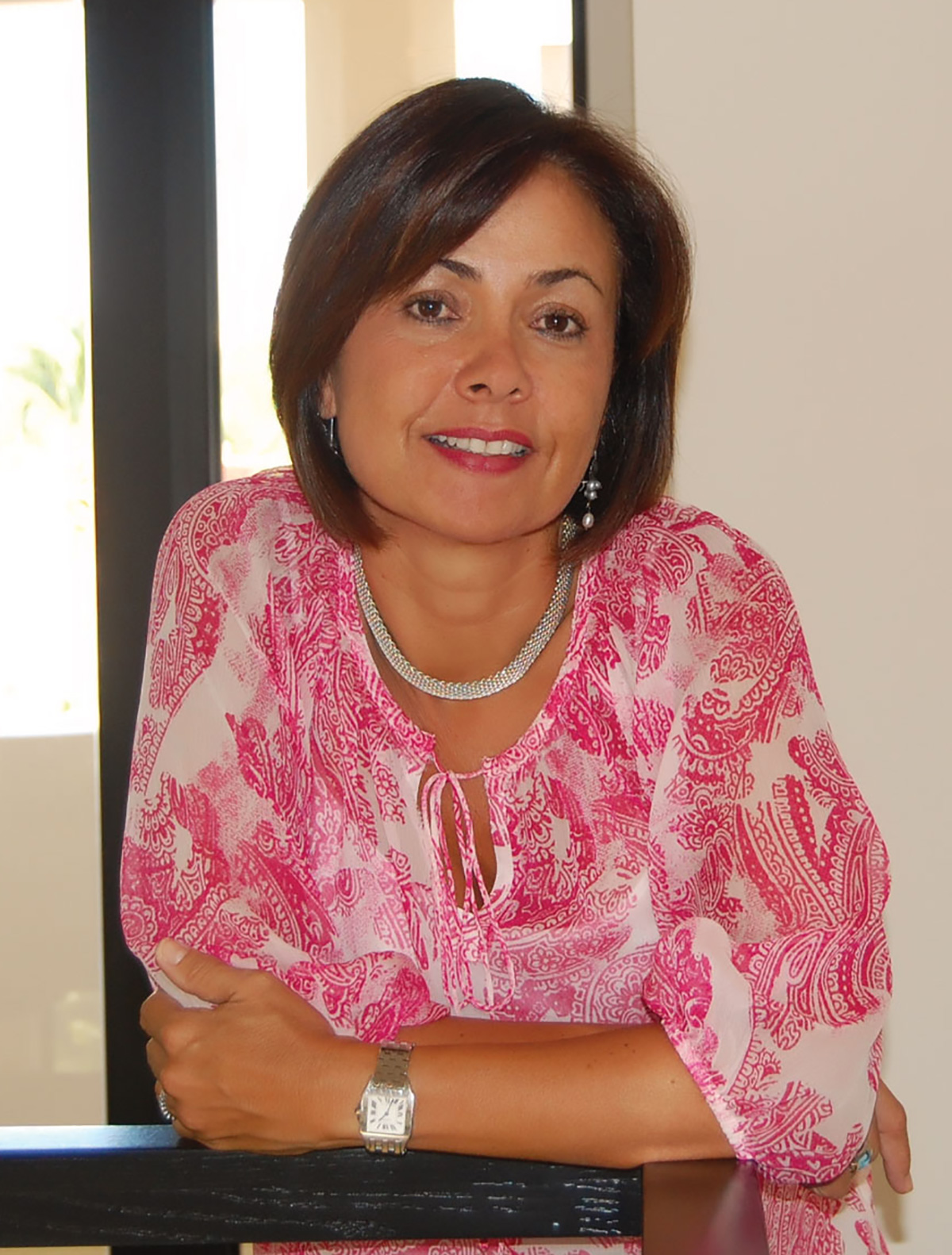 Myriam Rojas
MZ Design
104 Crandon Blvd. #423, Key Biscayne
305.361.7606
MZDesign.com
In her childhood home in Bogota, Colombia, Myriam Rojas used to celebrate the start of each school year by rearranging her room. Today, in her work with MZ Design, her enjoyment of design continues to fuel and inspire her as she manages every area of home remodeling and creation. "My company is a one-stop solution," she says. "Being an architect, interior designer and general contractor, I hope to make life easier for my clients." And she means it…even if it requires going out of her way. In fact, for a recent penthouse project, Rojas traveled all the way to Colombia just to make observations about the client's taste and lifestyle. "I want to make sure my clients are 100% satisfied," she says.
Design philosophy: "I incorporate light, space and materials into my designs wherever possible. It's very important for me to listen to my clients and make sure that I accomplish their needs and desires effectively and on time."
Essential must-haves: "It's important to have a good lighting design throughout your living spaces as well as an efficient kitchen layout."
Trend predictions: "Even though we are seeing multi-color patterns in fabrics, the home furnishings showrooms are full of simplicity. Strong contrast in colors is being used without being multi-color. This can be achieved with black and white or softer beige and a darker tone of brown."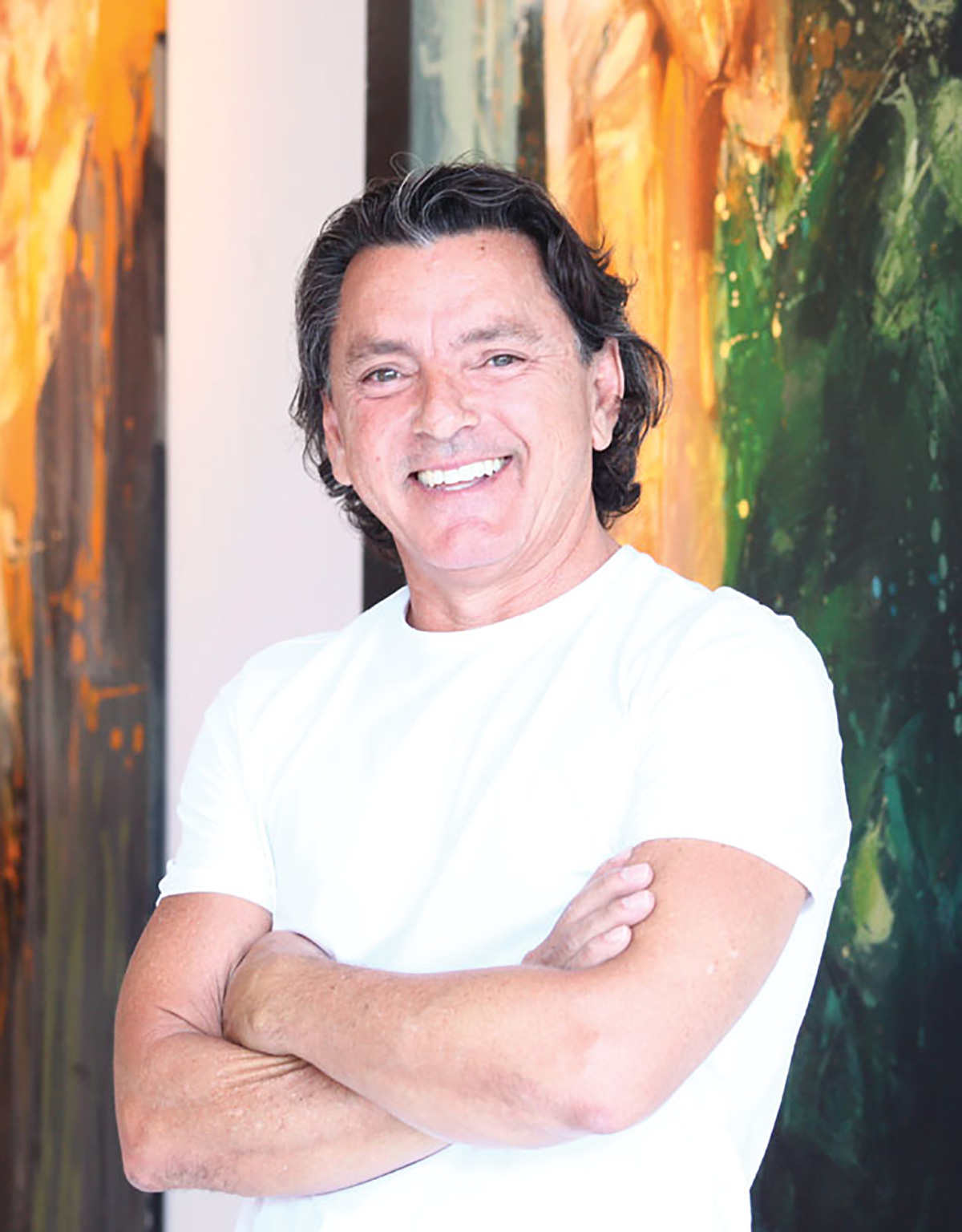 Alberto Linero
Ligon Woodworks, Inc.
3495 NW 53rd St., Miami
786.286.7355
After 15 years in the business, Ligon Woodworks President Alberto Linero knows a thing or two about remodeling. "My whole life, I've been passionate about design," he says. With Ligon Woodworks, Linero and his team have successfully managed many high-end residential projects in Key Biscayne and Miami. Ligon specializes in "turn-key" services, taking care of every aspect of remodeling from tearing out the old interiors to handing over the owner the key to a brand new, completely furnished and decorated space. "All our customers have to do is come back with their luggage and hang their clothes in the closet," he says.
Design philosophy: "I'm a minimalist. I believe that in design, less really is more."
Essential must-haves: "In order to create a very unique, clean, smooth environment, it's very important to focus on the color."
Trend predictions: "I'd like to complete the entire manufacture circle in our business with a new art gallery we recently opened in the Wynwood Arts District. Art is the last step to close the circle."