If your hair is curly, frizzy, unruly or especially susceptible to Miami's heat and humidity, protein-based treatments are the newest way to get straighter, smoother and more beautiful hair. And since I work with the best products, my clients always leave happy! You'll be glad to know that my formaldehyde-free process is beneficial for your hair, and it protects against hot hair tools. The protein-based hair treatment leaves you with shiny, fizz-free hair for up to three months.
Whether your goal is to obtain straight hair for an extended amount of time or you'd like to remove frizz but keep the curls, I customize each treatment for my client's hair and expectations. Also, my protein-based treatments give hair the necessary moisture and conditioning, leaving it healthy, shiny and smooth.
The Way It Works
No matter what the hair type, there's a treatment for you! Because my products are different than other keratin-based treatments, they're not aggressive on the hair. I opt for products that are healthier for hair that also finish with a natural shine.
As a stylist, I spend a lot of time researching the market and educating myself as well as my clients about which products I use and why. Not only are clients happy with the results, but they also begin to understand more about their own locks and the importance of maintenance and overall hair health.
With my formaldehyde-free system, hair is supple, full of movement and has incredible shine! The application is quick, and the best part is you can wash your hair the same day. It won't affect the results. This is especially great for women who are very active with sports and the gym.
To keep hair even more beautiful, I recommend using the products at home including: shampoo, conditioner, serum and masque. It's best to use the masque once per week and use the serum before drying hair.
Tip:
For straighter hair, use the hairdryer on low so that hair dries slower. For a more natural effect, use serum and dry hair. The results are fantastic! For more tips and information, call Trini at 305.753.8187 or visit TriniInPrivate.com.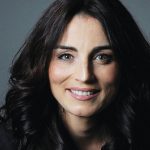 › Trini has spent the past 15 years revealing the beauty of stars in Paris and is now in Miami to share all her beauty knowledge and to take care of your hair and style needs in her own studio by appointment only. All products and advice featured on this page are available at Trini Studio, 660 Crandon Blvd., Ste. 108 in Key Biscayne. For more, call 305.753.8187 or visit TriniInPrivate.com.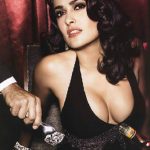 "People often say that beauty is in the eye of the beholder, and I say that the most liberating thing about beauty is realizing that you are the beholder."
— Salma Hayek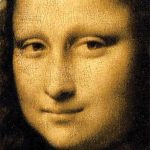 High Brow
Next time you're hitting the Louvre, take a closer look at the Mona Lisa and see if you can figure out what she's missing. Alright, fine…we'll clue you in: her eyebrows. In Renaissance times, ladies generally shaved them off.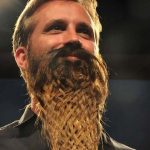 Close Shave
During his reign, Russian Tsar Peter the Great created a new tax — on beards. He thought they looked provincial. We're thinking of starting a campaign for Congress to give tax breaks to people with mustaches.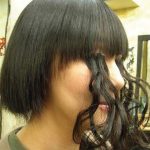 Hairy Eye
The first false eyelashes were created for famous silent movie-era producer D.W. Griffith, who wanted to bulk up the blinkers of one of his doe-eyed starlets. They were constructed using human hair.