The Sony Ericsson Open is one of the most important sporting events on the planet. But as we well know, serving up a jolt of style is just as important as the score. Depending on your personality, there is a variety of clothing styles to choose from and it's important to know the best way to express your inner self. Here, I'm giving you two look options to choose from — one is for those who love elegance and refinement; the other is for those who enjoy being cheerful and energetic.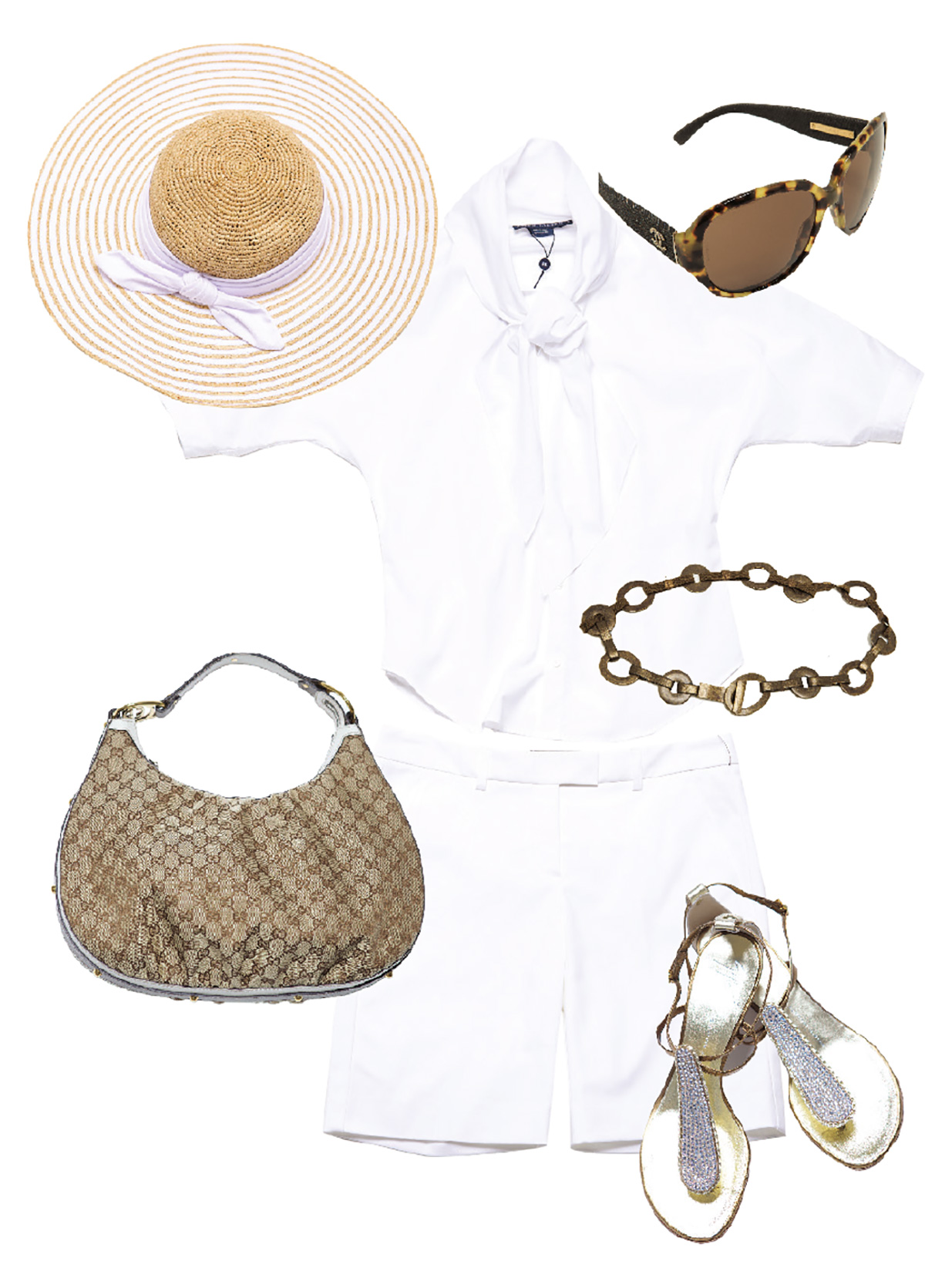 Look 1 is a glamorous sporty style that keeps you comfortable without losing your signature touch of sophistication. I recommend wearing neutral shades like white that always give you a look that's at once light, comfy and chic. Look to add classic details like the knotted neckline detail on the blouse shown here. And always remember, gold and metal accessories always give a refined appearance. Don't forget to wear a classic hat like this 1940's style that'll evoke images of Julie Andrews in The Sound of Music.
Look 2 is a casual-chic look for those who prefer an easy-going jeanswear vibe, which in paradise is sometimes a wardrobe requirement no matter what time of the year we find ourselves in. Wearing a tank top with jeans will always be a great option. Look for details that add a fun feel. The chain tank top featured here is perfect for a small bust shape, as it adds a bit of volume on top and balances your silhouette. Make it all pop with a colorful handbag.
Get It
LOOK 1: Bermuda, Theory; Blouse, Ralph Lauren; Hobo handbag, Gucci; Tortoiseshell Sunglasses, Chanel; Bronze Metal Link Belt, Suzi Roher; Sandals, Giuseppe Zanotti Design; Hat, Flora Bella @ Passion Swimwear, Miami Beach. LOOK 2: Chain Tank Top, BCBGMAXAZRIA; Jeans, Joe's; Leather Hobo, Gucci; Aviator Eyeglasses, Tom Ford. All other looks available at Saks Fifth Avenue, Dadeland; SaksFifthAvenue.com.
› Marisol Gomez is an Image & Style Consultant who has spent most of her professional life working in the fashion industry. Her passion in life is to help individuals find their inner essence and then coach them on how to best show it to the world. After taking several image consultant training courses, she's now working at The Image Resource Center of New York, one of the pioneering image-consulting firms worldwide. For more information, visit Marisol-Gomez.com.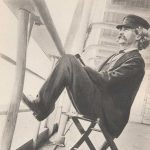 "The finest clothing made is a person's skin, but, of course, society demands something more than this." — Mark Twain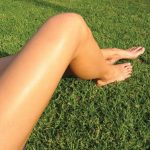 No Thigh Zone
In the early 1900s, women in parts of the Caribbean were not allowed to show their thighs in public, which meant that many times they had to add extra cloth to their shorts so they'd drape over the knee.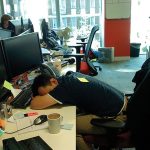 Office Frump
Nickname given to a co-worker who comes to the office with wrinkles in their clothes, mud on their shoes, coffee on their shirt and Post-Its on their back. In some companies, they are called the boss.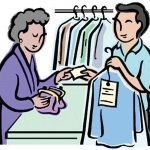 Long Lasting
Studies have shown, and fashionistas will agree, that clothes that are dry-cleaned not only last longer, but they feel better to the touch than clothes that are thrown in the regular wash. So just go to the dry cleaners, people!