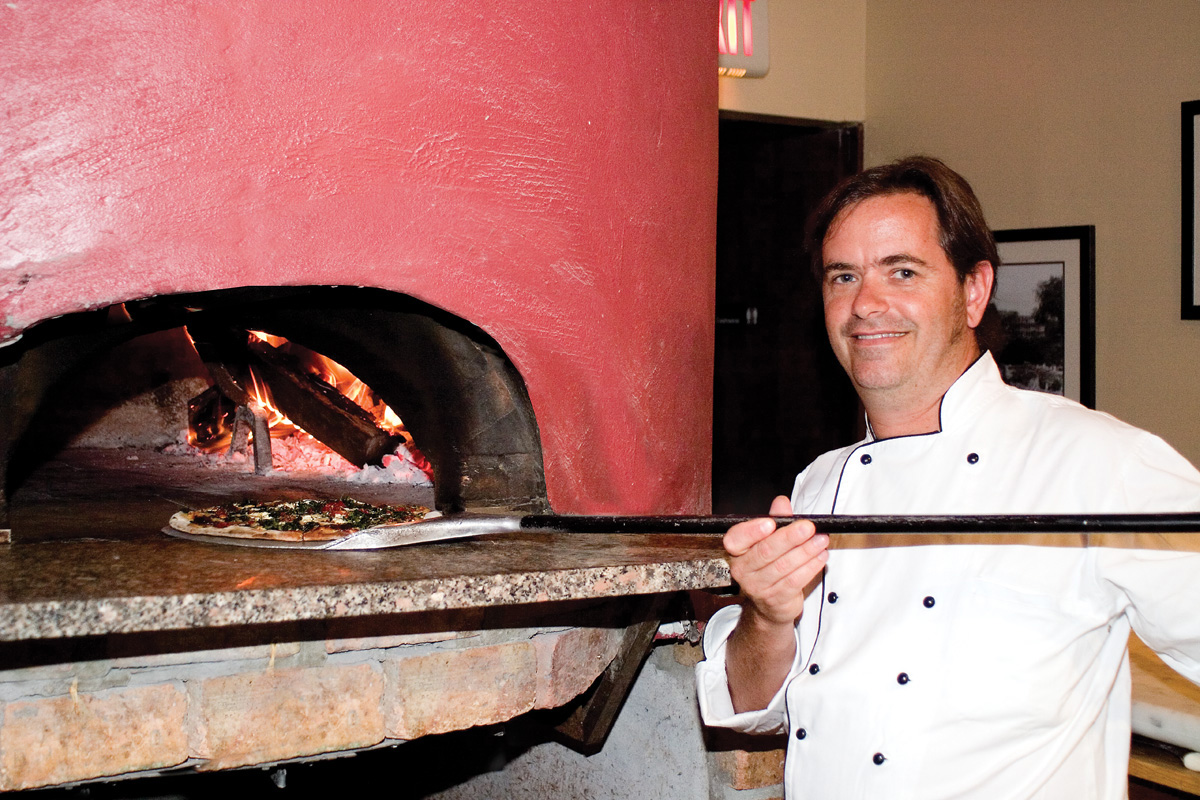 For almost a decade, Tutto Pizza on 17th Road and Coral Way has had the same routine day in and day out. It has become somewhat of a tradition at this cozy, family-run pizza spot where Chef Joao Oliveira has put his own culinary twist on the ultimate comfort food.
Every morning at 8 a.m., the staff arrives ready to please. The dough is prepared a day in advance to allow the yeast to rise, while the sauces and desserts are made daily using the freshest imported Italian ingredients. In all, Tutto boasts more than 18 pizza toppings to choose from, ensuring you'll find the right combination of flavors to satisfy even the pickiest palate. "The best pizza is made with the best ingredients," says Oliveira. "I spare no cost to give my customers the finest Italian-imported vegetables and meats."
Tutto's pizzas not only have top-quality ingredients, they're also distinctive because of the way they're cooked. Tutto uses 700-degree wood ovens lined with burning chunks of pine and stone, ensuring each pizza is ready three minutes after being tossed in the oven. Since the pizzas at Tutto are made with less yeast than usual, the crust remains light, thin and crispy. "This isn't fast-food pizza, this is authentic gourmet pizza," says Oliveira.
For first-timers, Tutto's "Special of the Day" (offered every day) offers a hybrid pizza that lets hungry patrons try four different custom pizzas on the same pie. Another option that always satisfies is Tutto's most popular pizza, The Superman. The name came to Oliveira after the very first bite when he realized this pizza was a supreme combination of tastes, showcasing mozzarella cheese, cherry tomatoes, arugula, parmesan and prosciutto. For health-conscious pizza lovers, Tutto offers "create-your-own" whole-wheat pizzas.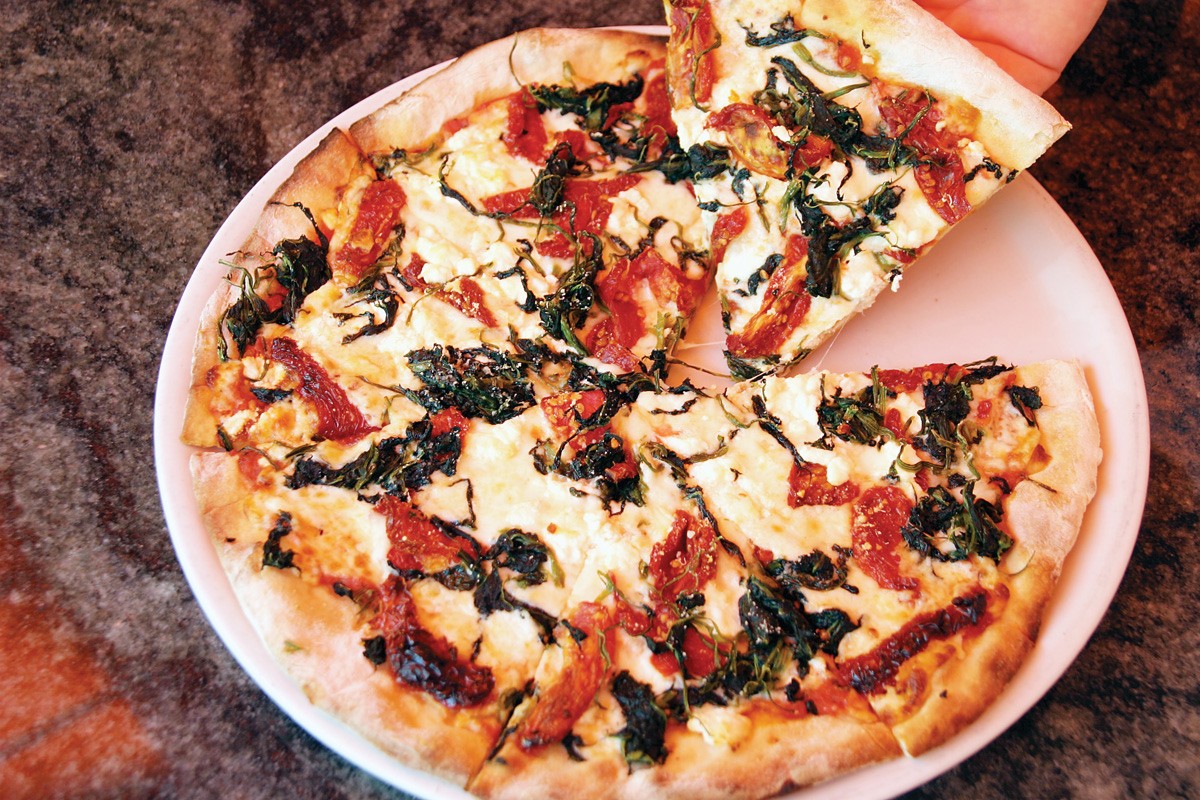 To accompany your meal, Tutto has more than 20 varieties of wine and seven beer selections. Oliveira claims to have the best and coldest draft beer in town and challenges anyone to come test it out for themselves. "I have people tell me on a daily basis that the draft is amazing," he says. "They can never just have one." So what's his secret? Like his pies, it lies in the preparation. Oliveira has mugs frozen beforehand and delivers them straight from the freezer to your table. Big soccer games, playoffs and other sporting events can be enjoyed on the restaurant's flatscreen while downing some ice-cold beer with friends and friendly strangers.
To conclude your meal or brew, Tutto doesn't disappoint when it comes to the proverbial sweet tooth. Among the most unique offerings are dessert pizzas with banana, nutella and apple varieties, all served with a cold scoop of ice cream on top. For those less-adventurous amongst us, other more classic dessert offerings include tiramisu, mousse, sorbets and Tutto's famous "Romeo & Julieta," a guava and cheese concoction. Not to be outdone, all of Tutto's dessert options feature the chef's take on the originals. Even Tutto's tres leches has Oliveira's unique spin, introducing coconut to complement the traditional Latin-American sponge cake and sweet-milk treat. "I make my desserts with the intention that whoever orders one wants to take another bite…and another…and another…until it's all gone," says Oliveira. "After all, isn't dessert the best part?"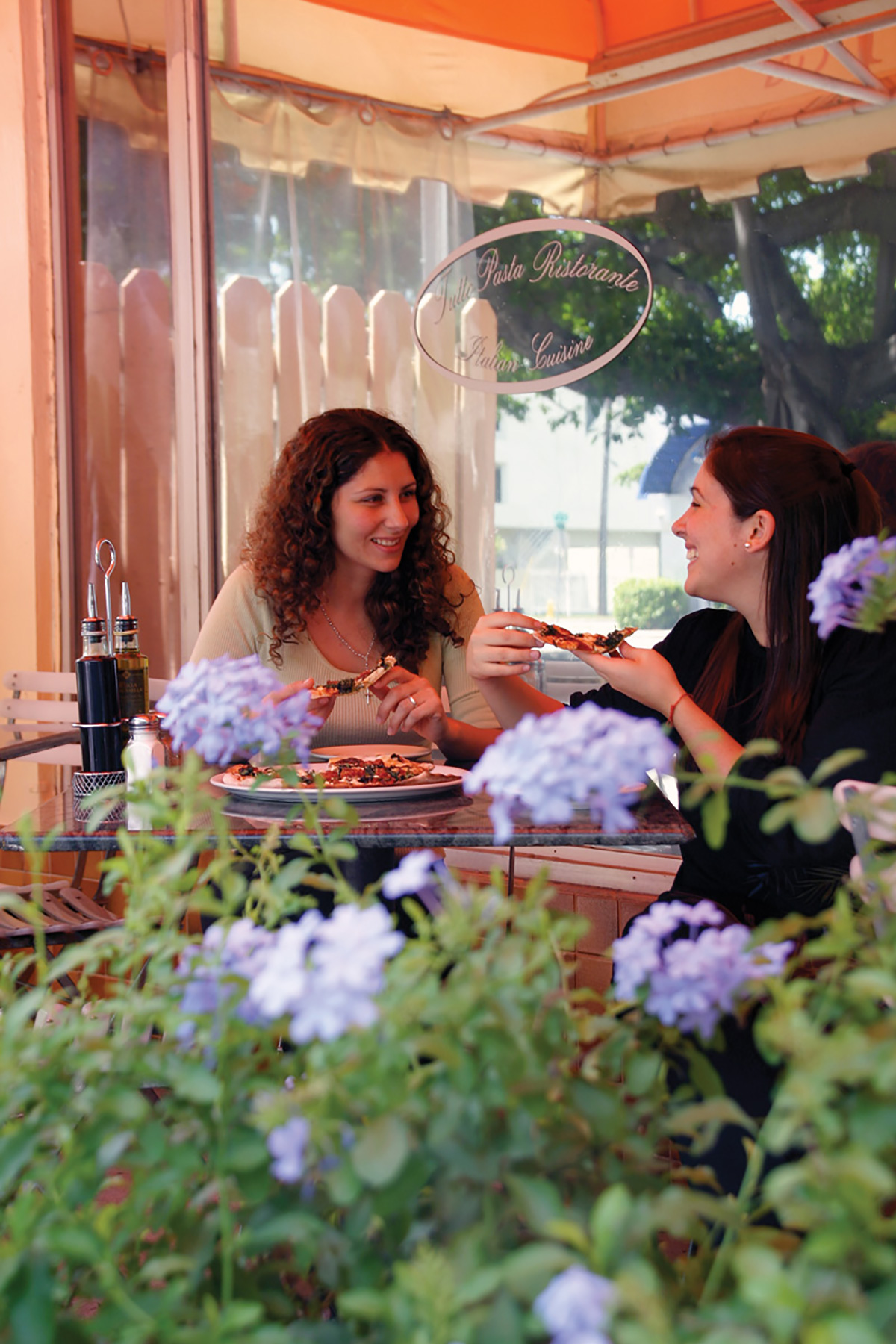 So whether you want to visit for the pizza, the brew or the dessert, when's the best time to go? Oliveira says Sundays are very popular, as the establishment is buzzing with patrons of nearby enclaves like Key Biscayne from open to close. "After church they come here with their families," says Oliveira. "There's never a dull moment."