Regular tune-ups are important. Owner Camilo Diaz and his wife and partner, Belkys, can help with installing new software on computers, smartphones and tablets, as well as setting up those all-important backup drives. Tune-ups, upgrades and training classes to help you learn how to make the most of your machine are also on the menu. "We do our best to treat our clients the way we'd like to be treated," they say. "We also make sure our clients understand what we're doing so they can get connected and get going." The company has recently added another service to their repertoire, removing old electronics and selling them, sharing the profits with the client. It's a great way to get a bit of value from what has otherwise become clutter; 786.797.1755.
Savvy Travels
When it comes to business travel, not all routes are created equal. Some stopovers offer far more amenities and comforts than others — and Singapore has been topping that list for the last few years. Here's why: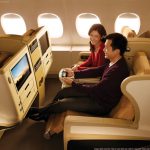 Friendly Skies
Business class on most airlines is pleasant. Business class on Singapore Airlines is a day in the office of your dreams. Think USB ports for your thumb drive, in-seat power supplies and telephones with both satellite and seat-to-seat calling capability. Oh, and did we mention the fold-out beds?; SingaporeAir.com.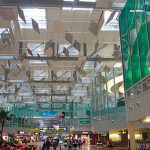 Safe Landing
Singapore's Changi Airport is so loaded with amenities, it includes work desks with free internet, nap rooms, hot showers, a pool, and a huge array of shops, bars and restaurants. There are even touchscreens in the bathroom to let supervisors know when a stall is out of paper; ChangiAirport.com.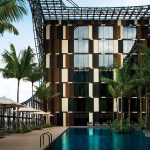 Dream Stopover
If Changi's amenities do tempt you into staying over — or your travel plans require it — the Crowne Plaza Changi Airport offers luxe accommodations for business travelers, just steps from the airport. Think complimentary cocktail hour, a massive fitness center, rainfall showers and spa; CrownePlaza.com.