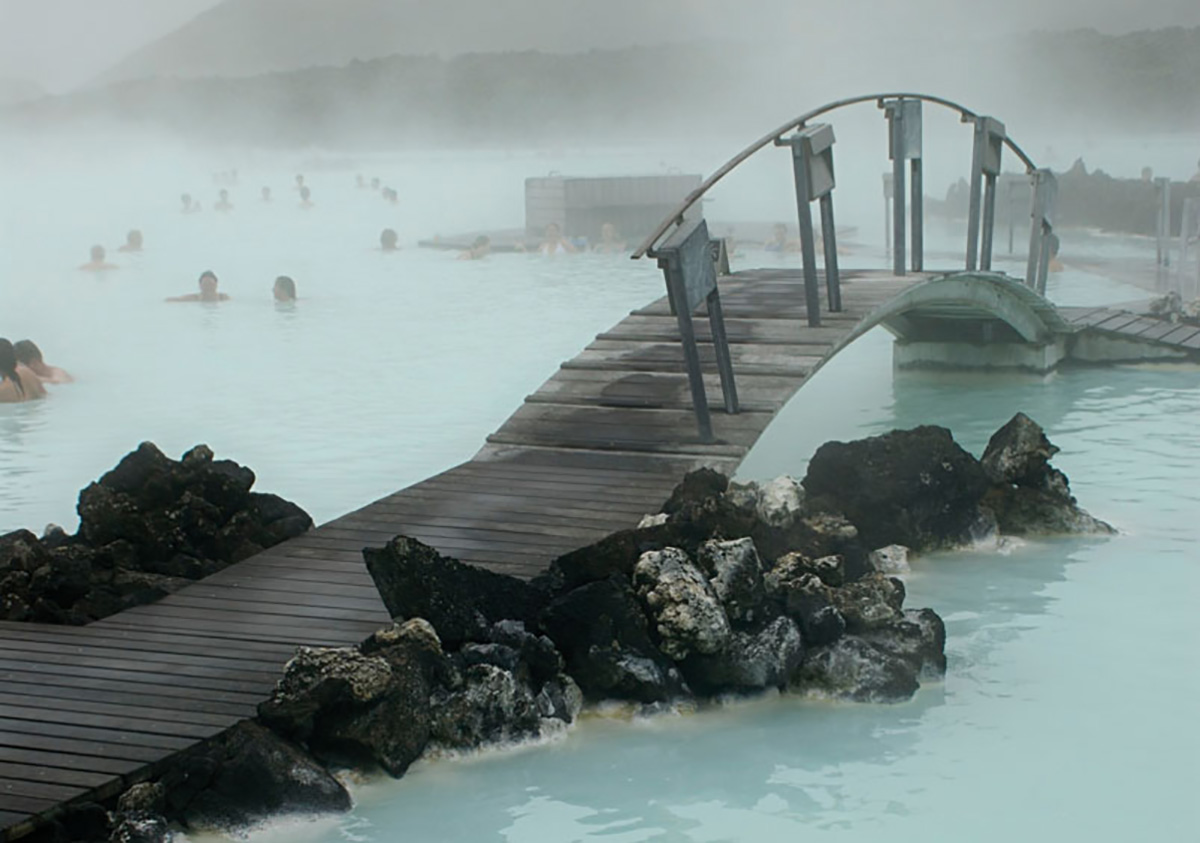 Where to STAY…
The Blue Lagoon offers rather unique accommodations in their Clinic Hotel, just a 5-minute walk from their famous geothermic pools. The hotel is designed to maintain a sense of harmony with the stunning environment in which it's situated. The rooms each have twin beds with private bathrooms and verandas overlooking the surreal, moss-covered landscape of the breathtaking lava fields.
Where to SOAK…
The expansive 6 million liters of water in Iceland's The Blue Lagoon sit at between 98 to 102 degrees Fahrenheit, and are renewed every 40 hours with plenty of room for everyone to jump in. Thanks to the water's unique properties, it's naturally virtually bacteria-free, which means no harsh chemical additives are needed. Best of all, the waters are renowned for their mythical healing qualities.
Where to HEAL…
Treating your body doesn't end with a dip in the pools: The Blue Lagoon also offers an array of skincare products using minerals, silica and algae derived from the geothermal waters. Try them out by indulging in a facial or hand treatment at the spa. You'll fall in love with the idea of the in-water treatments, where you get your massage while resting on a buoyant mat in the relaxing waters of the lagoon.
Where to DINE…
All this soaking and relaxing is bound to work up an appetite. Indulge yours at Lava Restaurant & Bar with fresh, local ingredients such as fish caught in a nearby village to craft an array of quintessentially Icelandic dishes. With floor-to-ceiling windows offering an unimpeded view of the lagoon, you certainly can't beat the setting, and during lunch hours, you're welcome to eat in your bathrobe.