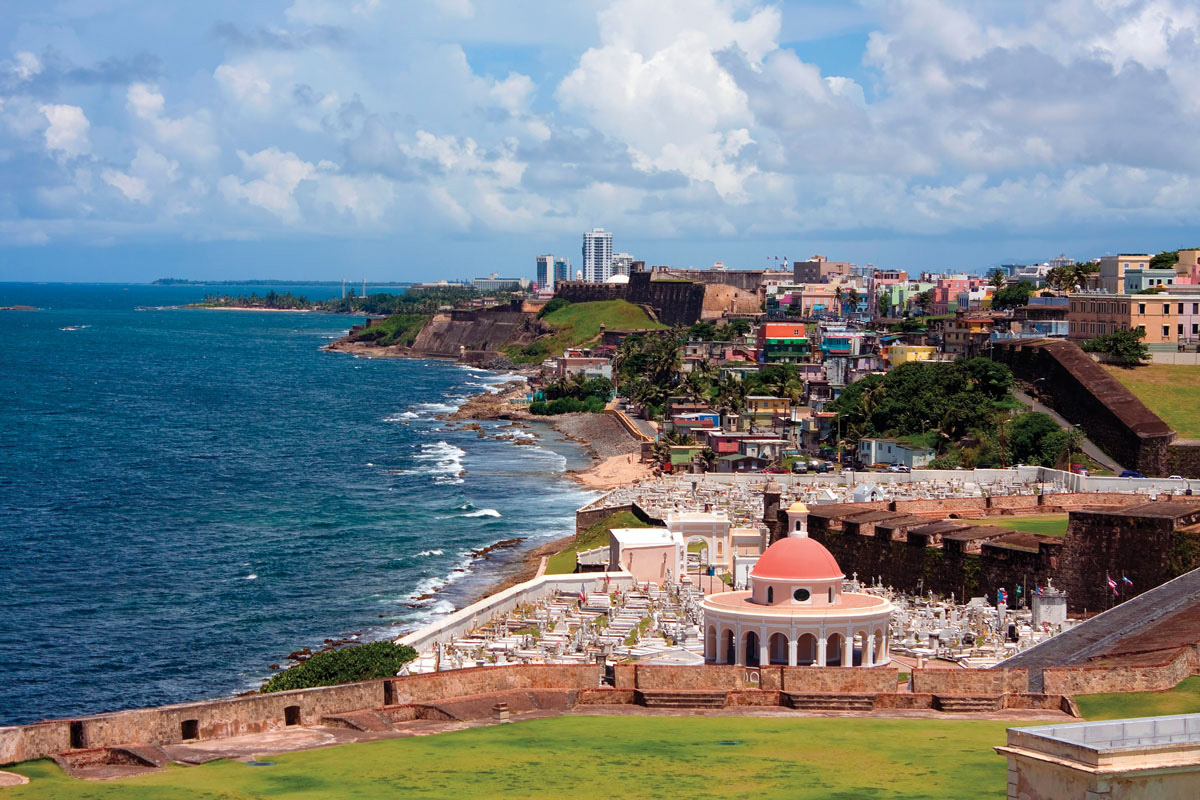 Puerto Rico is an island of diversity all the way from its brawny mountains to its relaxing white-sand beaches, along with some very interesting underground caves, coral reefs and a huge rainforest. On the more developed end of things are large cities pulsating with big business, lavish resorts and casinos, and an unparalleled historic area. Add in the fact that the island is a U.S. Territory and you've got one of the most fascinating destinations in The Caribbean, where fast food chains rub shoulders with establishments serving traditional homemade recipes several centuries in the making.
For the most part, everyone's first stop when in Puerto Rico is part vibrant New York City, part sophisticated Paris, with historic sites that would make old European cities weep with envy — this is modern San Juan. Over 5 million tourists visit San Juan each year, and when added to the 2.6 million full-time residents of the extended San Juan metropolitan area, the result is one very busy place. But don't be distracted by the traffic jams. The focus here should be on the food, fun, cultural diversity and history that are uniquely Puerto Rico.
San Juan was founded in 1521, making it the second-oldest European-founded city in The Americas after Santo Domingo, and the oldest city in the U.S. Territories. To give a sense of perspective, the Mayflower didn't land in Plymouth Rock until 1620. The Old Town is highlighted by a 7-square-block map of historic blue-gray cobblestone streets that started out life as ballast on Spanish ships. The entire Township is a UNESCO World Heritage Site with over 400 well-restored 16th & 17th Century Spanish colonial buildings that predate much of the U.S. All are protected from the dramatic Atlantic breakers by the 500-year-old, yet still stalwart, El Morro fortification with its venerable 20-foot-thick outer walls, which was built to protect the strategically important entrance to San Juan Harbor.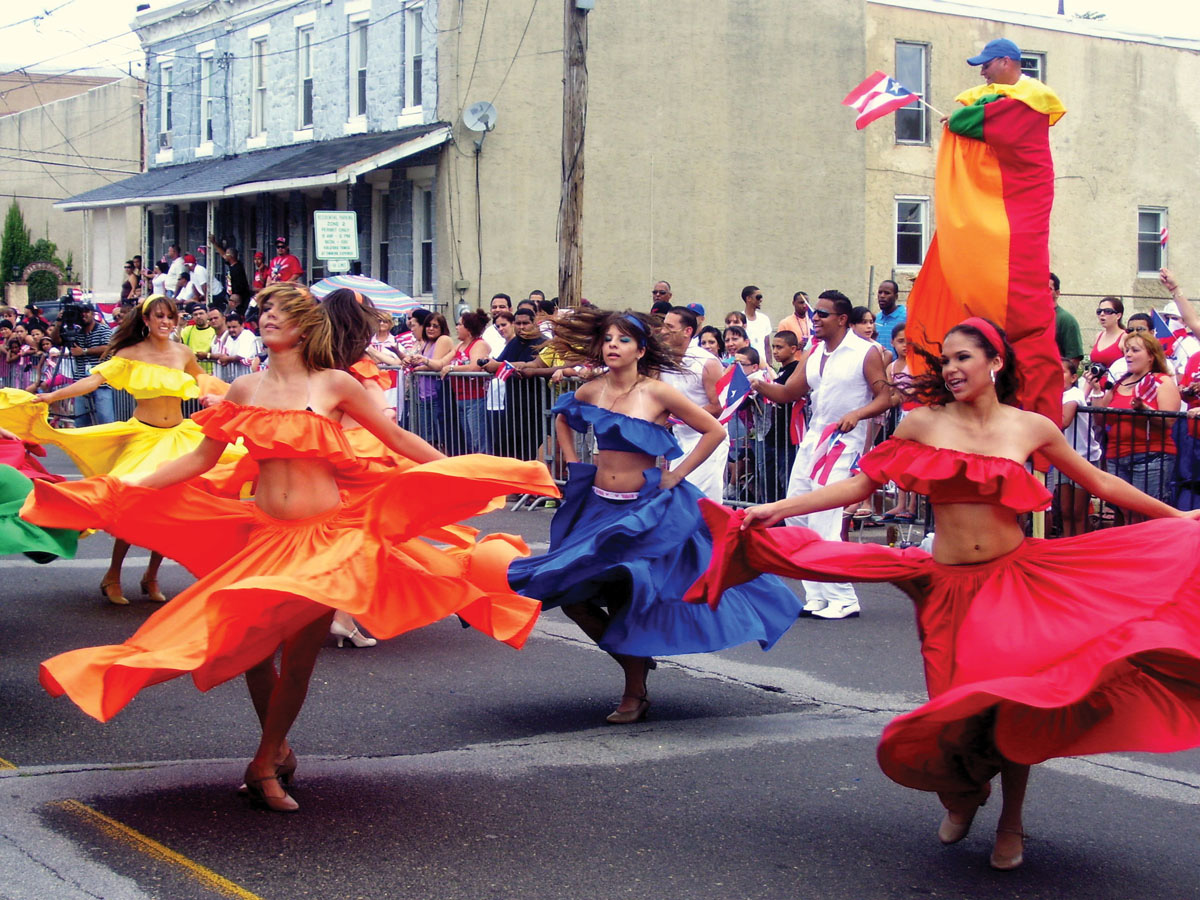 In addition to El Morro, there's historically significant Fort San Cristobal, which boasts the spherical sentinel outposts that are seen on so many postcards. The fort, which was designed to fend off land incursions, was erected in 1625 after the Danish attacked San Juan. From the fort is an excellent view of the Capital and Puerta de Tierra behind.
Built in 1521, the Cathedral of San Juan de Bautista may not look like much from the outside but it features interesting interior details as well as the remains of Juan Ponce de Leon, Puerto Rico's first Governor who died during his search for the Fountain of Youth in Florida. Relics of the first Puerto Rican to receive beatification by the Catholic Church, Carlos Manuel Rodriguez Santiago or "Beato Charlie," are also on site. He is credited with curing people who prayed to his late memory.
San Juan, however, is much more than just history. Inside this walled city are sophisticated dining options, excellent shopping, and sizzling nightlife, much of which is within a brisk walk of each other. There's also a healthy selection of luxury hotels and elaborate casinos in the posh Isla Verde district; cool 24-hour gaming that's been a non-stop party since the 1960s at the Condado Plaza Hotel & Casino; the Ocean Park neighborhood with elaborately gated villas and friendly B&B's for those non-multi-millionaires amongst us; and the revitalized Santurce area which now features notable art galleries and the accompanying entertainingly artsy crowd after several down years.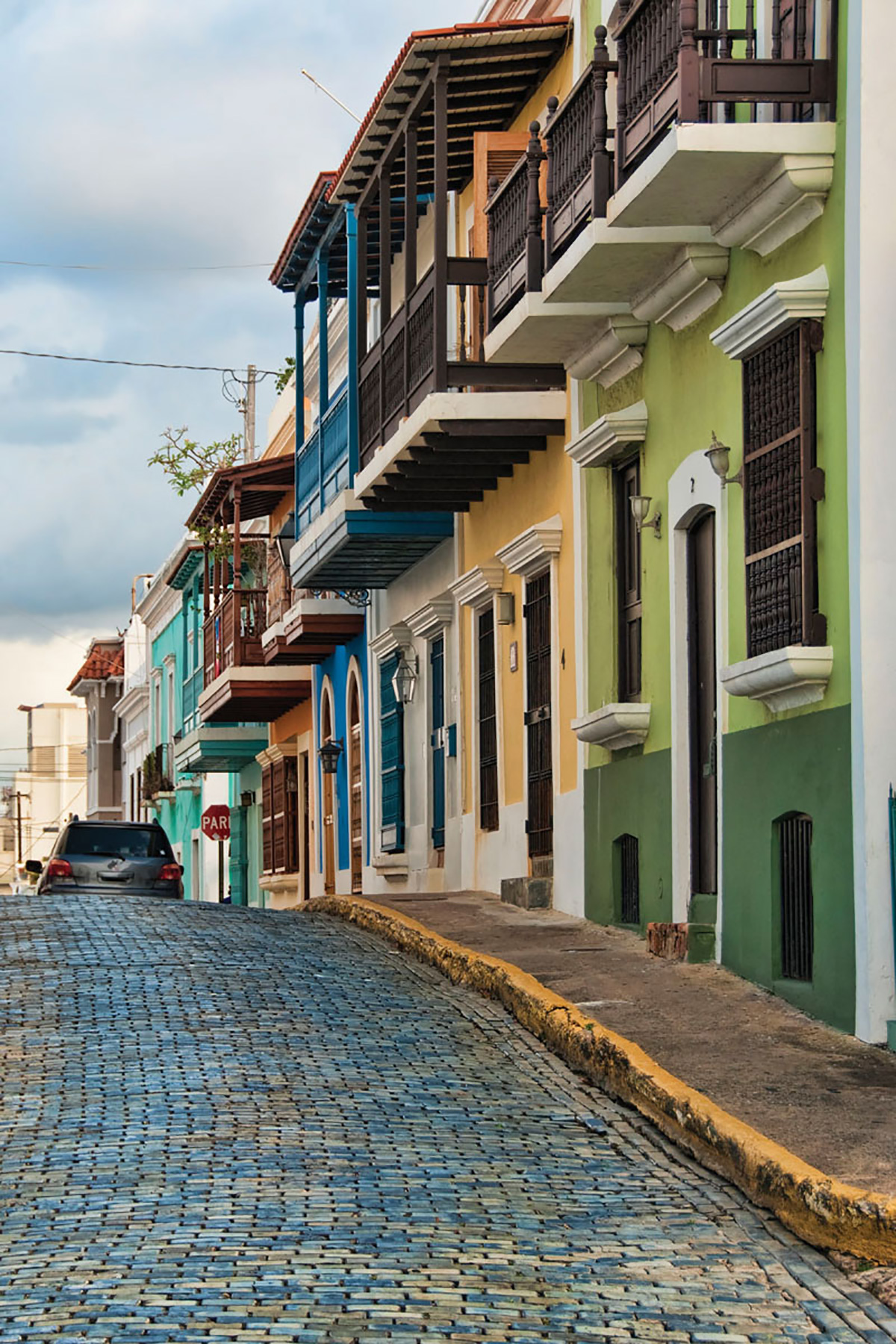 Nature lovers will want to visit the Rio Camuy Cave Park and El Yunque, the Caribbean National Forest. Both are popular attractions for families with children as well. For the Cave Park, figure on a 1.5-hour drive west of San Juan, but the miles are well worth it. A visit starts with a breathtaking open-air trolley ride down into the caves via a mammoth 200-foot deep sinkhole. What makes this sinkhole even more special is the fact that it lets in sufficient sunlight each day to allow tropical trees and flowers to grow within the cave system. The 268-acre extended cave "ecosystem" features significant stalactites, stalagmites and large limestone formations…as well as — a warning to those who are squeamish — bats.
El Yunque has the unique characteristic of being the only tropical rainforest under the care of the U.S. National Forest Service. Just 40 minutes out of San Juan are 28,000 untouched acres which receive an amazing 250 inches of rainfall annually. It is home to such rare species as the endangered Puerto Rican Parrot as well as a wealth of other birds, and hundreds of distinct types of plants and trees, some of which play host to the diminutive Coqui tree frog. Coqui are most often heard but not seen. The 1.4-mile Big Tree Trail offers a brisk, scenic tour of the rainforest, including the beautiful La Mina waterfall where visitors can snap photos and cool off.
Nearby Luquillo Beach, from an aerial view, is a large crescent consisting of miles of pristine white sand shaded by a healthy crop of coconut palms with the El Yunque mountains providing a dramatic backdrop. Up close there is the Playa Azul section known for its small surf. It's a popular spot with body surfers and families.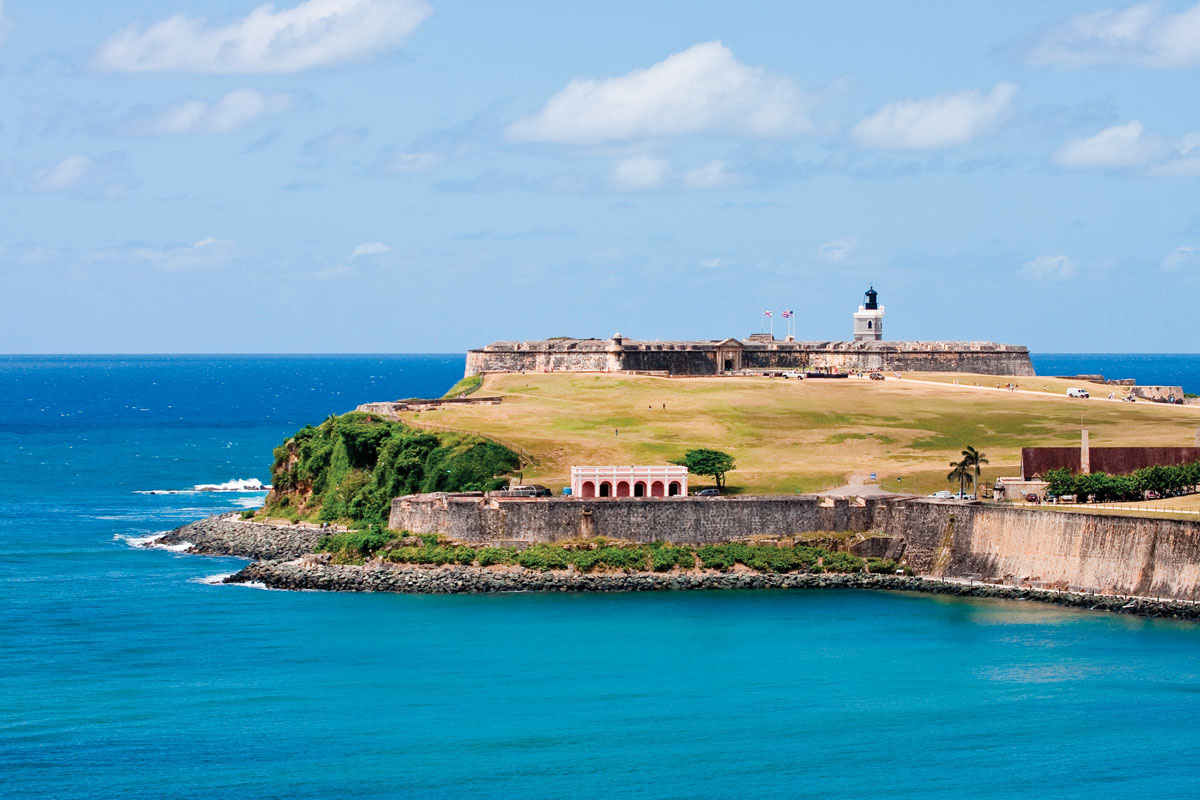 The "point" area is somewhat protected and popular for snorkeling — though be careful in the winter when the current kicks up. La Pared with its vigorous medium-sized surfing waves, and the popular surfer's beach La Selva further east are other scenic options for a day at the beach. When you get hungry, food options range from fine dining at the Westin Rio Del Mar Beach Resort to uber-casual eateries around town.
Once again, Puerto Rico is an excellent example of the laid-back Caribbean coalescing with the modern Western world. Yet somehow it manages to maintain it's old-world charm no matter how much influence modern society has on this tiny jewel of The Caribbean.
A Taste of Puerto Rico
The fertile land of Puerto Rico produces an abundant bounty of natural ingredients that have led to a rich culinary tradition called Cocina Criolla, with its own unique flavors.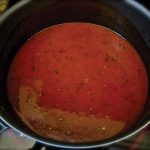 Sazon
The Spanish word for seasoning, this tasty salt is found in many Puerto Rican recipes as it adds a Latin flavor as well as a slight orange coloring to food.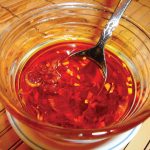 Annatto Oil
Annatto, or Achiote Oil, adds a subtle flavor to popular island dishes such as Arroz Con Pollo as well as imparting an appetizing yellow-orange coloring.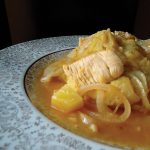 Mojo Isleno
Often referred to as "Islander Sauce," this tomato-olive based sauce — which also features garlic, peppers and bay leaves — is a common way to cook fish.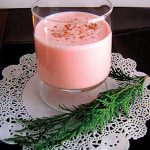 Coquito
Similar to egg nog and served around the Christmas holidays, this drink uses coconut in the form of fresh coconut milk or creme de coco and rum.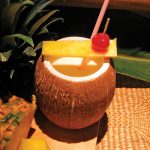 Piña Colada
Now served worldwide, this strained pineapple libation was invented in the 1950s in San Juan, where a controversy still remains regarding who actually invented it.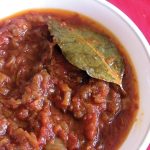 Sofrito
Puerto Rican Sofrito may have peppers, cilantro, culantro and/or ham added to the traditional Latin flavoring base for soup, rice, beans, stew and braises.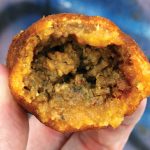 Alcapurria
Only a true island nation would make such a delicious "beach food" in the form of these green banana batter fritters filled with shrimp, crab or lobster.