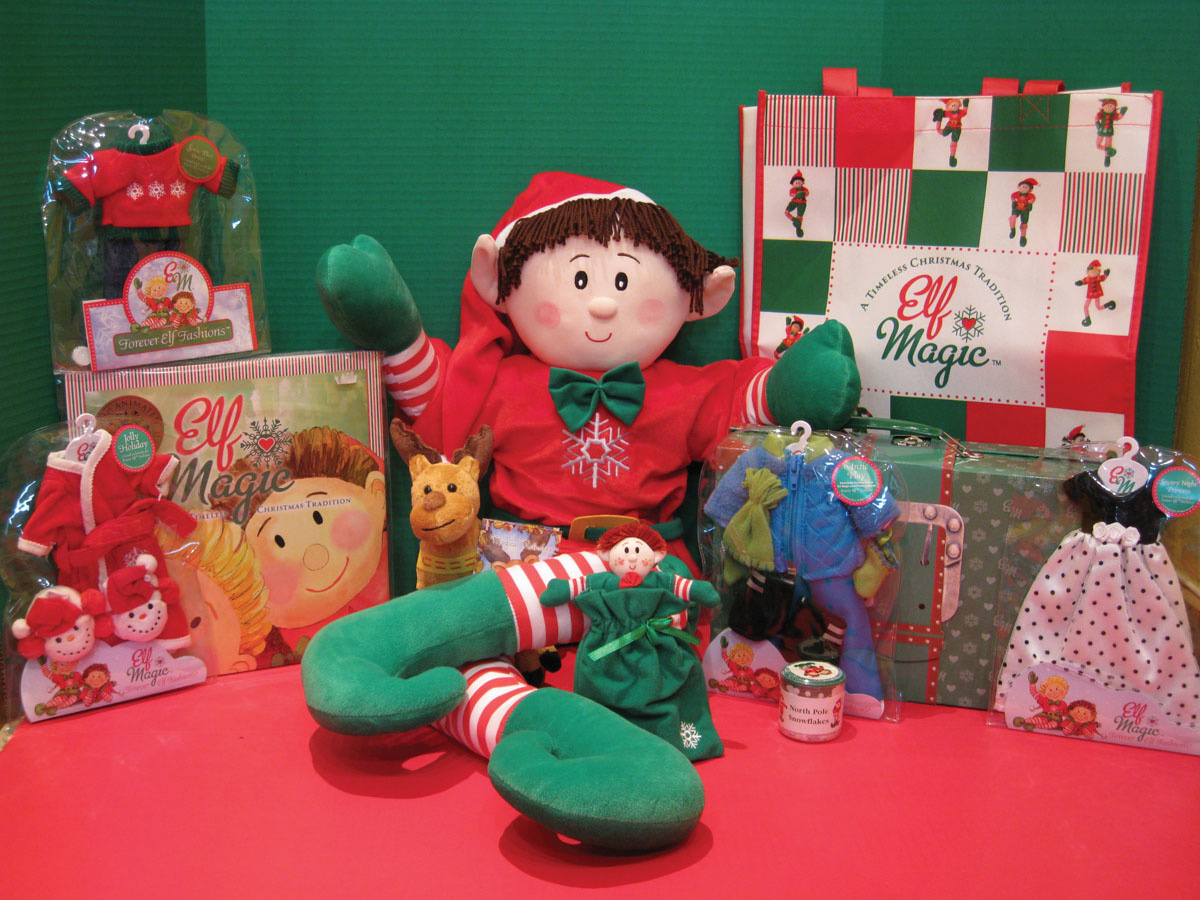 Holiday Magic
Give your child a bit of holiday magic with the Elf Magic Toy & Accessories. Imagine that just as your child begins to write a note to Santa requesting an elf to play with, the elf "magically" appears to help spread joy and fun through the season. But remember: All elves must vanish on Christmas Eve to help Santa with his work! Find out more at Toy Town; $8-$80, 260 Crandon Blvd., Key Biscayne; 305.361.5501, ToyTownOnline.com.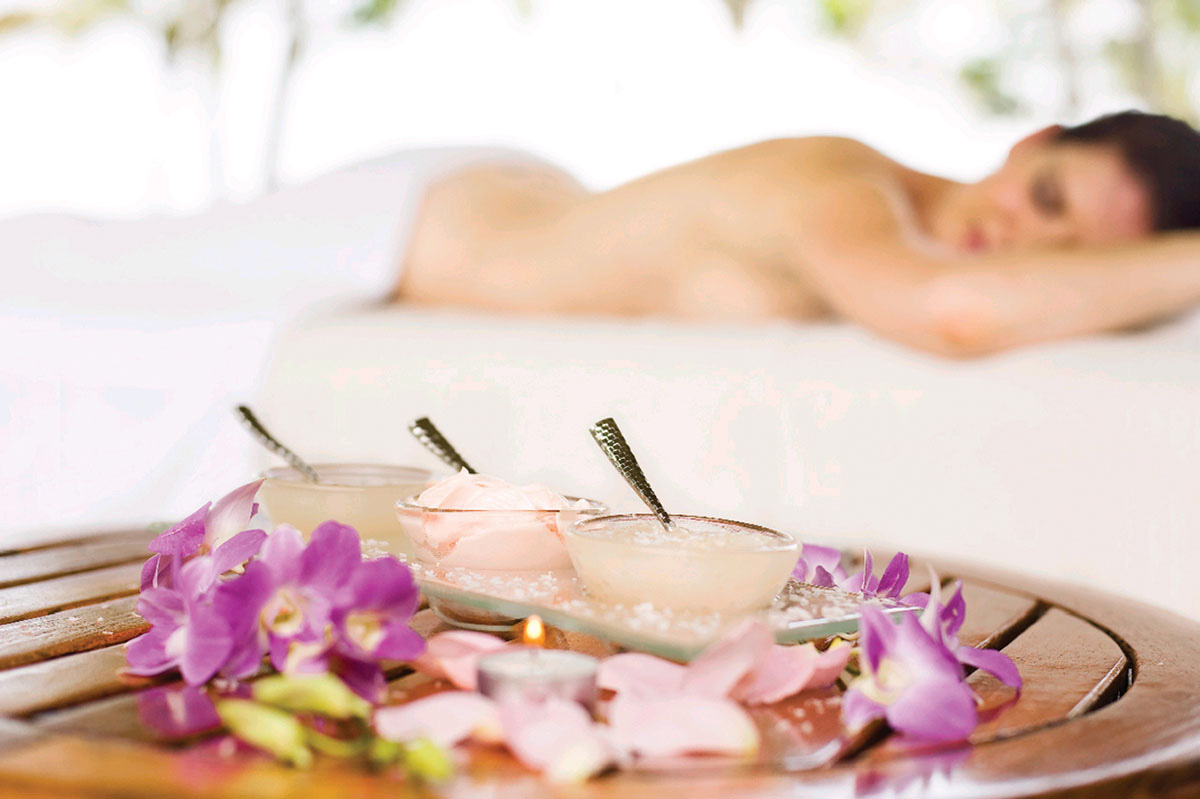 Winter Berry
We can all use a little winter pick-me-up, so treat someone special — or yourself — to the Red Currant Body Wrap from the Ritz-Carlton Key Biscayne. The sultry aroma of red currant will sweep you away as you indulge in a Body Salt Polish and signature Embrace Holiday Hydrating Mask. The body wrap itself is an experience of total relaxation, deeply moisturizing and delicately scented with soothing red currant; $160 for 50 minutes, RitzCarlton.com/KeyBiscayne.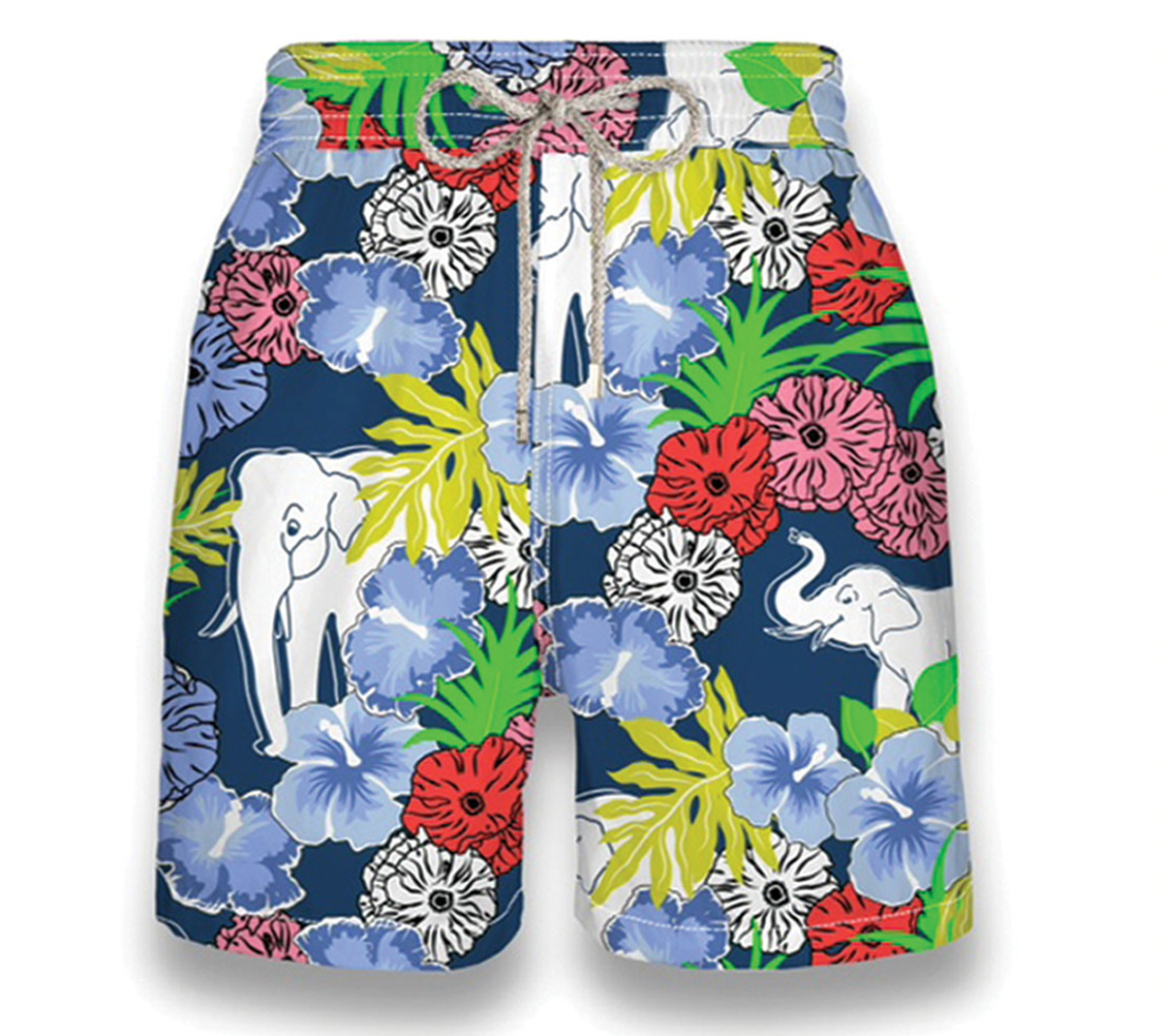 Hot Trunks
Yes, we know it's the dead of winter, but we are in South Florida! If you're looking for the perfect year-round swimsuit for that special guy in your life, French design house Vilebrequin has you covered with luxurious men's swimwear, polos and linen shirts which combine elegance with a casual, often humorous energy. Famously launched in St. Tropez in the '70s, they continue to offer the same classic design with updated prints and colors; $220-$240, Burns LTD, 624 Crandon Blvd., Key Biscayne; 305.361.2568.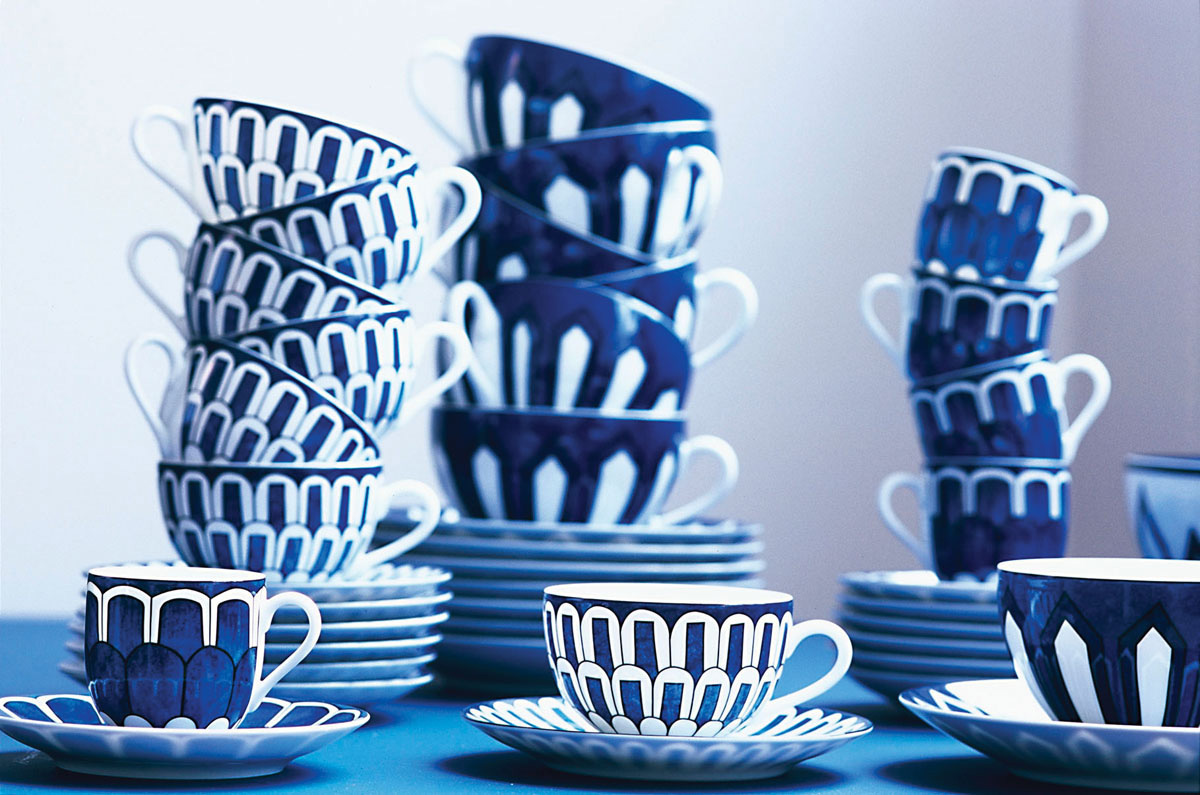 Feeling Blue
We love Hermès, and we're betting someone else in your life does, too. But even if they've never owned anything from French fashion and design gurus, they'll adore this beautiful Bleus D'Ailleurs dining set. Each white porcelain piece is decorated with true-blue designs inspired by early Chinese ceramics. It's an elegant melding of the timelessly antique with the playfully modern. They're so pretty, you might forget to eat; $90-$205, The Island Shop, 654 Crandon Blvd., Key Biscayne; 305.361.1389, IslandShopKB.com.
Sea Attire
Dashing around on your yacht is one thing. Looking fantastic while you do it is another. Outfit the boater in your life with high-quality, classically elegant gear from Paul & Shark. The brand was founded nearly 100 years ago with the aim of outfitting yachters with clothing that's both practical and stylish. They now offer a complete range of sporting and lifestyle wear, all manufactured in Italy. Check out what's on offer at Burns LTD; 624 Crandon Blvd, Key Biscayne; 305.361.2568.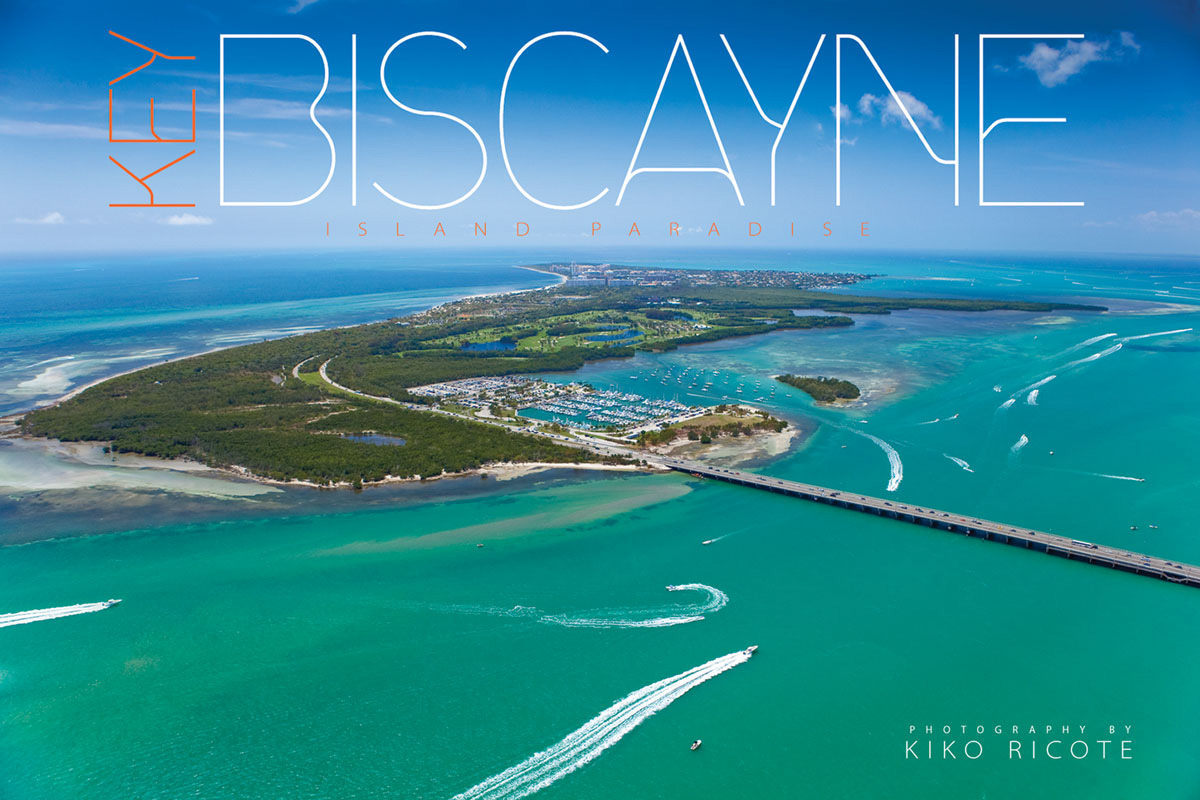 Beautiful Views
Does someone special in your life love the Key Biscayne as much as you do? Give them a piece of the island that they can cherish forever. Key Biscayne: Island Paradise contains stunning photographs by veteran clicker Kiko Ricote. Ricote treats his camera like a painter does a brush, using it to create profoundly powerful and beautiful images of even the most familiar places on the Key; $75, KeyBiscayne.com.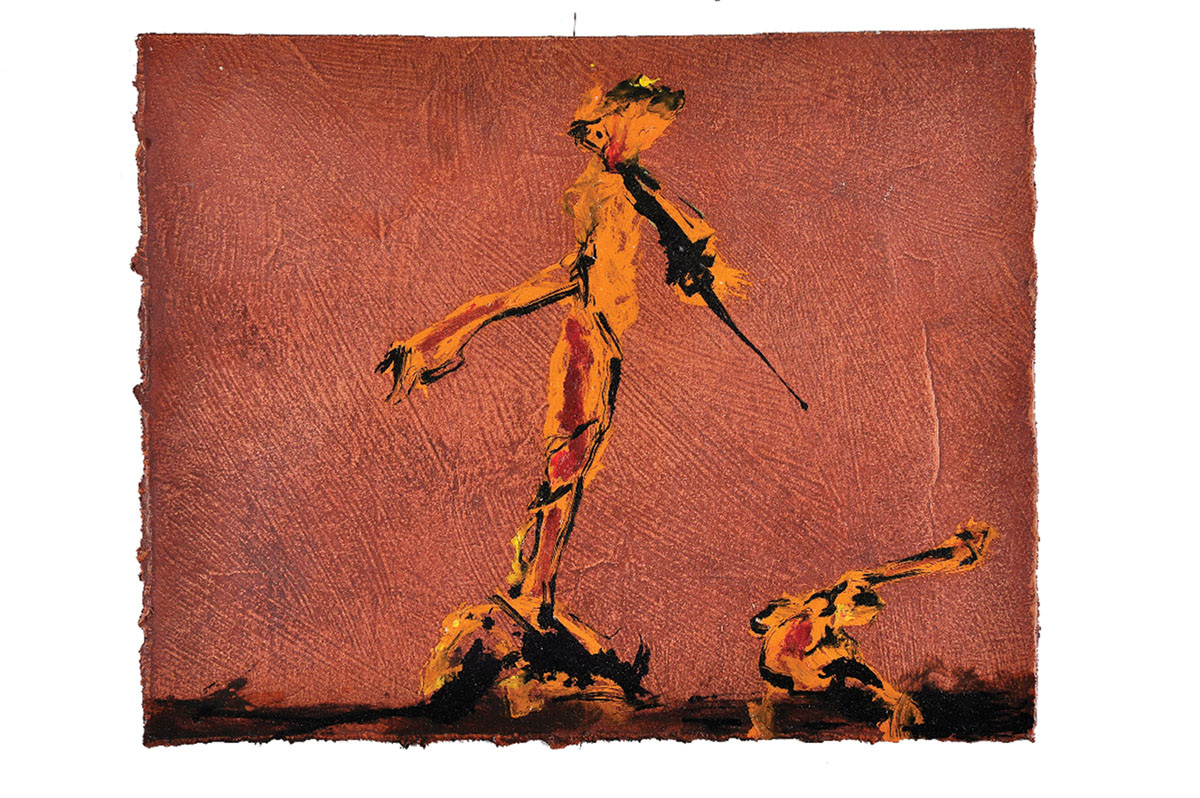 Color Factor
Inspired by travels through the wilds of the Amazon, Joaquin Gonzalez's series of drawings being featured this month at the Commenoz Gallery in Key Biscayne display a stunning use of color in innovative, conversation-worthy pieces. And the prices won't make your wallet protest, either: this 11.5 X 14.5 piece, Dialogue, is marked at a reasonable $400. Gonzalez's series includes around 200 drawings inspired by exotic journeys. Pick one out for the art lover in your life; 328 Crandon Blvd., Ste. 218 & 219, Key Biscayne; 305.361.7052.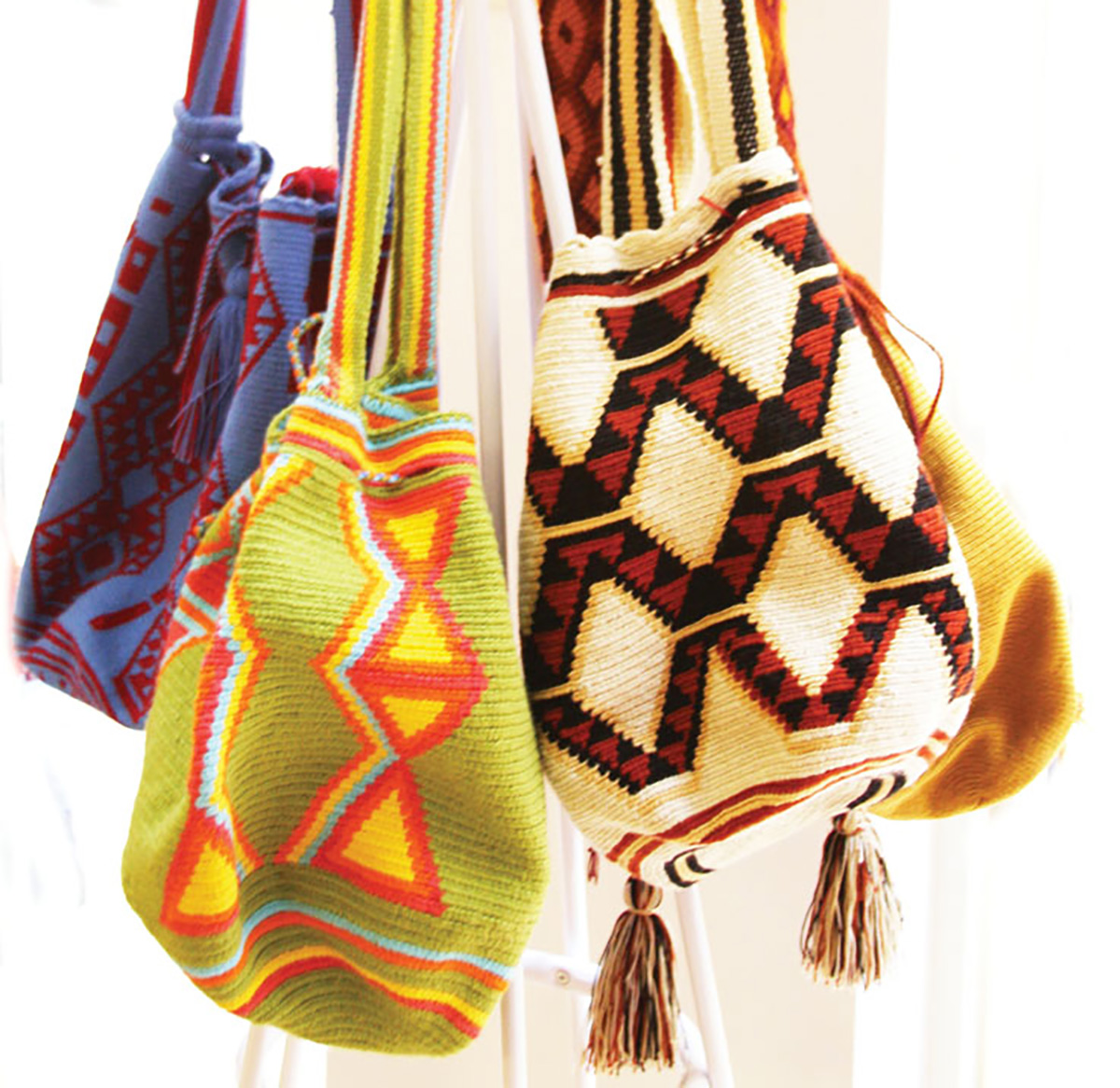 Eco Indulgence
Does the woman in your life want to outfit herself in earth-friendly style, but lacks the time or knowledge to search for environmentally responsible pieces? Green Grass House's Green Grass On Racks program is like having a personal shopper come to your home, complete with racks full of gear pre-selected to match your loved one's personal taste. Check out items like these Wayuu Bags, made by an Amerindian ethnic group in northern Colombia; Claudia@GreenGrassHouse.com, Facebook@Key Biscayne Brickell Style By Green Grass.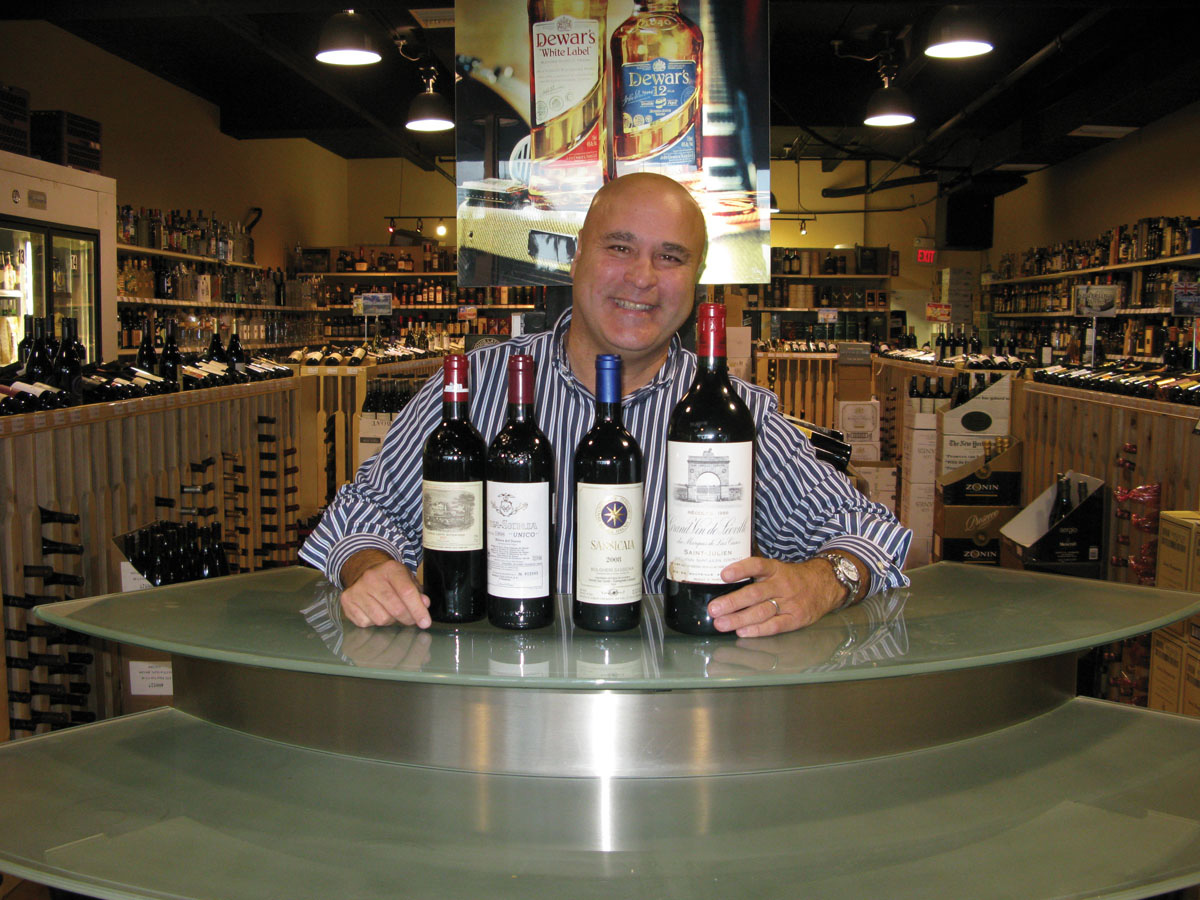 Good Taste
It can be tough to find a gift for all the wine lovers in your life…so let the experts do the picking! Stefano's Wine & Liquor is truly a neighborhood boutique wine shop, specializing in small vineyard wineries offering limited, high-quality productions. The team here tastes roughly 50 wines a week to help make sure they're offering the very best…and they're happy to guide you in selecting the perfect bottle; 328 Crandon Blvd., Ste. 122; 305.361.7007.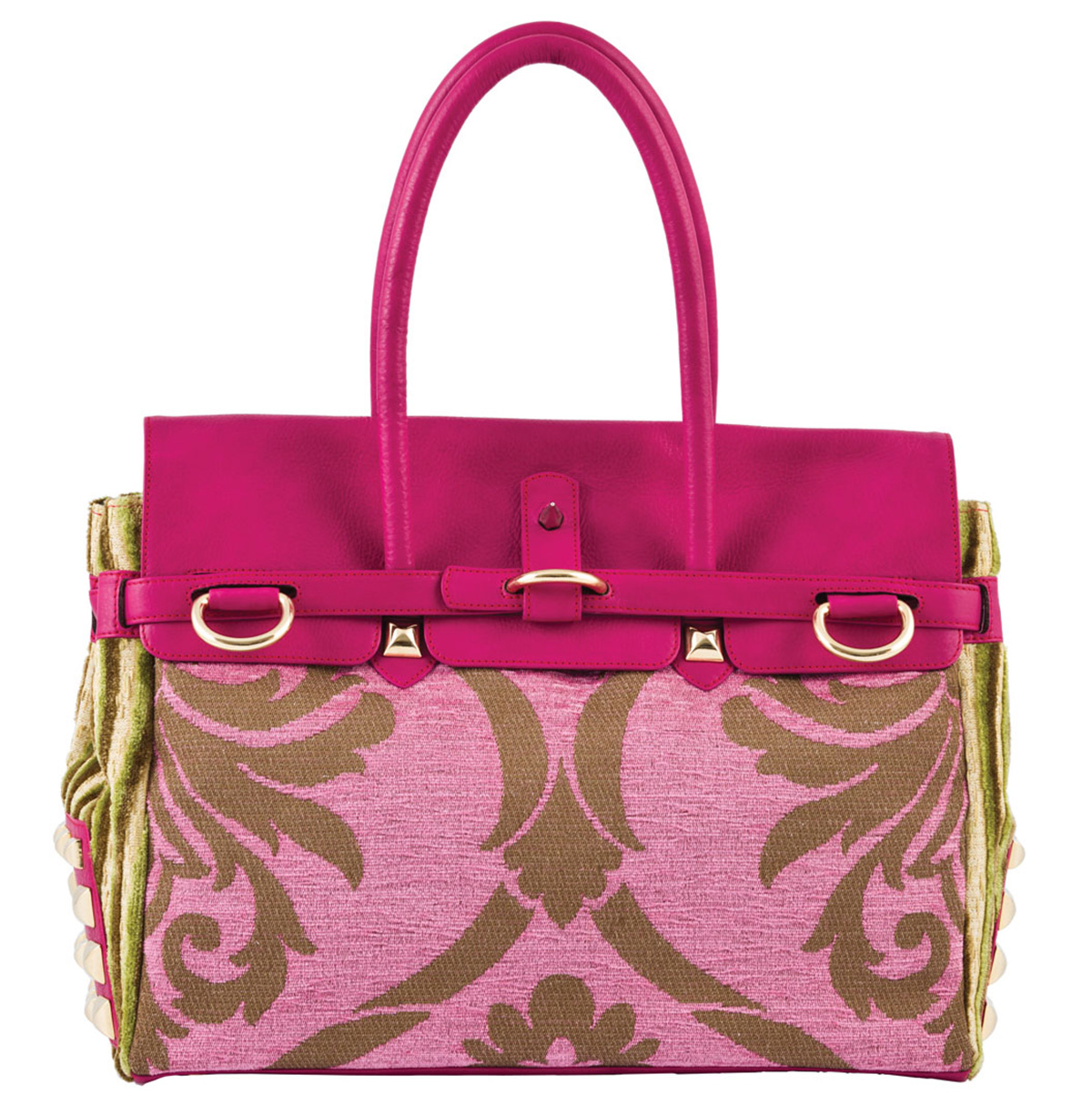 Style Power
Handmade in leather and Guatemalan huipil embroidered chenille, this Katsina Bag from IsmachSeven is an elegant, playful tribute to the classical Hermès birkin. IsmachSeven designers Mercedes and Isabella draw the inspiration for their unique and daring handbags from a wide variety of sources — from Massai weaving to Art Deco lamps. You'll love the Italian bronze hardware and the funky-yet-elegant use of color and contrasting texture; $520, IsmachSeven.com.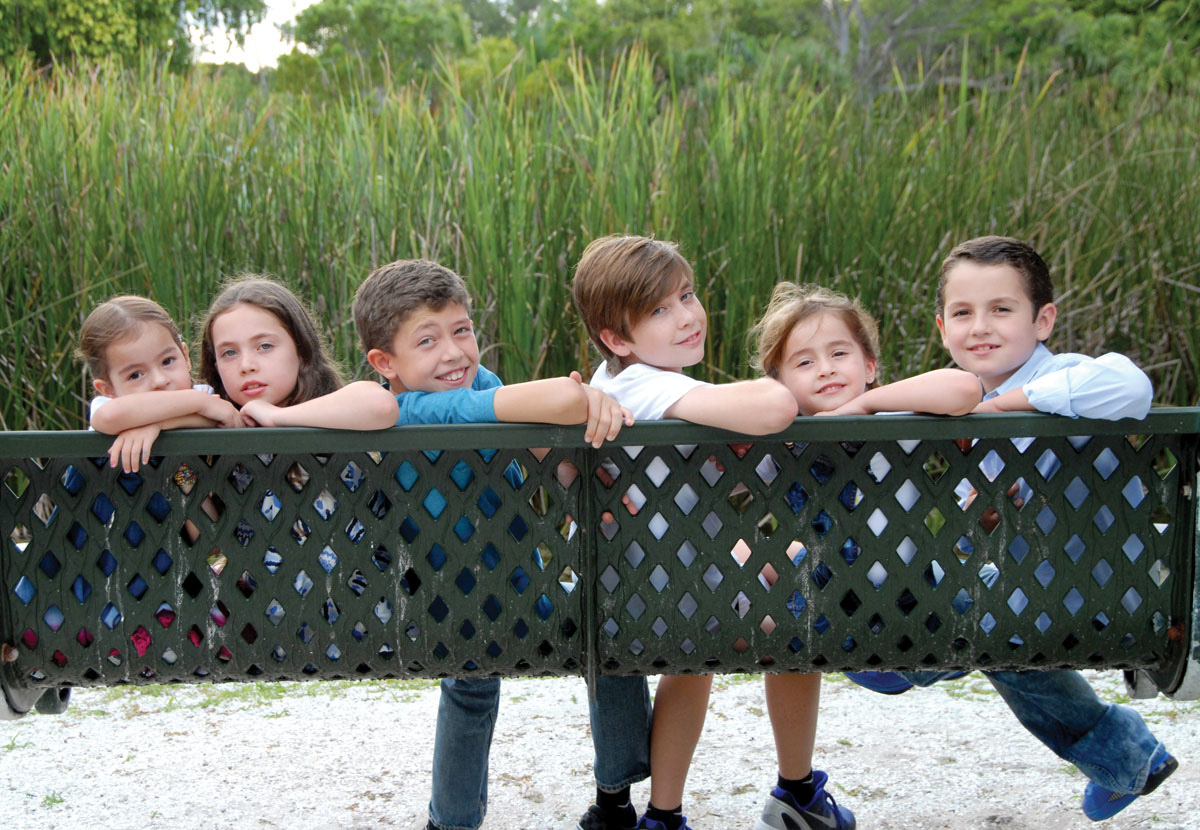 SPECIAL Moments
Give the whole family a gift they'll cherish for a lifetime: A warm, beautiful family portrait from photographer Malena Assing. Assing has a talent for capturing a person's true energy and personality in her images, which often are set in natural environments such as gardens, bridges or the beach. For Assing, a portrait is more than just a photograph. "It's a very precious moment and a unique remembrance," she says. Go ahead, let her capture your moment; MalenaAssing@Hotmail.com; 305.546.6105.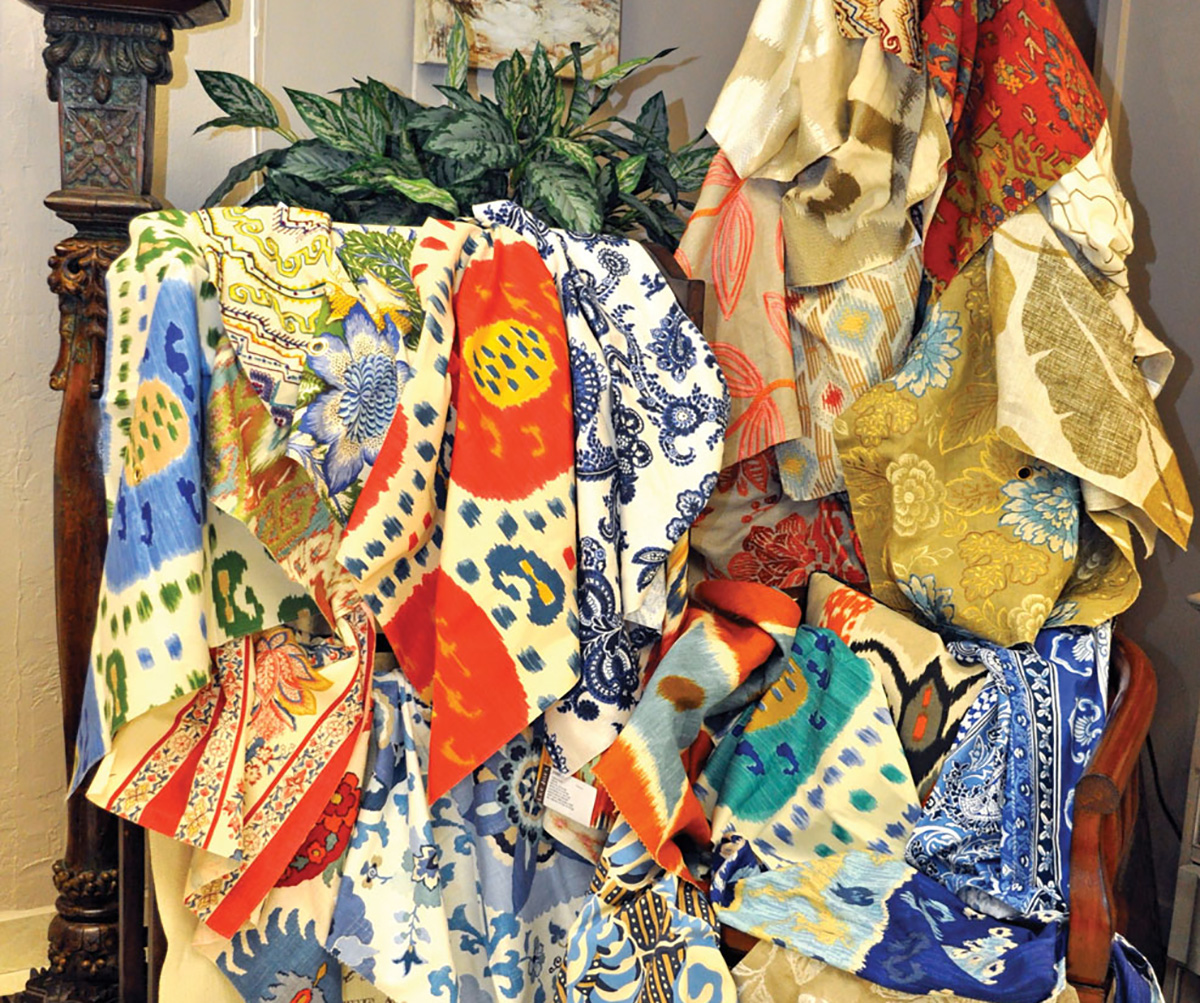 Born Again
Does someone on your holiday shopping list have a piece of furniture that's seen better days, but that they love too much to part with? Their perfect gift might very well be the reupholstering services offered by Bonnie Craiglow of Interiors by Studio South. Craiglow offers a wide selection of designer fabrics that go perfectly with just about any piece or room. Craiglow and her team will also refinish battered and bruised heirloom pieces to get them looking elegantly new once more; 104 Crandon Blvd., Ste. 100, Key Biscayne; 305.361.5910.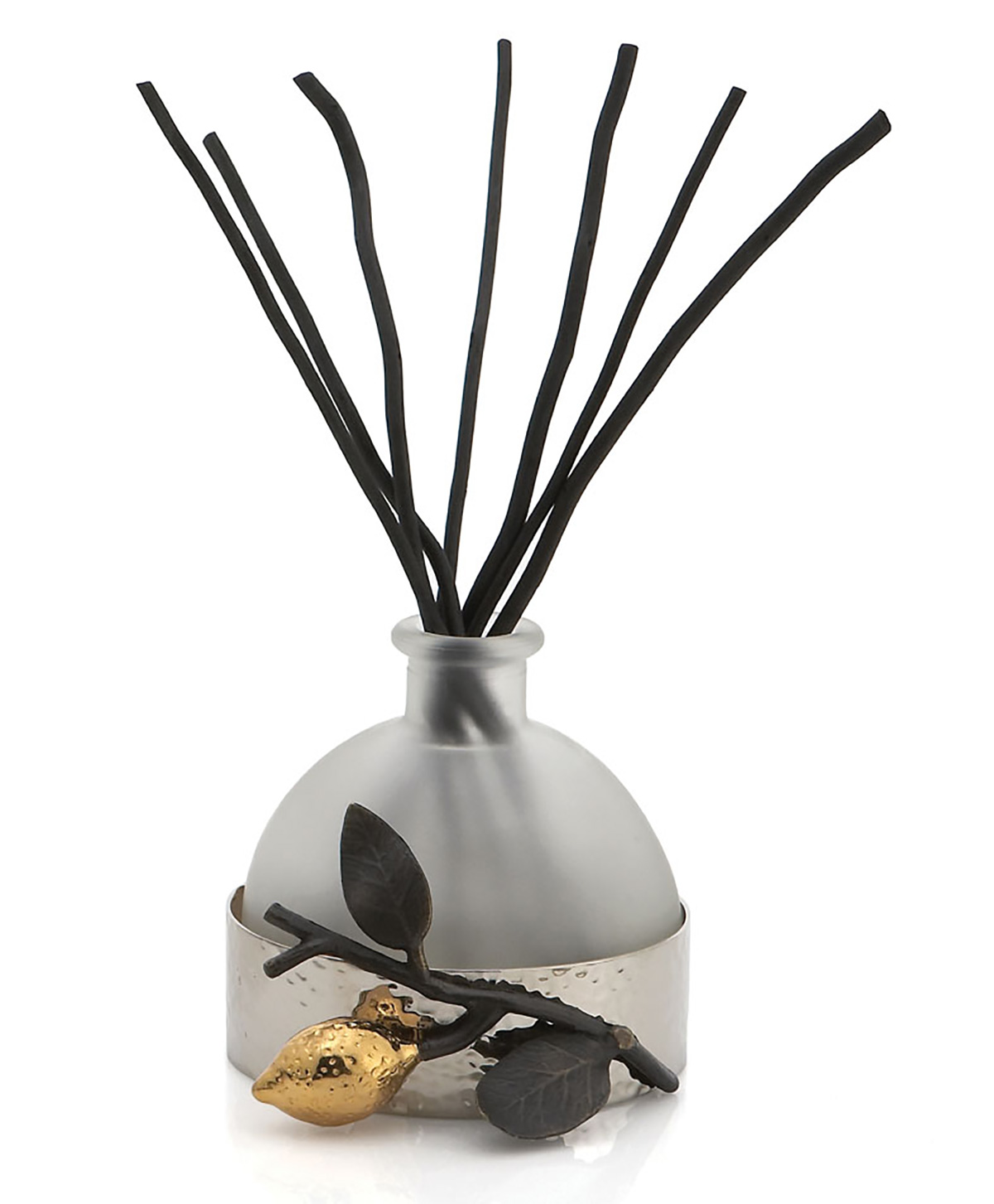 Mood Enhancer
Know someone who spends their holiday season wrapped in a ball of stress? Give them the gift of relaxation with this whimsically lovely lemonwood diffuser from Michael Aram. The lemonwood tree has been used by the Maori of New Zealand for centuries for its calming and uplifting fragrance. But if lemonwood doesn't float your loved one's boat, Aram's diffusers are also available in an array of other scents that will have you breathing joyfully all year round; $99, The Island Shop, 654 Crandon Blvd., Key Biscayne; 305.361.1389, IslandShopKB.com.

Kid Steps
Give your child the gift that brings some of the Christmas spirit to another child in need. For every pair of Tom's Shoes you buy, another pair is donated to a deserving child from a developing country. As if that isn't enough, 10% of all Tom's proceeds go to sponsor children in Africa through World Vision, helping give them the chance of a better future. Pick up a pair for your special little someone at Metta: Loving Kindness; 200 Crandon Blvd., Ste. 102; Key Biscayne; 305.365.1234.