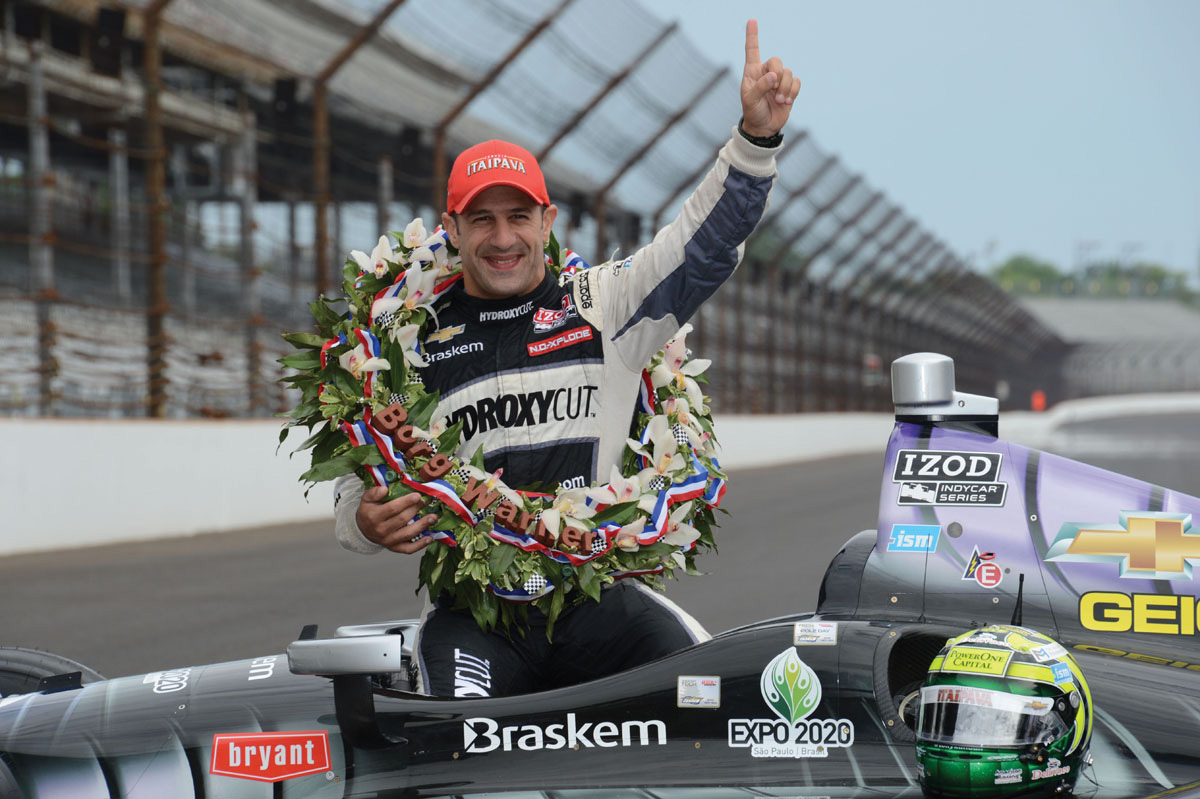 What man doesn't remember when he was a young boy watching sports with his dad and fantasizing that he'll grow up to be one of the athletes? For most kids that dream fades quickly, but for Indy 500 champ, Tony Kanaan, it came true.
Kanaan's life was put on the fast track when he was 8 while watching racing with his father in Brazil. "One day I blurted out that I wanted a go-kart," he recalls. And the rest is history. His dad got him a kart and the duo piloted Kanaan's racing until his father passed away after a long bout with cancer when Tony was just 13.
"It was a big hit for me," says Kanaan. "It was pretty hard for me not to give up my dream and help out in the family shipping business, but in the hospital I made a promise to my dad not to give up racing — I think he kind of knew how good I was."
With the pressure of the promise weighing on him, and the demands of being the "man" of the house, Kanaan was forced to grow up fast. "It was a huge monkey on my shoulders," he says. "I had responsibility I wasn't ready for, but I had to take it and be ready."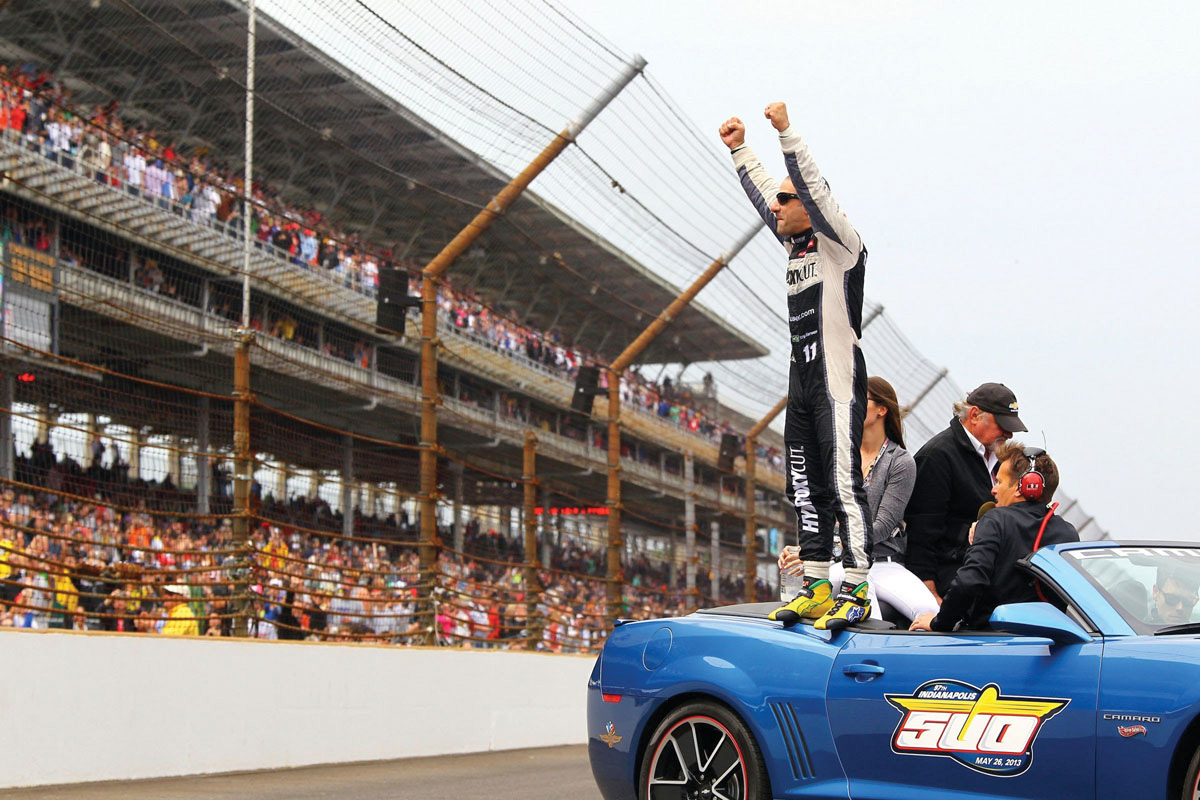 Kanaan believes his father's early passing shaped him into the racecar driver and man he is today. On the track, he cites his fighter persona and unwillingness to give up for his success. "Every career has its ups and downs; the easiest thing to do is give up, but for me that wasn't ever an option," he says. "Every time I thought about it I remembered the promise I made to my dad and it kept me going."
That tenacity is what kept propelling Kanaan's career forward. In Brazil, he won 6 go-kart championships, and at 17 was invited to Europe to try out for a team racing Formula 3 cars. He made the cut and started winning races. After just a few years, he was offered an opportunity to come to the U.S. and race Indy Lights. In just his second season, he won the championship and from there was promoted to Indy car racing. But then his perseverance was tested. It took Kanaan 12 years to win the big prize; the Indy 500. "Some people would say I was never going to win, but I've always known nothing is impossible," he says. "It might take a while, but if you persist you can do anything, even if it takes longer than you expected."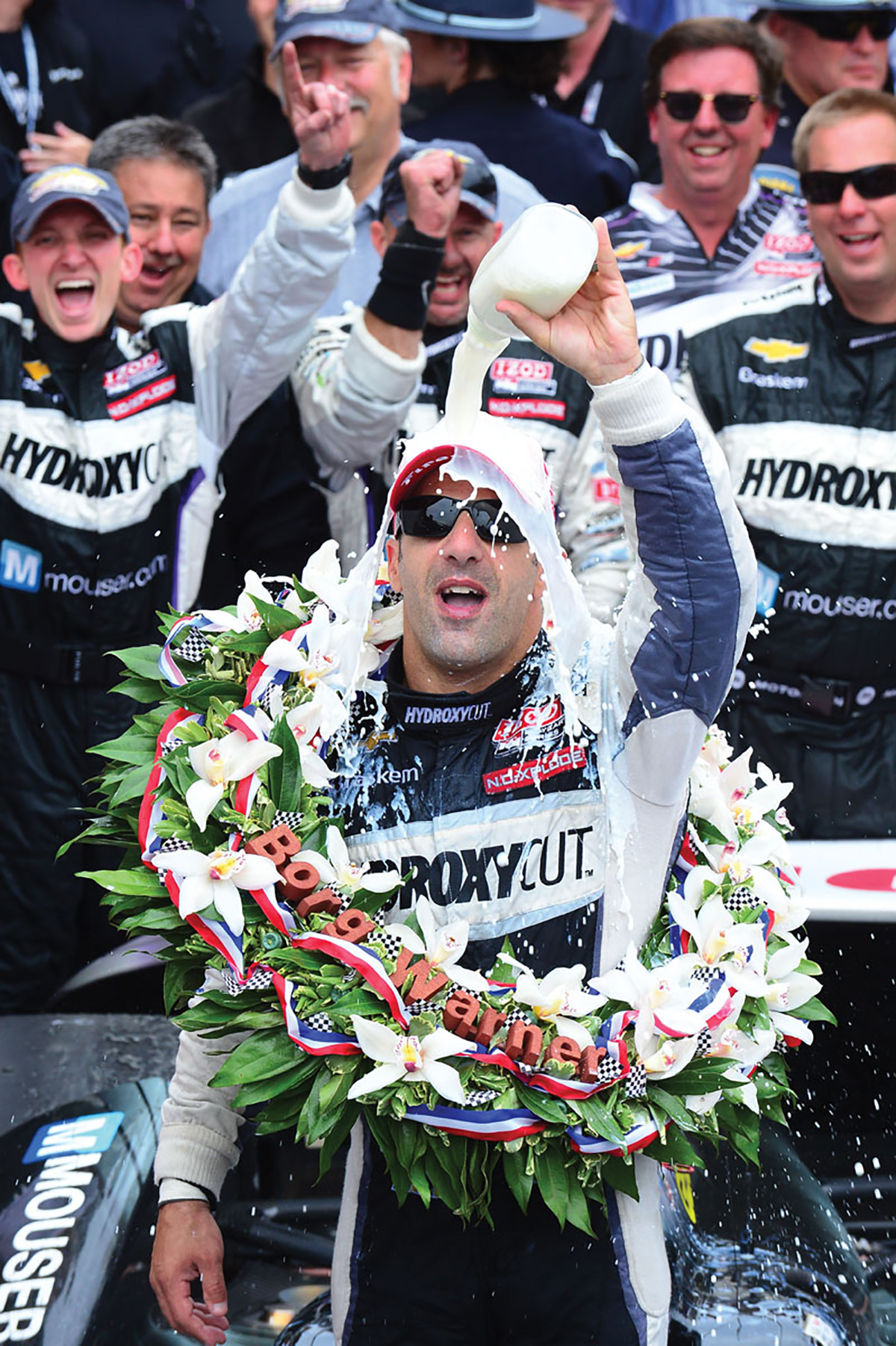 While Kanaan is a firm believer that the harder you work at something the luckier you get, there may have been some divine intervention in his 2013 win. Years ago, Kanaan's mother gave him an angel necklace to wear while racing to protect him. He wore it religiously, but only on the track. Nearly a decade ago, while in Indianapolis, he was visiting sick children at the hospital, including a 15-year-old girl who had a stroke the night before. Her mother was distraught. Kanaan reached his hand in his pocket and realized his angel necklace was there. He told the mother the story of how his mom had given it to him and how it kept him safe. He said if she believed in it he would give her the necklace and asked that she put it on her daughter during surgery.
Kanaan knew the girl survived, but never heard any more than that until a few days before the 2013 Indy 500 when he received a letter from the girl telling him that she recovered, was newly married and that the necklace had brought her luck. She said she had followed his career and knew he could use some luck in Indianapolis. At the bottom of the envelope was the angel necklace. Kanaan wore it in the race, and it worked. "I've retired it now — it did its job," he says. "I'm going to keep it because I'm pretty sure I might find someone else to give it to and hopefully they will pass it along and it will keep going."
Despite all his recent successes, Kanaan isn't home a lot to enjoy Key Biscayne as much as he would like. During 2011, he used his down time to train for the prestigious Kona Ironman. "In racing, you have a team so you can always try and blame someone else for your performance, but with the Ironman there is no team support, it's just me," he says. "I didn't race anyone but myself to see if I could do it." As of press time, there were rumors that Kanaan might use some upcoming downtime competing in Dancing With The Stars, but while he says he's interested, there hasn't been an official announcement whether he will be joining the show.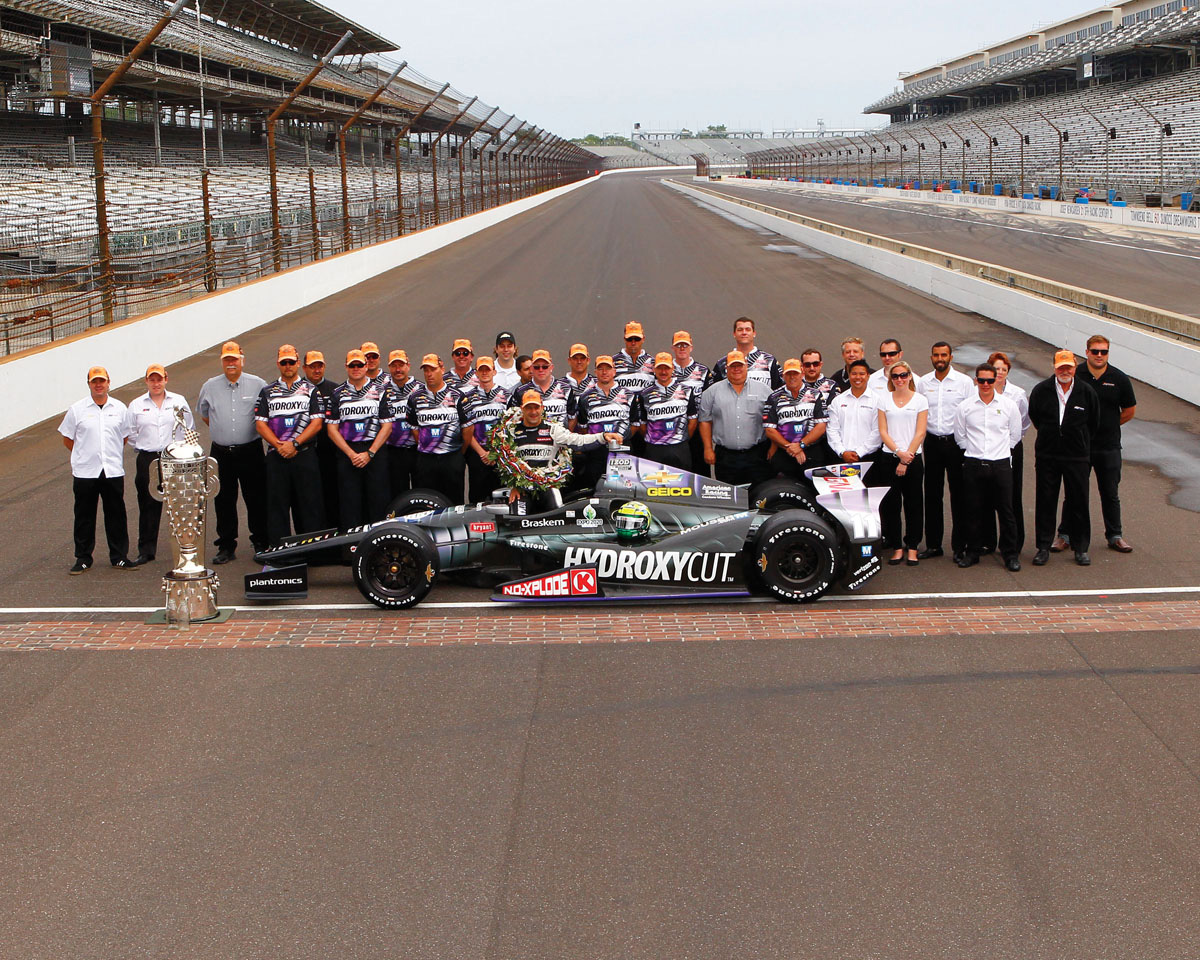 When Kanaan is at his home in Key Biscayne, you'll find him waking up early to exercise before spending the morning dealing with business. Afternoons are spent in the pool or at the beach or spending time with his 6-year-old son Leonardo when he's visiting from Brazil. "I love the island and try not to leave it when I'm here," he says.
The only thing that pull him into the mainland is dining out with his new bride, Laureen, whom he married at The Ritz-Carlton Key Biscayne in February, or going to the movies. But fans might be surprised to know that the only thing Kanaan says he's afraid of is horror movies! "I can't watch them," he says. "I cry a lot in the movies I see. My wife makes fun of me for that!"
But lest you think that this Indy champ is an overly sentimental guy, you should also know he's a chronic jokester, as one of his friends recently found out. "My buddy had a rental car and I got a hold of the keys and changed the wiring so that every time he stepped on the brake, the horn would blare," Kanaan laughs. "It made him crazy!" As if that wasn't bad enough, he also re-routed the windshield wiper tube so it would squirt in the car and made the windshield so dirty that the friend would have to use the wipers immediately. However, the friend got him back when Kanaan agreed to dye his hair blond if the friend would shave his head when he won the Indy 500. "I had to be blond for a week," he laments. "I looked like Eminem during all my post Indy interviews."
Well then maybe it's true that blonds have more fun, because after a life and a career filled with challenges and tests, Kanaan, at age 38, is finally sitting at the pinnacle of the racing world. So where does he go from here? "I want to win it again," he says. "It's addicting."