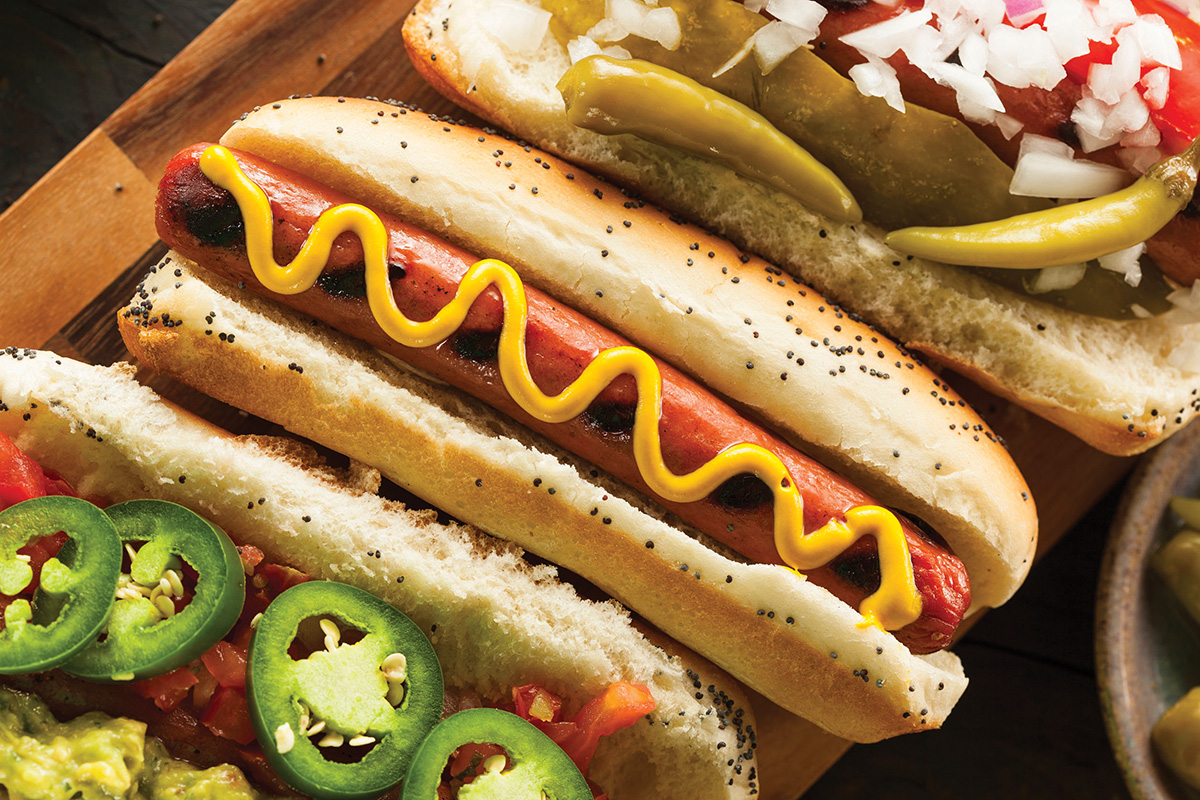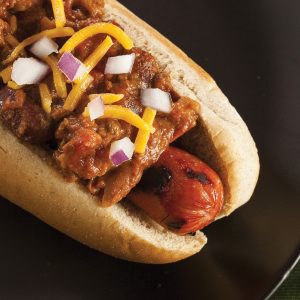 Canine Inspiration
Chris Trolone started Frankie Dogs Gourmet in memory of his rescued Jack Russell Terrier, Frankenstein. His supercharged smile, big heart and even bigger appetite live on in the form of a hotdog cart that frequents events as far north as Wilton Manors and as far south as Wynwood. Originally serving vegetarian versions of America's favorite street food, the menu has since expanded to include vegan and humanely raised all-natural beef options. The bilingual Aye Chihuahua Dog topped with sliced avocado, caramelized onions, juicy pineapple, shredded cheese, secret Frankie sauce, fragrant cilantro and pickled jalapeno is a universal favorite. And if you need extra heat, the hot sauce bar serves Cholula, Sriracha and Chipotle Mayo; FrankieDogs.com.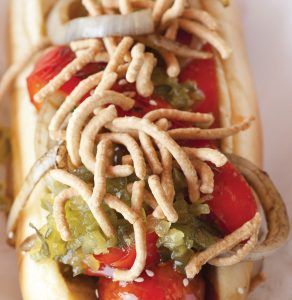 Dog Daze
Vic Ruiz's tenacity in the restaurant industry has earned him yearly invitations to the Burgie Awards, a "Best Of 2014" salute from Miami New Times and a perfect rating on Yelp. Not bad for an entrepreneur with no previous experience in foodservice. His creations start as boiled, grilled or deep-fried ¼ lb. Nathan's Famous Franks or even larger Polish sausages followed by an avalanche of toppings, each targeting diverse taste receptors. The Panther is like a mid-air collision between a hot dog and Chinese take-out that melds grilled ham, sautéed peppers, chopped onions, neon relish, sesame seeds, crispy noodles and a drizzle of sweet & sour sauce. Be on the lookout for Sweet Dog's new breakfast and late-night offerings at 4749 SW 8th St.; SweetDogs.net.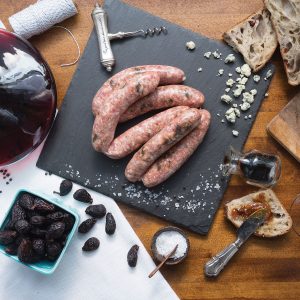 Proper Punk
Freddy Kaufmann wields his cleaver and mallet with a drummer's precision and creates culinary hits with every strike. Part butcher, part chef and all rock, his anti-authoritarian views on fillers and processed meats led him to start his own artesian brand with his wife Danielle. The Sid Vicious Of Sausage and his manager toured every Farmer's Market from Pinecrest Gardens to The Grove promoting, among other things, The Dub, a blend of cherrywood-smoked Berkshire pork, allspice, garlic, habanero pepper and thyme. Since 2013, they've used their Miami Shores shop as a stage for 10 lunch items including the crowd-pleasing dry-rubbed pulled pork piled onto a toasted Portuguese muffin; 9722 NE 2nd Ave.; ProperSausages.com.