The proposed 33-story Chateau Beach Residences, Sunny Isles — with 85 private residences ranging in size from 1,500 sq. ft. to more than 9,000 sq. ft. on Collins Avenue and 174st in Sunny Isles. — features prices slated from $750 to $800 per sq. ft.. Their collection of residences have 2 stories, deep terraces and a private swimming pool, as well as floor-to-ceiling glass residences with panoramic ocean views. Enjoy a unique lifestyle with world-class service and amenities. The property will also have amenities such as an oceanfront fitness center with the latest equipment machines for cardio, weights and pilates. There's also a spa with a relaxation terrace overlooking the ocean. The wine lounge offers private wine lockers for residences. Additionally, there's a cigar bar offering humidors boxes and a home theater. The entire property offers full concierge services. Presales are expected to begin immediately with construction — a 2-year process — starting around Sept. 2012, according to Venegas International Group the exclusive real estate company representing the sales and marketing of this boutique development.
For information contact Monica Venegas, Principal of Venegas International Group at 786-567-4122 or mvenegas@venegasinternationalgroup.com.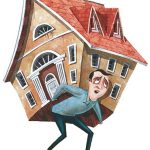 "I think people need to be aware that when we're having a very hot real estate market, there's a lot of people out there looking for a way to make money."
— Charlie Green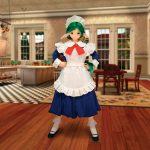 Routine Inspection
Planning on building a factory in Iceland? You may be required to get an elf inspection. Official government elf inspectors take anywhere from 1 hour to 6 months to determine if your site is elf-free.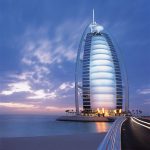 Star Performer
The Burj Al Arab hotel in Dubai promotes itself as a 7-star hotel. The rest of the industry only recognizes a 5-star rating system. You can guess who the popular guy is at the hoteliers convention.
Geometrically Challenged
The Leaning Tower of Pisa has lost its claim to fame, thanks to the architects of the Capital Gate Building in Abu Dhabi. This structure slants at an angle of 18 degrees — but was built that way on purpose.