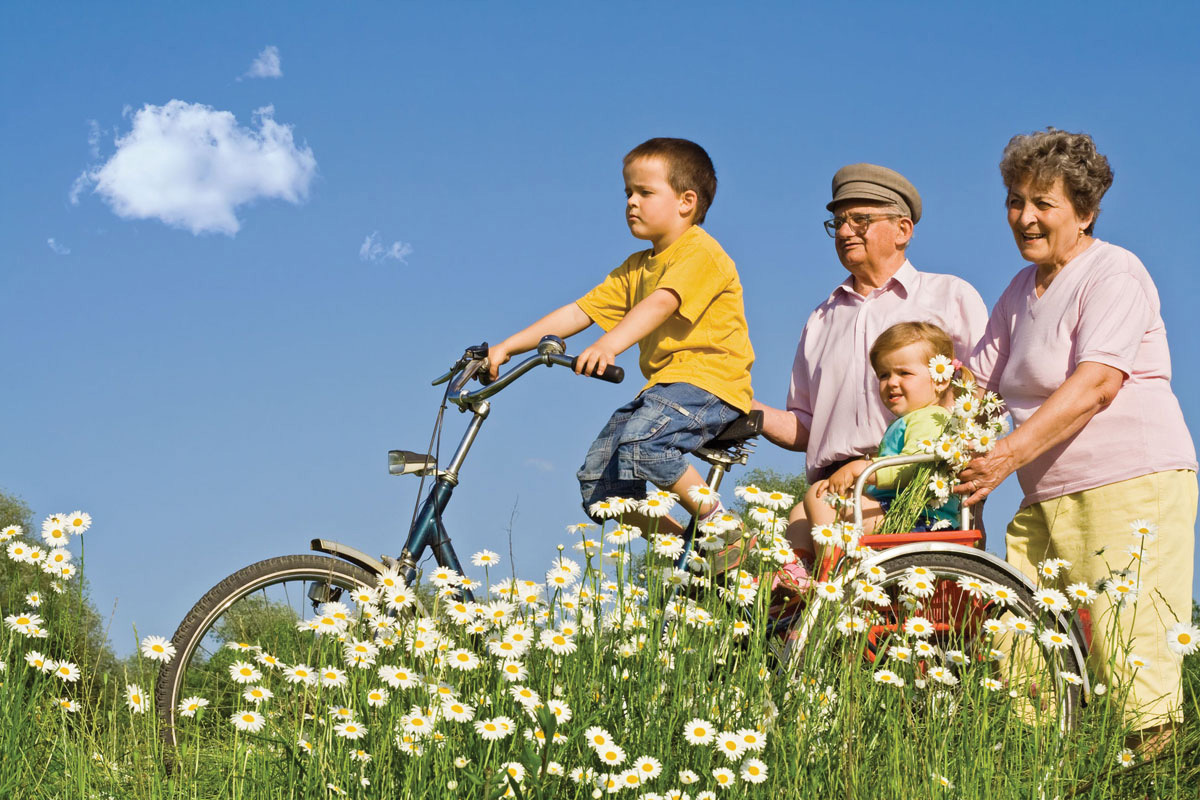 Fellow Key Biscayners, our lives just got a lot healthier! Introducing Key Therapy, a revolutionary new concept in healthcare providing therapeutic home-based and community-based services for all ages in the physical, cognitive, social and emotional realms. "In the lifecycle of a family or an individual, there's a need for different services at various points," explains founder Ivette Fernandez-Chaustre of the purpose behind the team of licensed professionals from various specialties she has assembled to benefit the community. "Each of our team members works independently, and when appropriate, collaboratively." From childhood struggles to sports injuries, interpersonal problems and language pathology, Key Therapy's aim is to make Key Biscayners healthier — on our own turf. "In today's busy world, providing local services adds convenience and lowers stress, especially when it's done in the comforts of home," says Fernandez-Chaustre. "Our mission is to help folks live healthy and successful lives." For a free consultation or to learn more about Key Therapy, call 305.361.1166 or visit Key-Therapy.com.
Money Woes
Q:I'm a young professional making much more money than all my old childhood friends. It's getting harder and harder to keep my ties to them strong. Since moving to Key Biscayne, it's only gotten worse because many of them are stuck in less desirable parts of Miami-Dade County. They constantly criticize me for having a tight hold on my wallet, but they also complain about always having to make ends meet and expect me to pay for them anytime we go out and lend them money at the drop of a hat. Lately, I've found myself giving in to this and paying for their food and drinks whenever we hang out. It's starting to bother me. I feel like they're taking advantage of my situation and making me feel guilty every time I put my foot down. What can I do to alleviate some of the pressure they're putting on me while not making them feel badly about their financial situation or ruining our friendship? Is it even worth it anymore?
A: If you want to continue spending time with your old buddies you need to start going to places they can afford so they don't have to ask you to cover the tab. If you like basketball, try going to section 400 where tickets are $15 instead of $60. If you go out to drink and dine, let them pick a place that's inside their budget. Try to meet at people's houses so everyone can bring drinks…maybe have a BBQ and watch a game. Pick a sport you all enjoy. There are many ways to have fun without having to spend a whole lot of money. Finally, it's not uncommon for people like you who are escalating the financial ladder to make new acquaintances and develop social networks that will benefit their careers even further. For now, try out some of the aforementioned tips with your friends. Whatever the outcome, you're still doing the right thing by living life responsibly!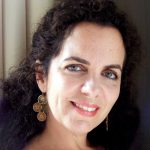 › Lisette N. Beraja of Beraja Counseling Center is a Licensed Marriage & Family Therapist and Parent Coordinator with more than 10 years of experience working with families. If you have a question you'd like answered in a future edition, email it to Editor@KeyBiscayneMag.com or Lisette@Beraja.com. Due to high volume, we will not be able to respond to all submissions. All names will be withheld to ensure the privacy of our readers.
"The price of success is hard work, dedication…and the determination that whether we win or lose, we have applied the best of ourselves to the task at hand."
— Vince Lombardi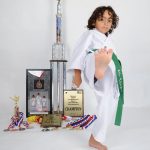 Karate Kid
At just 6 years old, Daniel Mendoza is a champion. Most recently, he's podiumed at the U.S. Open Junior Olympics and The National Karate Championship of the AAU. To date, he's earned 22 awards, most of them 1st place! Next he's representing the USA at the 2010 Pan American Games!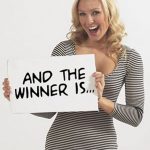 Defining Success
To some, success means financial freedom. To others it's having their health. Some people thing peace of mind is the ultimate success. Some people view death as the pinnacle of a successful life. Still others see success as a combination of many things. Either way, success is almost always viewed positively.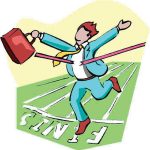 Finish Line
One definition of success is the completion of anything intended. Roughly 85% of Americans end up NOT doing what they intended, and half of those know the answer to about 90% of the questions they ask. And, yes, getting an answer right is a universal success, even if you ask the question.