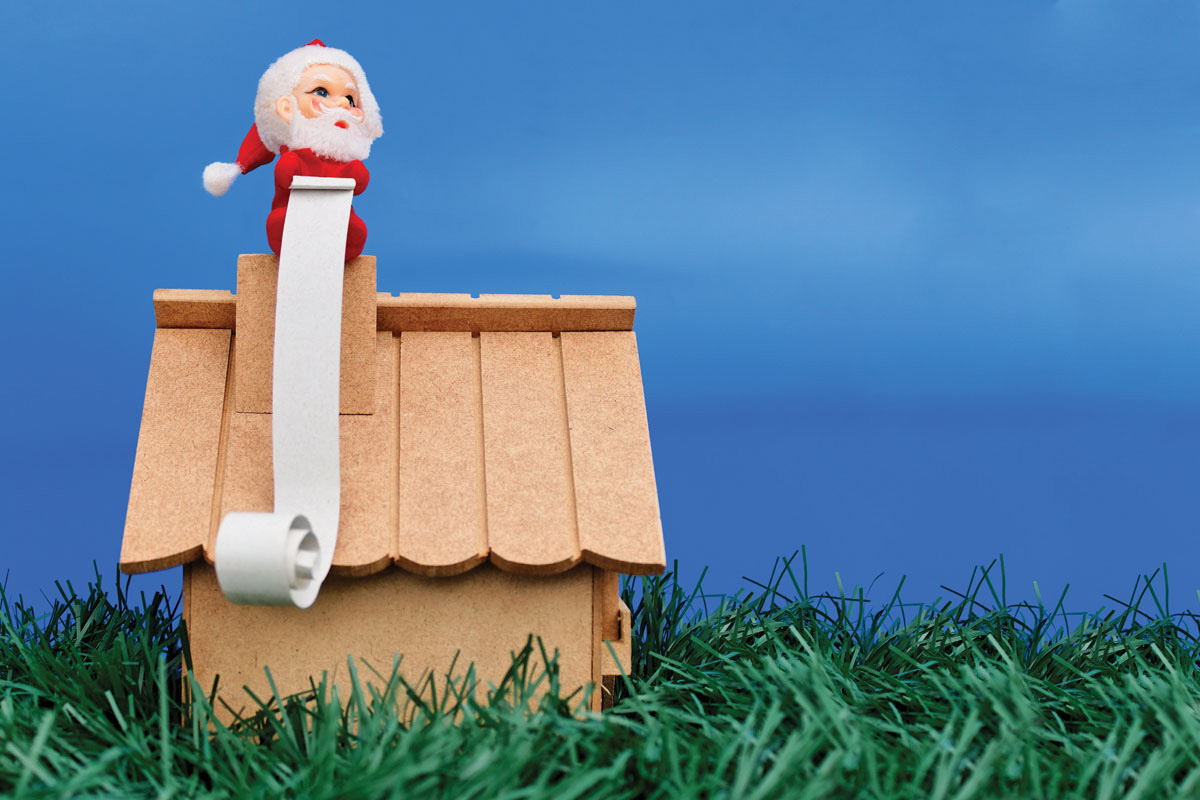 It doesn't matter if you've been naughty or nice; Santa is coming early this year with a proposition of his own. The big man in red is taking a page from Aladdin and granting you a whopping $250,000 (not including tax and tips) to spend on your holiday wishes. The only rules are that you must burn through the cash in 24 hours, can't leave South Florida, and must have the item or a confirmation of purchase in your hot little hand by the time the clock strikes midnight. So what are you waiting for? It's time grab your money, get spending and have some fun!
It's midnight and perhaps your younger self would spend the night drinking and dancing at one of Miami's hottest clubs, but alas, despite the deadline, wisdom says it's best to rest up and get ready to do some damage bright and early. To ensure the best night's sleep possible cozy up to some Paris Seizieme Frette Linens ($1,810) and fall asleep to the soothing sounds from your Tranquil Moments Sleep Sound Therapy System ($130). You may also want to invest in the world's most expensive alarm clock: The Ramos Clock ($350) to make sure you wake up in time to spend all your dough. This clock comes sans snooze button…and if you unplug it, a battery takes over. Once it goes off, you must get out of bed and punch the date into a keypad to stop it.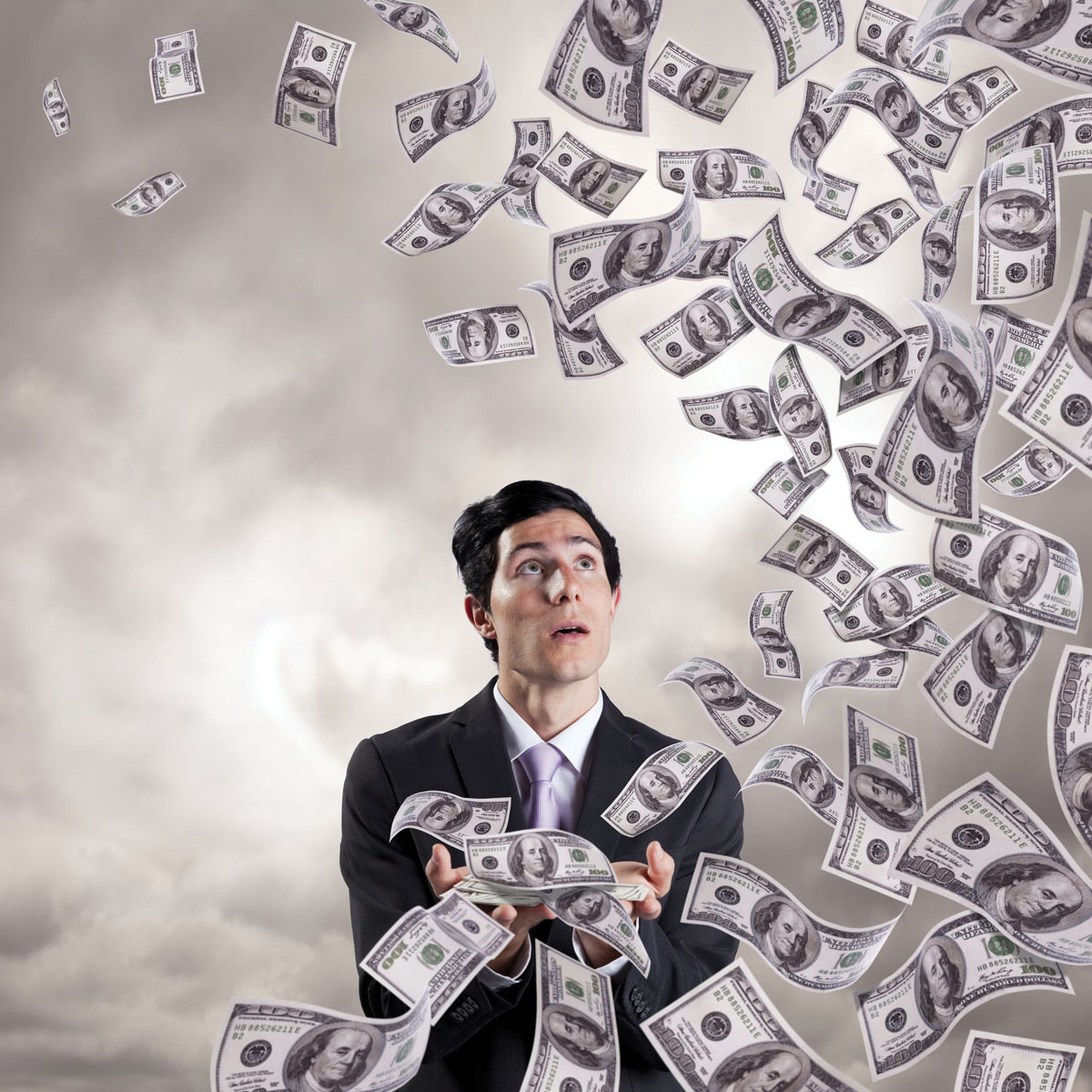 Ok, so it's 9 a.m. and your alarm goes off. With lots of bills still burning a hole in your pocket, it's time to really get the spree started! The Maybach ordered for the day has arrived with your driver ($5,500) and since breakfast is the most important meal of the day, it's time to head to Perricone's for an early brunch and Bloody Mary ($30). It may not be the highest-ticket meal you could devour in town, but it will definitely fuel you up for a big day of spending.
With your belly full and your energy levels up, it's time to think about gifts for loved ones — briefly. For starters, you can head to Smart Center Of Cutler Bay to pick up a pair of Pure Coupes ($24,980) to give away to a couple of folks you really care about. While the paperwork is being completed, pull out your iPhone and navigate to NFL On Location to book a package for 2 to attend the 2014 Super Bowl. The VIP experience includes VIP access, tickets to the game, accommodations and many other goodies ($16,498).
With the adrenaline taken care of, it's time to splurge on a little bling. During your appointment with Diamond Diva Christina Termine of Diamonds On The Key for that special lady in your life, select a 4-carat cushion-cut diamond ring set in a handmade platinum mounting and surrounded by a halo of diamonds ($50,000). For him, head to Morays Jewelers to purchase the Audemars Piguet Royal Oak Chronograph, a timeless piece in a stainless steel case and bracelet with black dial ($23,900).

At the midpoint of the day, we're already about halfway through the $250,000 budget. This is a prime time to sit down and relax over lunch at The Cypress Room by James Beard Award-Winning Chef Michael Schwartz. The 3-course lunch with wine pairings ($51/person) provides the perfect opportunity to plan what to do next with the remainder of the funds.
After your second glass of Malbec, you realize that the holiday season is about helping others so it's a no-brainer that part of the money must benefit the community. The Women Of Tomorrow scholarship program is thrilled when you stop by and drop off a check that will help support a mentoring group of 25 at-risk girls for 2 years ($25,000). At The Disney Store, pick up 78 Mickey and 78 Minnie Mouse stuffed animals to drop off for Toys For Tots ($3,042). And at Heart.org, give a monetary gift in honor of someone to the American Heart Association ($1,000).
Donating all that money is tiring, so it's time to recharge at The Ritz-Carlton Key Biscayne Spa. Enjoy their 80-minute Signature Deep Tissue Massage ($169), sure to get all those knots loose enough for you to continue your spending spree in peace.
With the shopping winding down, it's time for a happy hour drink one of the most happening spots in town: Blue Martini Brickell. From their Signature Cocktails to their more health-conscious Skinny-Tini offerings, don't be afraid to overindulge here and allow the conversation (and dancing) to flow ($100). After all, you have a driver waiting outside in your Maybach to take you to your next stop.
After a long day, it's time to check-in to the Presidential Suite @ Four Seasons Miami ($6,000). Located on the hotel's top floor with a panoramic view of Biscayne Bay and the city skyline, this 2,800-sq.-ft., recently redesigned space features contemporary décor and original art by local artists.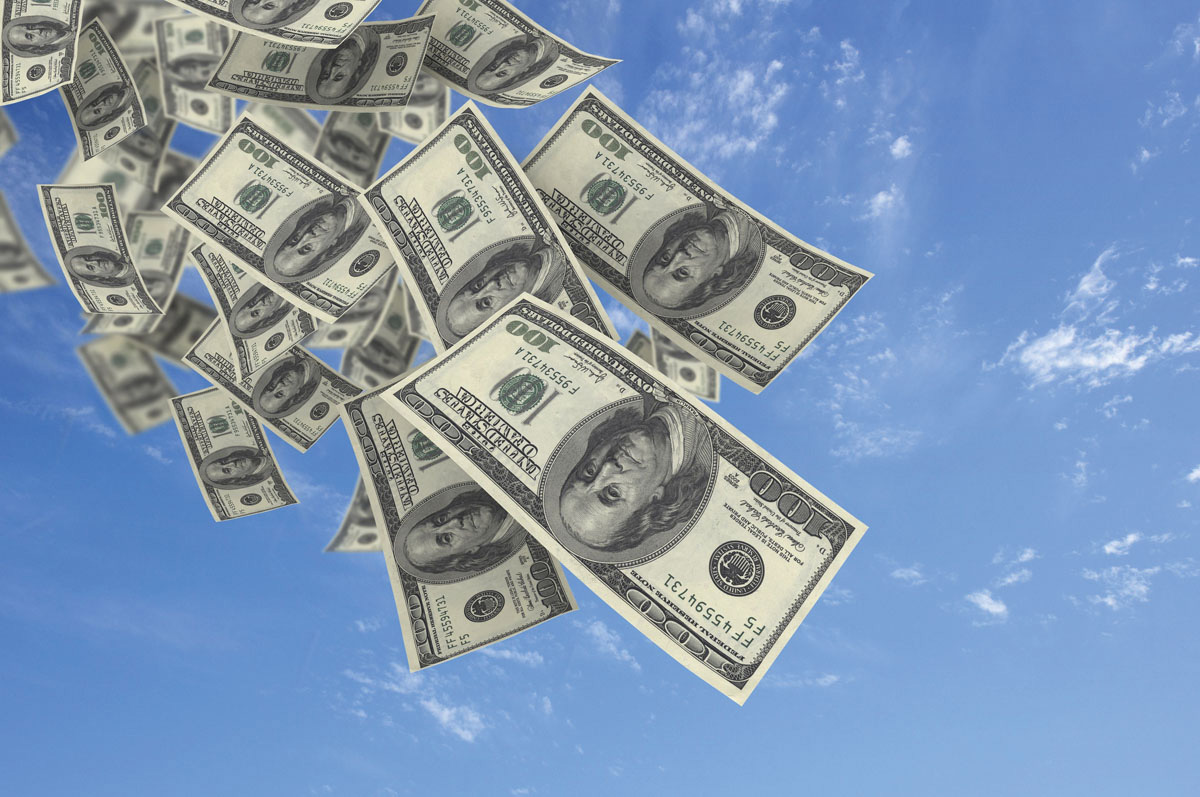 At this point you're dying to share the remainder of your good fortune with your friends so you invite 4 of your best couple friends for a dinner to remember as Executive Chef Aaron Brooks of Edge Steak & Bar creates an exclusive private dining experience in the Presidential Suite with a custom 10-course menu paired with a collection of special-vintage wines, hand-selected by sommelier Andrew Lampsone, one of the most respected wine experts in the world ($25,000).
The day is almost over but that last meal was so amazing you wonder what it would be like to have someone cook for you all the time. With time ticking, you logon to The Int'l Domestic Placement Group and hire a personal chef for a year ($65,000).
It would be an absolute shame to see your extra cash go to waste, so end this amazing day on a karmic note by giving out your remaining funds to perfect strangers. Don't spend it all in one place and definitely don't give the remainder of your treasure to just one person — try to spread the wealth as much as possible while still making a meaningful impact on people's lives.
When midnight strikes, it's time for the dream day to end with a sweet slumber in your fabulous suite. As visions of sugarplum fairies dance in your head, you know that the holidays will never be the same again — and that your wise wishlist investments will keep yielding returns well into the new year.