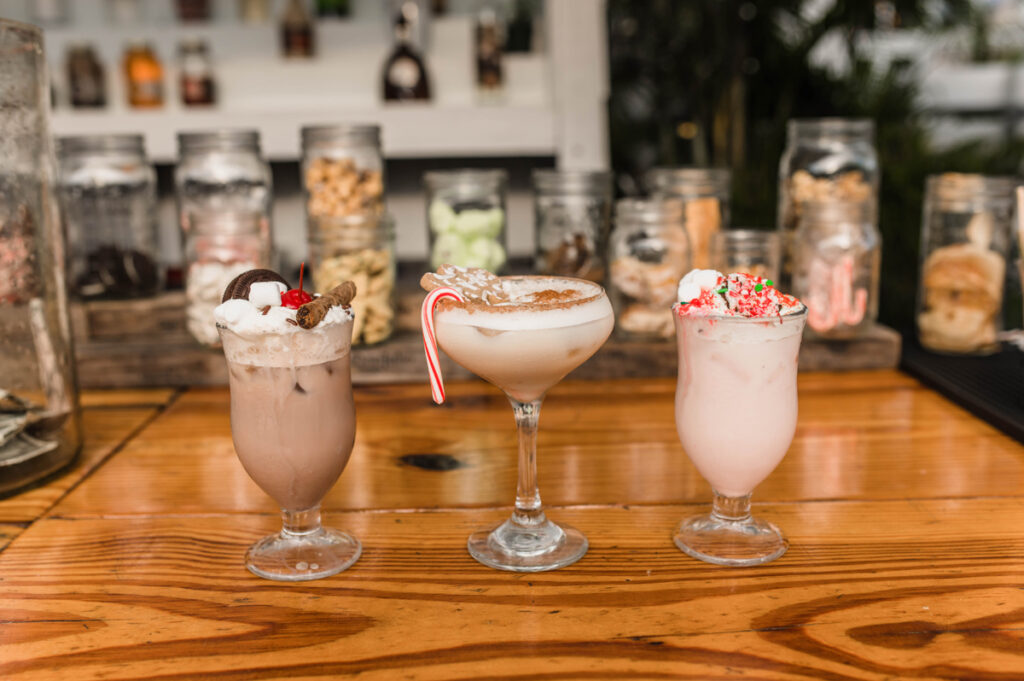 Cheer & Joy
'Tis the season to be jolly, and The Wharf Miami is pulling out all the stops to make sure their guests have a holly, jolly Christmas! From Dec. 8-25, guests will enjoy a series of festive experiences at The Wharf's Riverside Holiday Village. You'll be greeted by oversized holiday decor, giant inflatable holiday installations and thousands of twinkling lights as you explore the venue. And what would the holidays be without a specialty holiday bar stocked with over 50 different holiday cocktails? You can even snag a complimentary Santa hat to get into the holiday spirit. Whether you're looking for some fun photo opps or just want to enjoy a festive atmosphere, be sure to swing by The Wharf Miami's Riverside Holiday Village this holiday season; WharfMiami.com.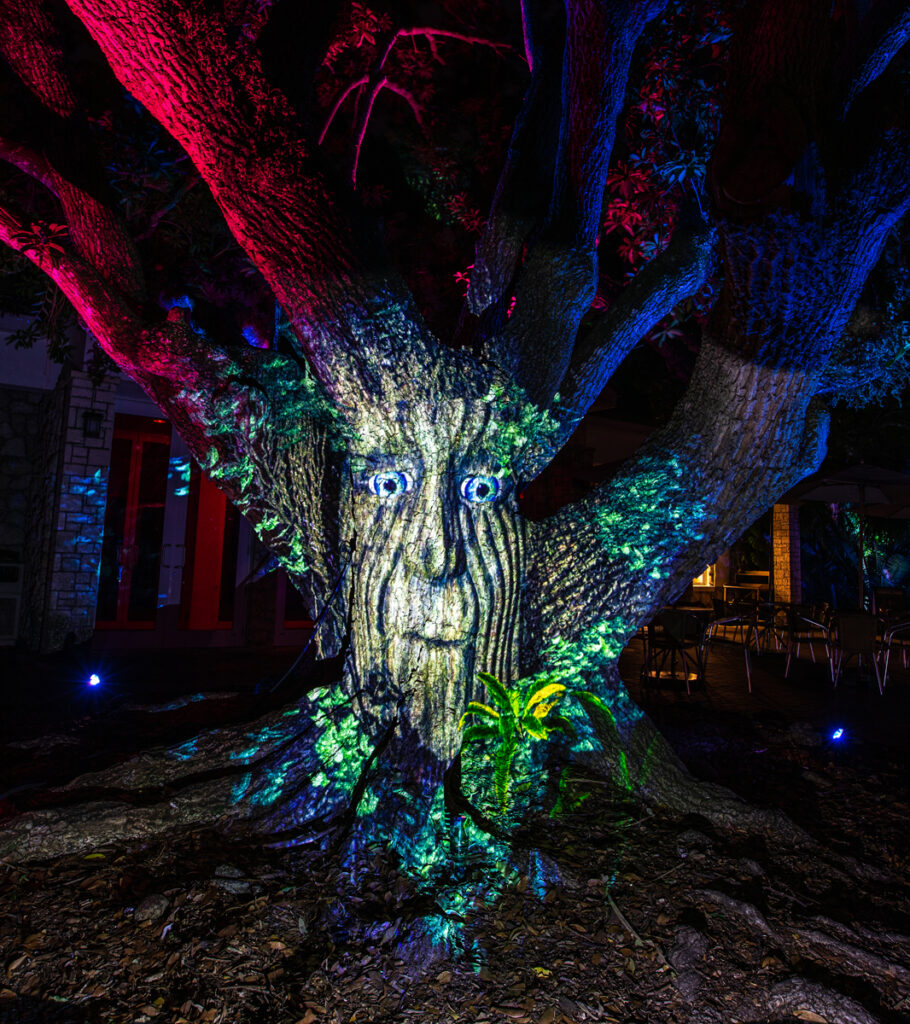 Garden of Light
Suspend reality as you immerse yourself in the stunning illumination, light displays, spectacular special effects, state-of-the-art holograms, shadow sculptures, a magical snowfall experience and unbelievable surprises at every turn during the Fairchild NightGarden, a multisensory experience that immerses its visitors in light and sound as they discover the wonders of the night — from secret sunken ponds and hidden fairies to wise trees and much more. Once inside, visitors can venture across the rainbow-colored pathway of the Orchid Bridge and find this nocturnal wonderland brought to life with spectacular 360-degree illusions and innovative technology; Now thru Jan. 8, 2023; TheNightGarden.com.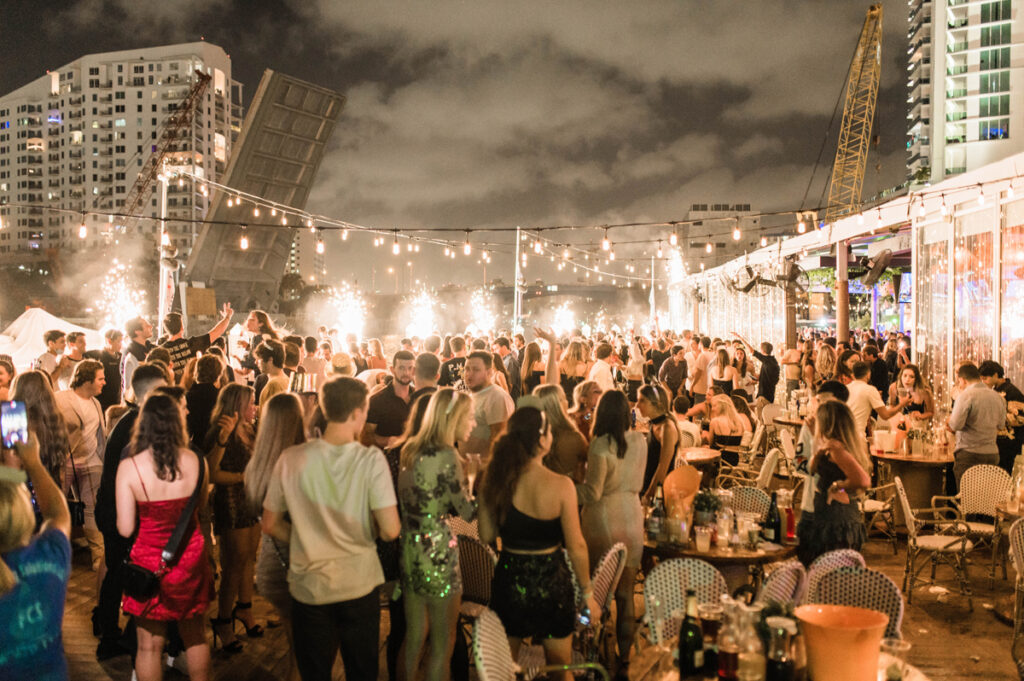 Evening To Remember
As the clock ticks down to midnight on New Year's Eve, many people are scrambling to find the perfect way to celebrate. If you're looking for a unique and festive way to ring in the new year, look no further than the Captain's Ball @ The Wharf Miami. This unique party will have you feeling like the captain of your own ship as you enjoy music, dancing, stunning views of Miami's skyline, and of course, a spectacular fireworks display. Plus, what's a party without a giveaway? Make sure to grab a captain's hat when you arrive so you can set sail into 2023 in style. Limited complimentary RSVPs available before 8 p.m. arrival; $35 before 10 p.m. arrival; VIP Tables available; WharfMiami.com.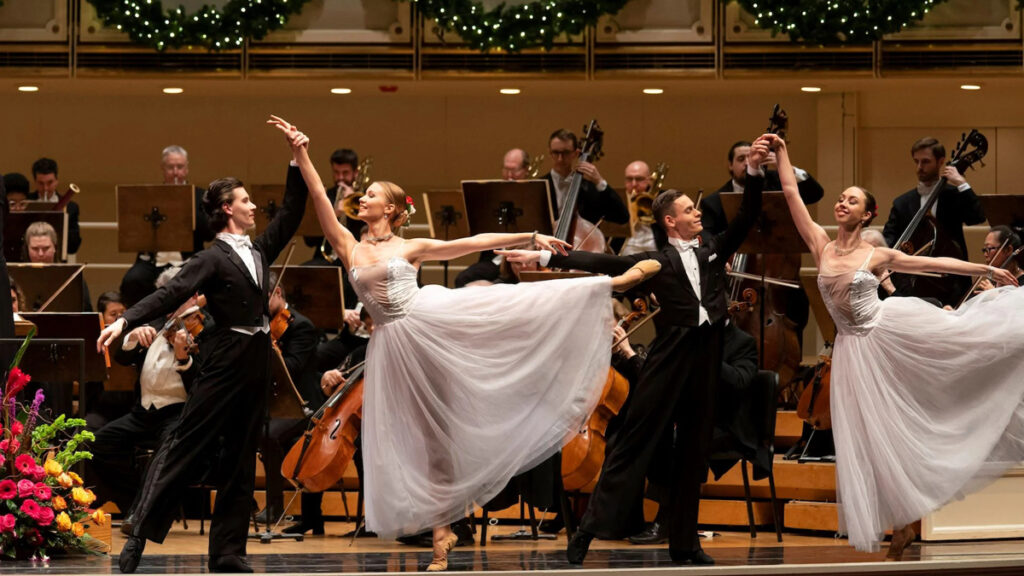 Seasonal Treat
Dimensions Dance Theatre of Miami and the Strauss Symphony of America combine the spirited romance of operetta, the glamour of ballroom dance and the delicate beauty of ballet as they waltz viewers into a triumphant new year. Inspired by Vienna's beloved Neujahrskonzert, the Salute To Vienna New Year's Concert is a rich cultural experience that will start 2023 on a joyous note; Dec. 30; ArshtCenter.org.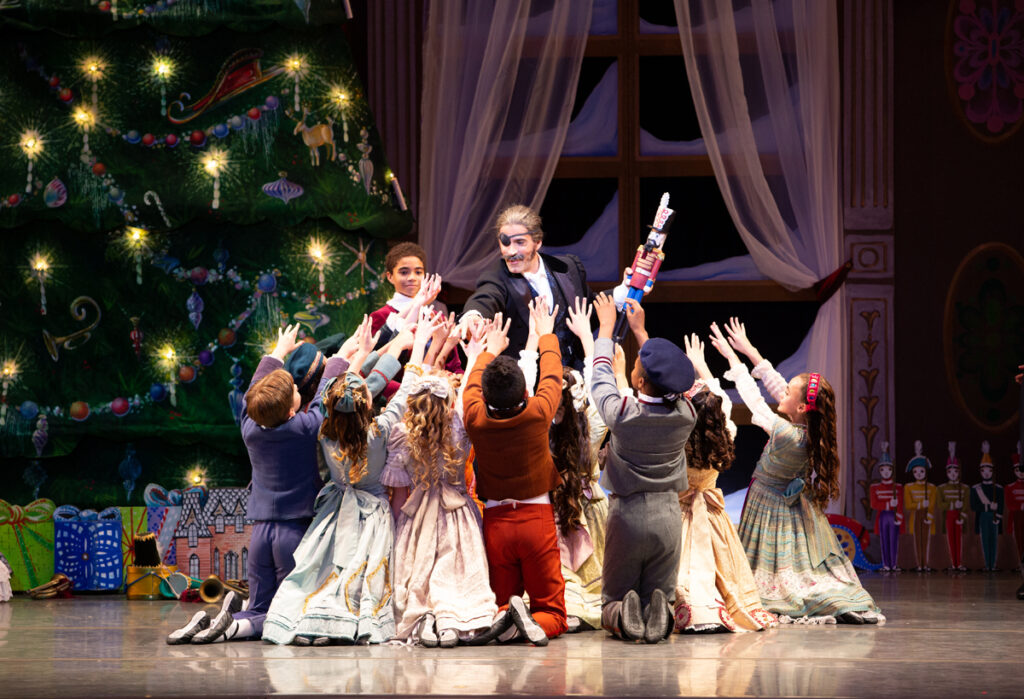 Classic Performance
Enter a wintry wonderland of darting, swirling snowflakes and visit the Land of Sweets where waltzing flowers and curious confections from around the world dance with Little Marie and her Nutcracker prince. Miami City Ballet's The Nutcracker is a grand tradition that gathers generations together to get into the spirit of the season while creating lasting memories. For both the young and the young at heart; Dec. 16-24; MiamiCityBallet.org.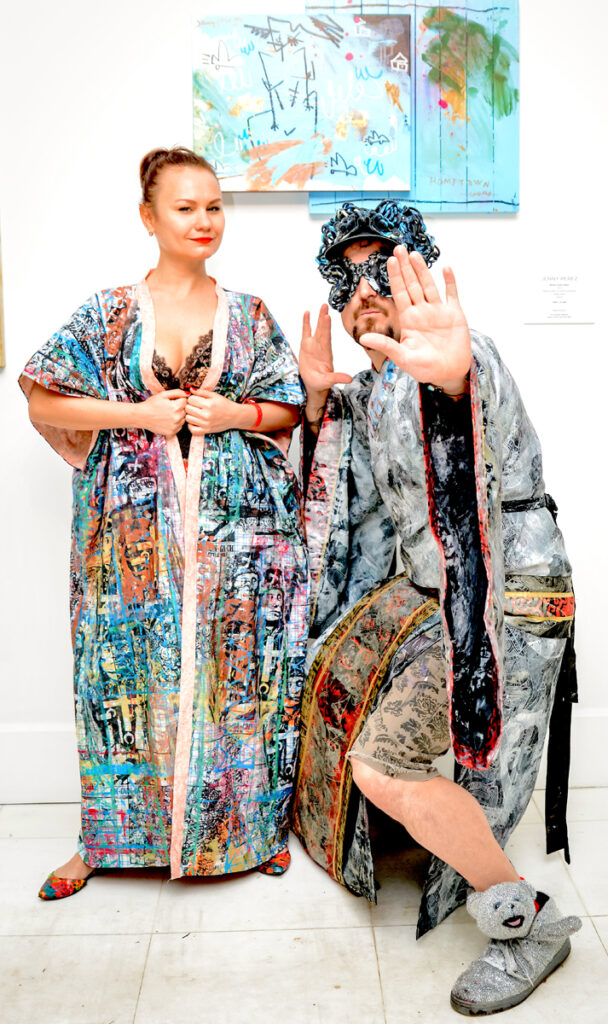 Creative Showcase
Time flies. Can you believe that Miami's first "art hotel," the Sagamore, is hosting the 21st installment of their iconic brunch? Over 1,500 industry leaders spanning art, entertainment and social media will enjoy numerous art activations, live art, fashion shows, NFT displays, special musical performances, gourmet catering, passed cocktails, mixology stations, and much more; Dec. 3; SagamoreSouthBeach.com.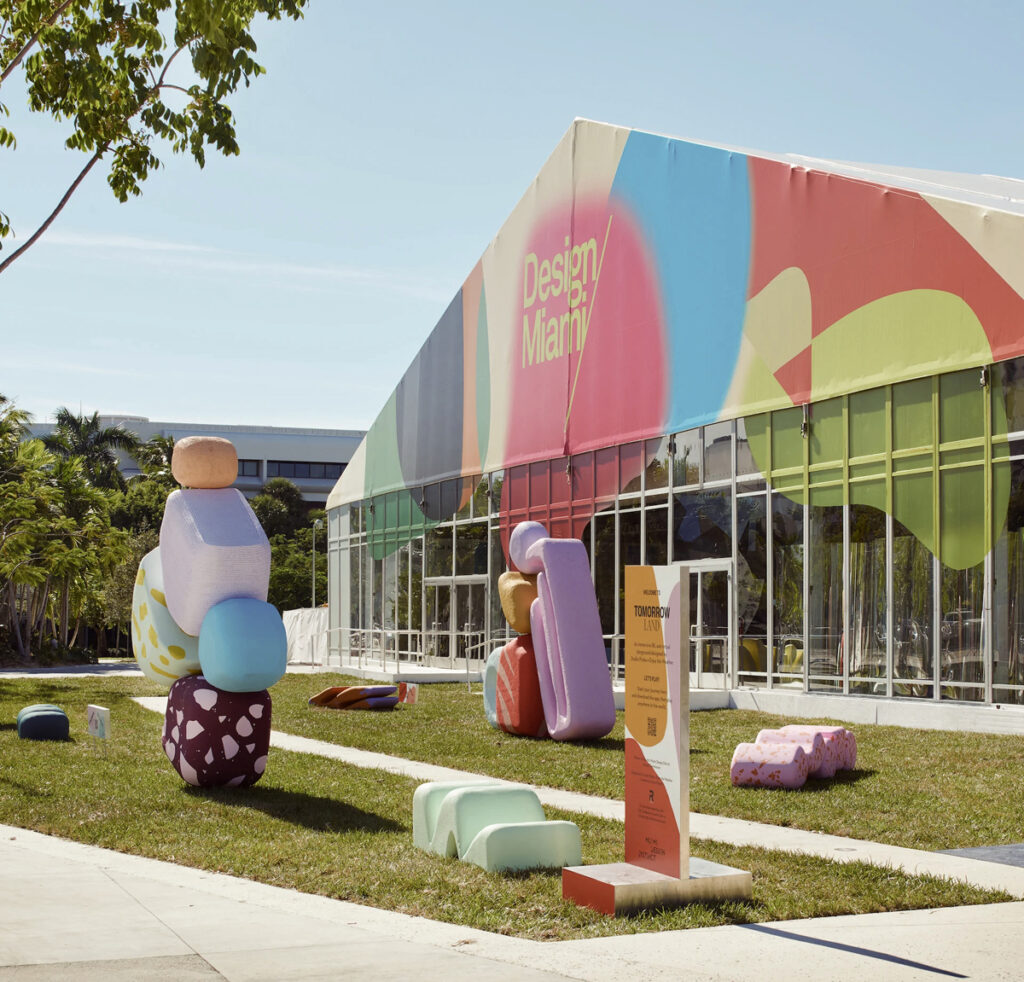 Design Minds
Art meets life in haute home design at Design Miami. Curated by Maria Cristina Didero, this year's program will explore the theme of The Golden Age: Looking To The Future, celebrating a tomorrow of our own creation. The world's leading historic and contemporary galleries are accessible in person thru Dec. 4 and online; DesignMiami.com.