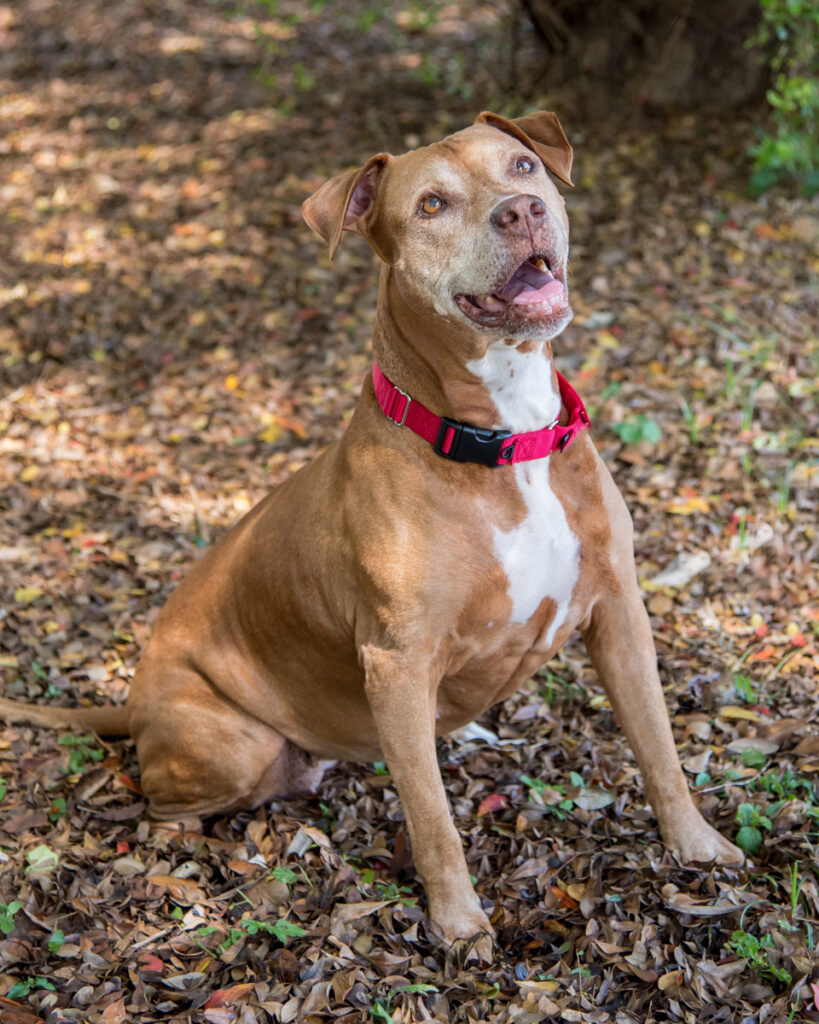 "I'm house-broken, calm, and enjoy occasional playtime. Someone who works from home or is home most of the time would be best for me!"
A 10-year-old, 62 lb. Terrier Mix, she was found running around a Walmart parking lot in July 2019 with oozing growths on her stomach. The people who rescued her tried to find her owners with no success. They took her to the vet, but could not afford the medical bills. Luckily, the pooch was "at the right place at the right time" as the veterinarian volunteered at Paws4You. What are the odds? Immediately, Addison became a part of the Paws family. They removed the growths and she's now pain-free and ready for a new home. This furry angel was tested and found best suited for a house with no other pets. She is a people-pleaser and perfect for a family with children.
Want to adopt Addison?
Visit Paws4You.org.