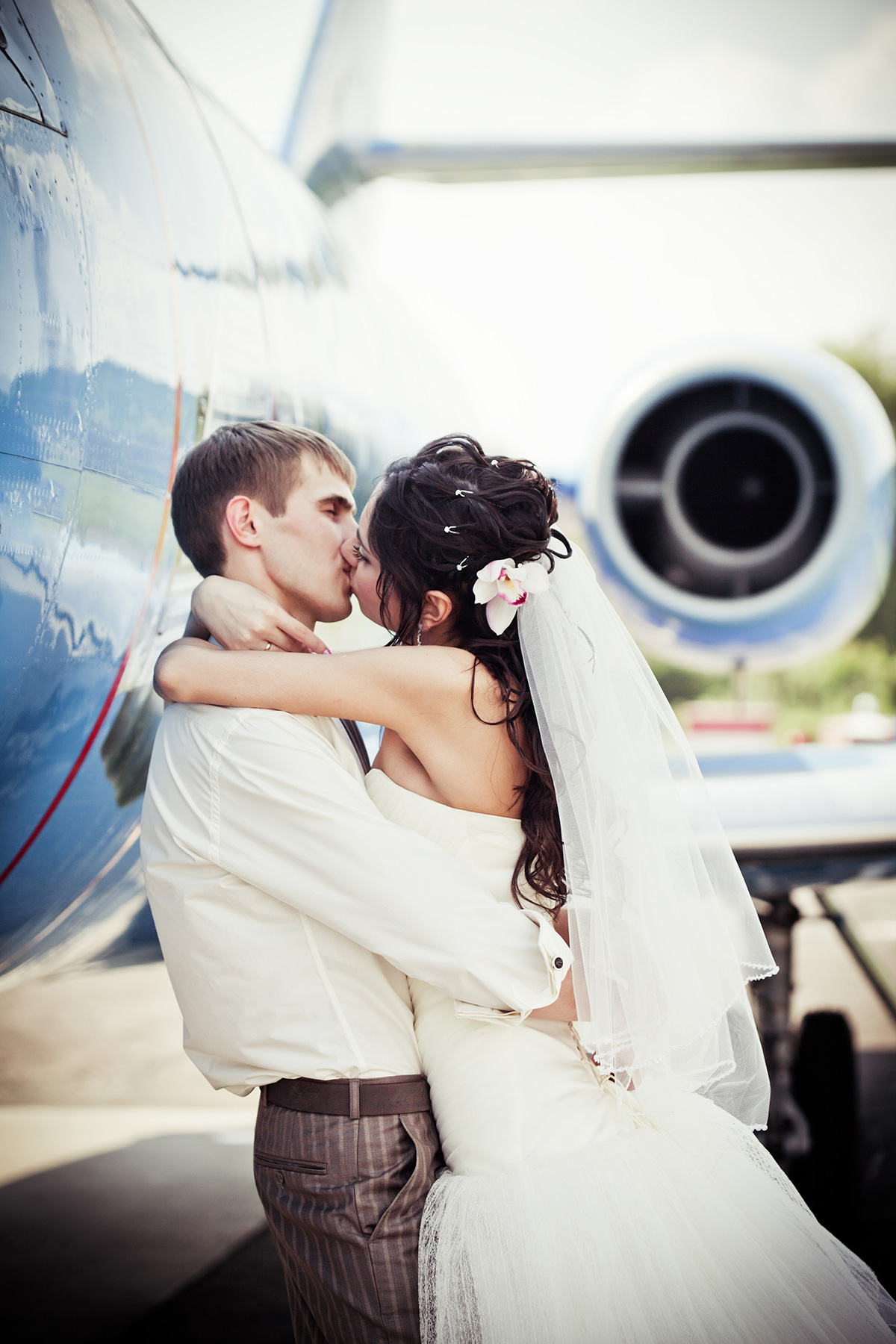 PDA Bandits
Savoring each new minute of life as one, love birds, newlyweds and even strangers who just met and hit it off can be seen walking hand-in-hand with an enamored gaze that prevents them from seeing the world around them. Their displays of affection appear sweet and endearing at first — a warm embrace, a sweet kiss on the cheek and, by the time the captain turns off the seatbelt sign, it escalates from PG to NC-17. Love will make you do crazy things, like forget the guy in 15E is watching. If the PDAs weren't clue enough, the shiny scuff-free wedding bands are a clear sign that these two are in the sweet moons of romance…and you'd better watch out.
Baby Voyager
Will he sleep? Will he cry? Will his ears hurt? Will the uncontrollable shrieks ever stop? The look of fear in their eyes; the generously over-packed diaper bag; the clenched toys while in line at the gate — parents traveling with child often spend entire flights rocking and wrestling with their baby in hopes they get comfy enough to stop crying before getting severe side-eye from fellow passengers. The best way to win over your aisle accomplice is by providing them a set of noise-canceling headphones and some adult treats. Hey, it's the least you can do.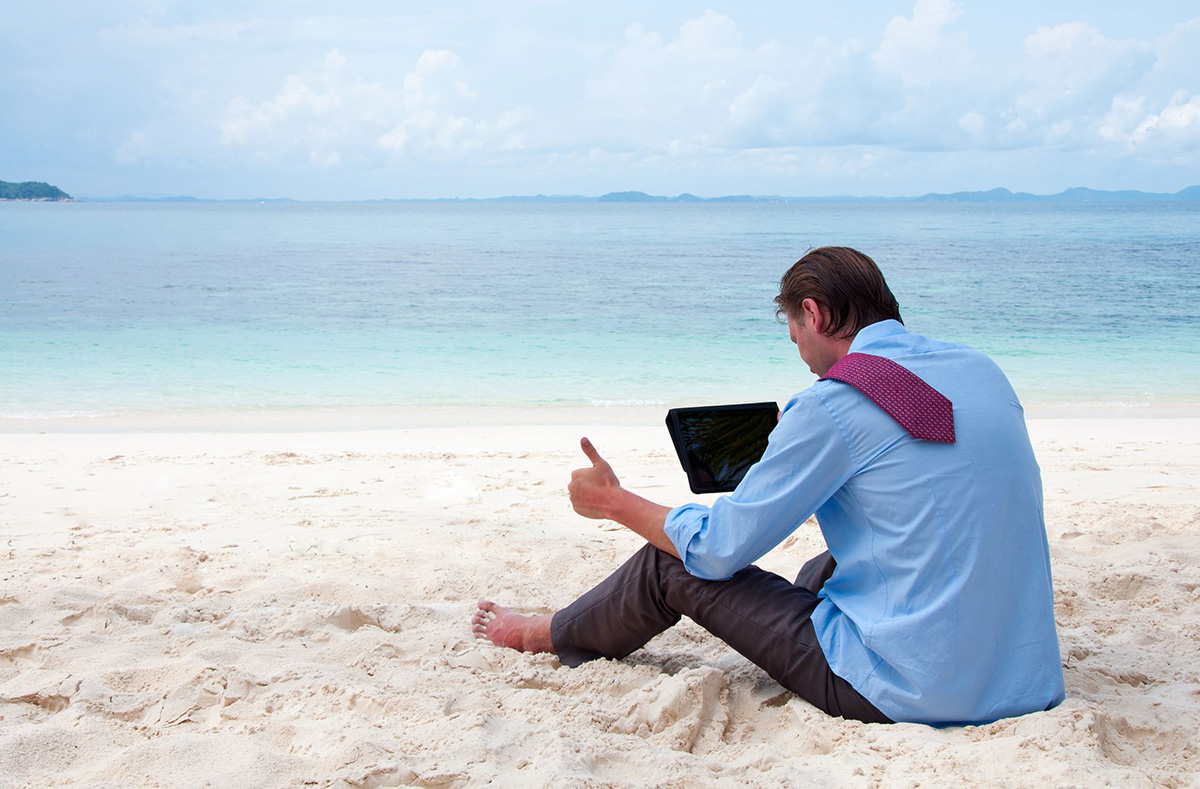 Business Traveler
They zip right past you in security using their TSA Pre-Check qualification and proceed to salute the TSA agent by name. Traveling a few times a month is a great way to rack up miles and make new "airport" friends, like James, the bartender in Terminal D who makes the best Bloody Mary or Sasha, the Starbucks barista who already knows you require a triple shot of espresso and a few sugars to get your engines revved. They come equipped with every electronic gadget imaginable to ensure that their productivity remains just as high at 30,000 feet as it does on the ground.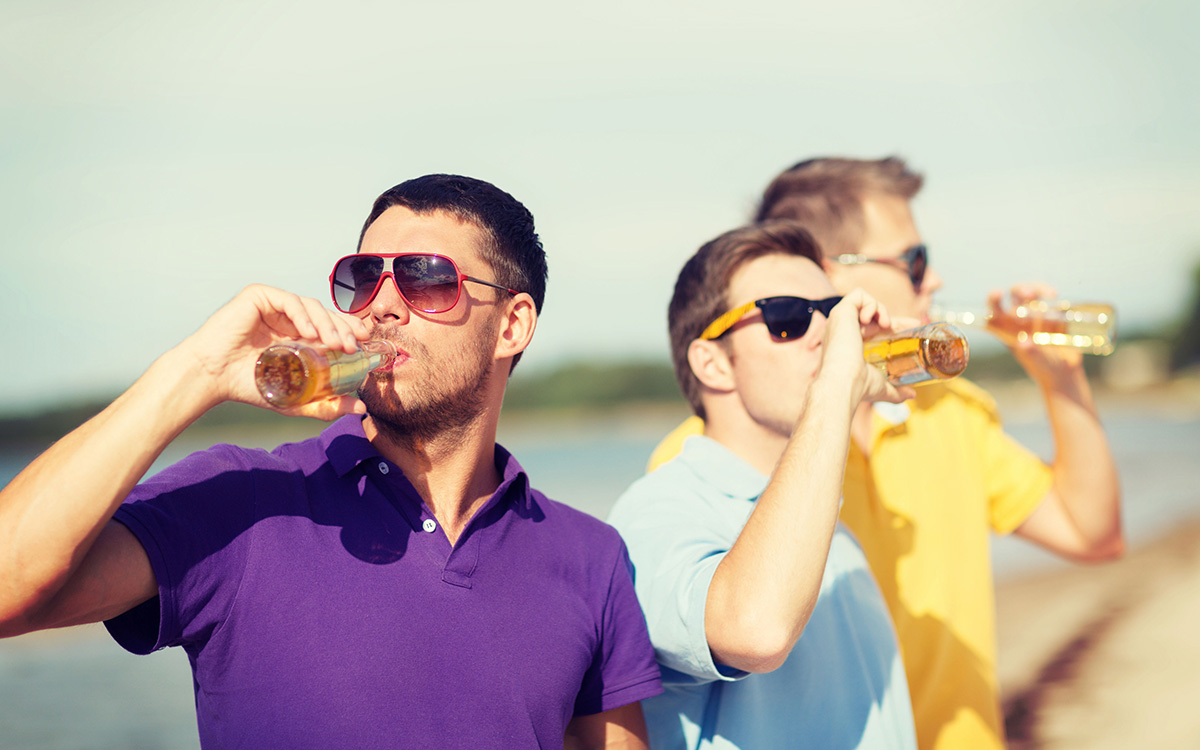 Party Jaunt
There's nothing like flying cross-country for your last hurrah with your closest group of bros or your favorite gal pals before they tie the knot. Girlfriends know how to rock their bachelorette style from the minute they take off for the airport in matching shirts and oversized mock-tini glasses in hand. You may find a large group of fellas headed to Vegas or opting for some waves in a surf town or even deciding to swing clubs at a golf resort. No matter the destination, one last trip to remember with your besties in tow is the perfect way to kiss single-hood goodbye — at least as far as your friend's concerned.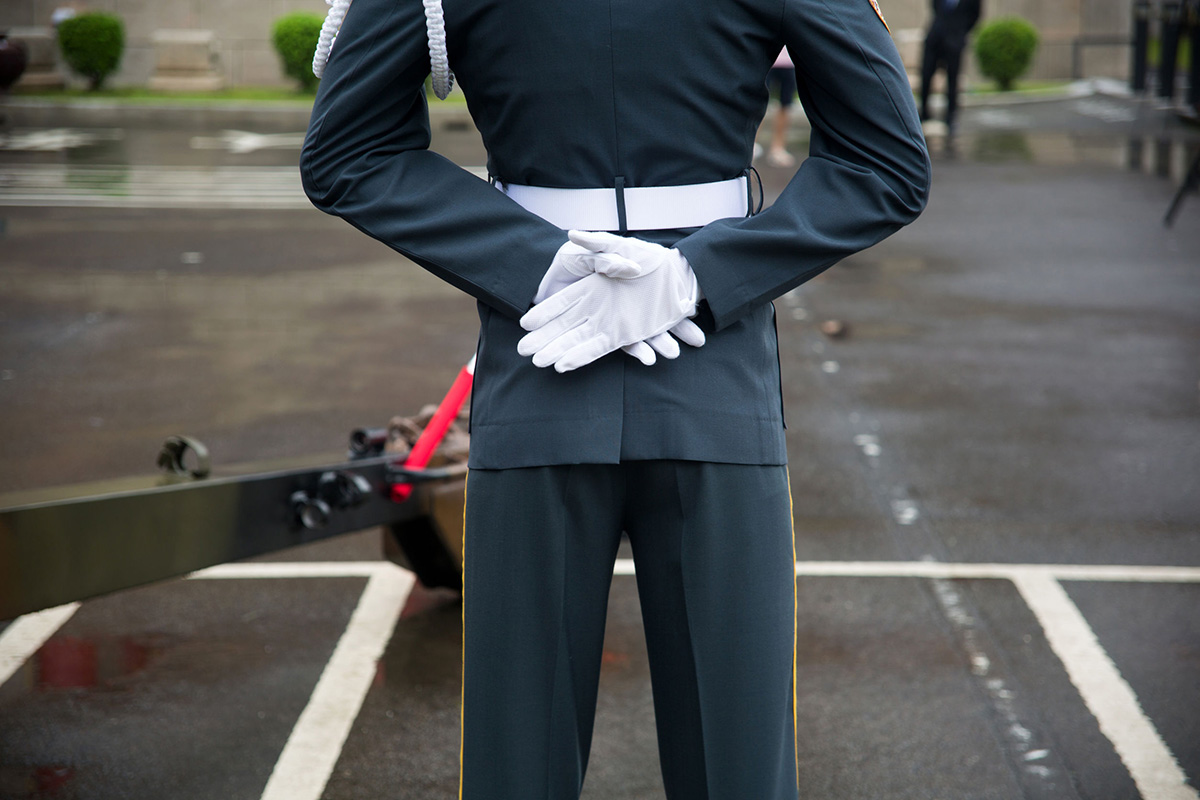 International Hero
Flying among the civilian population is a special class of passenger. One who answers the call of duty and is a defender of our country. These soldiers may be headed home to visit family or they may be on their way to carry out orders. Some may be protecting and defending the nation's interests in air, space and cyberspace, providing security for the nation's embassies overseas or making routes safe for travel and trade. One of the toughest parts of soldier life is having to be away from home. If you run into our military men or women, be sure to thank them for their service, sacrifices and protection, and thank their family, too. It will make their day — and yours.