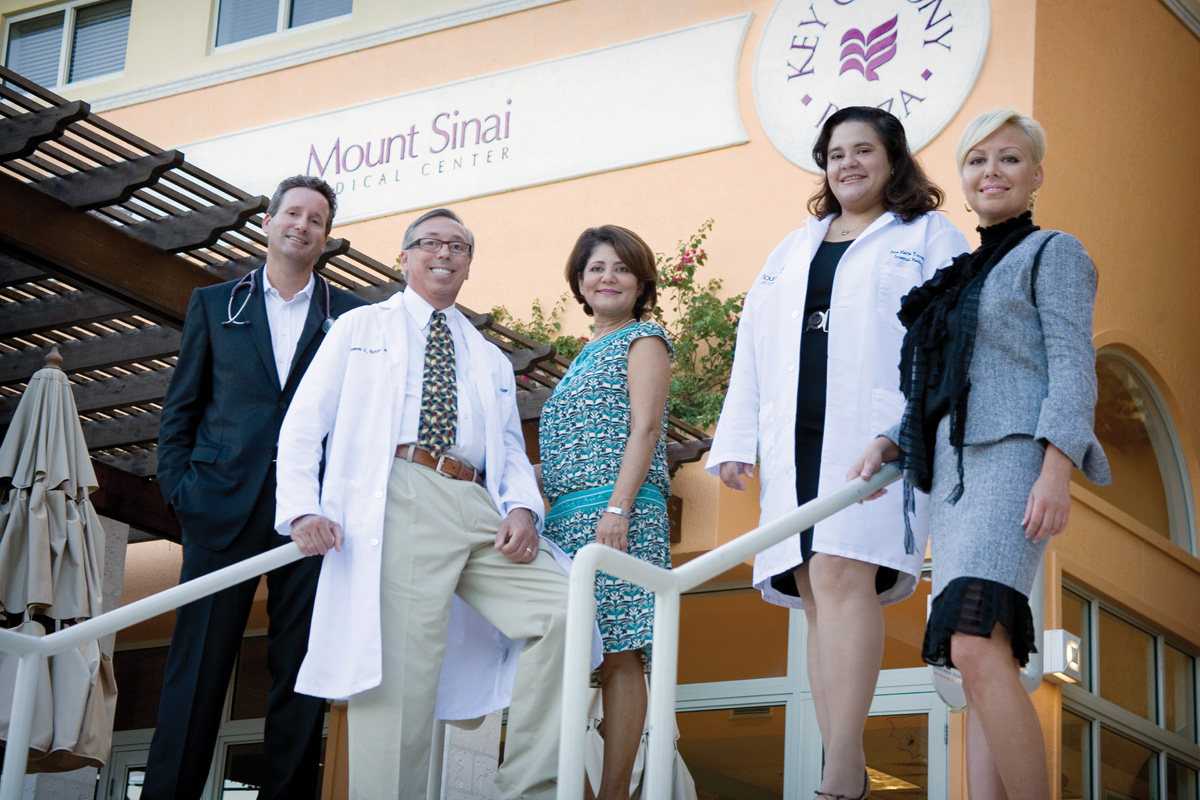 Soon to celebrate its first anniversary, Mount Sinai Medical Center's Key Biscayne physician offices have improved the lives and health of residents and visitors alike. "Improving access to high quality medical care is at the core of our mission," says Steven D. Sonenreich, president and CEO of Mount Sinai Medical Center. "Key Biscayne residents can now enjoy convenience and peace of mind knowing Mount Sinai's skilled physicians are closer than ever." Located at 200 Crandon Blvd., Ste. 300, in the Key Colony Plaza, the consultations, physicals, preventive medicine and routine diagnostic tests are designed to help incorporate Mount Sinai's signature services easily into a comprehensive health plan for life. Without leaving the island, this well-received satellite facility boasts convenient access to talented and caring physicians and specialists in the fields of adult primary care, internal medicine, geriatrics, OB/GYN and cardiology. The hospital system, including the Key Biscayne and Aventura satellites, has been named a 2008 "Top Hospital" by U.S. News and World Report. "Being singled out as one of the highest quality facilities is a testament to the outstanding care provided by our entire team of healthcare professionals," says Sonenreich. "We strive to combine knowledge, technology and research to provide the most advanced medicine available and this illustrates that our patients truly receive a higher level of care." And that standard is one by which the doctors you're about to meet on the ensuing pages live by on a daily basis. Contact Mount Sinai Key Biscayne at 305-674-2599.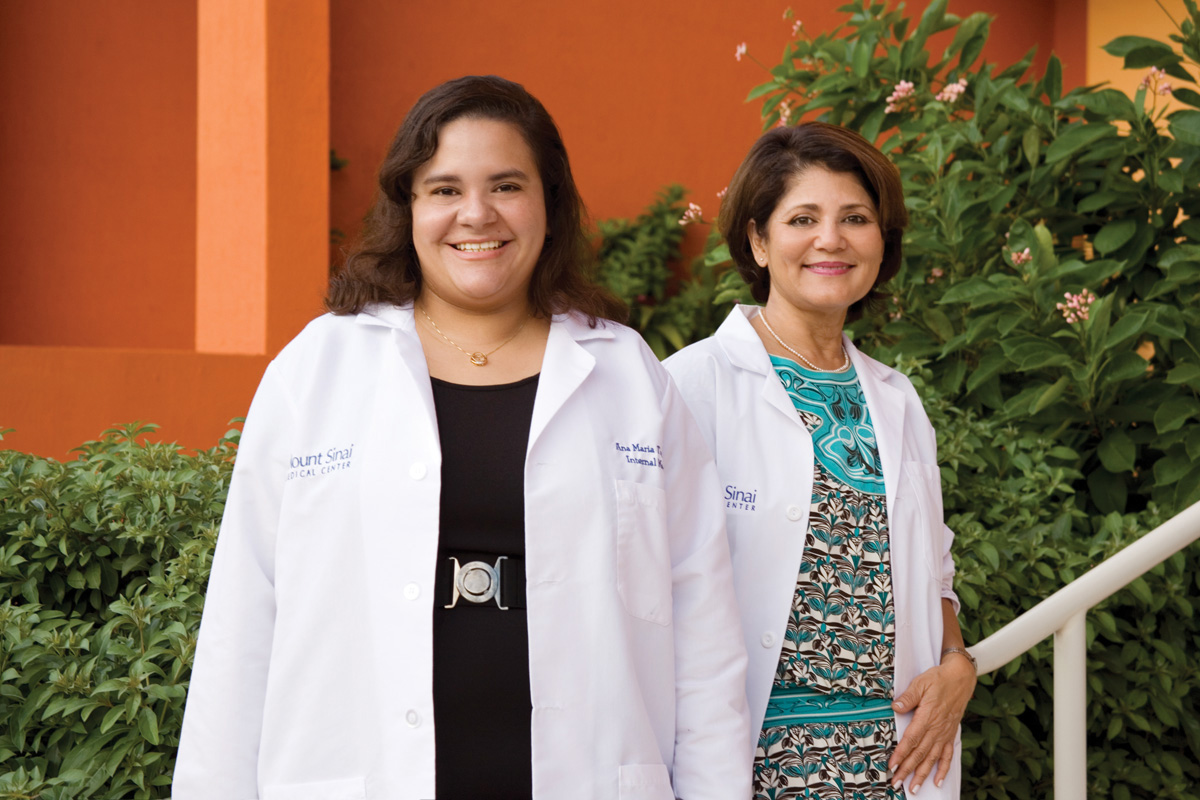 Dr. Ana Maria Torres
"This has been a year of extraordinary and wonderful changes for me," says Dr. Ana Maria Torres, who has been practicing internal medicine at Mount Sinai Medical Center's Key Biscayne satellite since it opened in February. Just a few months later, she gave birth to her son, Luciano. "Being a mother and being a physician, you put all of your energy into protecting and improving the well-being of others," she says. Her commitment to her work runs deep. It's a work ethic she learned from her parents. "My father is a cardiologist and my mother is a pediatrician," she says. Educated in Ecuador, Dr. Torres finds she is right at home in the island's diverse and multicultural community. "Working with the residents here has been a wonderful experience," she says. "I see patients on the Key and at the main hospital in Miami Beach. People know Mount Sinai and they trust in the care we provide."
Dr. Humaira Khan
One of the newest members of the Mount Sinai Key Biscayne team of top doctors, Dr. Humaira Khan represents a truly diverse international background. She is originally from India, and has lived in Europe and Latin America which has enabled her to speak French and Spanish fluently. Her professional experience includes completing her residency in Internal Medicine in Harrisburg, Pennsylvania, and serving as Assistant Professor of Medicine at the University of Texas in Galveston. She's practiced in her own clinic for the past eight years in Fort Lauderdale before setting her sights on the Key. Like her partner, Dr. Torres, she provides a wide range of care, from adult and geriatric medicine to preventive care and physical exams. Dr. Khan's hobbies include cooking, entertaining, music and leisure travel, all of which she believes are core elements to a healthy lifestyle.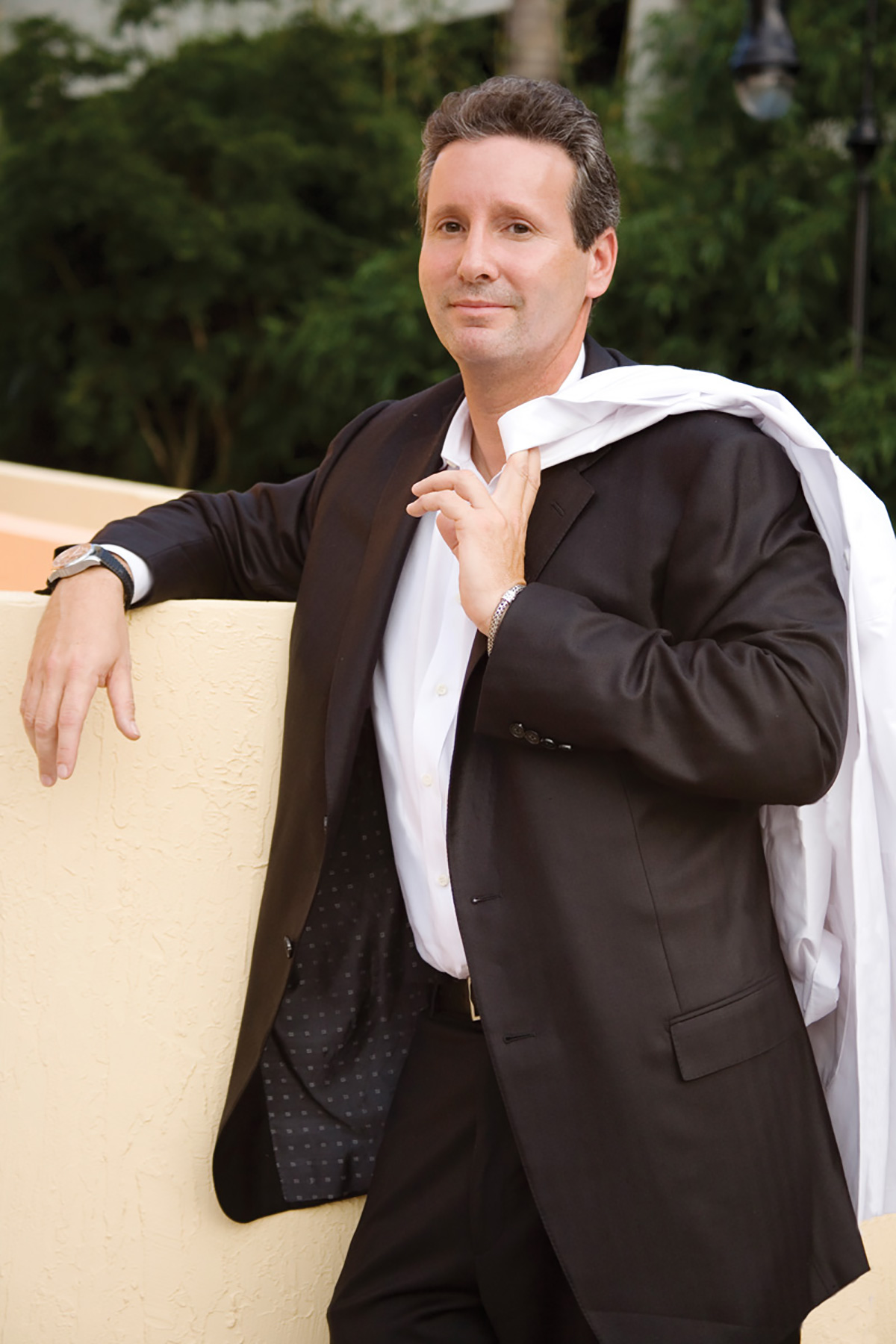 Dr. Steven Schnur
An excellent example of what Mount Sinai on Key Biscayne is all about, Dr. Steven Schnur is the founder of one of the largest multi-specialty practices in South Florida, the EliteHealth Medical Group (formerly known as South Florida Cardiology Associates with seven offices and over 100,000 patients), and the author of The Reality Diet. An innovator in a critical field, the mantra of Dr. Schnur's practice is "Prevention is Key." With heart disease leading as the #1 killer of both men and women in our country, Dr. Schnur has taken this philosophy of prevention to an even wider audience with the creation of his concierge medical practice and development of Prevention Plus and Executive Wellness Programs. With a goal of health and wellness for all, Dr. Schnur has effectively created customized and proactive plans for individuals to begin to live healthier lifestyles. At the core of each of these plans is diagnostic care utilizing the best technology available in medicine today, complemented by The Reality Diet. This flexible and forgiving diet plan will appeal to Key Biscayne residents as it is not only designed to help participants lose weight and look better but also significantly lowers the dieter's risk of heart disease, diabetes and a list of other illnesses. "Many of my patients are busy professionals who eat on the run, travel a lot and rely on take-out foods, yet they have all succeeded with The Reality Diet," says the University of Miami School of Medicine graduate. "Throughout the book I provide advice on making healthful choices when eating prepared foods. I also devote a whole chapter to dealing with restaurants and holidays, and I give specific advice on navigating a host of different ethnic and regional cuisines."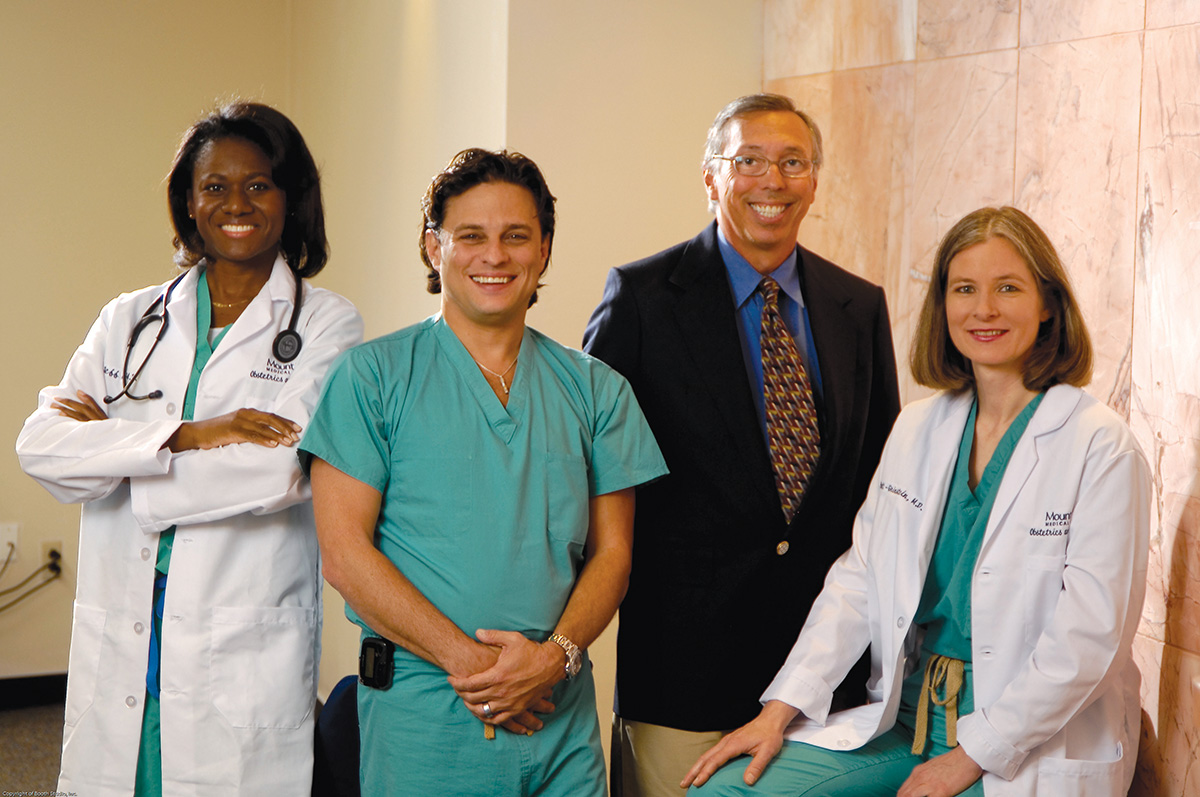 Mount Sinai OB/GYN Group
Is there any better place to raise a child than on Key Biscayne? The question is rhetorical, of course, because the island is a perfect destination for those seeking a high quality of living for their families. If you're pregnant or thinking about getting pregnant, you can trust that the experienced doctors of the Mount Sinai OB/GYN group will provide excellent care throughout your pregnancy. Introducing (above from left to right) Dr. Jeff Moise, Dr. Douglas Gotlin, Dr. Ramon Ferra and Dr. Elisabeth Pott-Grinstein. With more than 48 years of combined experience, these top doctors are well-qualified to treat moms-to-be and provide comprehensive gynecology in a comfortable office setting for all ages, from pre-teens to mature women.