February has Valentine's Day, exploding with roses and chocolates. March ushers in good old St. Paddy's, with possibly even more appealing beer and — er, more beer. But it seems that when it comes to holidays, April's "special" days are more about surviving than celebrating. Here are our tips on how to get through April's rough spots relatively unscathed.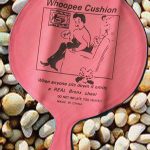 April Fool's
Does the thought of landing on a fart cushion have you stressed out beyond belief at work? Just hope somebody hasn't also swapped those happy pills for laxatives in a moronic attempt at good ol' April Fool's humor. Your best bet for getting through this one intact is to ship the kids off to school, call in sick, and spend the rest of the day happily watching movies in your pajamas.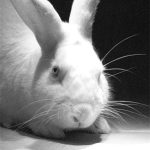 Easter Blitz
Ahh, Easter…the holiday where children yearn to be stuffed with sugary treats and your family expects you to pretend to get along with them for an extra-long dinner. And we all know how easy it is to get along when you have to shout at them over your kids bouncing off the walls. Try swapping those sugary treats for a few of their favorite savory snacks, and maybe you'll live to see the fireworks on July 4.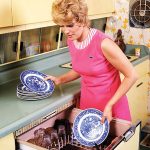 Relax, Already!
If you don't already celebrate Apr. 7, you may not be aware that it is "No Housework Day" — otherwise known as the only bright spot in April's otherwise sour holiday lineup. Stop that lawnmower and put aside the vacuum…today you get to relax by treating yourself to a real day off. Wondering how to get through this one? Start with a few margaritas and a trashy romance novel!
Infidelity Factor
"I would have never believed he could do something like this," says Liza about her husband of 11 years having a 20 month-long affair with another woman. "I don't want a divorce, but at the same time, I don't know how I will ever go beyond him having sex with another woman and bringing this other person into our lives. The little regard he had for me and the children; the way he lied and would have let it still go on had I not discovered the truth. How can I trust him again? How can I forgive him?" As Liza's comments illustrate, infidelity is a terrible thing. Extramarital affairs call into question whether or not there is true love in the marriage. Even when a couple is able to hold the relationship together, the infidelity often damages love and trustworthiness. It's extremely important to seek help from a therapist and talk about things like: 1.) Giving each other the chance to rebuild trust over time; 2.) Allowing for human mistakes; 3.) Understanding where your marriage needed more attention; 4.) Allowing for reliable giving and caring by the spouse who cheated; 5.) Avoiding chronic anxiety and grudges to allow for healing. Yes, an affair is terribly damaging to a marriage, but doesn't necessarily mean the end of the relationship. Through the work of forgiveness and reconciliation, love and trust can often be restored, many times allowing intimacy to grow stronger than ever.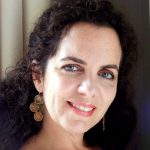 ›Lisette N. Beraja is a psychotherapist, LMFT, and founder of Beraja Counseling Center. She's been providing guidance and counseling to individuals, families and couples for more than 10 years. She's also a Florida Supreme Court Family Mediator and an 11th Judicial Court approved Parenting Coordinator. For a consultation, visit BerajaCounseling.com or call 305.858.7763.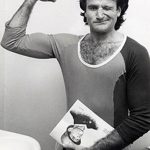 "You're only given a little spark of madness. You mustn't lose it"
— Robin Williams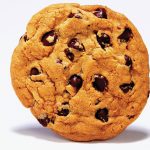 Cookie Edge
If you really want to make an impression on your next job application, or just want to impress the HR Department with a nice treat, make it a delicious statement by transferring your resume onto a giant cookie at Cakes4Occassions.com.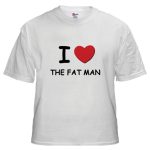 Cool T
Wanna stand out when you go out? It's essential to define your own style in a way that will have anyone you cross paths with remembering you for years to come. To dress unique without breaking the bank, visit CafePress.com.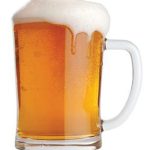 Custom Sips
Tired of looking at the same old Bud Light and Sam Adams bottles in your fridge? Replace those boring labels with custom ones that feature the words or phrases of your choice for any event at BeerOnTheWall.com.