Adriana Dorta
Born in Caracas, Visual Artist Adriana Dorta today calls Key Biscayne home, an island paradise that inspires her passion for Geometric + Kinetic Art on a daily basis. The artist creates her own geometric shapes and lines, making a "fusion" of them with unique effects of light perceived through endless spaces. "As an adult, I now perceive my paintings as a form of multicolor light through precise lines that express my passion for stained glass and how it refracts the sunlight as it moves throughout the day," she says. "That's how I try to transmit the magic that can only live in those sacred windows."; AdrianaDorta.com.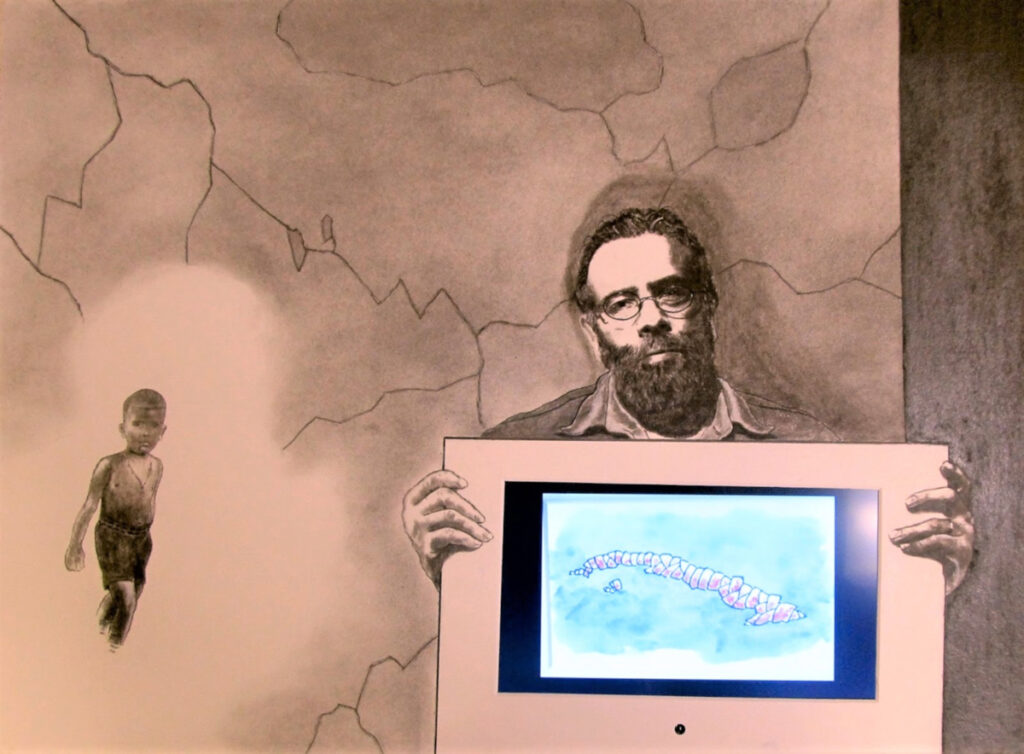 Lenny Campello
Gallerist, curator, art critic, juror, journalist, blogger, TV host and officer in the U.S. Navy — those are just a few of the many titles Lenny Campello has held over his lifetime. Having exhibited at hundreds of group/solo shows and art fairs throughout the world, his work can be found in private collections from the U.S. to Scotland, Spain and beyond. Among his most popular works is his "Cuba Series," an ongoing collection of art pieces started in the early 1970s. Some were completed before the artist started formal art training, and the bulk of the work was executed as art school assignments between 1977-81. Since 1998, he's taught thousands of artists, museum professionals, arts faculty and new gallerists through a highly successful 1-day seminar titled "Success As An Artist," which has also been dubbed "Boot Camp For Artists." The Daily Campello Art News is one of the earliest and most popular visual arts blogs in the world, with more than 6 million visits and counting; LennyCampello.com.
Jose M. Arellano
A sculptor who contrives interactive visual semblances from epoxies, carbon fiber and paint, Jose M. Arellano has always had creativity at his core. Since launching his art career in 2013, his sculptures have been exhibited at Art Paris, Art Miami, Art Wynwood, Scope Miami/New York, Art Palm Beach, Palm Beach Modern + Contemporary, the Lelia Mordoch Gallery in Miami and Paris and Commenoz Gallery in Key Biscayne. "My optical-kinetic wall sculptures are formulaically skewed and precisely crafted to produce a virtual reality experience uniquely dependent on the perspective and movement of the viewer," he says. "They are experiments in optics, perception and interpretation."; JosesArt.com.