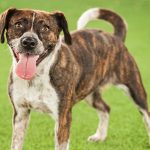 KANGAROO
An incredibly adorable (and very adoptable) young pup currently enjoying life in the Southeast's largest rescue, what would really make Kangaroo thankful this Turkey Day is a family to call his very own. An Australian Cattle Dog Mix, Kangaroo would be perfect for a home that loves a day of thrilling adventure followed by a night of sweet snuggling; BDRR.org.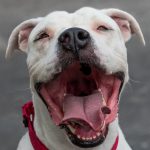 BELLA
A lovingly loyal dog currently cherished by her foster family, Bella wants nothing more than to round out the kids' table at your Thanksgiving feast — or any other big family meal for that matter! Playful, good with other dogs and a fantastic playmate for humans and furries alike, who wouldn't adore a young lady with a smile like that?!; Paws4You.org.
CASPER
A petite pooch ready and raring to join in on a family's fantastic adventures, don't let the name fool you — there's nothing ghoulish about this perfect pup, but he IS friendly! Ideal for condo dwellers who want to add a dedicated dog to the mix but don't have space to spare, consider adding this sweet face to your next holiday card!; Paws4You.org.
END OF THE LEASH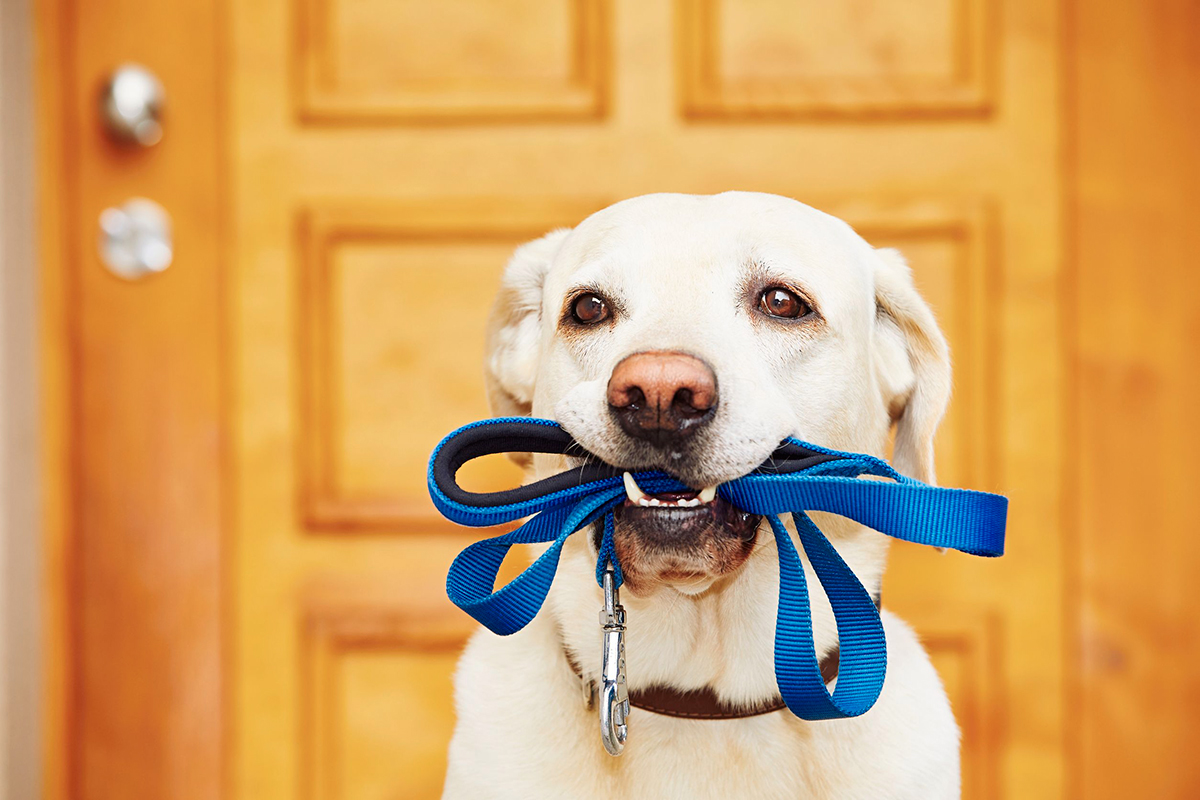 The standard buckle collar and 6-foot leash have become a staple for the average dog owner. However, in a trainer's world, what we use at the end of our leash can vary depending on the dog. It's becoming more ordinary to observe dogs in your neighborhood on all types of walking devices: Head harnesses from Gentle Leader; front-clip, no-pull harnesses like the Balance Harness and Easy-Walk Harness; and also the effortless slip lead. Each of these tools are applied based on a different training need or situation. Larger dogs who have issues with pulling, but can be too strong or resilient for the harness, are much easier to manage in a device like the Gentle Leader. Just like a large powerful animal such as a horse, this device allows us more control over the head which aids in turning the dog in whichever direction is necessary. A teenie dog with the urge to pull might be better suited to the front-clipping harness, which stops forward motion and doesn't trip them up. The slip lead, in my opinion, is for safety just as much as it is for training. Slip leads are commonly used in rescues, vet offices and boarding kennels because the noose-like end makes it so the dog cannot slip out and easily escape. If you've ever owned a dog that pulled backwards out of its collar, this might be a better tool for you. Slip leads are also extremely versatile in their design. They can be made into a calming harness and even a makeshift muzzle. So the next time you're out for a walk with your furry companion, take a look at his pals around you and pay attention to what's on the end of their leash!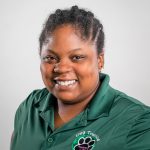 ABOUT THE AUTHOR
› Ashley Lambert is a Professional Dog Trainer at Applause Your Paws in Miami. She competes in multiple dog sports, including agility, with her rescue dogs and loves sharing her passion for dog training with her clients; ApplauseYourPaws.com.