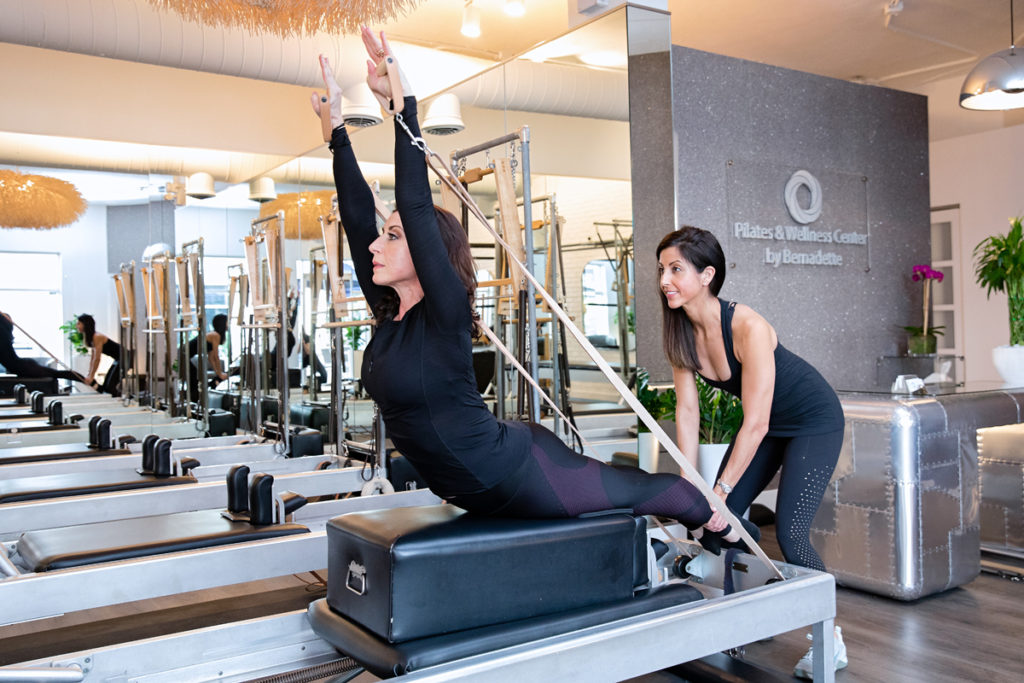 The Pilates method is designed to work on all the systems of the human body. When blockages – stiffness, stress, imbalances and misalignments occur, it can cause pain and illness. Pilates helps detect and unravel these common issues. "We're living in a society where everything is so fast-paced that we tend to forget to connect with ourselves," says Bernadette Ceravolo, Owner & Level IV Instructor at The Pilates & Wellness Center by Bernadette. "When you leave a Pilates session, the general feeling is balance — you feel lighter, elevated and open."
She speaks from extensive personal experience. Her strong passion for dance led her on what she describes as an "extraordinary journey" into the Pilates world. She was accepted at a young age to study with the Australian Ballet School, where she was introduced to Pilates at the age of 14. "I became aware of the tremendous potential of enhancing muscle function and control as well as the strength and flexibility needed to maintain the long, lean look of a classical dancer," she says. "When I was selected for the Australian Ballet Company, where I worked for 6 years as a professional ballet dancer, I quickly found that Pilates provided the stamina and endurance that I needed. After fulfilling my dance career, I wanted to dedicate myself completely to teaching Pilates and help share the benefits of this wonderful exercise."
Shortly thereafter, she went to New York City to study at The Pilates Method of Conditioning, and trained with the best — Romana Kryzanowska and her daughter Sari Mejia Santo, both of whom were direct students of Joseph H. Pilates. "During this fabulous learning period, I was able to work in New York alongside master teachers, physical therapists and chiropractors," she says. She came to Florida in 2002 and the following year opened her studio in Key Biscayne with the encouragement and support of loyal clients.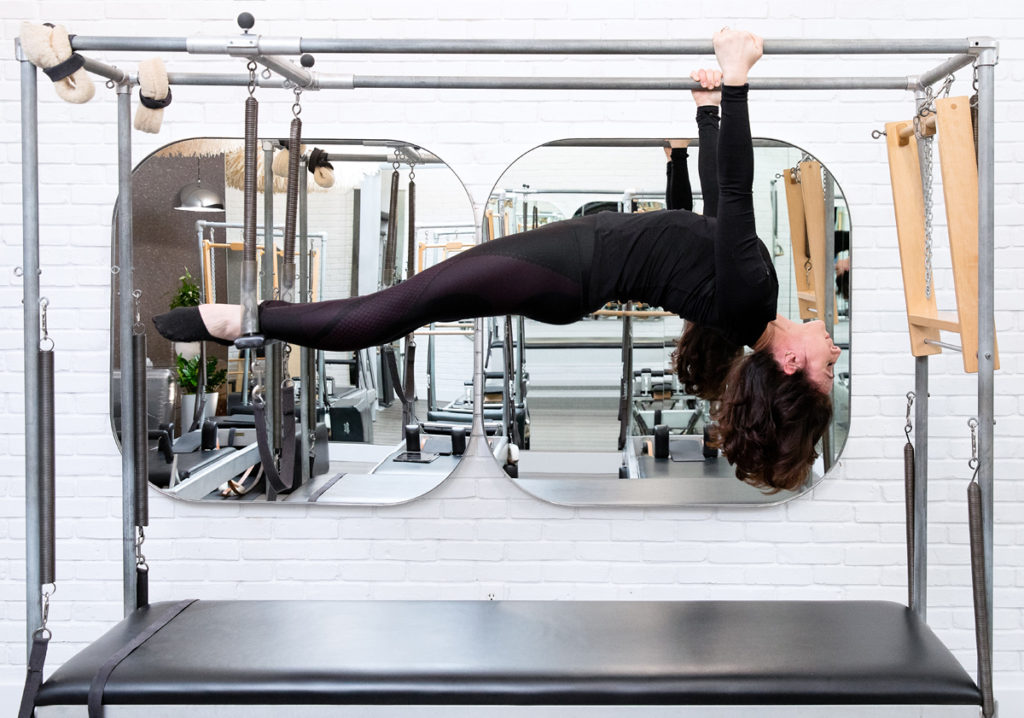 After many successful years, the studio has grown to include a strong team of instructors and a large, devoted clientele. "We pride ourselves on teaching the original classical Pilates method taught to world-renowned protégé Romana Kryzanowska by Joseph Pilates himself," she says. "With Romana's Pilates you get more complete control of your own body and then, through proper repetition of its exercises, you gradually and progressively acquire that natural rhythm and coordination associated with all your mental and subconscious activities. In our studio, we use only original Gratz equipment, just as Joseph Pilates intended. That is because when you work with a Romana's Pilates instructor, you can be confident you're getting quality and experience.
The Pilates & Wellness Center by Bernadette offers private sessions, a one-on-one experience that is customized for your body to address your specific needs and help accelerate each Pilates workout. Duet Sessions are available for friends, family or significant others. In these formats, the most benefits are gained when both partners are at the same level. They also offer group classes, where, since the classes are small, students can still expect individual attention.
The staff comes from all different backgrounds, including law, finance, business, marketing and many other fields. "They all left the corporate world and totally changed their careers and lives when they discovered Pilates," she says. "They did not come from the typical ballet/dance background that most Pilates instructors in the industry do."
The studio recently went through a move and remodel and will soon be offering other services such as physical therapy, occupational therapy and massages by trained professionals. "We are in talks with an occupational therapist group to provide services in our studio," she says. "We also plan on bringing in Jamie Trout (Level III Instructor Trainer) from South Carolina; Daria Pace from Ft. Lauderdale (Master Teacher); Maria Sison-Wright from Washington, D.C (PT/Level IV Pilates Instructor); and other Master Teachers/Teacher Trainers to host lessons, seminars and workshops."
As the longest-standing studio in Key Biscayne, Bernadette says she is looking very forward to what the future brings. "Throughout the years, we've watched the incredible progress our loyal clients have made, and that is very fulfilling," she says. "When it comes right down to it, individual sessions, duet or group classes, it's all about catering to each client's individual needs and improving their lives through Pilates!"
Pilates & Wellness Center by Bernadette is located at 260 Crandon Blvd., Ste. 18 in Key Biscayne; 305.365.8171; PilatesByBernadette.com.