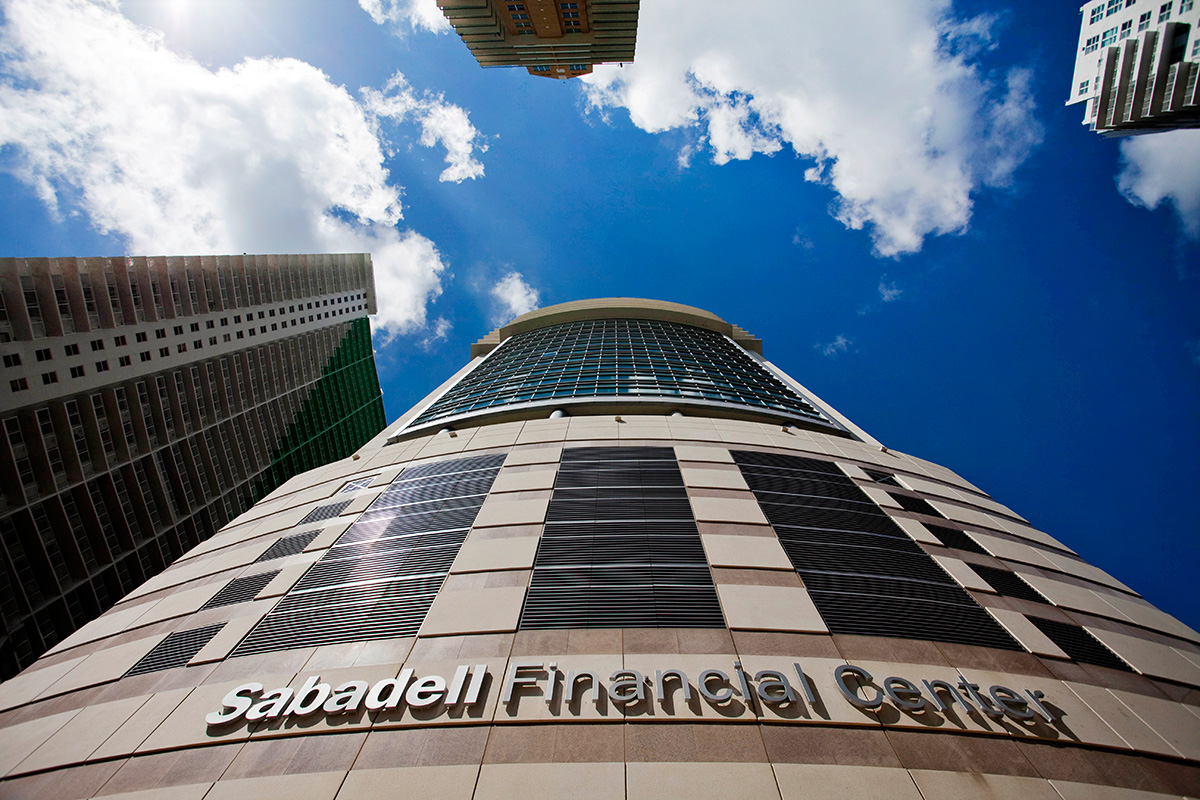 Expertise, reliability, stability and innovation are critical factors when choosing a bank. Sabadell United Bank, N.A., offers all three and more, with a strong focus on personalized service on the local level. "Sabadell United Bank is often referred to as a "Super Community Bank" that merges the capabilities of a global bank with the personal touch of a community bank," says Chairman Of The Board Fernando Perez-Hickman, who has lived on Key Biscayne for 15 years.
The bank's unique qualities include the ability to offer services to clients wherever they may be based and whatever their interests may be by combining the capabilities, platforms and teams of Sabadell United Bank and the International Branch of Banco Sabadell in Miami. Sabadell is one of the few banks in Florida that can provide financial solutions to Florida clients with domestic (deposits, loans, mortgages, wealth management) and international needs as well as international clients with needs in the U.S. and in their home country. "We pride ourselves in delivering the best service, which is why our clients have been with us since the very beginning," reports Perez-Hickman. "For example, Rosa Sugrañes, a Sabadell United Bank Board Member and also a Key Biscayne resident, has been part of the Sabadell family since 1993 when we provided her company, Iberia Tiles, a business loan. She continues to be a client to this day."
What's more, the Sabadell team has strong expertise in the Miami market. Clients and many of the executive leadership team lives and plays on Key Biscayne. "Sabadell's primary mission is to be a trusted advisor to our clients," he says. "We are a bank that can exceed our clients' banking and financial needs with a very personal touch. We also want to keep being one of largest banks based in Florida whilst still maintaining the level of service our clients anticipate and expect. We want to stay true to our core values: expertise, reliability, empathy, integrity and innovation."
It's also noteworthy to mention that the bank's strong commitment to their strategy of expanding in Florida has allowed them to move from being "in the wrong place at the wrong time" to being "in the right place at the right time." "Our first acquisition of a bank in Florida was in May 2007, probably the worst possible time, being that it was just a few months before the beginning of the crisis," says Perez-Hickman. "However, thanks to Sabadell's vision of diversifying from the Spanish market and choosing Florida to do so, we kept our commitment to Florida and have kept investing in acquiring businesses at very reasonable multiples that were affected by the crisis. Today, we count with one of the most attractive banking franchises in Florida that contributes a lot of value to Sabadell."
In addition to being locally managed with credit decisions made on a local level, the bank is committed to giving back to and reinvesting in the community. The Sabadell team is actively involved with more than 300 organizations, charities and not-for-profits throughout The Sunshine State. Bank executives and employees are strongly encouraged to find a cause that's near and dear to their hearts and to become involved.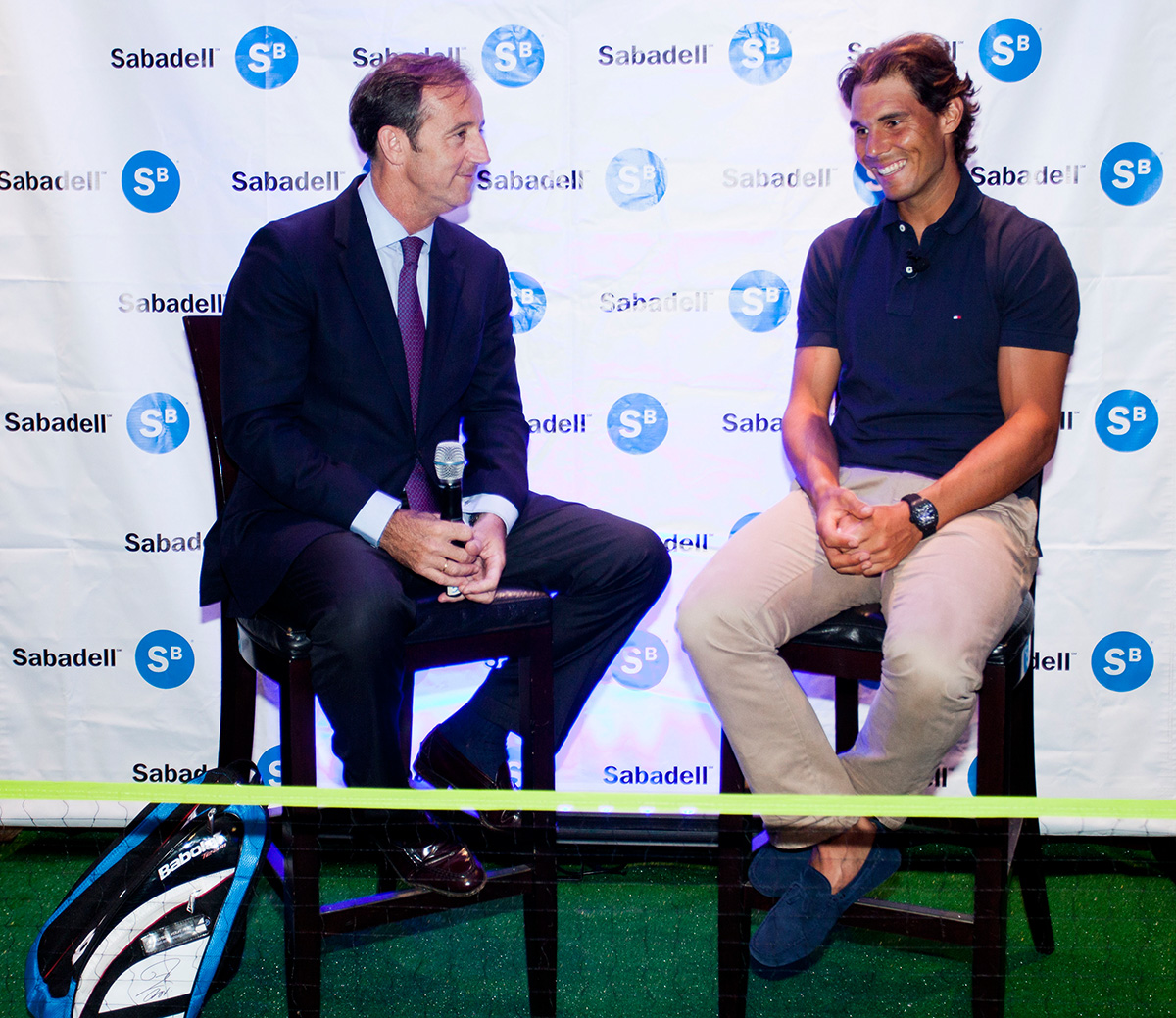 On a professional level, Sabadell United Bank is one of the Top 10 largest banks based in Florida, as measured by deposits. They grew and prospered through the last economic downturn while maintaining profitability and top ratings. Despite a tough economic environment, Sabadell United Bank's assets went from $566 million in 2007 to $5 billion in 2015. At the same time, Sabadell's team in Florida has expanded from 60 to more than 700 talented professionals since 2007. Sabadell's operations in Florida now include the Florida-based nationally chartered bank, Sabadell United Bank, including its wealth management division, Sabadell Bank & Trust, and an international branch of Banco Sabadell.
Moreover, they have an extraordinary history of 7 impressive acquisitions in 7 years. It all began when they acquired Miami-Based TransAtlantic Bank in 2007, followed by BBVA International private banking business in Miami in 2008, and Miami-based Mellon United National Bank in 2010, which established Sabadell United Bank. A few years later, in 2011, they acquired Palm Beach-based Lydian Private Bank and launched Sabadell Bank & Trust. The following year, they acquired Banco CAM Miami Agency; and in 2013, they acquired Lloyds TSB Bank PLC's international private banking business in Miami. More recently, last year, they acquired Miami-based JGB Bank. The result of all of this activity is that today Sabadell United Bank, N.A., is a locally managed, nationally chartered bank serving over 40,000 clients through a network of 26 branches throughout Florida.
Their current wide-ranging demographic includes professionals, domestic and international investors looking for personalized wealth management, real estate investors, and small to medium businesses and their owners. Future plans include continued growth throughout the state and to internationally expand into Mexico, Colombia and Peru. Through all of this, the basic tenets remain the same. "To provide exceptional service and a personal team that is dedicated to the needs of our clients," concludes Perez-Hickman. "Despite trends or changes that may be on the horizon for the banking industry, Sabadell works to embody its tagline: 'For Modern Times, A Classic Bank.'"
Sabadell United Bank, N.A., is located at 1111 Brickell Ave., 30th Floor in Miami; 305.421.6565; SabadellBank.com.