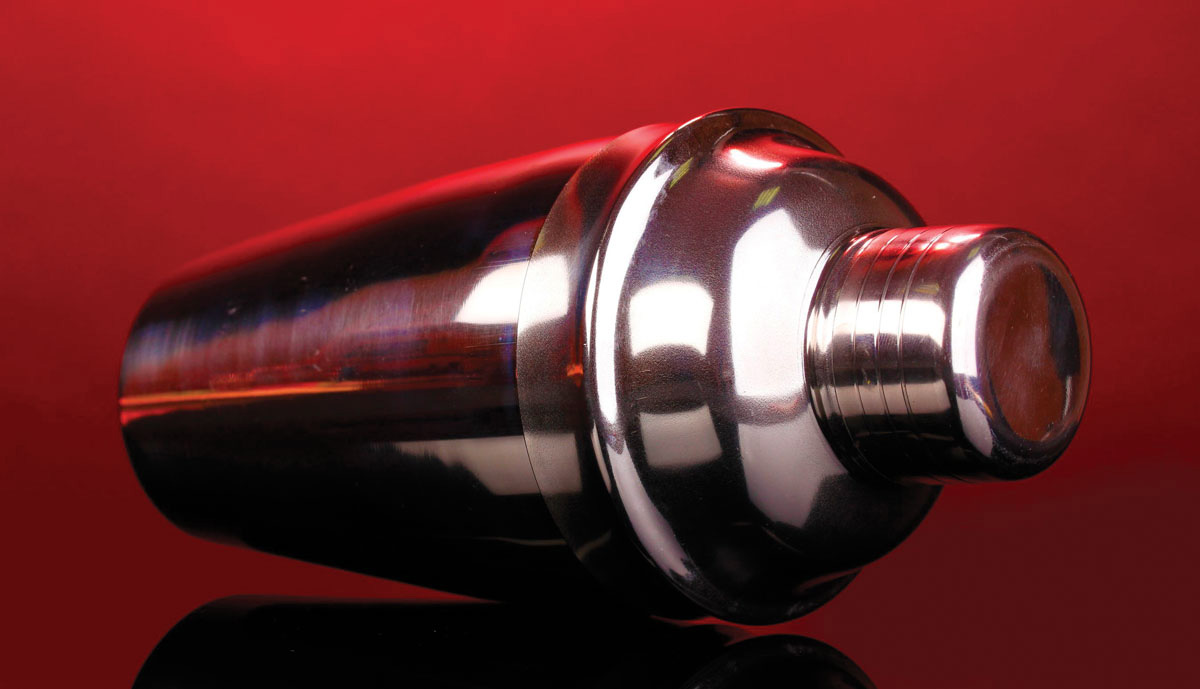 The Great Gatsby had the juice from 200 oranges extracted every week for his lavish house parties. Thankfully, that's not a requirement for the perfect home bar. Whether you're looking to do sophisticated entertaining or just mix a flawless quiet drink at the end of a long day, the best home setups are ready for both planned and impromptu pours.
The basics are the same for all bars: alcohol, bar tools and glassware. Master Mixologist Manny Hinojosa recommends having gin, rum, triple-sec, whiskey, vodka, tequila, cold beer and a few whites and reds on hand at all times. When it comes to mixers, he advises having cranberry juice, fresh orange juice, sour mix, club soda, tonic water and regular and diet cola products around. Additionally, a comprehensive garnish selection should feature lemons, limes, olives and celery, Worcestershire and Tabasco if you're into Bloody Marys.
When it comes to bar tools, you need a strainer, knife, spoon, jigger and, of course, a good-looking shaker for making drinks with style. Then there are beer/bottle openers, a corkscrew, chic containers for your various garnish, stirrers and plenty of cocktail napkins and coasters for you and your guests. Glassware should start off with old-fashioned glasses. "This type of glass is versatile and allows you to pour different kinds of cocktails," Hinojosa advises. "You should also have a highball glass, a margarita glass and a martini glass so you can serve up all kinds of cocktails." A more comprehensive glassware setup, he adds, would include champagne glasses as well as dedicated stemware for red and white wine.
Depending upon your needs, the home bar can range from a simple but elegant bar trolley stocked with top-shelf bottles to a generous space featuring a genuine imported old Irish pub. It should be placed in an open location good for socializing; an excellent view out the windows only adds to the ambience and makes a crowded party space seem larger. Another consideration to keep in mind is that no matter how big the home, there should be a fine balance between floor space and bar space. If the area isn't large enough to go with a full countertop bar with the bartender serving from behind it, consider a "back bar" where the bottle display, sink, storage and mixing area are all along a wall. Do you want a wet bar with sink? A built-in stainless steel ice bin? An icemaker? Comfy bar stools? That's all up to you. But before you even begin the planning process, you may want to crack open one of the aforementioned bottles and sit down with your tablet to take some notes.