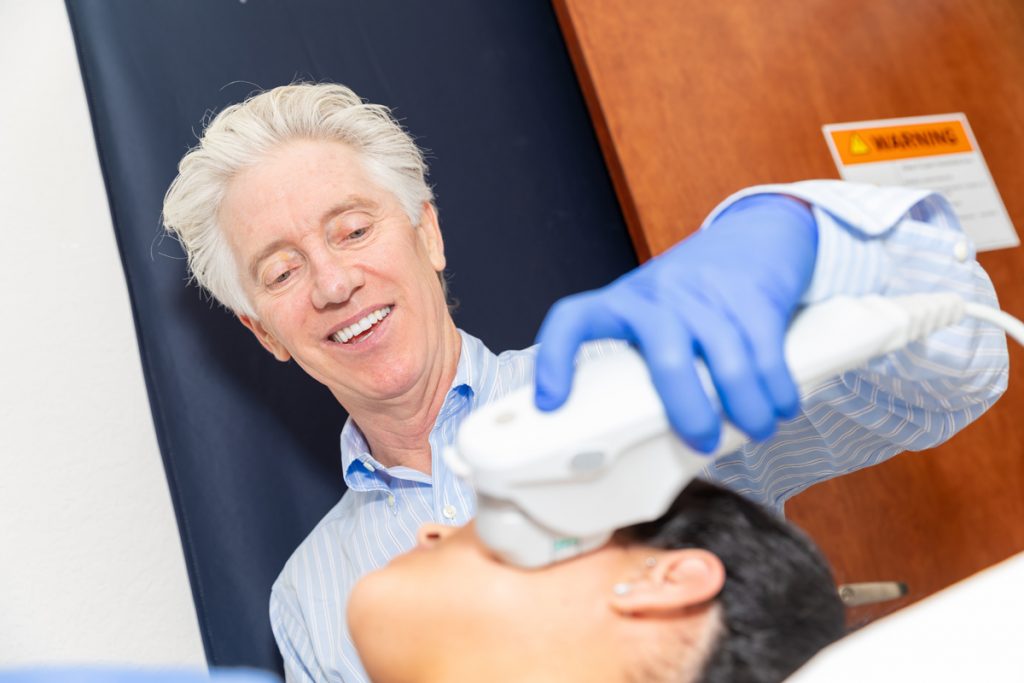 Dr. John J. Martin Jr., MD
2912 S. Douglas Rd., Coral Gables 305.444.5950 JohnMartinMD.com
Saying that medicine is in his blood is a massive understatement when it comes to innovative physician, Dr. John J. Martin, Jr., MD. "I grew up in a large family of 8 children in Massachusetts," he says. "My father is a physician, which inspired many of us to pursue a career in medicine, and we now have a total of 3 physicians and 3 nurses out of the 8 in the family." After doing a residency in ophthalmology, he decided to specialize in plastic surgery of the eyelids and face. He was an early adopter of laser technology, and has continued to use many different lasers in his practice for rejuvenation. As if that doesn't keep him busy enough, for the past 10 years he has done a significant amount of speaking at medical conferences in the U.S. and abroad. "This has allowed me to combine my two interests: teaching and traveling," he says. "At this point, I'm usually on the faculty of about 10-12 meetings a year, where I'm asked to lecture about surgical procedures on the eyelids, lasers and nonsurgical facial rejuvenation. In addition to giving my lectures, I'm able to learn about what's new in the cosmetic field from around the world."
"I enjoy all aspects of my career — from the social interaction with patients to the latest treatments and technology that are available to us to help with facial rejuvenation."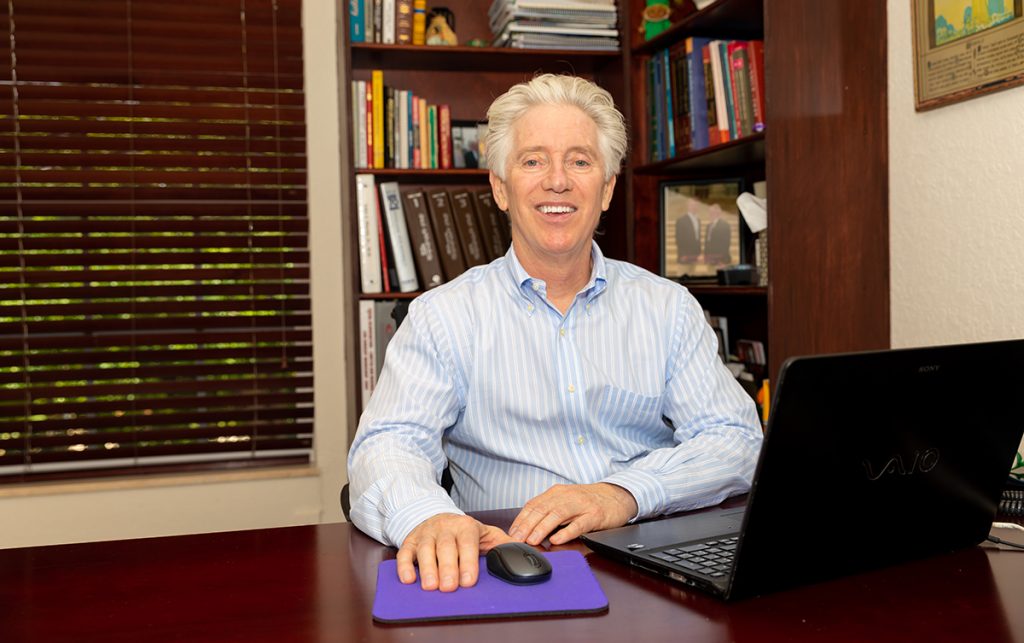 Fitness Fan
Fitness has always been an important part of Dr. Martin's life and he says he will continue to do some sort of exercise daily. "This might include lifting weights at the gym, swimming laps or playing tennis," he says. "I also try to make sure that I ski at least a few days a year. I think (and hope at least) that regular exercise is the key to living a long and active life."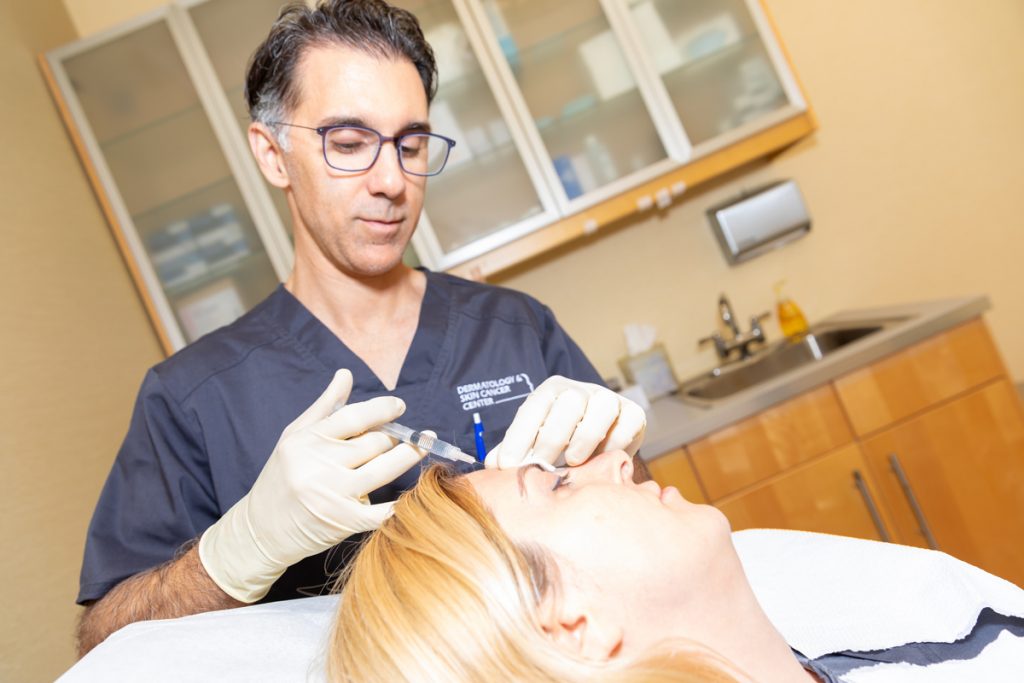 Dr. T. J. Giuffrida, M.D.
Dermatology & Skin Cancer Center 3275 Ponce De Leon Blvd., Coral Gables 305.461.2000 | MiamiDermCenter.com
When not at work, Dr. T.J. Giuffrida tries to spend as much time as possible with his two daughters, Lauren and Sofia, and also with his girlfriend, Elisa, and her son, Liam. "We spend a lot of time outdoors and like to ride bikes, swim and play tennis and soccer together," he says. "Both of my girls are very curious about dermatology and have spent time with me in the office. They like to try different sunscreens and learn about the different creams that they can use." His practice is not like a typical doctor's office. He pays special attention to seeing patients on time and spends a lot of time talking with them. "I'm able to do this since I'm highly specialized," he says. "I don't schedule a high number of patients as other offices do." His passion for his work extends to all areas of skin cancer treatment, diagnosis and reconstructive surgery, an interest that was initially inspired by a family member who passed away from melanoma skin cancer. Today he is one of few fellowship-trained Mohs surgeons in Miami. "Mohs Micrographic Surgery is the most effective and advanced treatment for skin cancer today, and I'm one of the best trained physicians performing this procedure," he says.
"I primarily specialize in diagnosing and treating skin cancer, with a large proportion of my work focusing on skin surgery, specifically Mohs surgery."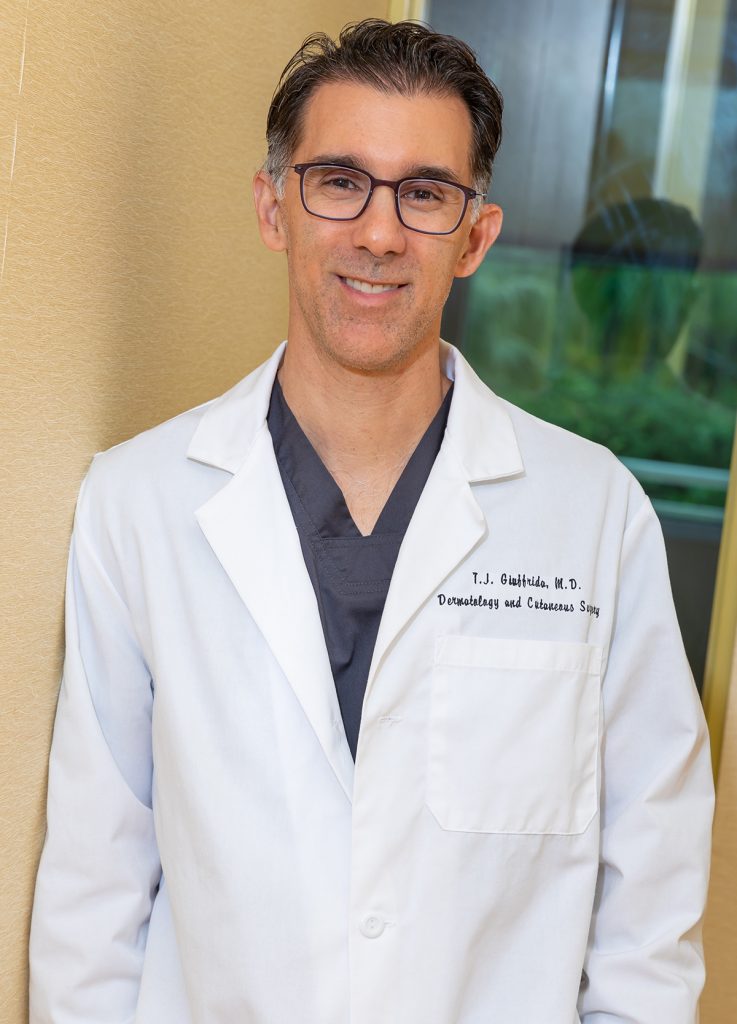 Summer Special
We all know that ultraviolet radiation can lead to skin cancer; but do you realize that many visible signs of aging are also caused by the sun? The best way to help lower your risk of developing skin cancer and avoid photoaging is through the daily use of sunscreen, hats and protective clothing. Full body skin exams for skin cancer should be a regular part of everyone's healthy lifestyle. This summer, Dr. Giuffrida will provide the service to Brickell Magazine readers within 2 weeks of their request.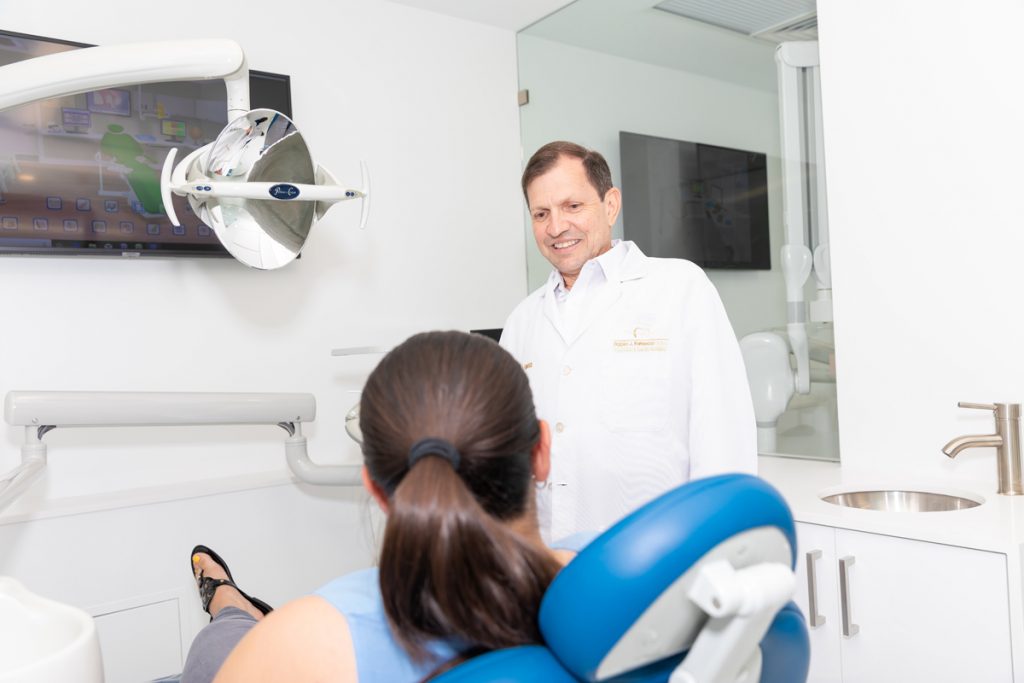 Dr. Pablo J. Fonseca
My Dentist in Miami® 40 SW 13th St., Suite 103, Miami 305.222.9899 | MyDentistinMiami.com
Dr. Pablo J. Fonseca is a Cuban-American success story who arrived in the U.S. in 1980. "I feel lucky to be able to live in this great country that has given me the opportunity to accomplish all my goals," he says. Upon arriving, he began studying dentistry at Indiana University. "I completed my residency program at Mount Sinai Medical Center and during that time I got a lot of experience doing complex procedures and treatments," he says. "I decided to be a general dentist so I could provide a larger variety of procedures and services." He offers all aspects of family and cosmetic dentistry including porcelain veneers, bonding and tooth whitening, dental implants, root canals, Zirconia crowns, treatment for gum disease, dentures, emergency dental treatment, and more. He has taken thousands of continuing education hours and was one of the first dentists to be certified in Invisalign. He was also selected as one of "America's Best Dentists" by the National Consumer Advisory Board. "Dentistry and technology are continually progressing and I've been able to infuse those two aspects into our newest Miami office, located in Brickell."
"I love my profession and have been blessed to practice dentistry for 30 years and improve so many smiles along the way. Your smile is your image and I will help you keep it beautiful and healthy."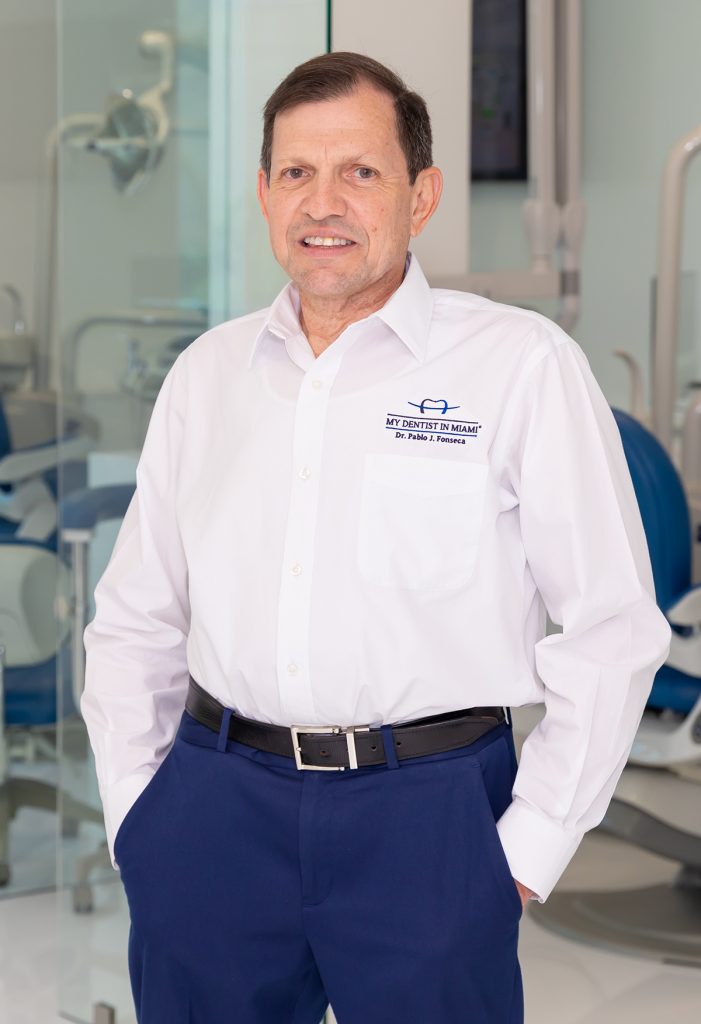 Above & Beyond
A few things set Dr. Fonseca apart from the competition, but the main one is that he provides 24/7 emergency dental services. "It's something no one else in the Brickell area provides," he says. He's always available to patients and answers the emergency line himself. When an emergency patient calls, he first assesses their problem and then typically meets the patient within an hour at his office.