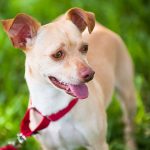 NEWTON
A spirited and conveniently pint-sized pooch eager to share the lingering love floating around this Valentine's Day, this Chihuahua/Terrier Mix is a bouncing bundle of joy who would be happy to call any duplex, condo or apartment home. Fully grown and house-trained, he's a great starter-dog for a single person looking for a playmate; Paws4You.org.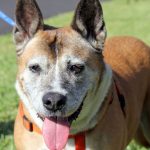 SNICKERS
Abandoned in The Redlands by his previous owner, Snickers is a sweet Akita Mix who deserves a loving place to call home. At 5 years young, she would be an excellent pick for anyone looking for a loving companion without all the patience required for a puppy. Completely trainable, huggable and eager to please, this pooch satisfies like none other;
100PlusAbandonedDogsOfEvergladesFlorida.com.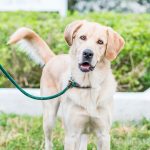 CHARLIE
Charlie is a loyal, affectionate and intelligent companion looking for a high-energy home to call his own. A deft paw at fetching, bike walking and leashed strolls, he's perfect for someone interested in a puppy whose already had all that difficult training and is ready to learn a few new tricks; LRROF.org.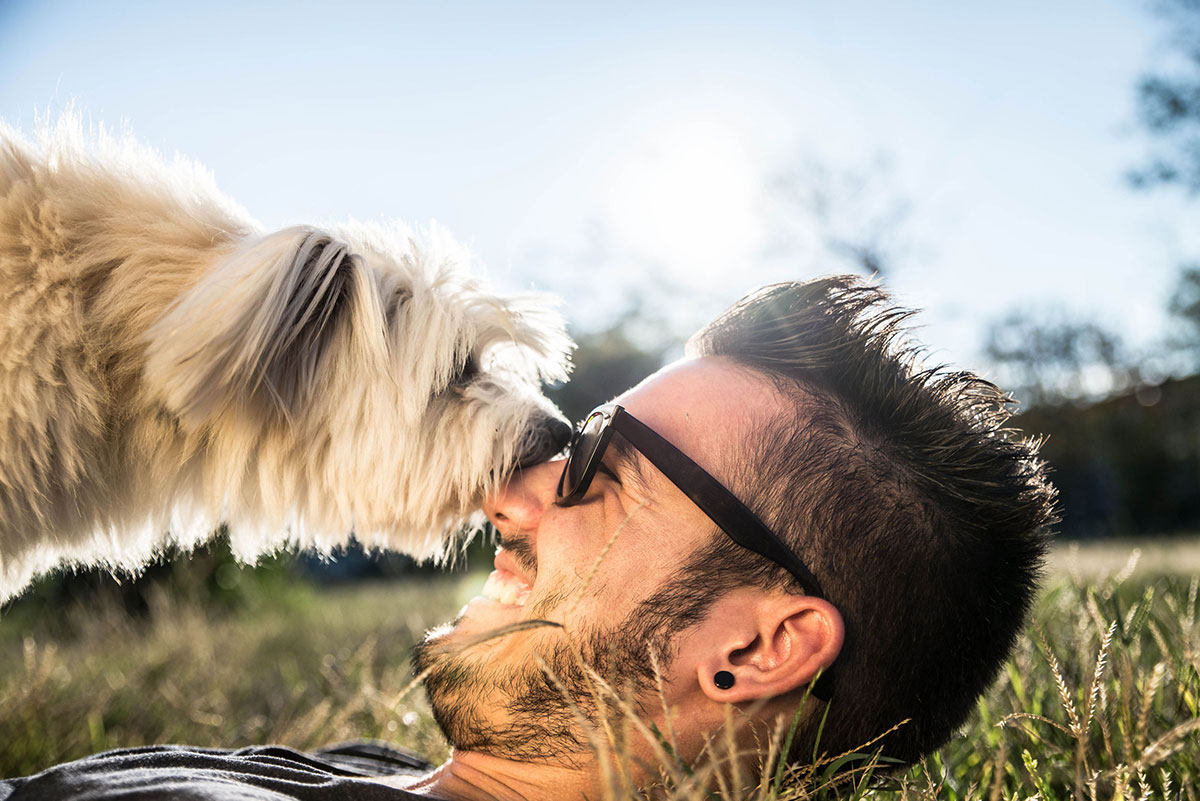 POOCH PECKS
There are a few steps necessary to teach your pooch to deliver some A+ puppy love this month and all year long. First, use a small dab of peanut butter or cream cheese on your cheek to encourage your dog to lick your face. Have a handful of your dog's favorite treats nearby. With your dog in a sitting position in front of you, lean in to your dog, offering your cheek. As soon as your dog gets interested in licking your cheek, you should say "yes" and offer one of his favorite treats as a reward. Next, it's important to repeat the steps until your dog shows a high proficiency of leaning in to lick your cheek. Even as all the peanut butter or cream cheese disappears, your dog should continue to give your cheek a "kiss" in order to earn his favorite treats in your hand. Once your dog is performing at 90% proficiency, you can add the cue "give me a kiss." It's important that when teaching a dog any new command you don't add the verbal cue until after the dog has been reliably demonstrating the behavior you want. By waiting until your dog is performing the behavior at least 90% of the time, you are ensuring that your dog matches his behavior with the word you'd like to use. Have your dog use his awesome new trick to show his favorite human friends some Valentine's day love!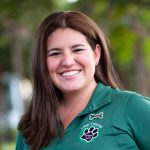 ABOUT THE AUTHOR
› Dee Hoult is the CEO of Applause Your Paws, South Florida's largest privately owned pet dog training company, and Miami's #1 user-rated dog-training company on Yelp.com.